1970 Chevrolet Nova 468 Restomod Coupe
The popular Chevrolet Nova was introduced as the Chevy II in 1961 as a 1962 model. It offered buyers a third choice in terms of size, standing between the (then) compact Corvair and the full size Chevrolet. The plans for the Chevy II began in December of 1959 with the code name H-35. The Chevy II was designed as a relatively plain intermediate "economy" car powered by four and six cylinder engines, to steal sales away from the popular Ford Falcon. Production began in August of 1961 and as the Chevy II gradually became available with many engine, trim, and convenience options.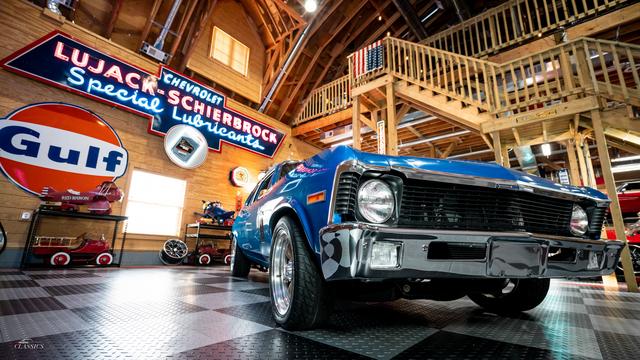 There's a lot to be said for the old adage "don't mess with a good thing," and apparently Chevrolet agreed with that philosophy when they brought out the 1969 Nova. Visually, there was little to distinguish the newest Nova from the previous year's offering. But then, the 1968 Nova was a totally new package from the ground up. Perhaps the biggest changes came in the areas of safety and security, with power disc brakes being included as an integral part of the Nova Super Sport package while an ignition/steering column interlock made its debut as a theft deterrent.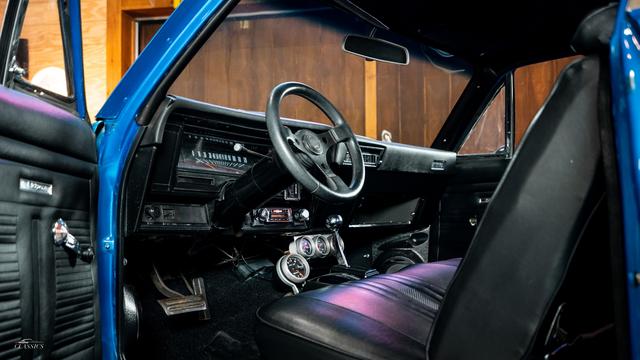 No Reverse Classics is proud to present to you this beautiful Full Frame-Up 1970 Chevrolet Nova, a true classic piece of automotive history. This Nova is full of restomod features and is the perfect car to take out for long cruises, weekend car shows, or even as your daily commuting car! There's a lot to be said about this car, but some of the main features a high performance 468ci motor, brand new TH400 Slap Stick Automatic Transmission,  Polished American Racing 17″ wheels, front power disc brakes, a pristine and well kept body as well a very comfortable interior! Don't miss out on this beauty, keep reading all about this amazing Chevrolet Nova to learn more about it!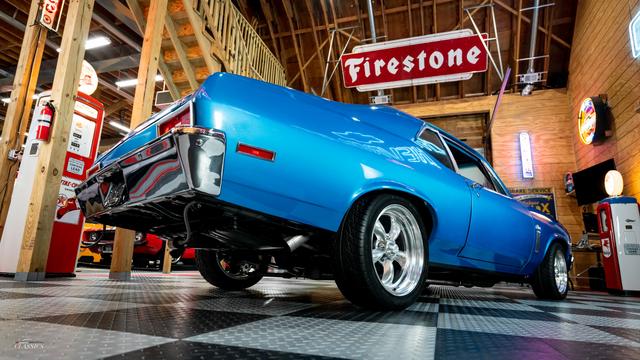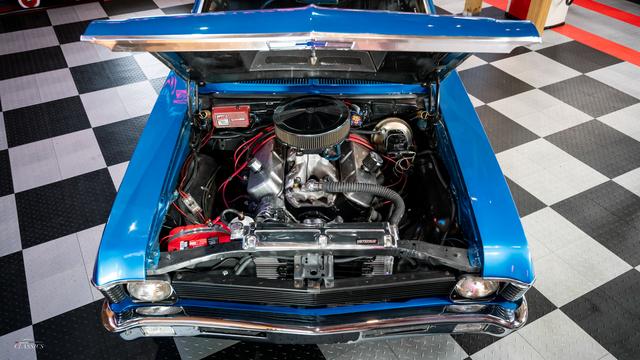 468ci Big Block Chevy Motor rated for 400HP!
FiTech Fuel Injection System
TH400 SlapStick Automatic Transmission
MSD 6AL Ignition with MSD Distributor and Spark Plug Wires
Front Power Disc Brake Conversion that stops that car very effectively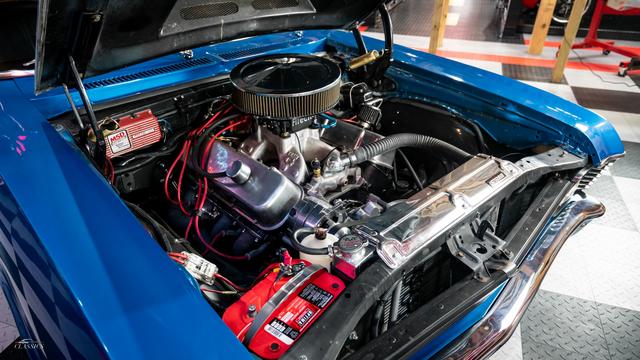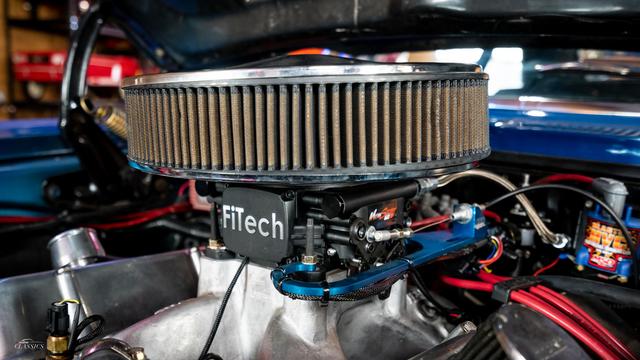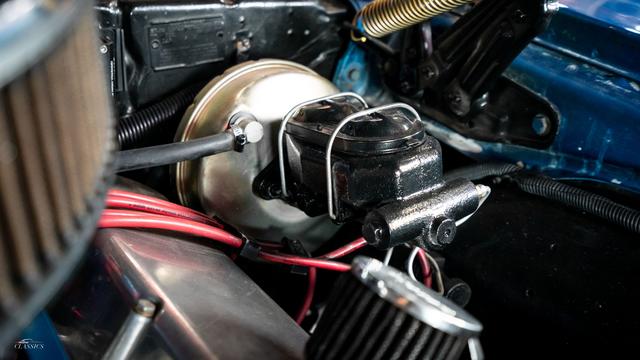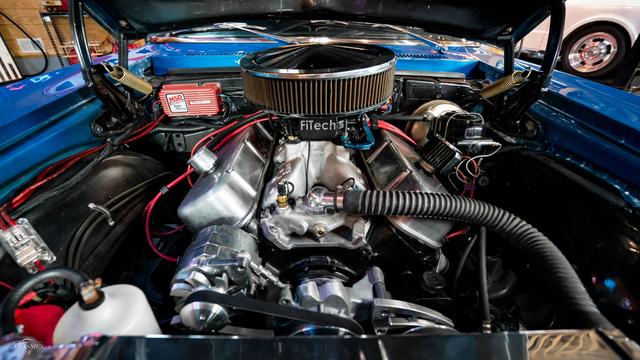 Stainless Steel Brake Lines
Aluminum Radiator with Electric Fan
Polished Valve Covers
Polished Serpentine Pulleys
Polished Alternator and Fan
Optima Red Top Battery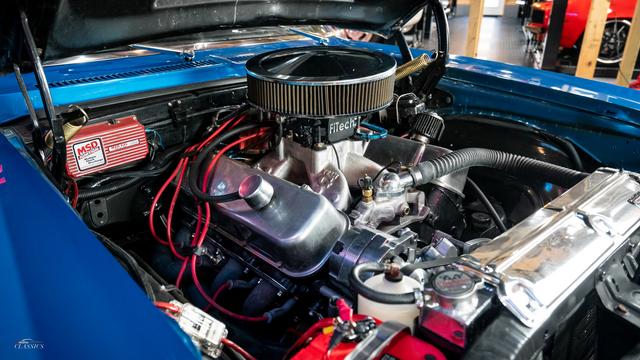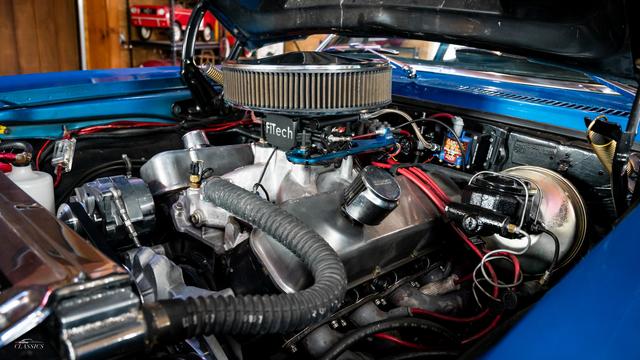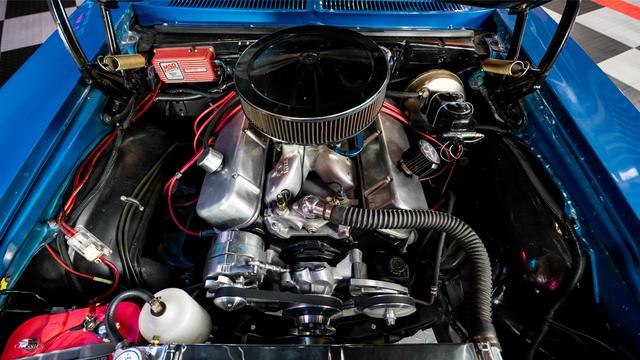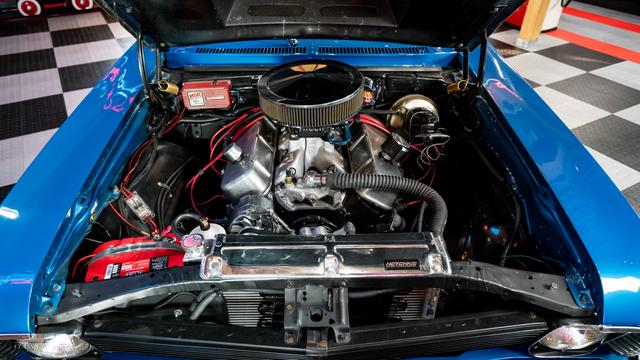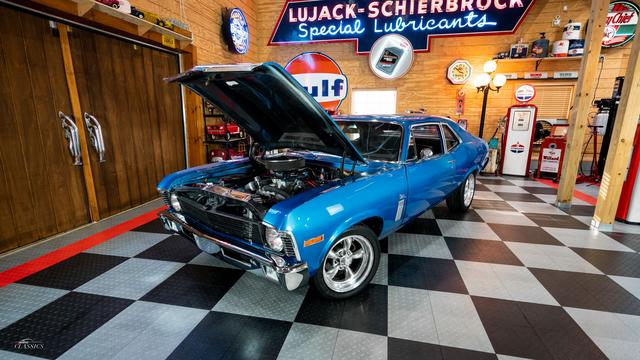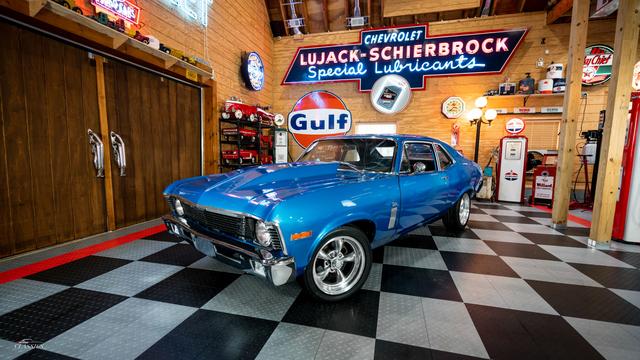 Beautiful Blue Clearcoat-Basecoat Paint that shines beautifully

Comes with a container of touch up paint!

American Racing 17" Polished wheels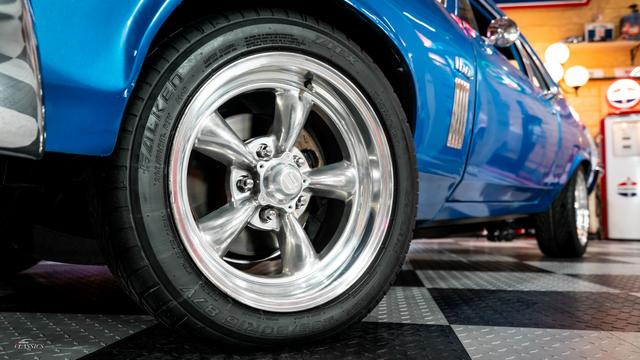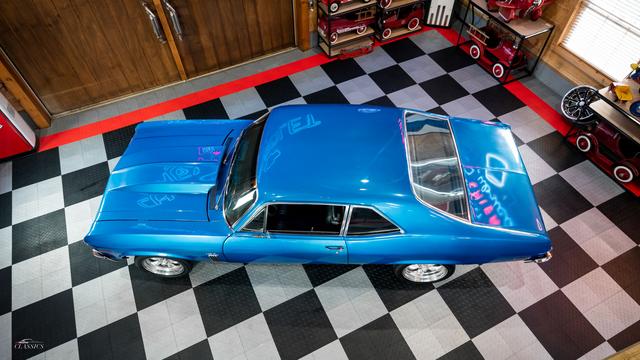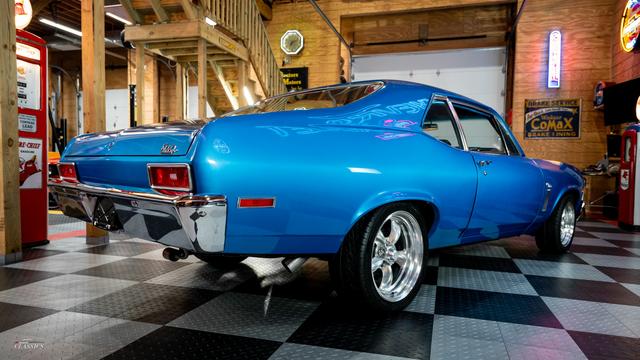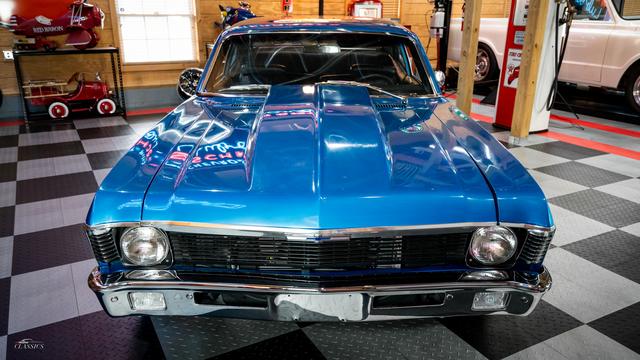 Great body lines
4" Steel Cowl Induction Hood
Super Clean and Clear Glass
Doors open and close with ease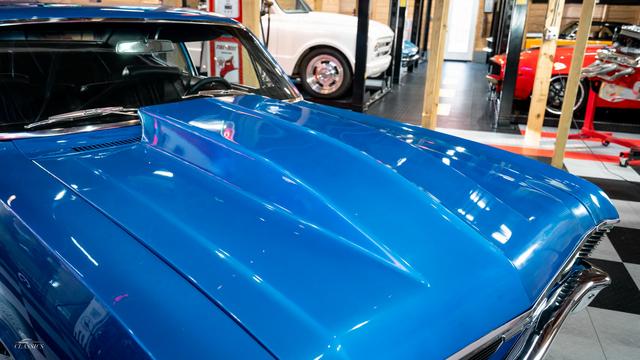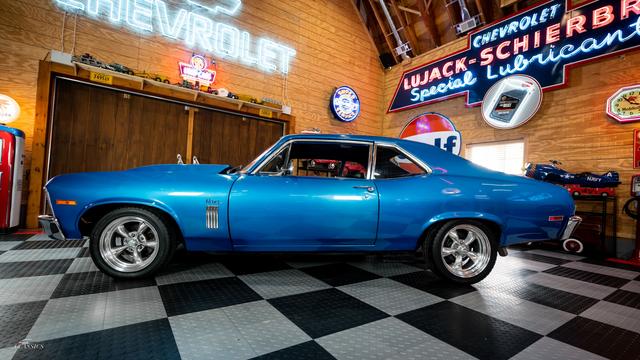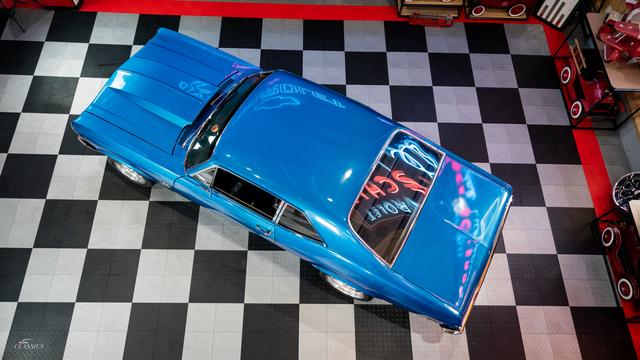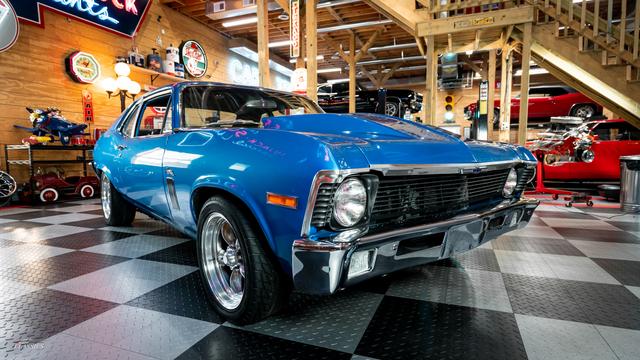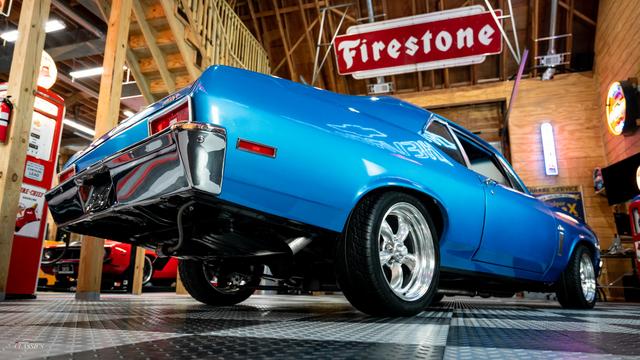 All lights and turn signals work!
Headlights, tail lights, side markers, and turn signal lenses are all clear and in great shape!
All chrome trim, bumper moldings, and bezels are present and in very nice shape
All rubber weatherstrip has been replaced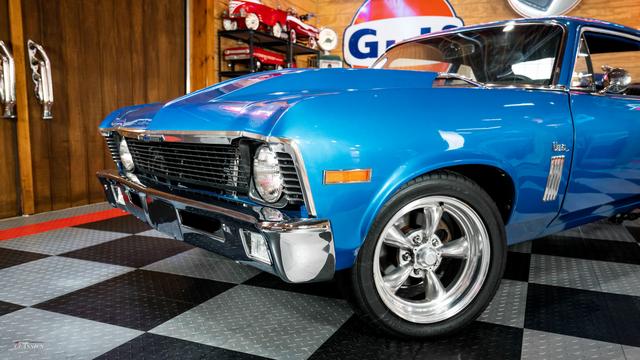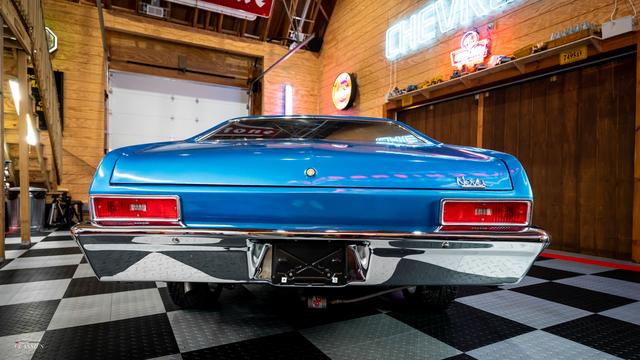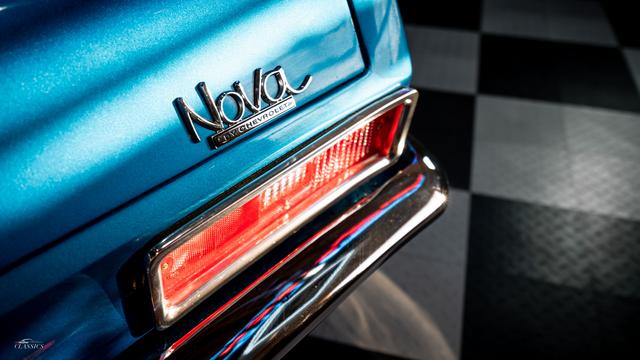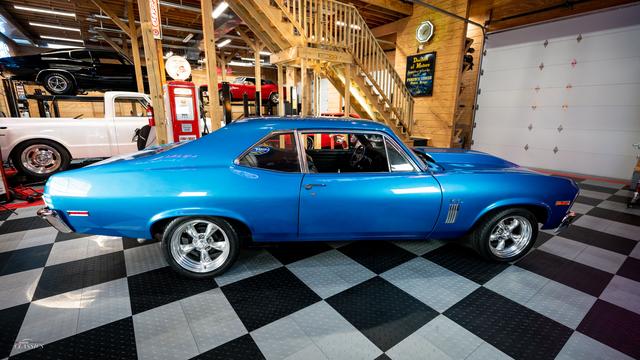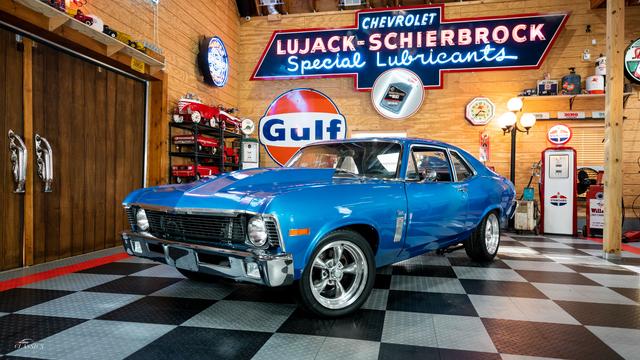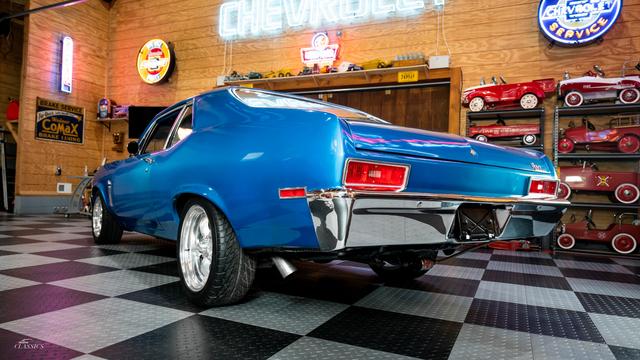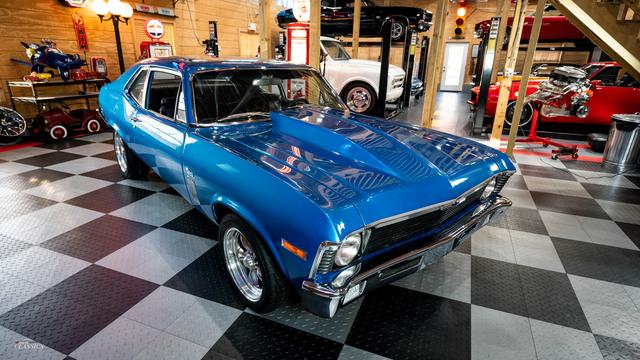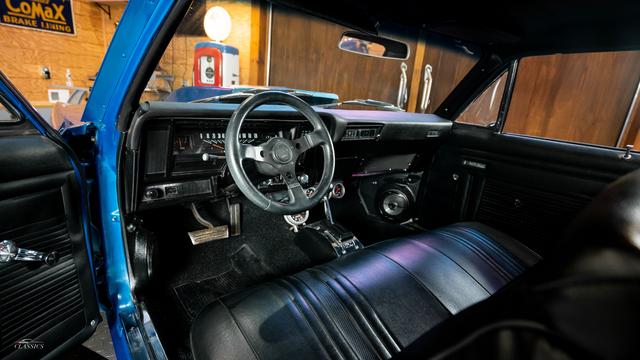 Super clean and nicely restored interior!
Extremely clean headliners and dash
Grant GT 3 Spoke Steering Wheel
Bench Seats are in excellent shape and are very comfortable to sit in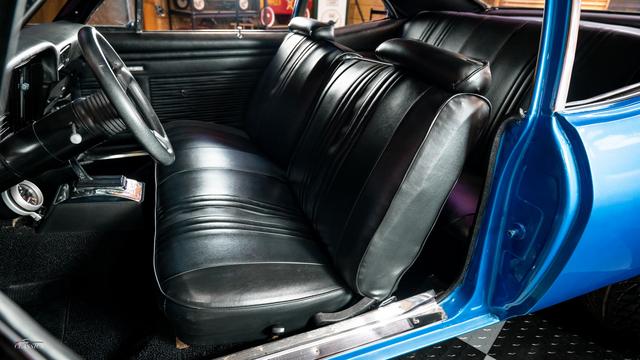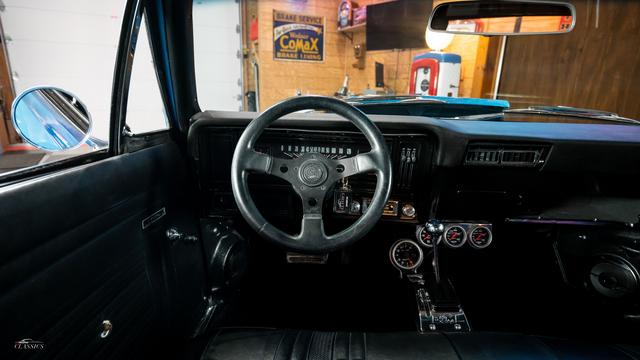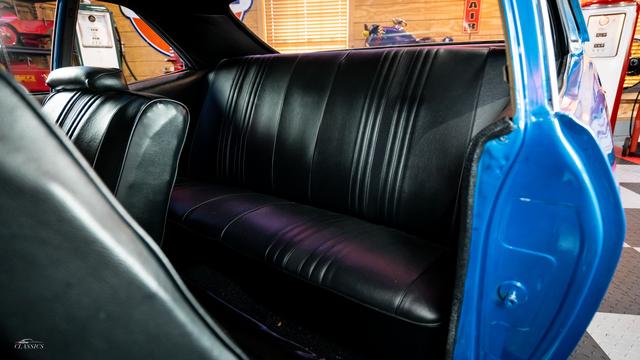 Fully functioning interior with gauges, lights, radio, turn signals, and etc
Retro Sound Factory Styled Radio with modern upgrades to connect your phone with
TH400 Slap Stick Automatic Transmission
AutoMeter Gauges that reads the RPM, Oil Pressure, Water Temp, and Trans Temp with precision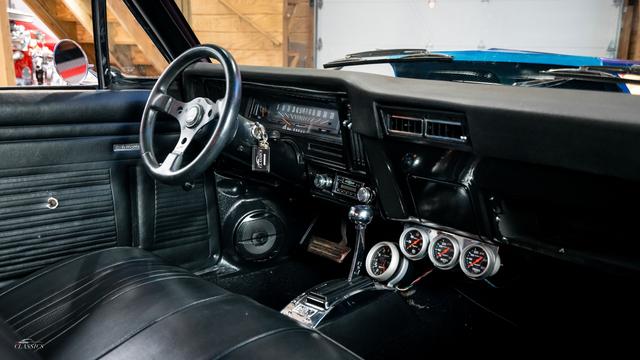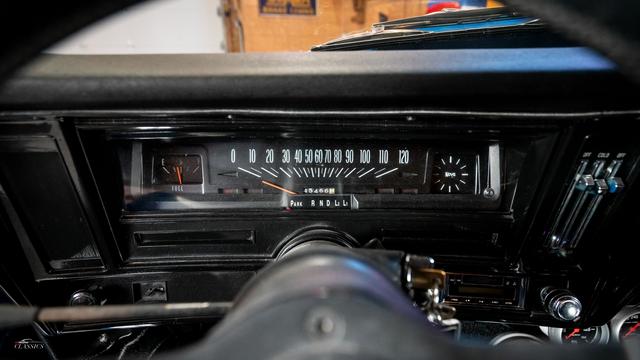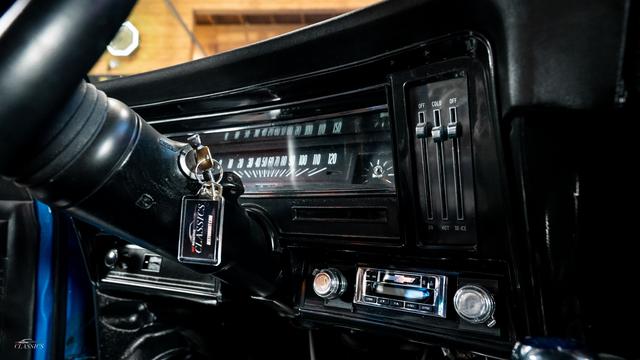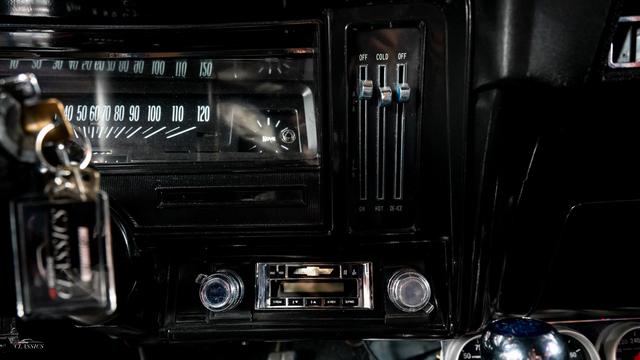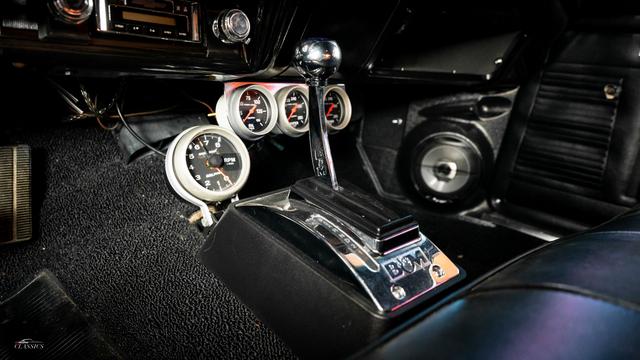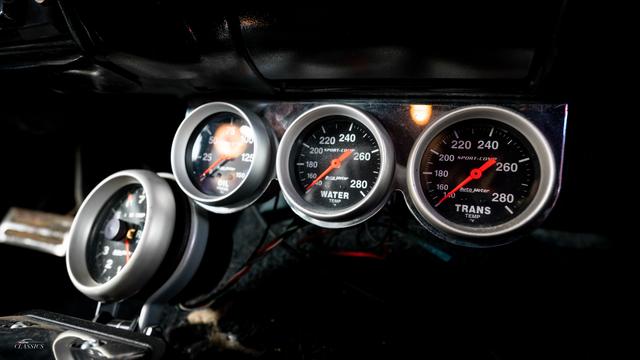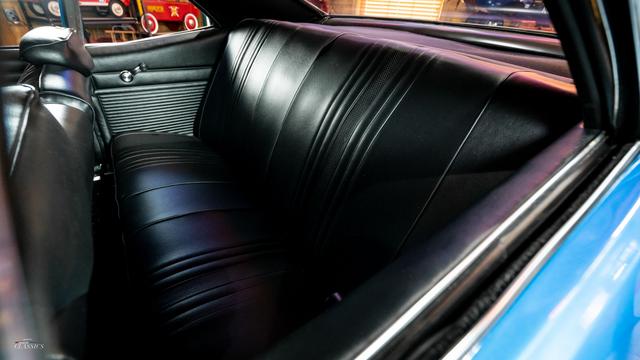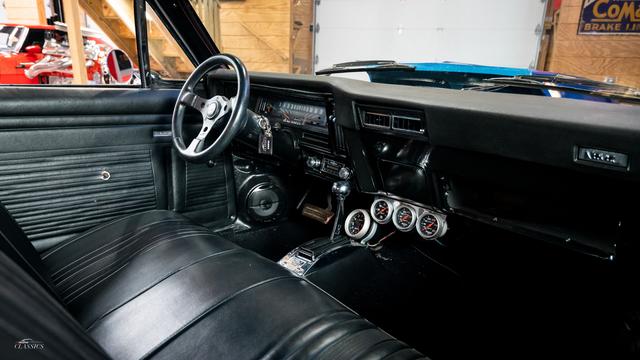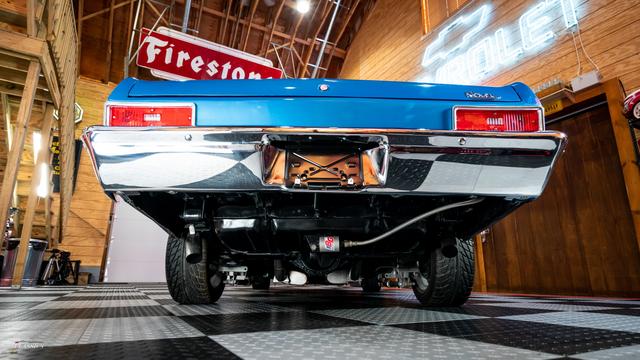 Fully Built GM 10 Bolt Rear End
TH400 Automatic Transmission
Custom Flow Master 3" Exhaust
Power Front Disc Brakes
Brand new bushings throughout
This car is one of a kind with its very keen attention to detail and being that there were no expenses spared during its overhaul. We highly suggest to come see this car as we know you will be amazed at the quality of workmanship and drivability this car presents.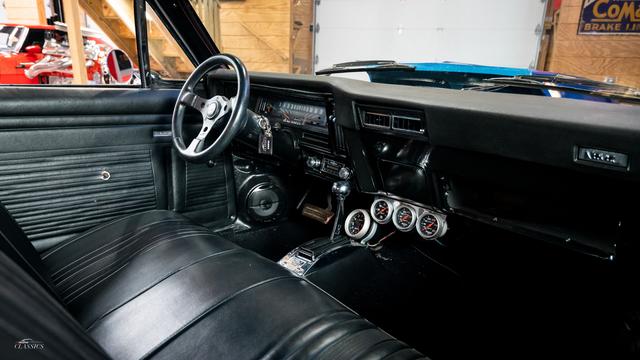 Although this car looks absolutely stunning, please understand that this is still a 50 year old car with imperfections as it wasn't restored yesterday and has some mileage since the build. As with all classic cars, it will need odds and ends down the road as you begin to drive it more often but still nonetheless an iconic and one of the most sought-after classic cars that you will be proud to own and very happy to drive in!
Related Listings
Sold

$120,500

Sold

$47,099

Sold

$43,600

Sold

$14,400