1969 Chevrolet Camaro RS/SS 454 Restomod Coupe
No Reserve Classics is very proud to present to you this one beautifully frame-on restored 1969 Camaro. This car fulfills the dream of classic muscle with modern day upgrades that make driving a classic fun and enjoyable again! Brand New 454 Big Block Crate Engine with only break-in miles, Tremec 5-Speed Transmission, Old Air Products Retrofit Air Conditioning, Modern LED Lighting, Deluxe Houndstooth Seats, and a Center Console w/ Rally Gauges. Custom U.S. Mags Rambler Wheels and Nitto NT555 Tires sets the aggressive stance on this beautiful '69 Camaro. There is plenty to be said about this car that we are confident it will be exactly what you are looking for.
SEE THIS CAMARO IN ACTION!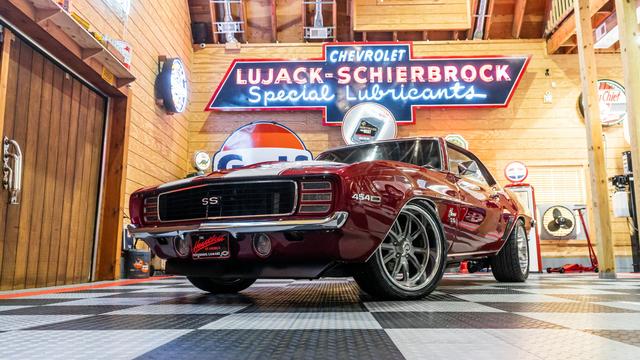 CHECK OUT OUR INFORMATIONAL INTRODUCTION VIDEO!
Now do not stop here. There is lots to be said about this car that we haven't covered here. Keep reading about what makes this Big Block Camaro so special and why it should be in your driveway today!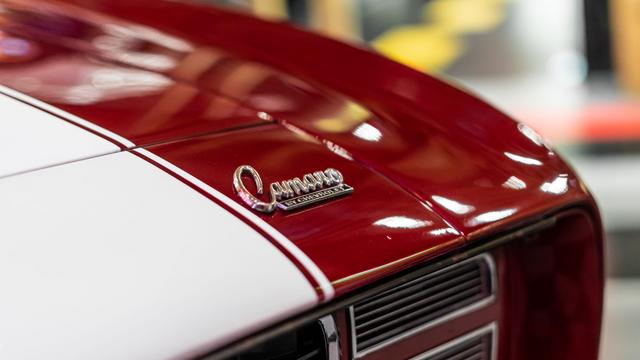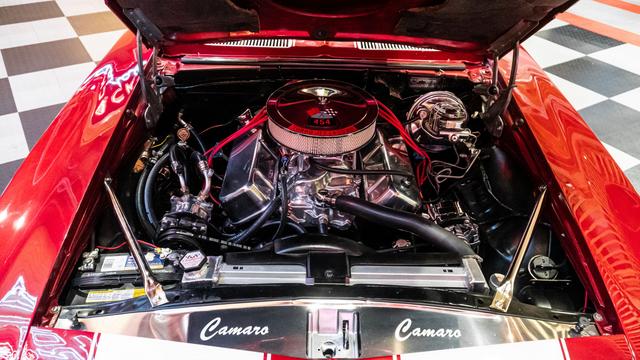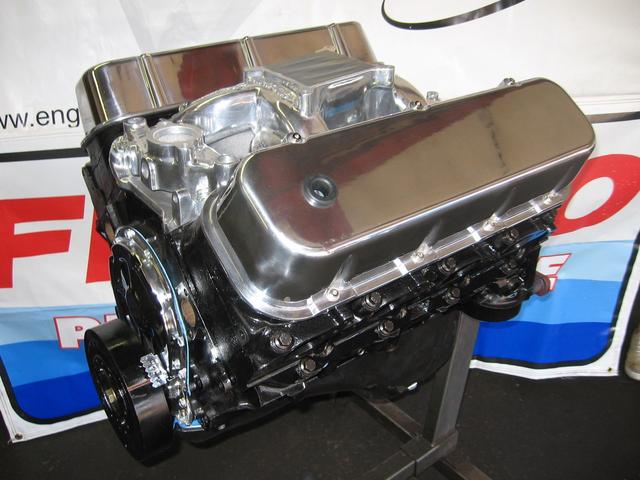 Fully Detailed Engine Compartment that Presents this 1969 Camaro with Show Finishing Looks!
Powered by a 454 Big Block Chevy Crate Engine with just break-in mileage!
This Big Block has an estimated 450 Horsepower and boy it does boogie! One of the best things about a classic Big Block is that you have instant low-end torque for that crisp, instantaneous throttle response.

Comes with a One Year Warranty with Unlimited Mileage!!

Engine Block, Cylinder Heads, and Crankshaft are all Extensively, Thermally Cleaned, Shot-Blasted, and Magnafluxed
Crankshaft was Completely Reground. Oil Holes Chamfered, and Finished Off with a Complete Micro-Polish for optimal bearing clearance and longevity
Engine underwent a very thorough cleaning including all oil galleys and threaded holes.
Block was professionally bored and honed using precision torque plates
Connecting Rods Fitted with New Bolts and Resized
Rotating assembly was Completely High Speed Computer Balanced on a Sunnen Machine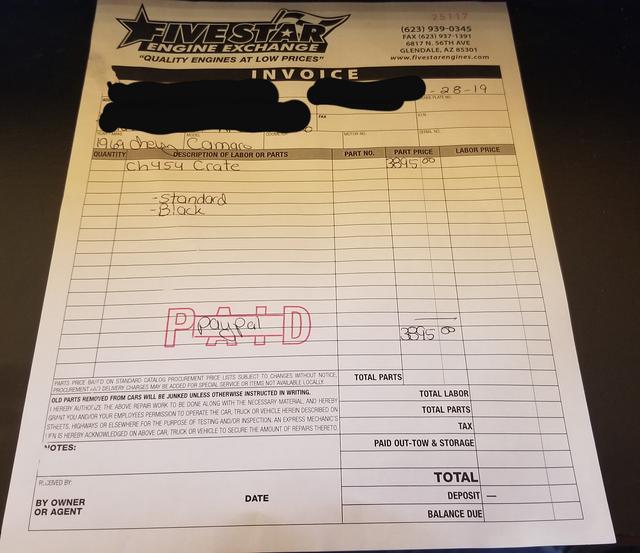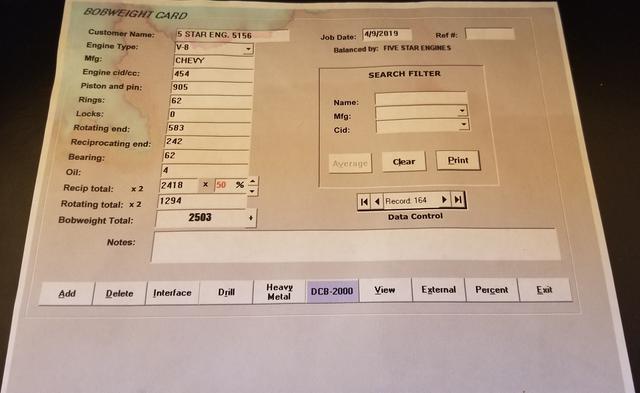 Cylinders Heads were completely re-manufactured with New Valve Guides, New Seals, and Finished Off with a Performance 3-Angle Valve Job.
Engine Professionally Painted with a Semi-Gloss Black High Temperature Engine Enamel
Howards Cams High Performance Hydraulic Flat Tappet Camshaft

0.527" Intake / 0.532" Exhaust Lift
279­° Intake / 289° Exhaust Duration
112° Lobe Separation Angle
108° Intake Lobe Centerline
All New Sealed Power Hypereutectic Pistons and Custom File-Fit Piston Rings

Hyper Pistons are an upgrade from plain cast pistons as they feature a higher Silicon content which increases strength significantly
Competition Cams performance camshaft

Fel-Pro Gaskets for the

BEST POSSIBLE SEAL

!
All Bearings Replaced with Clevite 77 Rod Main, and Camshaft Bearings
Melling High-Volume Oil Pump, Pickup Screen and Driveshaft

One thing an engine needs in constant oil pressure. A High Volume Oil Pump will always make sure your engine bearings, lifters, and valvetrain are constantly lubricated for the most reliability.

All New Valve Guides and Seals
Pioneer Harmonic Balancer, Flywheel, Performance Valve Springs, Brass Freeze Plugs, and Bolts
Melling 1-Piece Hardened Pushrods
Double-Roller Timing Chain Set
Full Fulcrum Roller Aluminum 1.7 Rocker Arms

Beats the cheap, Stamped Steel Rocker Arms that builds up heat from excessive friction which kills power, fuel mileage, and reliability!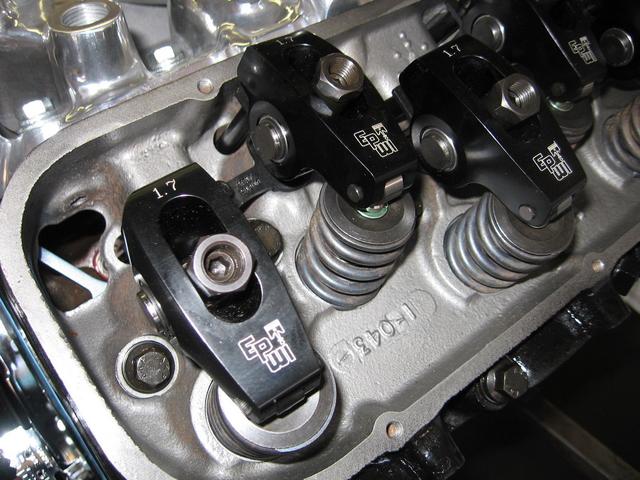 Professional Products Polished Aluminum High Performance Dual-Plane Intake Manifold

Beats those High Rise Single Plane Intakes that just don't work for the street. Keep them for the strip!

Brand New Chrome Timing Chain Cover
Polished Aluminum Tall Valve Covers with New PCV Valve and Chrome Breather
Brand New Oil Pan, Dipstick and Tube
All New Accessories from High Volume Water Pump to High Output Alternator
Brand New Holley 750 cfm Vacuum Secondary 4-Barrel Carburetor with Electric Choke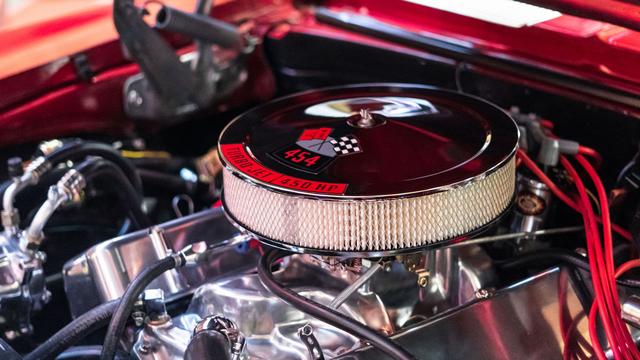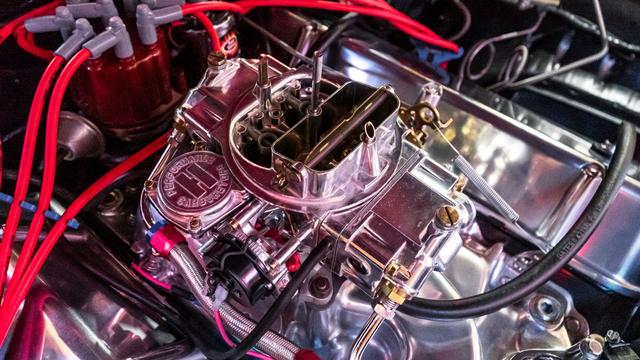 New Spectre Performance Braided Stainless Steel Fuel Log Line
All New Upper and Lower Radiator Hoses let's this engine's coolant flow without any blockages or restrictions!
All New Heater Core Hoses
New Water Pump Bypass Hose
All New Hose Clamps
All New Engine Compartment Wiring
All New Front Lighting and Accessory Wiring

No questionable or unsafe wiring that is a common thing to come across on a car with 50 year old wires with sketchy repairs, damage from heat, or have been chewed up from rodents.

Brand New High Amperage/High Output Chrome Alternator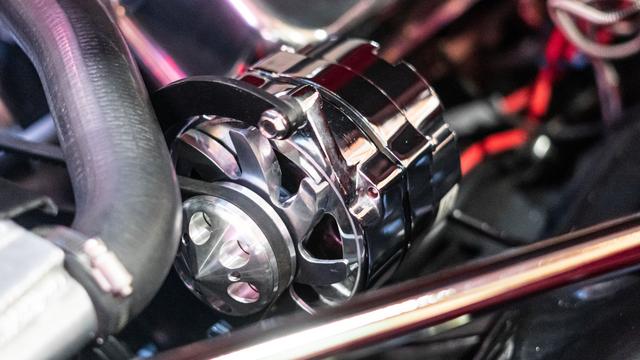 All New Accessory Brackets Painted Semi-Gloss Black for that Clean Show Car Finish and Protection from Oxidation
Equipped with a Effortless Power Steering System that takes away the pain of Manual Steering from the '60's and '70's!

Features a Chrome High Volume Power Steering Pump

Polished Billet Aluminum Water Pump Pulley
MSD Pro-Billet Distributor with All New Spark Plugs and MSD Red Spark Plug Wires
PerTronix Flame Thrower Ignition Coil
This Car stops with a Complete 4-Wheel Power Disc Brake Conversion Kit that features ALL NEW BRAKE COMPONENTS.

Chrome High Output Master Cylinder
Chrome Brake Booster
Chrome Proportioning Valve
Stainless Steel Brake Lines for LIFETIME Protection from Rust
New Brake Booster Vacuum Hose
New Brake Booster Check Valve
STOPS ON A DIME!
Polished Billet Aluminum Power Steering Pump Reservoir Cap
Mated to a Tremec TKO-600 5-Speed Transmission that allows you to bang through gears with easy on the streets or just quietly cruise on the highway just like a modern car!

Firm, Positive Shifts and Response

High Performance Stainless Steel Full Length Exhaust Headers with a Thick 3/8" Flange and New Gaskets for the best heat dissipation
All New Drive Belts
Complete Oil Air Products Retrofit Air Conditioning and Heating System that has no problems creating ice cubes on the hottest days or providing exceptional heat during the cold winter months which allows this Camaro to be a truly year-round vehicle!

One of the largest improvements since the yesteryear's cars has been the improvement in the heating and air conditioning systems.
This Brand New Air Conditioning System from Old Air Products is using the best of today's technology and brings it into this Camaro!
Features a very clean installation for a show quality finish and without the unsightly evaporator boxes of the 1960's!
Includes all new components from your Control Panel and Knobs to your Hidden Evaporator Unit to the Drier, Plate and Fin Type Condenser, Sanden Style High Output 508 Compressor, Barrier-Type Hoses, Modern R-134A Refrigerant, Compressor Oil, down to the O-Rings!
Any of these cars from the factory with A/C were equipped with the unobtainable R-12 Refrigerant which the average consumer cannot purchase any longer from the auto parts store. Not to worry! As previously mentioned, this kit uses ALL R-134A Components for ease of maintenance and will meet local, state, and federal regulations!

Brand New Polished Aluminum Sanden 508 High Output A/C Compressor and Clutch
Brand New Fuel Filter and Fuel Hose
High Performance High Flow Mechanical Fuel Pump
ARP Polished Stainless Steel 12-Point Intake Manifold Bolts
New Lightweight Flex Fan
New Big Block Fan Shroud
Champion High Performance 4-Core Aluminum Radiator keeps this 454 Big Block Chevy running cool on those hot days!
AC Delco High Output Battery
Chrome Throttle Return Spring Bracket with Stainless Steel Return Spring
Adjustable Throttle Linkage
New Power Steering Hoses
All New Rally Sport Hidden Headlight Vacuum Components that let's this RS Camaro's Headlights Open and Close just like the day it left the dealership!
Polished Billet Aluminum Overflow Catch Can
New Air Cleaner Assembly and Filter
Chrome Heater Hose Fitting
NEW Under Cover Innovations Polished Aluminum Custom Camaro Engraved Radiator Core Support Filler Panel

For not only the clean, show car appearance, but also as a performance enhancement! When you first open the hood, the Polished Aluminum panel sets this car apart from the ugly, gaping opening as seen on others.
While closing off this unsightly area, the enclosed area now helps to force the air flow through the High Performance Champion 4-Core Aluminum Radiator to help in engine cooling and increasing power!

Brand New Under-Hood Insulation Pad
Brand New Chrome Hood Latch
Brand New Chrome Fender Braces
Brand New Hood Adjuster Screws and Rubbers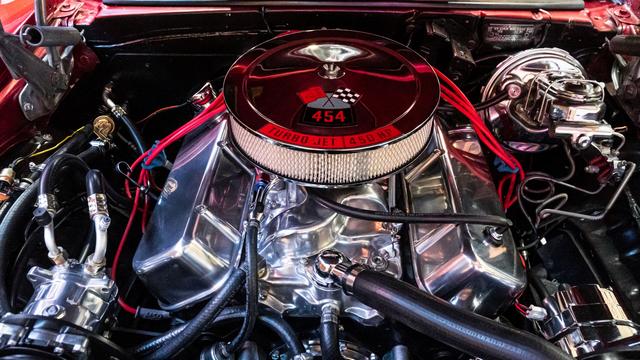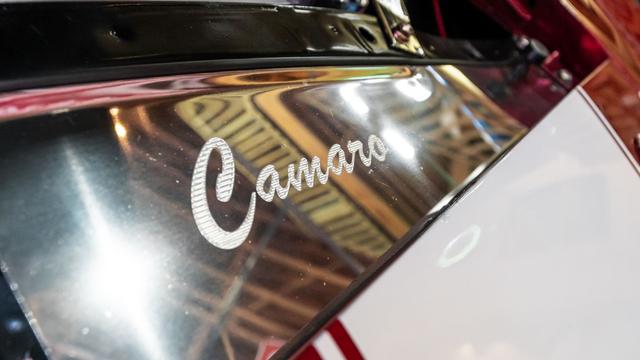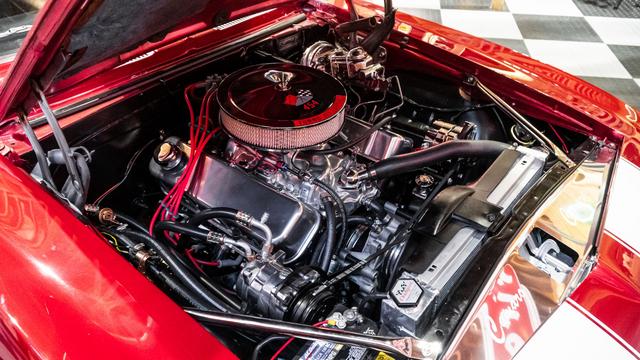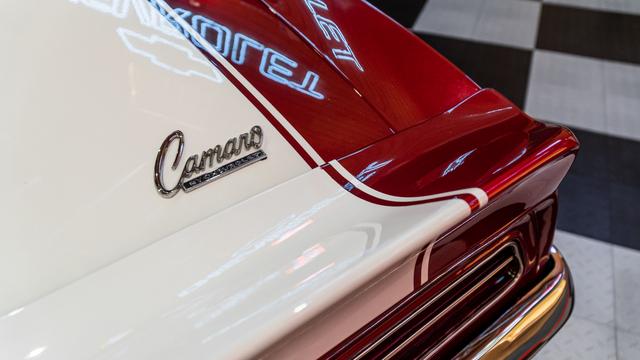 Freshly Detailed Maroon Basecoat-Clearcoat paint with PAINTED White Stripes that shines like glass!

Fully Wet-Sanded, Buffed, Compounded, and Polished for that ultimate car show ready appeal!

Mirror shine across the entire body!

Brand New Full Set of 18" U.S. Mags Rambler Wheels and Nitto NT555 Ultra High Performance Street Tires that grips the road just right and has plenty of meat for a comfortable ride. Modern tire tread designs and compounds have allowed for a larger Matchbox Toy Car style look but with the comfort of a 15" Radial!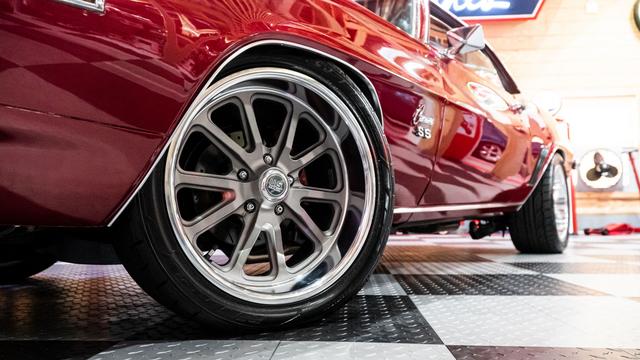 2" Steel Cowl Induction Style Hood
New Cowl Induction Hood Emblems
Brand New 454 Front Fender Emblems - Dr. Restomod here! The '69 Camaro never had a 454 from the factory despite the emblems resembling a factory design. We were able to custom order a set of 454 Fender Emblems that resemble the same size in the same Chrome/White Finishing Touch!

These subtle changes is what completes this car just right.

Rally Sport (RS) Front Hideaway Headlight Package and Grille Assembly that is FULLY FUNCTIONAL! A lot of these cars back in the day were often used as daily drivers and over the years some of the components and hoses would deteriorate leaving the headlight doors non-functioning. Instead of repairing it, they were just opened by hand.

We understand when it comes to purchasing a Classic Camaro that it's nice to know your car is correctly working from front to back. It only makes sense to get these headlight doors working again. We took the extensive amount of time it takes to go through them and replace any non-working components.
They are FULLY WORKING with ALL of the factory vacuum components that were properly adapted to the 454 Big Block Crate Engine.
It takes a patient soul to properly route and hook this equipment up...that's one of the many differences between this car and many others on the market!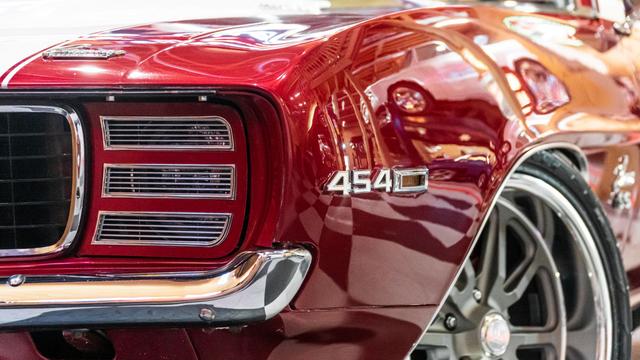 Rally Sport (RS) CORRECT Rear Tail Lights and Reverse Lights

When a car is converted to a RS, it's usually just done in the front which is just a job half complete to us. The Rear Tail Lights were installed with the correct lenses with the center divider trim.
The Reverse Lights come out from the tail lights and get placed beneath the chrome bumper into the lower valence.

Not only are these Reverse Lights correct, but they are FULLY FUNCTIONAL and were upgraded with HIGH POWER LED'S!

Brand New Chrome Bumper
Brand New Chrome Bumper Guards
Brand New RS Vacuum Headlight Switch
All New RS Vacuum Hoses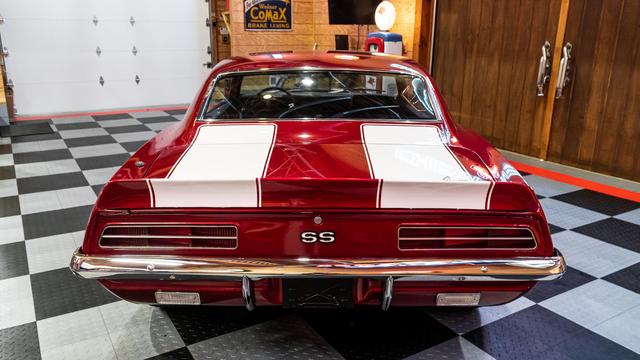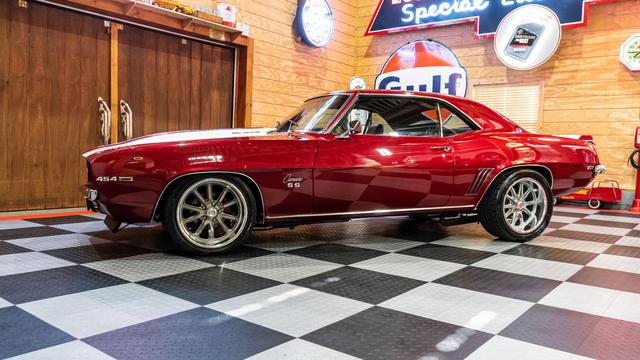 All New Weatherstrip Seals from Front to Back keeps this car sealed and body lines in check.

From the Door Weatherstrip to the Roof Rail back to the Trunk!

All the polished and chrome beauty trim around the car was just extensively polished and detailed to bring out the exquisite luster on this beautiful '69 Camaro
Brand New Polished Stainless Steel Drip Rail Moldings
D80 Front and Rear Spoiler Package with a Brand New Front Spoiler and Brackets
Brand New Polished Stainless Steel Wheel Well Trim
Brand New Polished Stainless Steel Rocker Panel Moldings and Door Sill Protectors
As previously mentioned, this car was upgraded with a COMPLETE 4-WHEEL Power Disc Brake Conversion that stops on a dime!

Features Custom Painted Calipers Front and Rear
High Performance Drilled and Slotted Rotors in the Front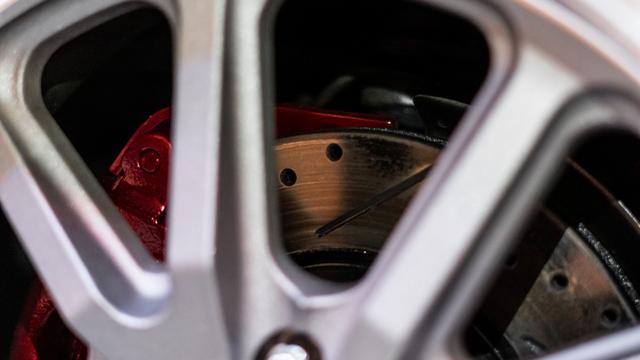 Factory Style Chrome Quarter Panel Grille Louvers
New SS Rear Tail Panel Emblem
Custom Chrome Side View Mirrors that are extended from factory and allow for a wider field of view for easy visibility
Brand New Chrome Grille Moldings
Brand New SS Front Grille Emblem
NEW Custom Smoked LED Headlights with Halo Ring Daytime Running Light!

One of the things that most of these cars lack is visibility at night. We just upgraded this car with a super high visibility and high power modern LED bulb and ballast kit!
The great things about these are not only are they super bright but they last a lifetime, require less power to function, and don't get nearly as hot as a standard halogen or sealed beam housing which is what a '69 Camaro came with from the factory.
Not only were the headlight bulbs upgraded, but the ENTIRE HOUSINGS were fully replaced with brand new reflective housings  lit by high power LED's for that modern Pro-Touring look and modern visibility on the roads!
LED Headlights are great! But what about those parking lights that sit below the bumper? We didn't stop there...

We removed those ugly, dim amber bulbs from the park/turn signal housings and put in custom White/Amber Switchback technology LED bulbs!
A switchback LED bulb is a custom type of light bulb that operates as one color under steady voltage and changes color under pulsating voltage.
When you turn the headlights on this car, you will now have what appears to be fog lights that actually match the same color as the headlights but beneath the bumper! However, hit the turn signal and it flashes amber so you can eliminate the need for a separate housing and still remain street legal.

We see a lot of people change out light bulbs on their daily drivers to white LED's but the problem is in most states you can't have flashing white lights so that's where a switchback style LED works best!!!

All Lights are Correctly Working from Headlights (High and Low Beam), Sidemarkers, Parking Lights, Turn Signals, Tail Lights, Brake Lights down to the Reverse Lights! How many 50 year old cars can you confidently say that about?
Polished Stainless Steel Front Windshield Reveal Moldings
Polished Stainless Steel Rear Window Moldings
Chrome Quarter Window Moldings
Fully Detailed Black Interior that has been redone with tons of new parts and accessories to bring it back to life. Truly a mint and nostalgic interior!
Deluxe Houndstooth Front Bucket Seats with Factory Style Headrests that are super comfortable and with the Fabric Center, they won't burn your skin on hot days like typical Vinyl or Leather would. Great for the hot climates.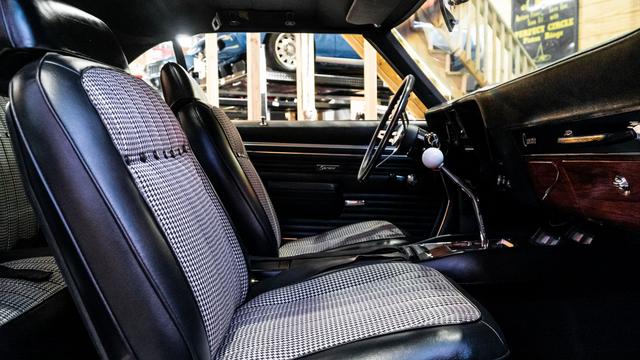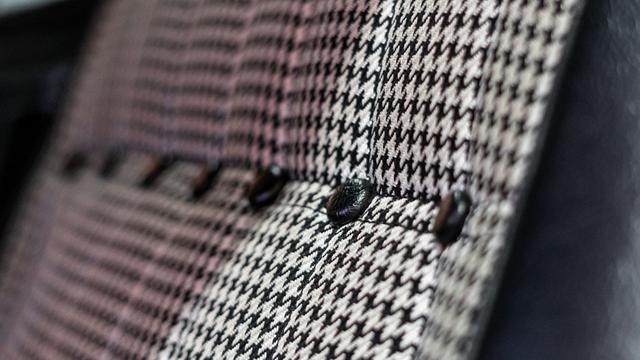 U16 Center Console Package with Custom 5-Speed Tremec TKO-600 Shifter that let's you bang through gears on the street with ease or cruise quietly on the highway
U17 Special Instrumentation Package that features a complete set of Brand New Reproduction Rally Gauges in the console, a Tachometer in the dash, and a Center Dash Clock!

Not only are these instruments present, but they are all WORKING including the Speedometer!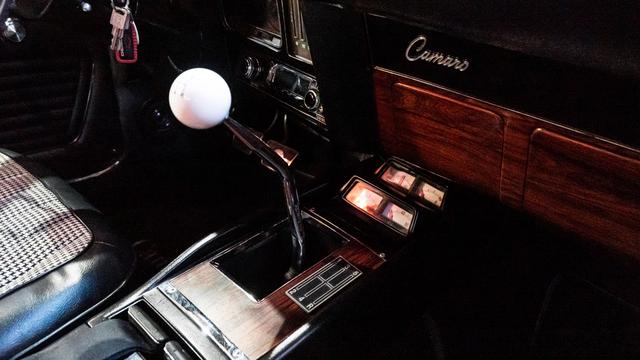 This car was just serviced with a BRAND NEW FUSE PANEL AND HARNESS that restores all electrical function and makes driving a 1969 Camaro Safe and Reliable again!

No longer need to worry about chewed up wiring, damaged or melted wires, or questionable wiring repairs throughout the 50 years of ownership. Brand New Wiring makes a massive difference in Classic Cars

Brand New PUI Black Standard Front Door Panels that are complete and match the factory panels with precision
All Windows Front and Rear Roll Up and Down with Absolute Ease
Fully Custom Flaming River Tilt Steering Column was also installed for that ultimate precision comfort and handling.

One of our employee's is 6'5" and has noted he fits like a glove in this car. Long legs aren't an issue in this car between the Deluxe Houndstooth Seats and the tilt column!
Brand New 5-Speed Shift Knob
Brand New 5-Speed Console Shift Pattern Emblem
Brand New RetroSound Digital Radio that features AM/FM and Aux for ease of connecting to modern Smartphone Devices such as iPhones, Android, and MP3 Players (iPod, iPad, etc.)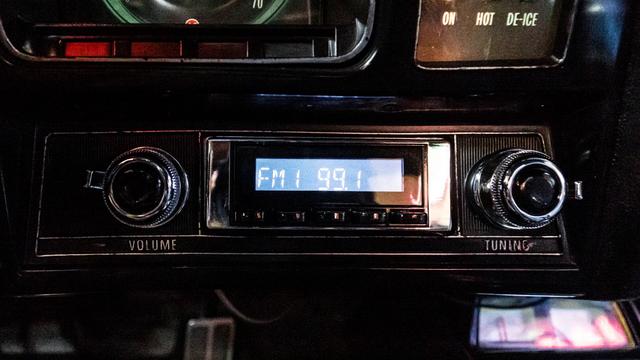 Brand New Carpet Sill Protector Plates with the Correct 'Body by Fisher' Emblems!
Factory Style Kick Panels with Custom Installed Speakers
Brand New Factory Style Shifter Boot
Brand New Courtesy Light Swithes
Brand New Headlight Switch Assembly
Brand New Chrome Wiper Switch Knob
Windshield Wipers are fully functional with brand new wiring and motor!
As previously mentioned, this car is equipped with a Brand New Complete Oil Air Products Retrofit Air Conditioning and Heating System that has no problems creating ice cubes on the hottest days or providing exceptional heat during the cold winter months which allows this Camaro to be a truly year-round vehicle!

One of the largest improvements since the yesteryear's cars has been the improvement in the heating and air conditioning systems.
This Brand New Air Conditioning System from Old Air Products is using the best of today's technology and brings it into this Camaro!
Features a very clean installation for a show quality finish and without the unsightly evaporator boxes of the 1960's!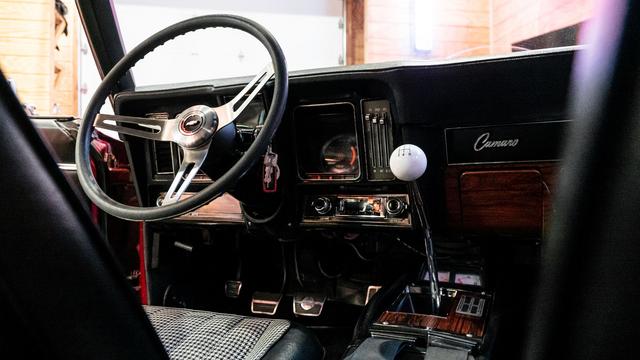 Deluxe Cherrywood Dash Panel with Grab Handle Bar
Astro Ventilation Vents that blow out ICE COLD A/C and Exceptional Heat
All Pedals are Present with the Correct Rubber Pedal Pads and Trim

Features Correct Disc Brake Pedal Pad Button!

Lloyd's Custom Embroidered Camaro Floor Mats protects this factory style 80/20 Loop 2-Piece Black Carpeting!
Brand New Dome Light Lens
High Power and High Visibility LED Dome Light! Makes seeing at night much easier compared to the factory bulb that get very hot and are dim as a dinner table candle
Brand New Factory Reproduction Rear View Mirror
Factory Style Bedford Grain Headliner that was redone very well
Brand New A-Pillar Moldings
Correct GM Door Jamb Decals
Fully Working Parking Brake and Warning Indicator!

Only new wiring and cables can make this happen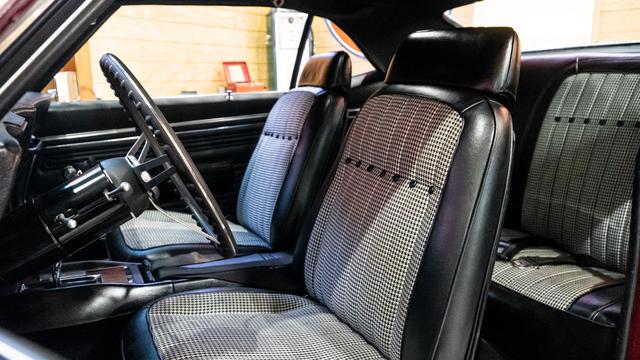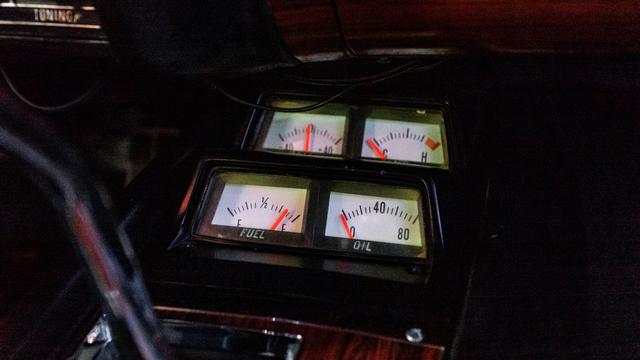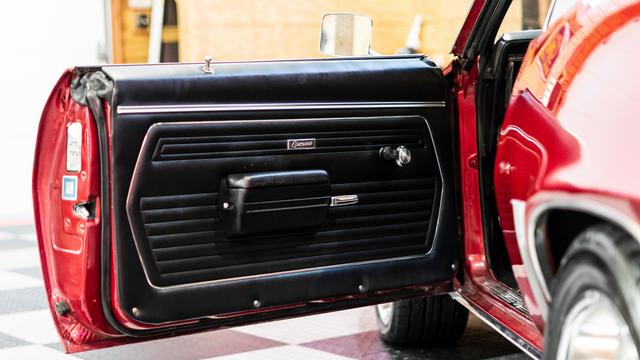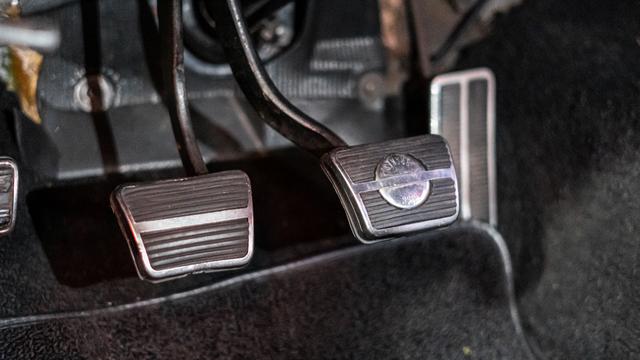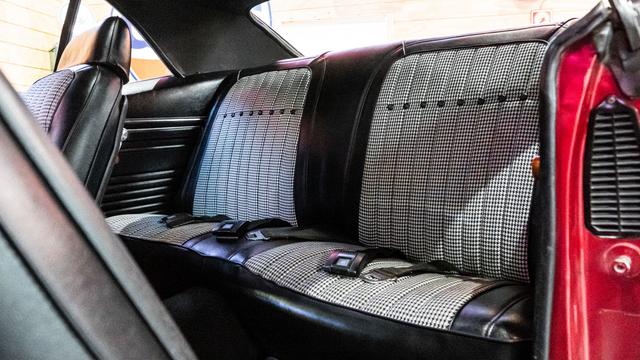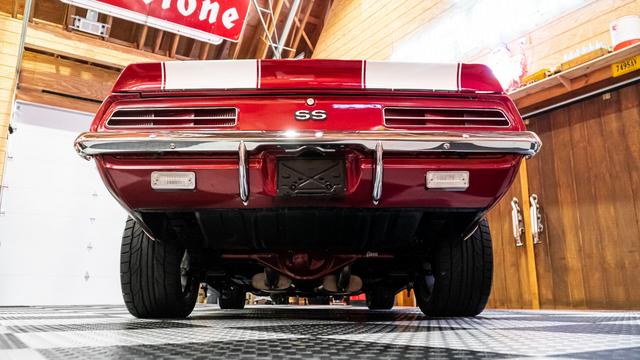 Fully Detailed Underbody and Suspension with Lots of New Parts and Accessories that restores how this Camaro drives and handles
Factory Style Independent Front Coil Spring Suspension that provides exceptionally well handling and comfort
Multi Leaf Spring Rear Suspension that has the perfect balance between comfort and handling!
New Currie High Performance Ford 9" Inch "Posi" (Limited Slip) Rear End that sends the power and torque from this 454 Big Block and Tremec 5-Speed and delivers it to BOTH WHEELS allowing for better traction or a smokey burnout with TWO WHEELS! No open differential one-legged burnouts here...

One of the Most Famous Rear Ends that was EVER produced by any Automotive Manufacturer because of it's superior strength, durability, and how it can handle massive amounts of torque and horsepower without breaking!
Completely Custom Painted with the same Basecoat-Clearcoat as the Body for that custom show quality touch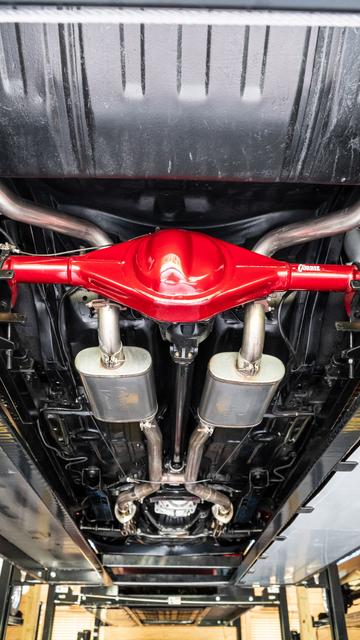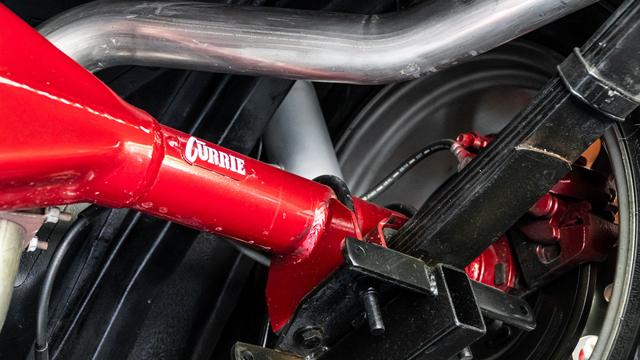 High Performance Traction Bars keeps this Rear Suspension Planted as best as possible upon hard acceleration
New Stainless Steel Full Length Exhaust Headers leads directly into a 2.5" Pypes Mandrel Bent Stainless Steel H-Pipe Dual Exhaust System that let's this 454 Big Block Chevy breathe with a thunderous American Muscle Car Roar!
Brand New Pypes 304 Stainless Steel High Performance Collector Reducers and Gaskets
Brand New Chrome Oil Pan
New Parking Brake Cables
New Rear Air Shocks that make comfort and ride height adjustability a breeze!

Truly a great thing to have on a classic car like this!

Custom Built High Performance Driveshaft
All New Brake Lines from Front to Rear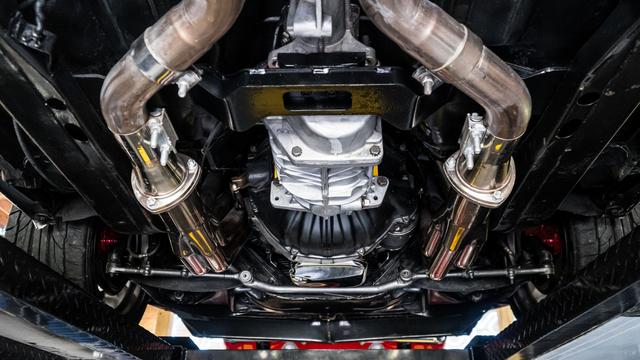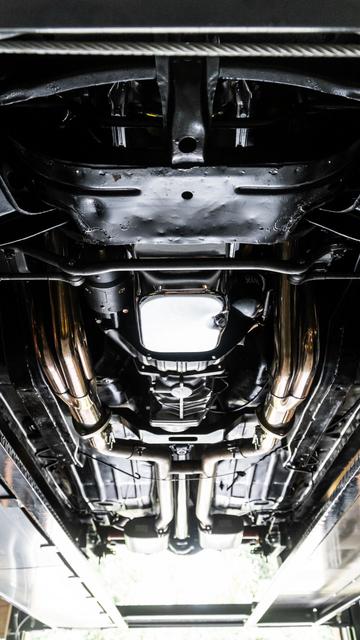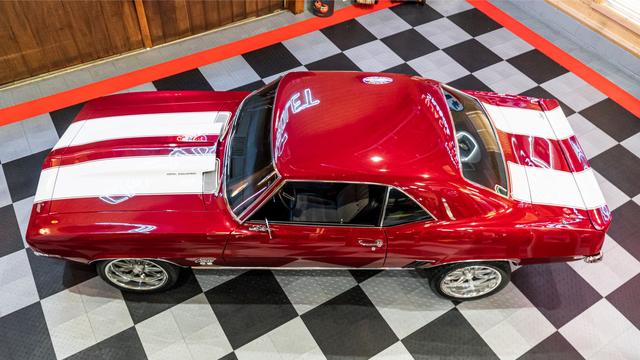 Overall this Restomod Camaro presents itself with show-stopping looks and appeal and drives incredibly well and comfortably with all of the new drivetrain, electrical, and HVAC systems. However, please keep in mind that this car is a complete restomod with none of the factory drive-train components and a Pre-X-Code Trim Tag. Therefore we are unable to verify it to be an original RS, SS, or RS/SS born car.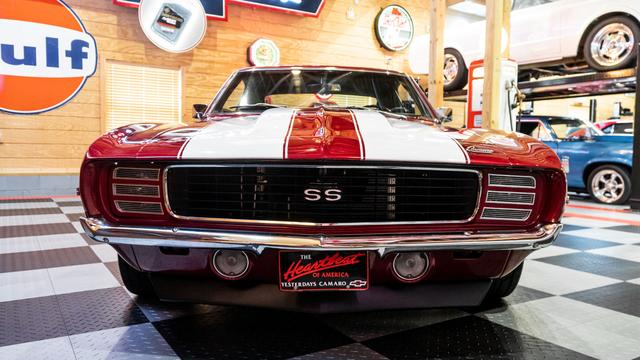 Although this car looks absolutely stunning, please understand that this is still a 50 year old car with imperfections as it wasn't totally nut/bolt frame-off restored. As with all classic cars, it will need odds and ends down the road as you begin to drive it more often but still nonetheless an iconic and one of the most sought-after classic cars that you will be proud to own and very happy to drive in!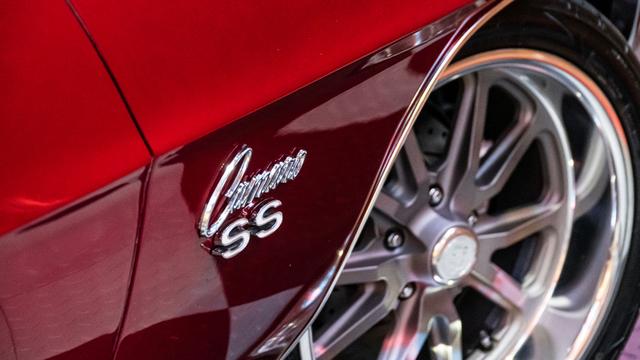 Related Listings
Sold

$50,200

Sold

$36,100

Sold

$35,000

Sold

$57,350

Sold

$36,000

Sold

$40,800