1969 Chevrolet Camaro Z/28 350 Restomod Coupe
No Reserve Classics is very proud to present to you this beautiful Daytona Yellow 1969 Chevrolet Camaro Z/28 Restomod. Cars of this caliber and age usually see their fair share of imperfections. But that's where this Z/28 Restomod differs from the other. At first glance, you can immediately tell that the previous owner has taken their time and effort keeping this car properly maintained with the right components rather than glossing over even the smallest of details. And that is exactly why this ORIGINAL 124 Car looks as if it just rolled off the showroom floor just yesterday! The best part is being able to drive around town in a classic muscle car from the 60's, but also being comfortable in it's modern day amenities. This car is equipped with a High Performance 350 Small Block Chevy Engine with a Mild Cam, Power Steering, Power Disc Brakes, R134A Refrigerant Air Conditioning System, MINT and Super Comfortable Standard Black Vinyl Interior, and Custom Staggered COYS Wheels wrapped in Nitto NT555 Tires, and so much more. There a lot more about this car to be said and we've only just scratched the surface on what this car has to offer. Keep reading to find out more about what separates this car from others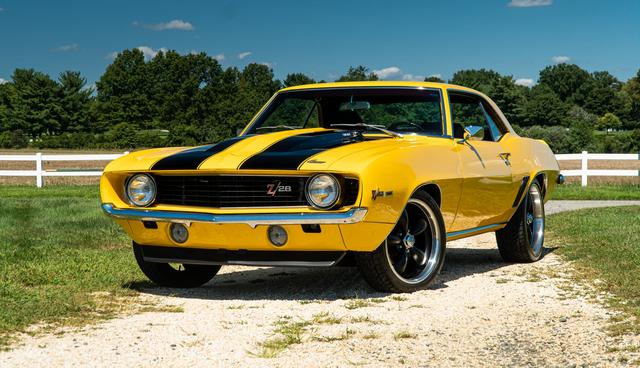 CHECK OUT THIS CAMARO IN ACTION!
This car is PERFECT for any beautiful, sunny day driving. It'll keep you looking nice and cool on the inside and out.
CHECK OUT OUR INFORMATIONAL WALK AROUND VIDEO!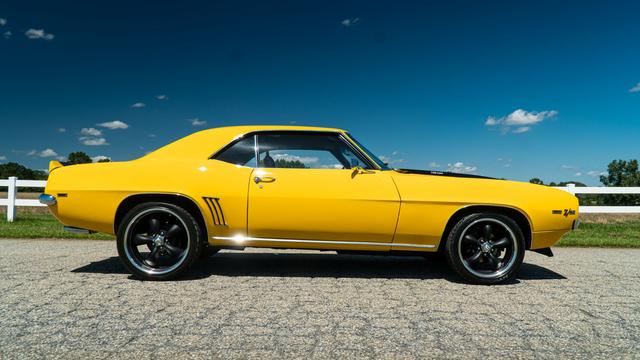 Don't stop here. There is still a lot more to be seen and read about for this 1969 Camaro Z/28 Restomod.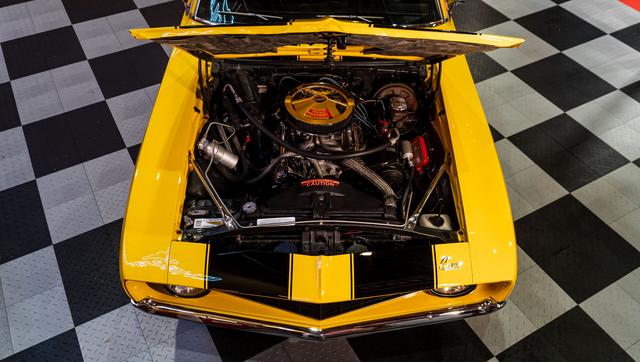 Powered by 350 Chevy Small Block Engine

This motor allows the car to effortlessly cruise along the highway or boogie whenever it needs to!

Holley High Performance Aluminum Heads

These cars came with Cast Iron Heads, which are extremely heavy compared to Aluminum Heads. By replacing them with a more lightweight part, you're able to shave off weight which in turn improves handling, acceleration, and fuel mileage.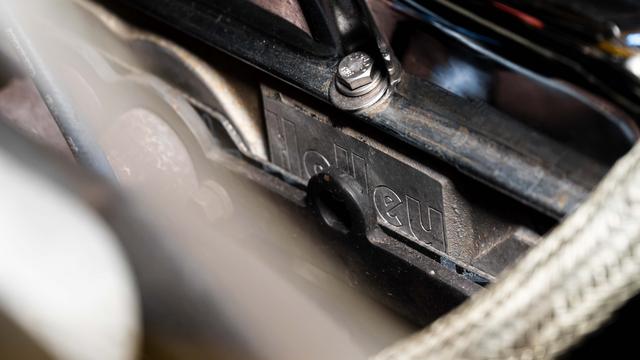 Upgraded Mild Performance Camshafts

Overall, an upgraded cam improves the car's longevity, performance, and reliability.

TH350 3-Speed Automatic Transmission

Shifts smoothly on the road and operates well when cruising.

Power Steering helps turn this car with ease

No more struggling trying to turn this car slowly or even parallel parking. It can be quite a pain shuffling the steering wheel back and forth, but with power steering that issue is no more.

Power Disc Brakes help stop this car on a dime

With power disc brakes, you'll also get a better pedal feel that will make you feel more comfortable pressing down on the brakes. Manual brakes are what these cars came with factory, and they can make the driving experience less enjoyable due to how stiff they can be when pushed down on.

Edelbrock 1405 4 Barrel Carburetor with Electric Choke

Starting this car will be easier than any same era muscle car. Instead of manually adjusting the conventional choke, electric chokes adjusts it for you as the motor warms up. This leaves less room for error and more time enjoying driving.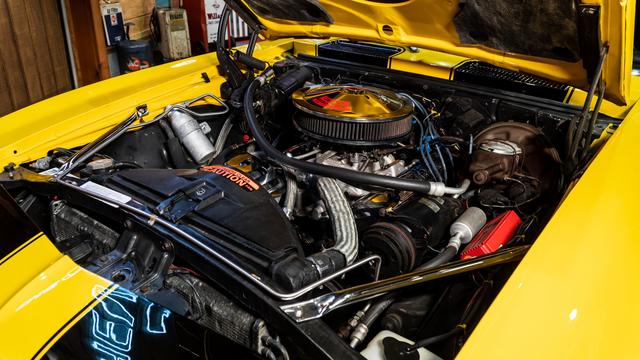 MSD 6A Ignition System

Provides easy starts, a clean, smooth idle, and quick throttle response by optimizing your engine's efficiency.

High Performance Full Length Exhaust Headers
RARE Original Factory Working Air Conditioning System

From the factory, these cars with original AC System were equipped with what is now known as unobtainable R-12 Refrigerant, BUT this car has been modernized to today's standards with R-134A Components that can be easily managed and maintained with no issues at all!
With all of that in mind, this car blows out ICE COLD AIR during the Summer Season as well as HEAT during the colder days.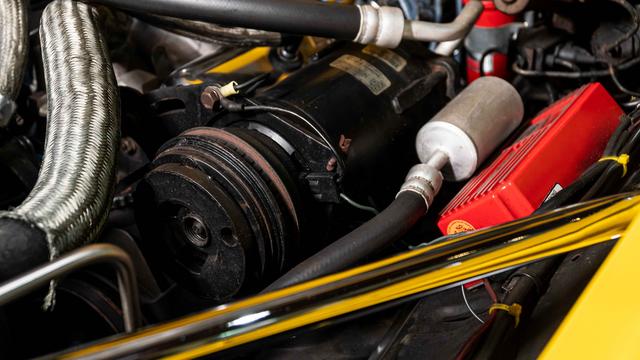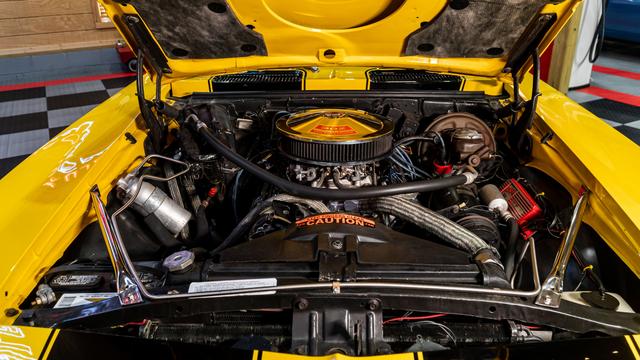 Custom Chrome Chevrolet Proform Valve Cover
Custom Chrome Chevrolet Proform Air Cleaner
Chrome Fender Braces
Chrome Alternator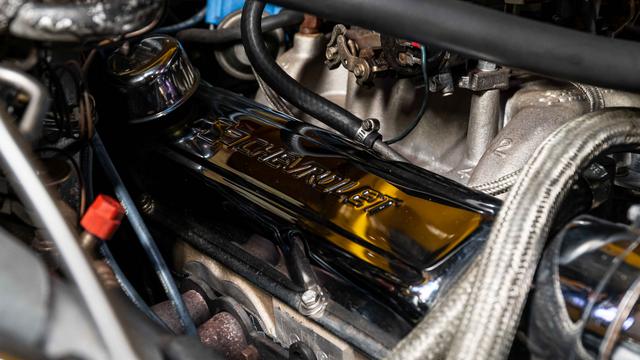 Multi-Core Radiator keeps the engine running cool on those hot sunny days
Windshield Washer Fluid Reservoir is Present

A commonly known issue with these Camaros is that the washer fluid reservoir is typically missing from the car.

Paint is Color Matched Under the Hood

Correct Hood Insulation Pad with the Correct Insulation Fasteners as well.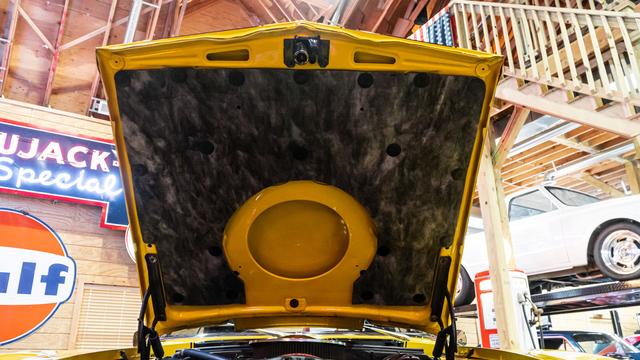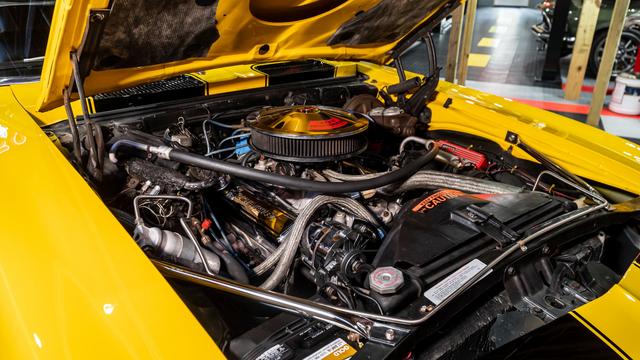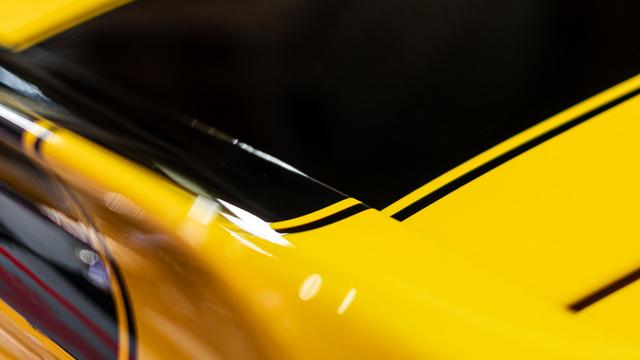 Freshly Painted and Detailed Daytona Yellow Basecoat-Clearcoat Paint with PAINTED Z/28 Rally Black Stripes underneath the CLEAR

Factory Stripes were actual decals, but the amount of effort put into restoring this car can be seen simply by running your finger across the paint and not feeling any ridges along where the stripes are.
This kind of work takes an extension amount of preparation and time, but the end result is breathtaking!
This car shines like a mirror at any angle you see it in.

This car has been upgraded with a new set of Staggered 18"/20" COYS wheels wrapped in Ultra High Performance Nitto NT555 that grips the road tight through any corner yet still is beefy enough for a comfortable smooth ride.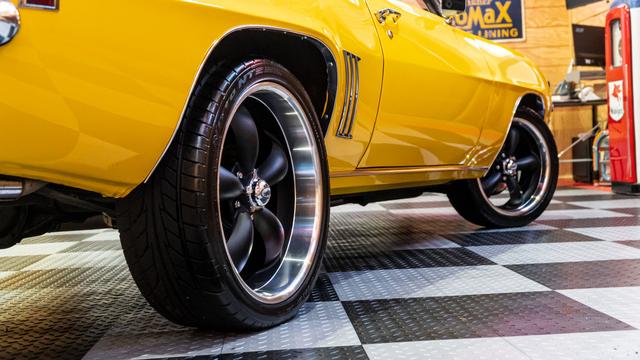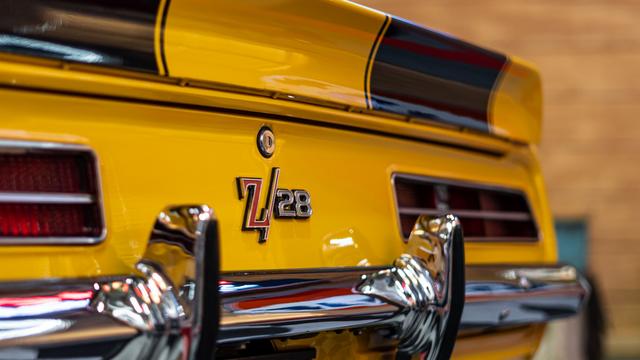 Period Correct Z/28 Badges that are laid all around the car
RARE Factory Z/28 Deluxe Chrome Bumper Guards
D80 Front and Rear Spoiler Package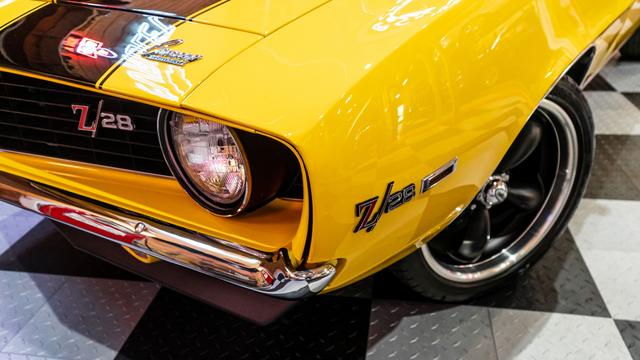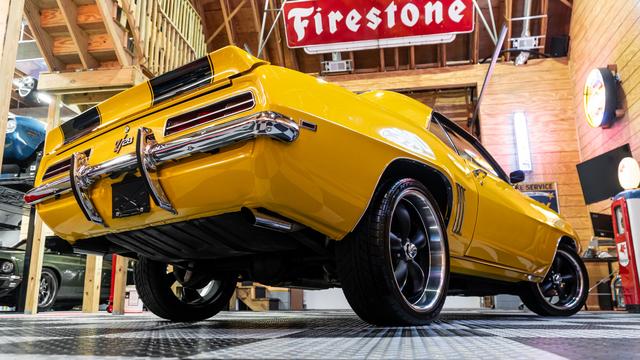 All New Weatherstrip Seals from Front to Back

Keeps any sort of weathering out from the inside of the car to protect its pristine condition.

Amazing Body Fitment throughout the car

Door can easily be opened or closed with no rubbing issues or struggle

All Glass in Excellent Shape so you can see anything while driving crystal clear!
Polished Rocker Panel Moldings and Wheel Well Moldings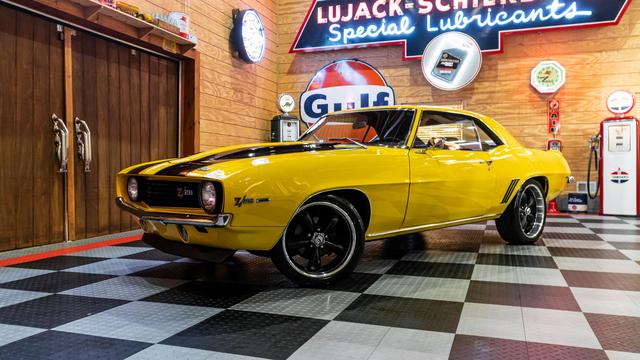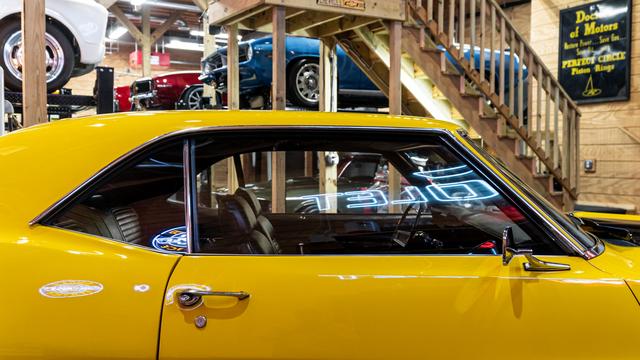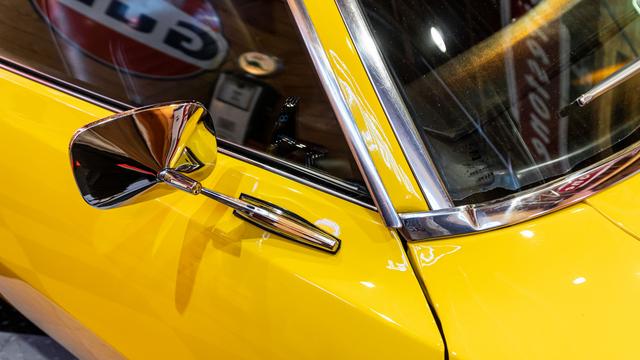 2" Factory Style Cowl Induction Hood
Polished Stainless Steel Dual Exhaust Tips
Dual Chrome Mirrors
Power Antenna

Plays music through AM/FM well, but this car also has the option to be connected via AUX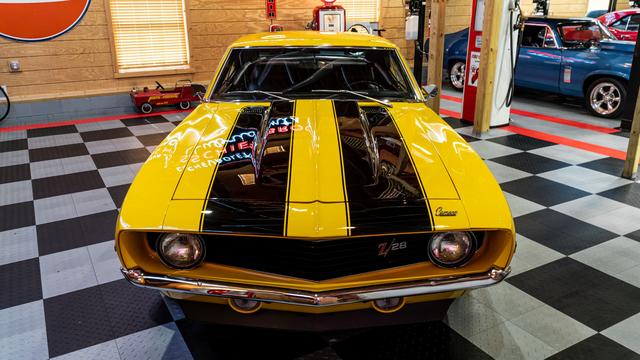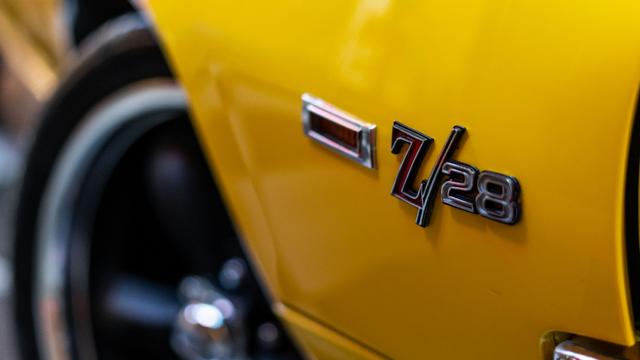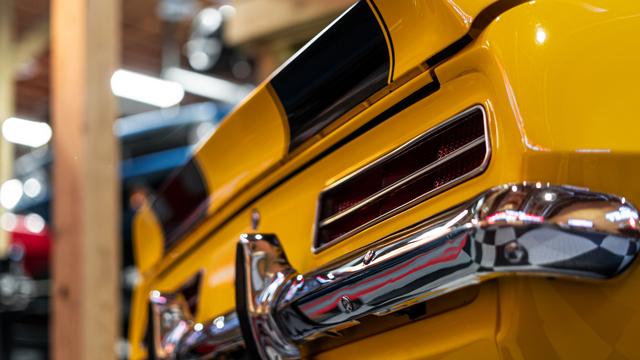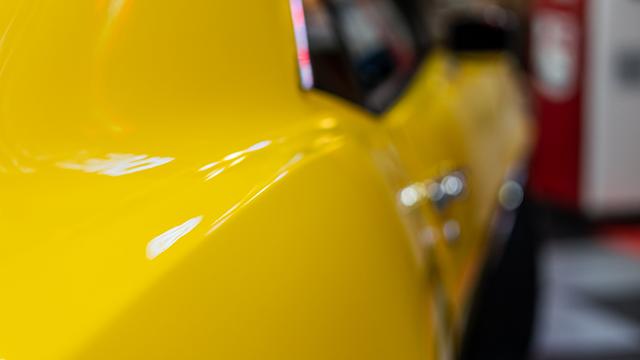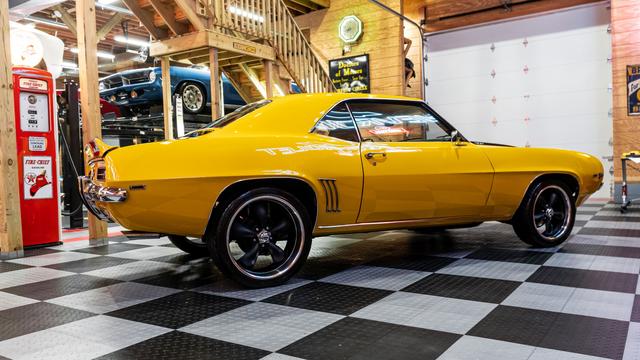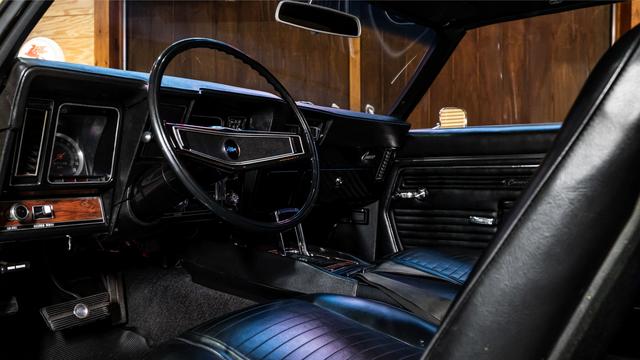 Fully Detailed Standard Black Interior that is Extremely Mint and has the Like-New Factory Appeal!

Genuinely looks as if it came straight from the showroom floor

All Seats have been Professionally Refurbished

Cushions have a good amount of padding and all stitching are properly kept

Front Black Vinyl Seats, Rear Seats, AND Door Panels all in Like New Condition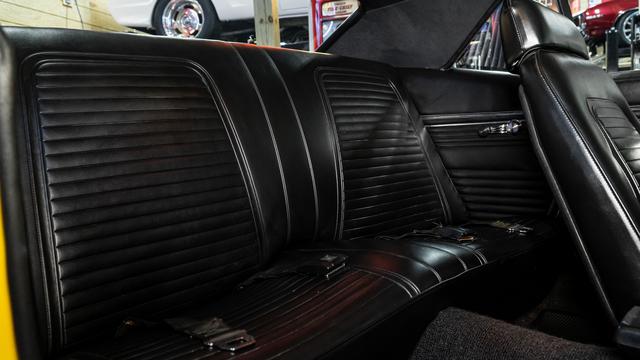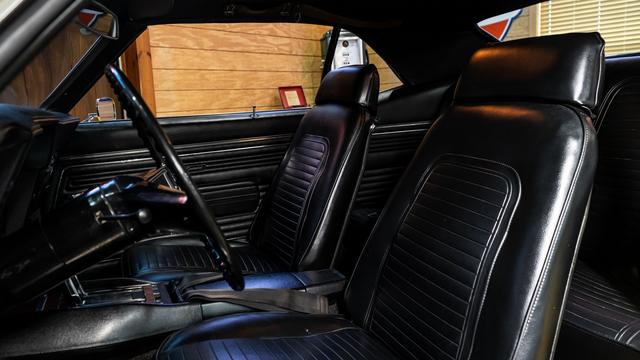 Factory-Optioned Door Buzzer still works when doors are open and keys are still in the ignition!
Windows roll up and down with ease
Headliner is in excellent condition!

A good indicator of an old and worn out car is a saggy, droopy headliner. This isn't the case for this Camaro
Even the Dome Light properly works when the door is opened or closed, or even when the headlight switch is clicked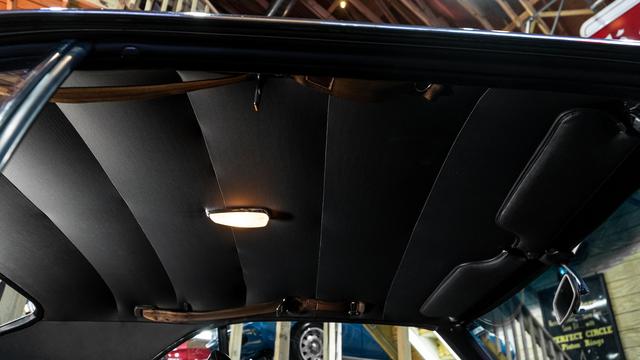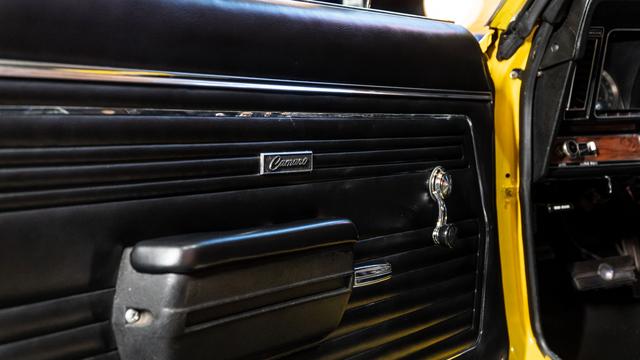 Factory-Style Z/28 Steering Wheel
Factory Center Console with Horseshoe Shifter
Factory Z/28 Floor Mats
RARE Factory GM Seatbelts Front and Rear!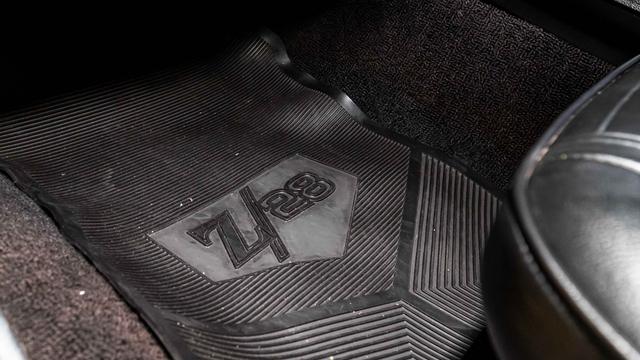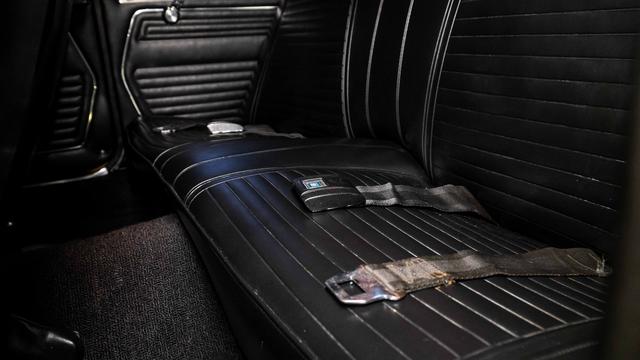 Factory-Style Radio that WORKS with modern standards

Listen to the radio stations on AM/FM, Cassettes, or play music from your phone on the AUX cable
Upgraded Speakers Front and Rear

Trunk is in Excellent Shape with Period Correct Positraction Warning and Jacking Instruction Stickers!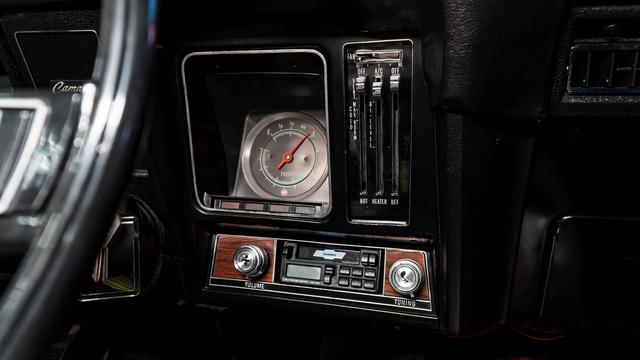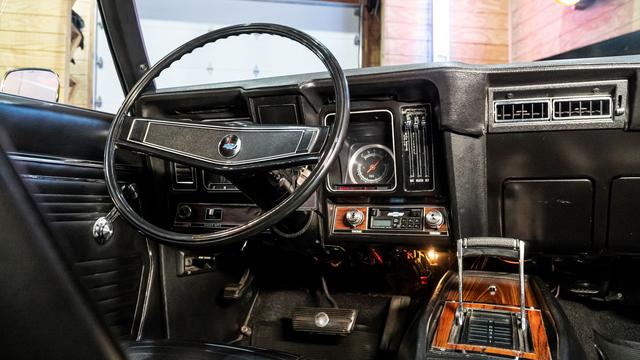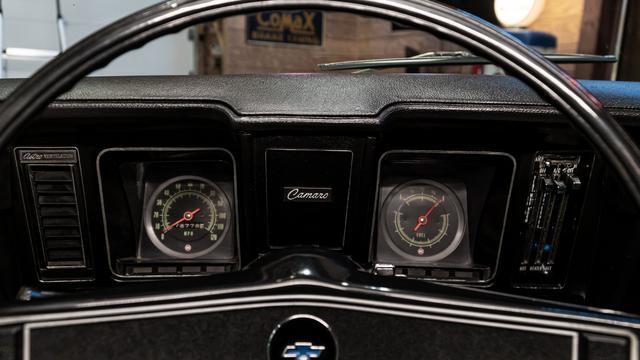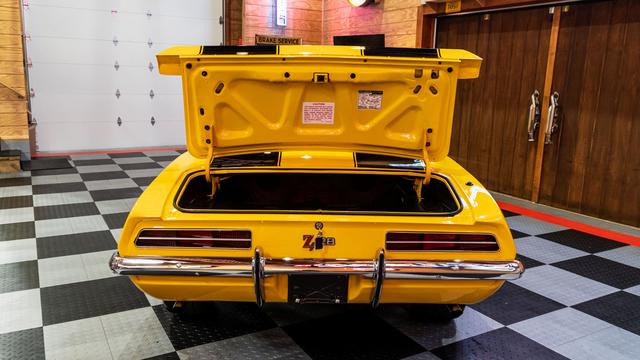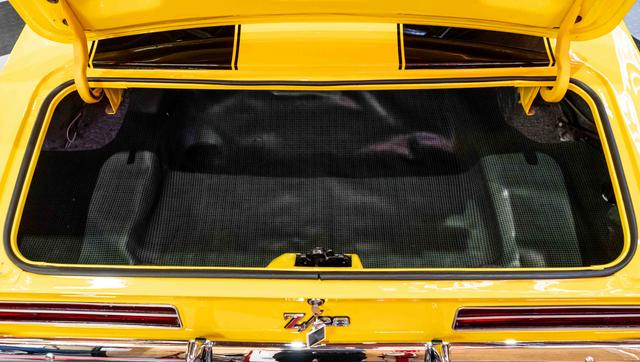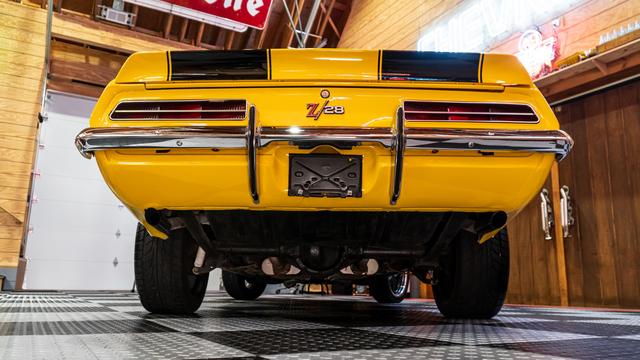 Flowmaster 2.5" Dual Exhaust System that allows you to hear how that 350 Small Block sounds wherever and whenever!
Full Length Headers
Adjustable Rear Air Shocks

Helps keep the car maintain the perfect ride height for either that low look and still keep the ride comfortable

GM's 10 Bolt Rear Posi

This Limited-Slip Rear End is essential for any Camaro. This transfers the power and torque from the motor to be properly put to the ground using BOTH wheels. Sometimes these cars come with Open-Differentials, but the way they're designed is to keep only one wheel spinning, especially if you want to do a smokey burnout.
The 10 Bolt Rear Posi is PERFECT for any enthusiast that wants to either do awesome burnouts or high performance driving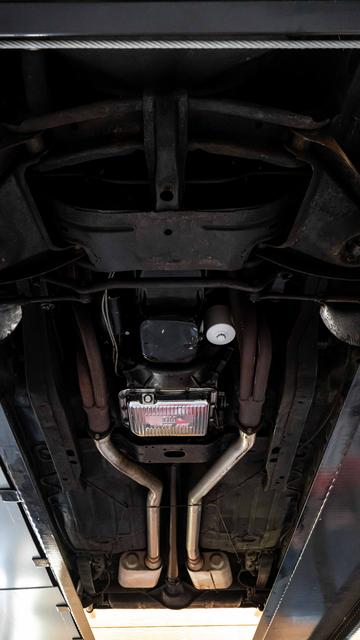 Front Disc Brake Conversion that allows this car to stop on a dime!

Makes this car brake much more efficiently when compared to the conventional drum brakes that came with these cars from factory

New Upper and Lower Ball Joints
Mono Leaf Springs

Multi-Leaf Springs were a lot more stiffer when driving, and when compared to Mono Leaf Springs, this car will easily glide over any bumps in the road

Red Polyurethane Sway Bar End Links

Improves handling drastically and gives the driver a better feel of whats going on with the wheels

New Idler and Pitman Arm
New Coil Springs and Front Shocks
New Mechanical Fuel Pump
Driveshaft has a New Solid Universal Joint that gives this car that high performance feel straight to the rear tires!
Solid Floors with No Visible Patches
Working Parking Brakes
K&N High Performance Oil Filter
Custom Chrome Transmission Pan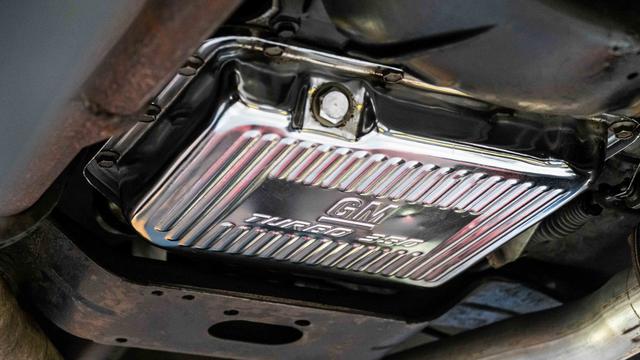 Overall, this 1969 Camaro Z/28 Tribute Car can be presented as such a stunning car at first glance. Like stated before, the previous owner of this car was very meticulous about how well kept this Camaro should be, and it should not be glossed over. Sometimes people go about restoration in a haphazardly type of way in order to get the car running, but that is not what this car went through at all. Everything from the paint condition, to the cushions of the seats, and even to the sticker placement in the trunk shows how much thought and care this car had. Show-stopping looks combined with comfortability and modern driving luxuries is what this Camaro is all about!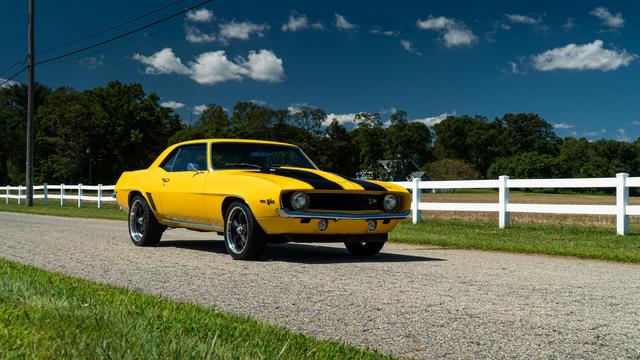 Although this car looks absolutely stunning, please understand that this is still a 50 year old car with imperfections as it wasn't totally nut/bolt frame-off restored. As with all classic cars, it will need odds and ends down the road as you begin to drive it more often but still nonetheless an iconic and one of the most sought-after classic cars that you will be proud to own and very happy to drive in!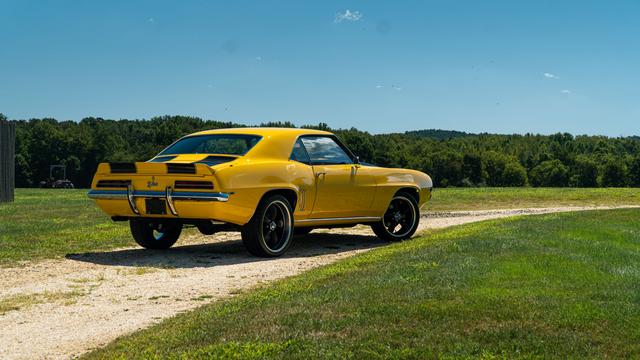 Related Listings
Sold

$50,200

Sold

$36,100

Sold

$54,000

Sold

$57,350

Sold

$36,000

Sold

$40,800