1969 Chevrolet Camaro SS LS1 Pro-Touring Restomod Coupe
NEW ARRIVAL!
No Reserve Classics is proud to present this Pro-Touring 1969 Camaro that will be coming up for sale soon! Below is a list of the basic features that this car is equipped with:
Upgraded 5.7L LS1 with Custom Cam

Tremec T56 6-Speed Manual Transmission w/ Hydraulic Clutch

Power Steering

4-Wheel Power Disc Brakes

Ice Cold Air Conditioning

Completely Custom Gauge Cluster

All New Electrical Wiring and Fuse Panel

Deluxe Houndstooth Interior with All New Interior Components

Touchscreen Radio with Navigation and Bluetooth Phone/Audio

Custom Lowered Suspension
Restoration:

Front Subframe Restored

Left Front Bulk Corner Replaced

Front Bulk Head Patched, Repaired and Reconditioned

Complete Under Body Coated

Front Quarter Panels Repaired/Reconditioned

This vehicle has been sorted from front to back, top to bottom and everywhere in-between!!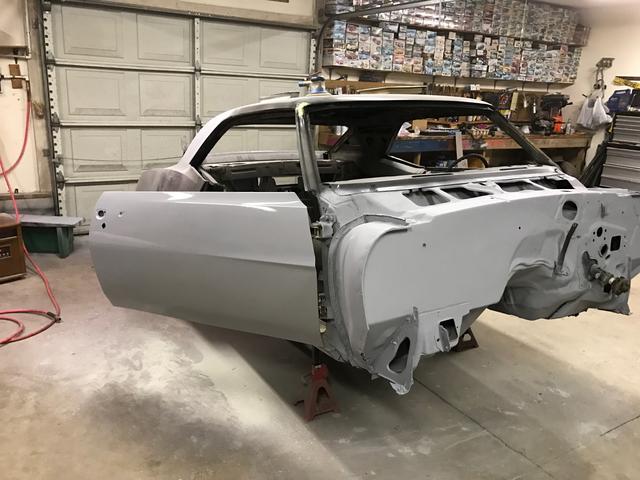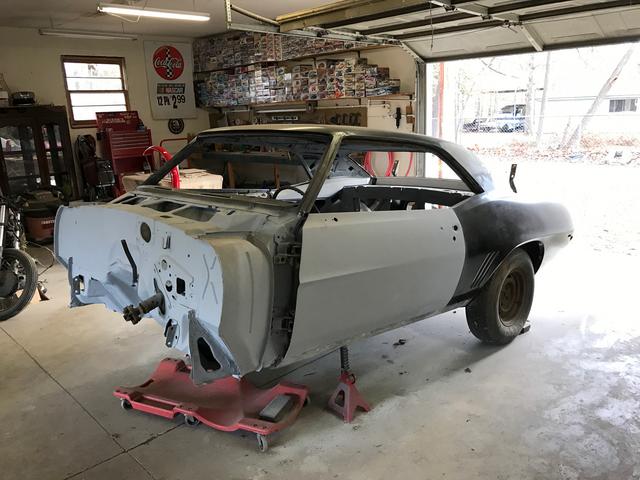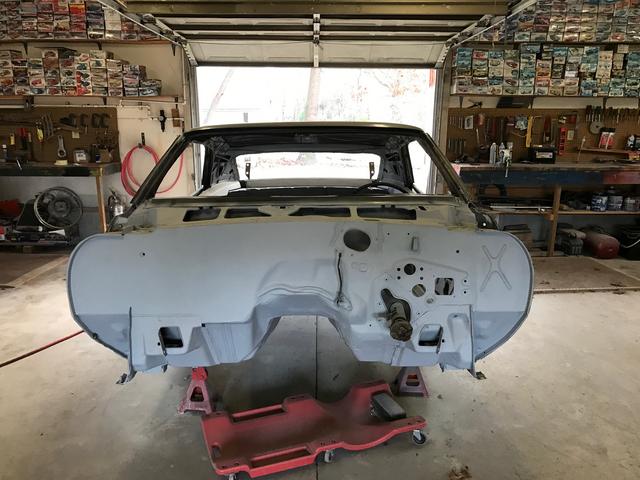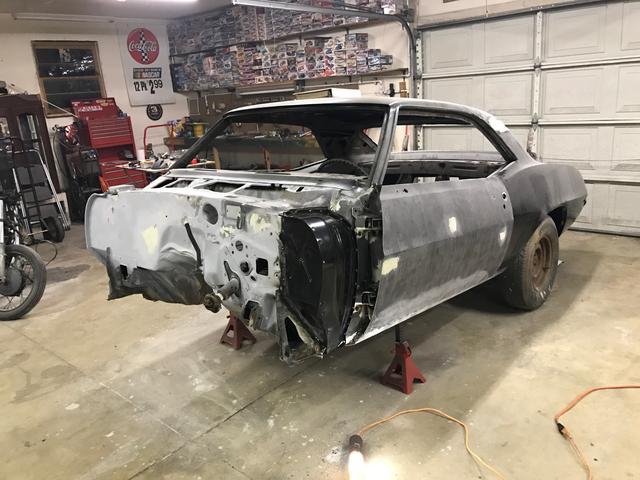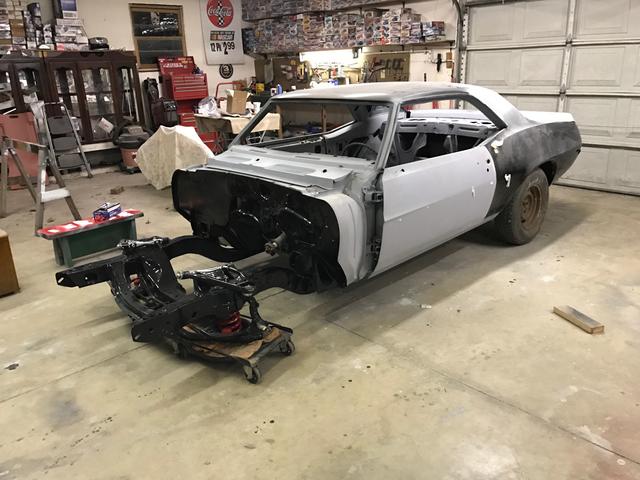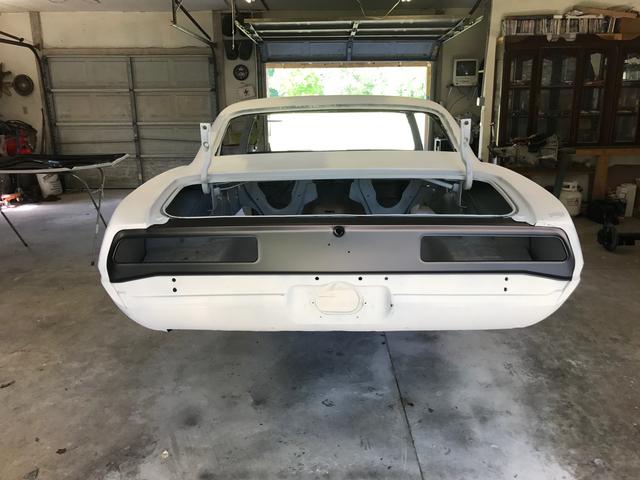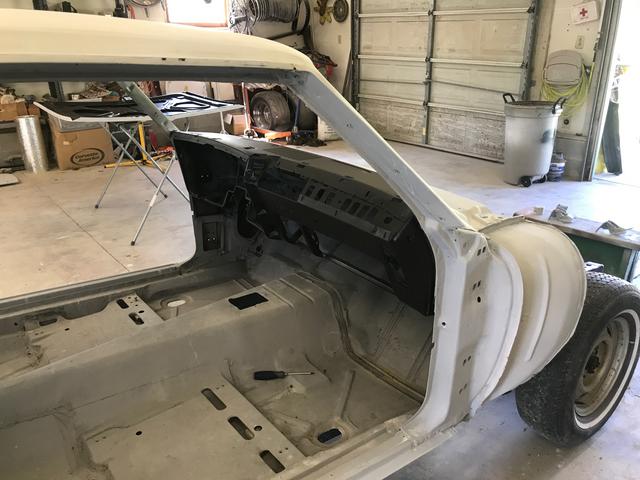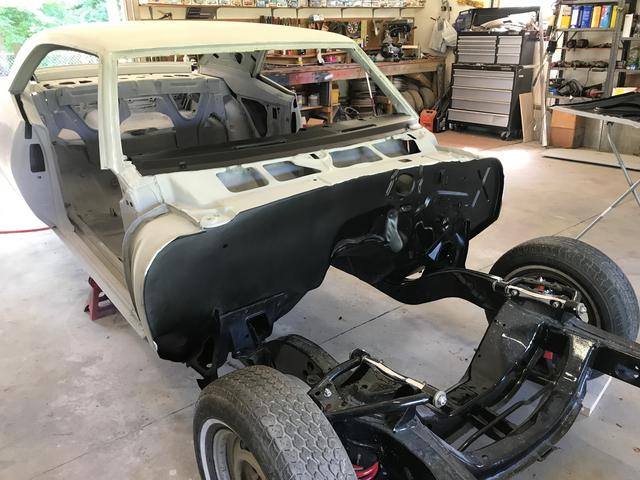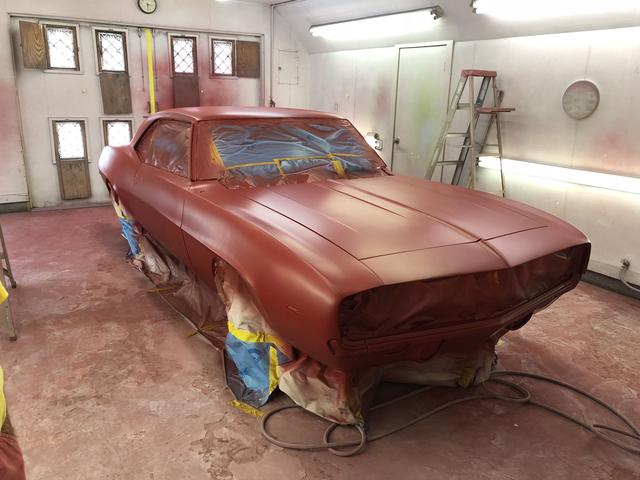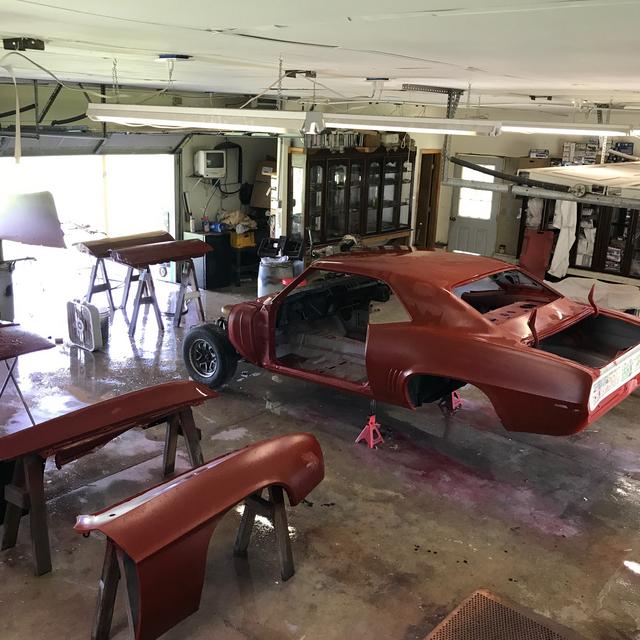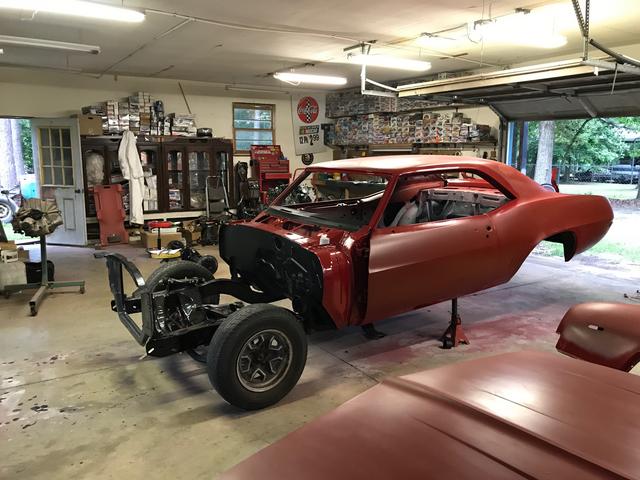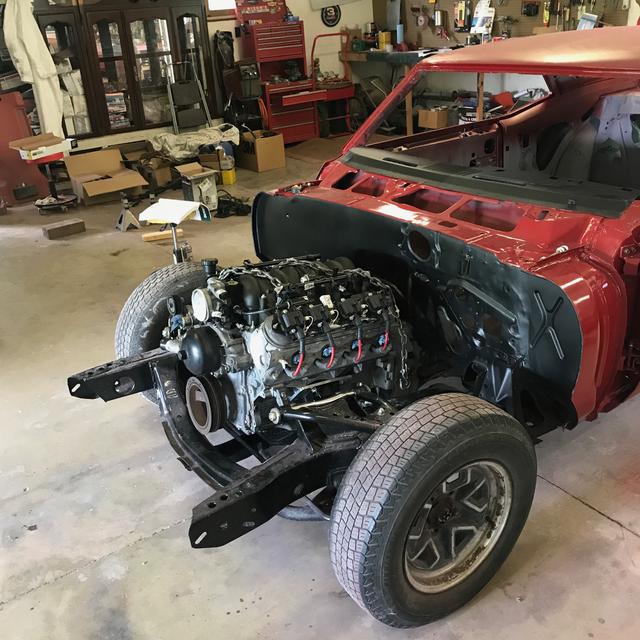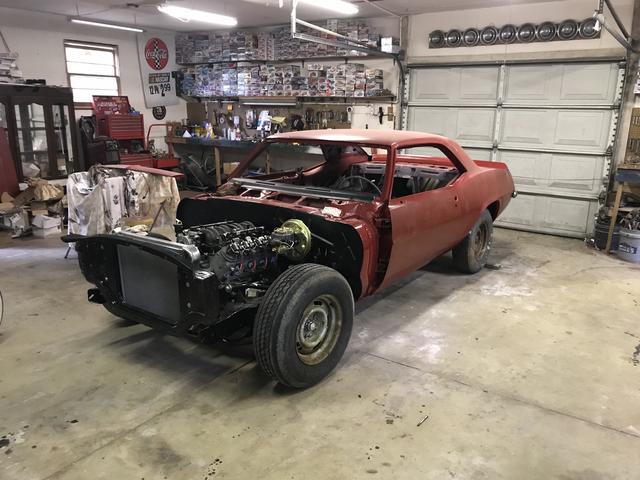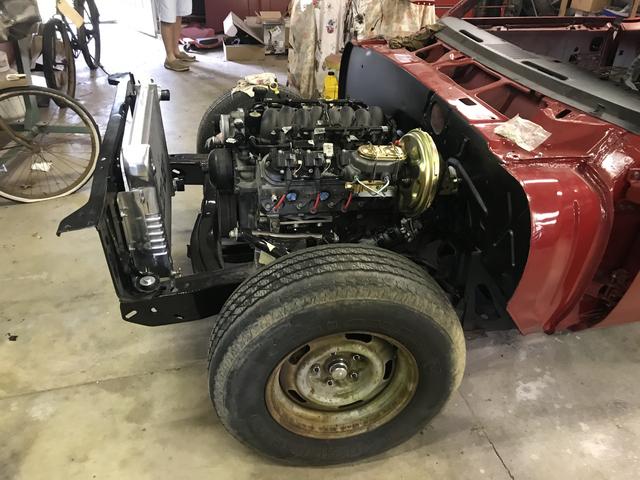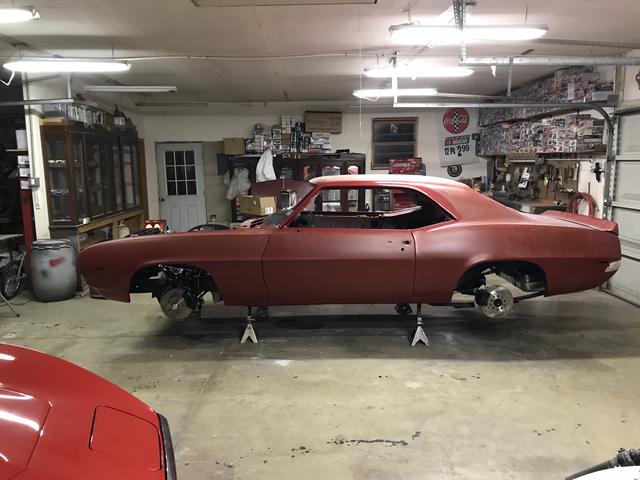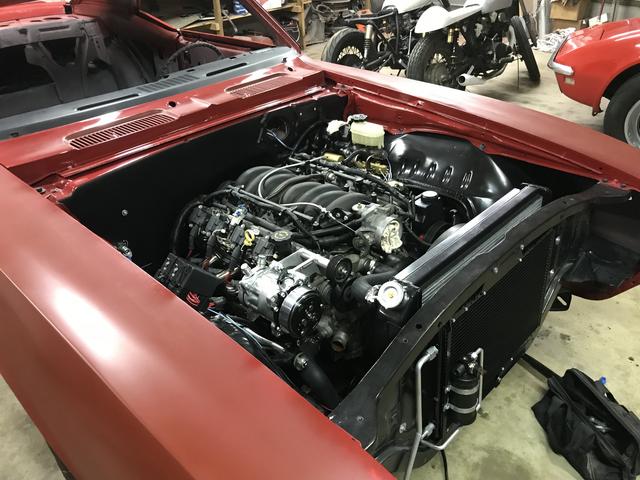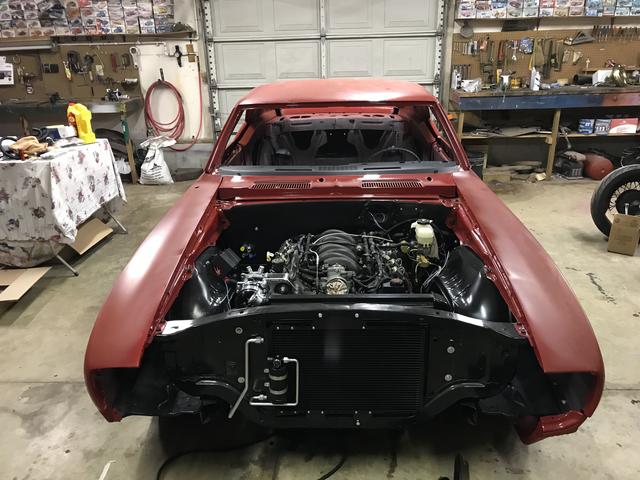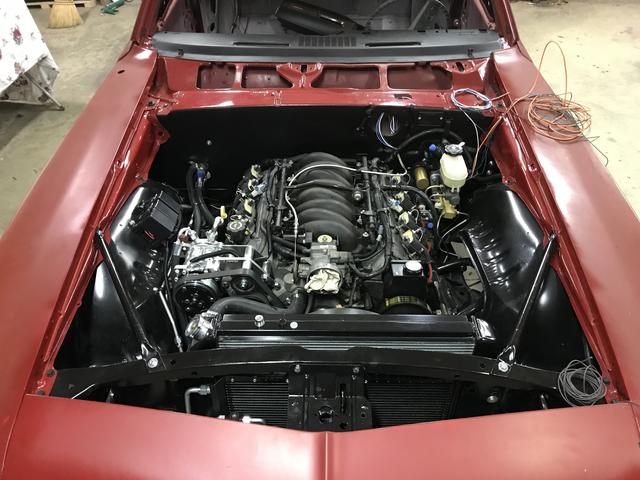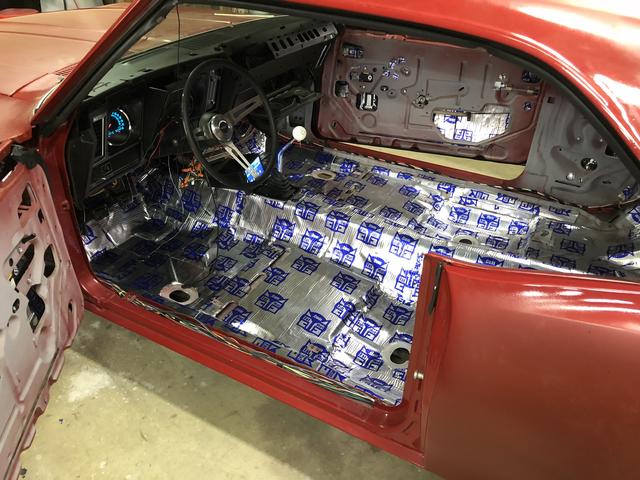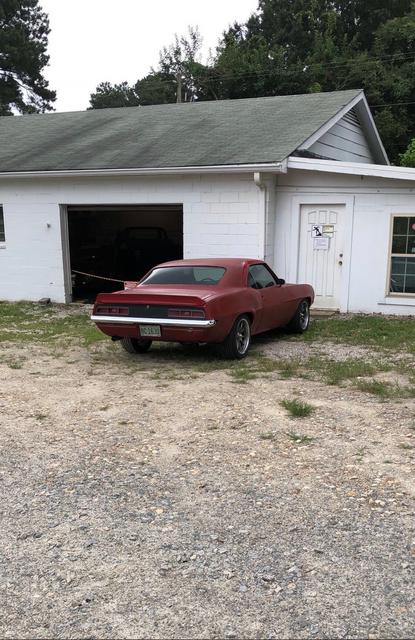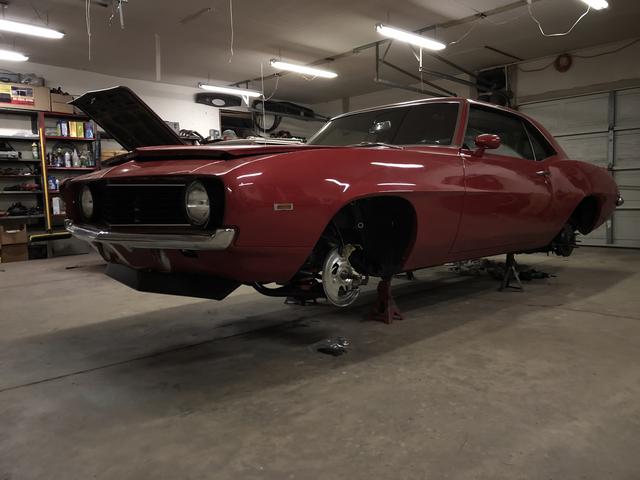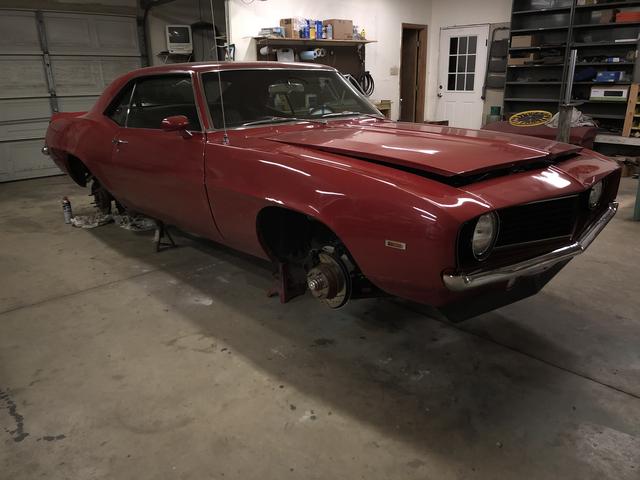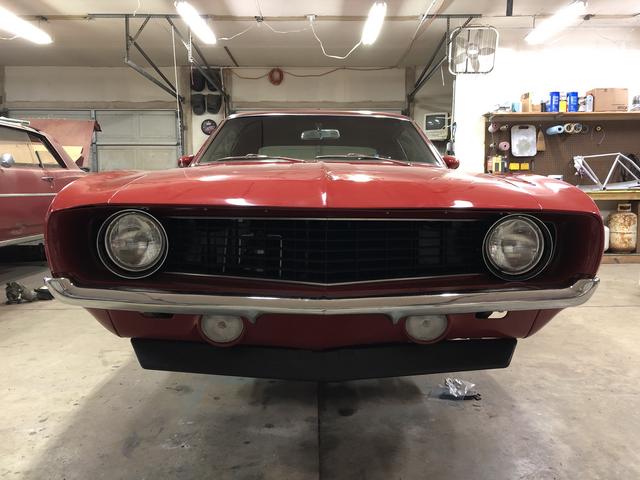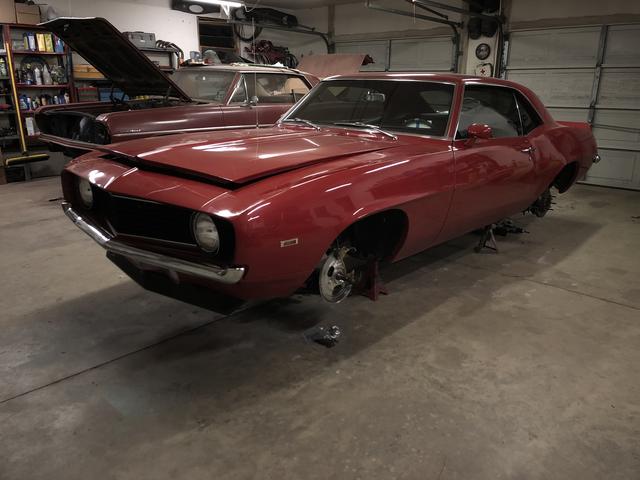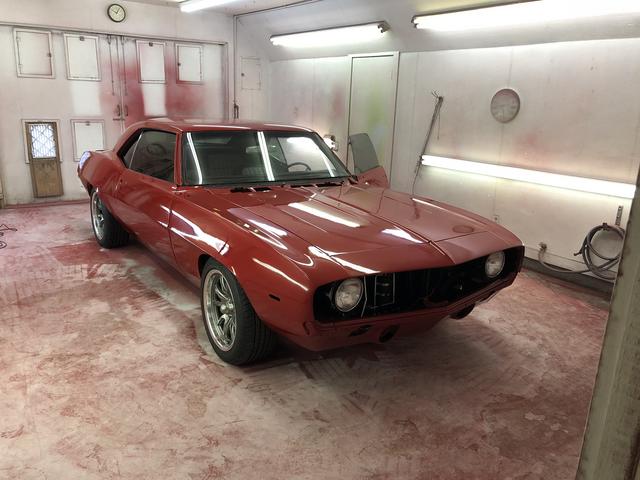 High Performance LS1 Engine:

High Performance Upgraded Camshaft Design/Specifications

Overall this engine is set lower in the chassis to improve center of gravity

Large weight reduction in the Aluminum LS1 versus the older cast iron engines

Less weight, increases overall vehicle performance, and has an impressively large improvement on how this Camaro now drives!!

Lokar Adjustable Throttle Cable

Instant connection between the driver's foot and the engine

Braided Stainless Steel Sheathing

No floppy throttle pedal that has you guessing and decreases throttle response times!

NEW Black Holley Custom LS1 Valve Covers

These covers hide the unsightly factory Coil Over Plug LS1 Design with the ignition coils and wires strewn all over the engine into a sleek,  clean, show car engine!

The modern Coil Over Plug design allows for increased performance, additional tuning and easy maintenance!

No more messing with sloppy, poor performing distributors, or points systems of the 1960's!!

NEW Billet Aluminum Oil Fill Cap

Kwik Performance LSx Air Conditioning Compressor Bracket

Allows for a perfect mounting of the Vintage Air Compressor with a show quality design!

Stainless Steel Long Tube Headers

Long tube headers allow for a greater performance and a more equalized performance from the engine, while enhancing the amazing thunderous roar from this small block!

Solid Motor Mounts

These engine mounts provide a lower installation height of this LS1, giving a better center of gravity, and a solid mounting for the engine!

Billet Engine Mounting Plates

Holley Short Sump Oil Pan

This oil pan allows for additional ground clearance while yet making sure there is oil always available at the pick up to prevent oil starvation and engine failure!

Spark Plug Boot Protectors

Protects and insulates the spark plug wires from hot exhaust manifolds!

Modern Power Steering

Modern Serpentine Accessory Belt System

ALL NEW Power Steering Hoses
Tremec T56 6 Speed Manual Transmission:

This LS1 is mated to a modern day Tremec T56 6-Speed Gearbox

Such a night and day difference between the clunky 3/4 speeds of the 1960's and the crisp, clean, and positive response of the modern day gearbox!

The additional gears help in making this Camaro not only a serious performer, but also getting great fuel mileage while cruising!

Hydraulically Operated Clutch

Makes shifting through this 6-Speed and absolute breeze!!!

Increased reliability, easy maintenance, and great clutch modulation!!
Engine Bay:

Complete American Autowire Wiring Harness

To help mate this modern LS1 to the 1969 Camaro is an upgraded engine wiring harness to take advantage of not only the newer drivetrain, but also the greatly improved reliability of the modern wiring in today's vehicles!

This wiring system replaces all of the old, questionable and unreliable wiring of the 1960s with modern day reliability!!

NEW Under Cover Innovations front engine bay filler panel

Increases performance by forcing air flow through the radiator to reduce engine temperatures while giving the engine bay that clean, sleek show car appearance!

Over-Sized High Performance Aluminum Radiator

Custom Painted Black

Blacked Out Modern Midnight Series Appeal!

NEW Custom Black Aluminum Coolant Over-Flow Catch Can

NEW Billet Specialties Radiator Cap

Vintage Air Air Conditioning and Heating System

One of the largest improvements since the yesteryear's cars has been the improvement in the heating and air conditioning systems.

This Vintage Air System is using the best of today's technology and brings it into this Camaro!

The Vintage Air system has a very clean installation for a show quality finish and without the unsightly heater boxes of the 1960's!

The system in this car has no problems creating ice cubes on the hottest days, providing exceptional heat during the cold winter months, allow this Camaro to be a truly year-round vehicle!

Optima Yellow Top with 0 Gauge Wiring

Battery Relocated to the Trunk Area

Relocating the battery to the trunk on this car has improved its overall weight distribution, increasing its handling performance, while at the same time increasing the battery's service by eliminating the constant heat soak!!

NEW March Performance A/C Clutch Pulley Cover

NEW Black Billet Power Steering Cap

Tilton 75 Series Brake Master Cylinder

Detroit Speed Tilton Clutch Master Cylinder

Tilton is one of the world's leaders when it comes to performance components and reliability, which is why this system was chosen for the brake and clutch hydraulics!!

Power Steering Box made by the well known manufacturer - Power Steering Gear

The upgraded steering box greatly reduces the amount of sloppy free-play which plagued all of the old muscle cars and left you guessing which way the car was going to turn!

Thermostatically Controlled Electric Cooling Fan

The cooling fan is controlled electronically, which provides greater reliability, yet, is electrically powered, which no longer robs your engine of horsepower!!
Garnet Red Base-Coat, Clear-Coat Body Color that Shines Like GLASS!!

Fully Wet Sanded, Buffed, Polished and Detailed!

Polished Stainless Steel Bright Trim Accents

Polished Wiper Arms

NEW Custom Smoked LED Headlights

One of the things that most of these cars lack is visibility at night. We just upgraded this car with a super high visibility and high power modern LED bulb and ballast kit!

The great things about these are not only are they super bright but they last a lifetime, require less power to function, and don't get nearly as hot as a standard halogen or sealed beam housing which is what a '69 Camaro came with from the factory.

Not only were the headlight bulbs upgraded, but the ENTIRE HOUSINGS were fully replaced with brand new reflective housings  lit by high power LED's for that modern Pro-Touring look!

LED Headlights are great! But what about those parking lights that sit below the bumper? We didn't stop there...

We removed those ugly, dim amber bulbs from the park/turn signal housings and put in custom White/Amber Switchback technology LED bulbs!

A switchback LED bulb is a custom type of light bulb that operates as one color under steady voltage and changes color under pulsating voltage.

When you turn the headlights on this car, you will now have what appears to be fog lights that actually match the same color as the headlights but beneath the bumper! However, hit the turn signal and it flashes amber so you can eliminate the need for a separate housing and still remain street legal.

We see a lot of people change out light bulbs on their daily drivers to white LED's but the problem is in most states you can't have flashing white lights so that's where a switchback style LED works best!!!

NEW Billet Smoked Taillight Assemblies

NEW Upper Windshield Reveal Molding

NEW Stainless Steel Exhaust Tips with NEW Clamps

NEW Weather Stripping Seals

Dual Side Rear View Mirrors

With most of these single mirrored vehicles, reversing can be some what challenging with lack of visibility, with a dual mirror setup, it makes reversing and seeing what is around your Camaro a lot easier!

Aggressive Stance/Appearance

Lowered Suspension

Overall a very sleek, clean, yet aggressive appearance - shows this car means business whether it is cruising down the road, or just looking fast sitting still!

"Race" Style Lug nut Studs

Makes wheel changes quicker and easier, less chance of damaging the threads!

D80 Spoiler Package

Completes the highly desirable aggressive appearance these Camaro's deserve!

NEW SS Badges on the Front Grille and Rear Panel

Lightly Tinted Windows Through Out

NEW Wheels:

NEW Tires:

Soff Seal Body Bumper Kit

This kit provides the correct small little details that is so often over looked during restorations - no details were spared in this restoration!
Fully Detailed Interior

Dual Front Bucket Seats

Front and Rear Seats Restored – Deluxe Tuxedo Houndstooth

Beautifully restored seats bring back the awesome look of the 1960's seats!

NEW Factory Headrests

Morris Classic Concepts Seat Belts

These seat belt sets are pull-tested to 3,000 pounds of force to ensure their quality and compliance with the Federal Motor Vehicle Safety Standards

These seat belts exceed the 3,000 pound standard by more than 20%!!

The last thing you want to trust your life with, is a cheap, knock-off set of seat belts!

Black 80/20 Carpeting throughout

Black Bedford Headliner and Sunvisors

Custom Aftermarket Steering wheel wtih Bow Tie Emblem

OER Dash Pad
Custom Audio System:******

Alpine Subwoofer

Alpine MRV-M500 Amplifier

JBL GT7 Series Interior Speakers

This sound system allows for modern day conveniences, safety and keeps the sound crisp and clear for every note!
Additional Features:

NEW Door Lock Rings

NEW Windless Door Seals

NEW Door Jamb Seals

NEW Rear Package Tray Corner Trims

Vintage Air Air Conditioning and Heating System

One of the largest improvements since the yesteryear's cars has been the improvement in the heating and air conditioning systems.

This Vintage Air System is using the best of today's technology and brings it into this Camaro!

The Vintage Air system has a very clean installation for a show quality finish and without the unsightly heater boxes of the 1960's!

The system in this car has no problems creating ice cubes on the hottest days, providing exceptional heat during the cold winter months, allow this Camaro to be a truly year-round vehicle!

NEW Center Console Assembly With Double DIN Radio

With 6 Speed Emblem

Hurst Shifter Lever

NU-Relics Power Windows

No more having to hand wind these crank windows while driving!

NVU (New Vintage USA) – Phoenix Speedometer Gauges

High-tech mini-OLED displays give the optimal amount of information you need at a quick glance!

Repops Window Felts

Considered to be the best in the industry for quality felt kits!

Fatmat Interior Sound Deadening

Installed through the entire inside cabin and doors!

Installed to reduce rattles, road and outside noise, while insulating the vehicle, and dramatically improving the sound system!

This is exactly what you're looking for in a restored restomod!

NEW USB Cigar lighter socket

Another touch of modern convenience, suitable for charging smart phone, MP3, MP4, and other USB power digital devices!

NEW Alien Enclosures LS Design Custom Trunk Finishing Trim Panels

Reduces road noise transmitted through the trunk area

A custom show car finish to the normally unsightly trunk areas. 
Completely cleaned and detailed under chassis
Brakes:

4 Wheel Disc Brakes

Drilled and Slotted Rotors

4 Wheel Disc Brakes that bring this LS1 Restomod to stop very rapidly and with ease!

Inline Tube Rear Disc Brake Upgrade

Upgraded Parking Brake Cables

Updated/Upgraded Brake Hoses
Additional Featured Items:

Energy Suspension Transmission Mount

Hydraulic Clutch

NEW Body Bushings

Updated Chassis hardware throughout

You don't have to worry about questionable 50 year old hardware holding this chassis together!
Rear Axle:

GM 10 Bolt Rear Axle 3.55 Gears******

A tried and true rear end that has been utilized over the years in all different models and ranges from GM!
Suspension:

ALL NEW Polyurethane Suspension Bushings

Upgraded Front upper and lower Ball-Joints

Updated drag link assembly and components

Upgraded suspension components ensure there is a consistent positive feedback from the front end to the driver!

Keeps the alignment straight and true!

Front Lowering Springs

New Shocks Front and Rear

Upgraded Front and Rear Sway Bars

This upgraded suspension gives this Camaro that true Restomod, aggressive stance, while increasing the handling performance!
Exhaust:

Dual 2.5" Exhaust, with X-Pipe
Fuel System:

Russell Fuel Lines Front to Rear

External Inline Fuel Filter

Refinished Fuel Tank

Upgraded Fuel Sender Unit

Tanks Inc. GPA Series Fuel Pump

These components increase the reliability, ease of maintenance and peace of mind knowing that the fuel system has been fully sorted and ready to feed the LS1 for more power!
[tab-area5]
Related Listings
AVAILABLE

$79,995

BID NOW!

$ BID NOW $

Sold

$40,800

Sold

$42,600

Sold

$40,056

Sold

$35,100