1969 Chevrolet Camaro Z/28 X33 DZ302 Coupe
No Reserve Classics is very proud to present to you this beautiful 1969 Chevrolet Camaro Z/28. Cars of this caliber and age usually see their fair share of imperfections. But that's where this Z/28 differs from the other. This Camaro is was bought from the original owner who was a GM Factory Employee and has been maintaining this beauty meticulously. At first glance, you can immediately tell that the previous owner has taken their time and effort keeping this car properly maintained with the right components rather than glossing over even the smallest of details. There is plenty of Original New-Old-Stock parts on this Camaro. And that is exactly why this ORIGINAL 124 Car looks as if it just rolled off the showroom floor just yesterday! The best part is being able to drive around town today in a car that was built from the 60's!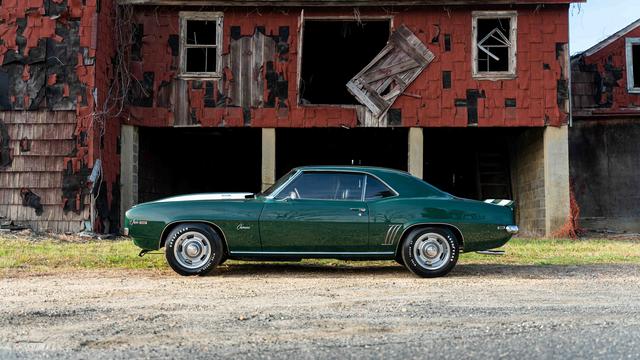 This particular 1969 Camaro is an Original X33 Highly Optioned Z/28 with the X33D80 Trim Tag. This meant that this is a TRUE Z/28 Camaro that came with all the extra goodies directly from the original factory that it was born in. Some of those options would include the amazing DZ302 Motor and the original factory optioned D80 Spoiler Package. With all that said, this car's production dates to the First Week of July denoted by the 07A Code.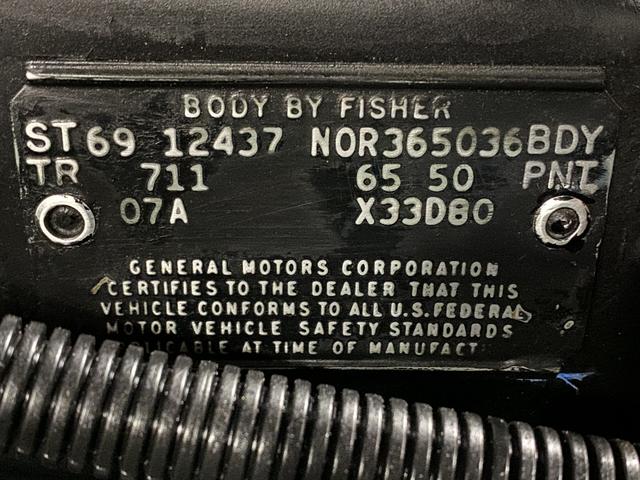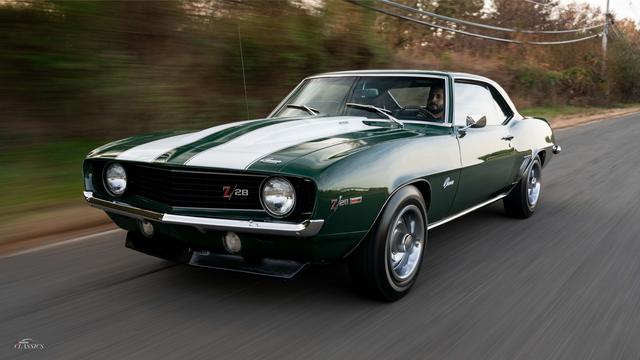 CHECK OUT OUR Z/28 VIDEO!
This car is PERFECT for any beautiful, sunny day driving. It'll keep you looking nice and cool on the inside and out.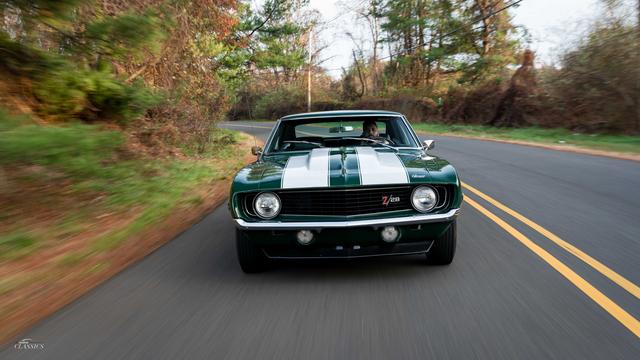 Don't stop here. There is still a lot more to be seen and read about for this 1969 Camaro Z/28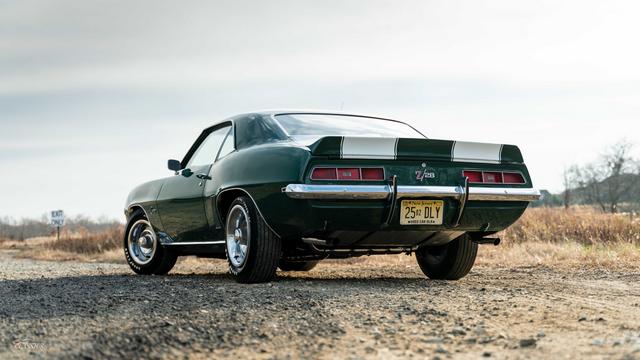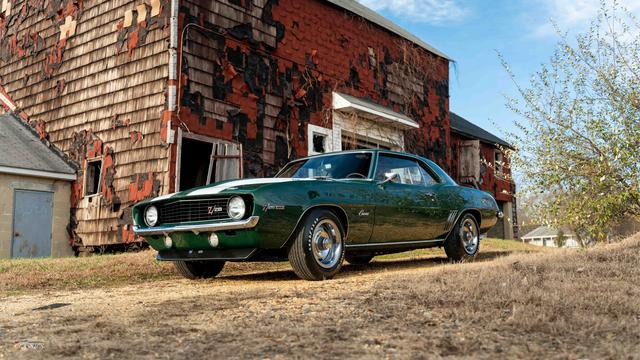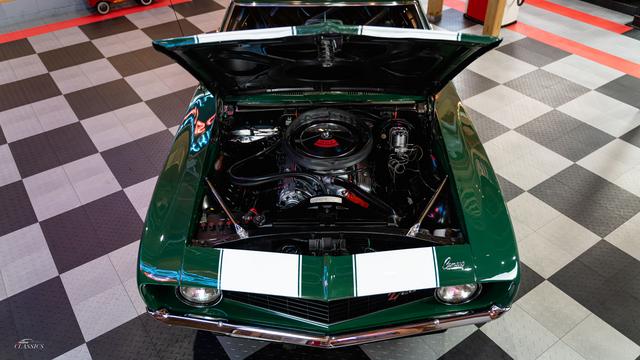 This Z/28 Camaro is Powered by the Original Z/28 DZ302 Motor that was highly desired for it's high revving motor and racing heritage!

This motor allows this car to effortless cruise along the highway or mash the throttle and squeeze the power through this rev-happy car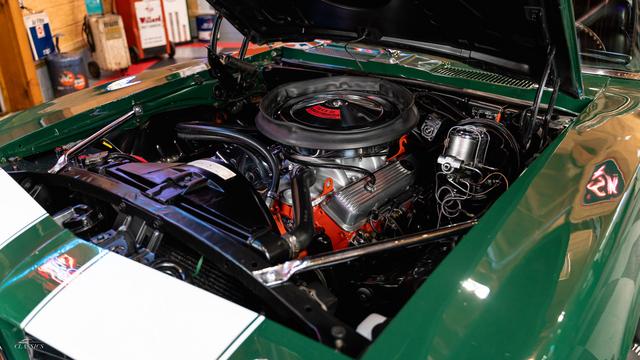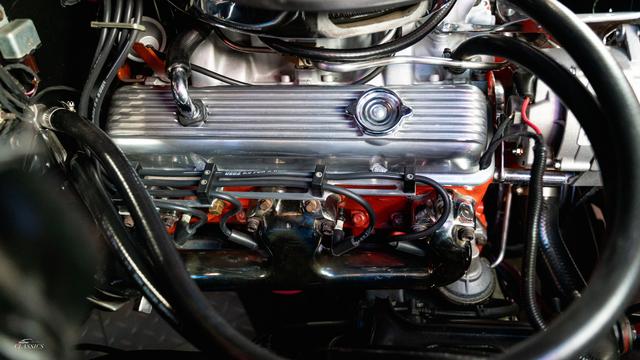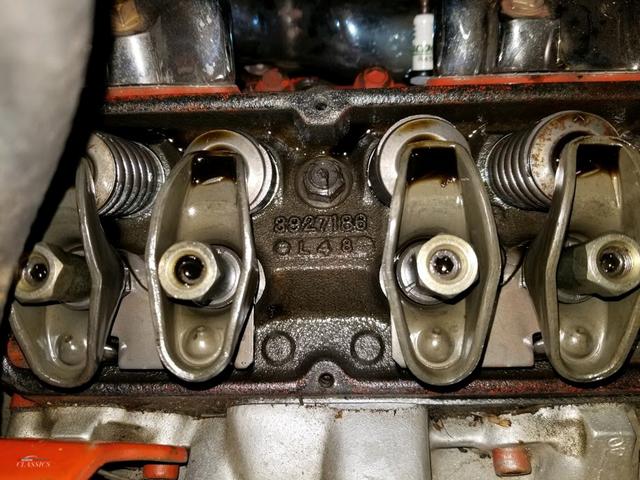 Cylinder Head Casting

Stamped 3927186

Correct DZ302 Cylinder Heads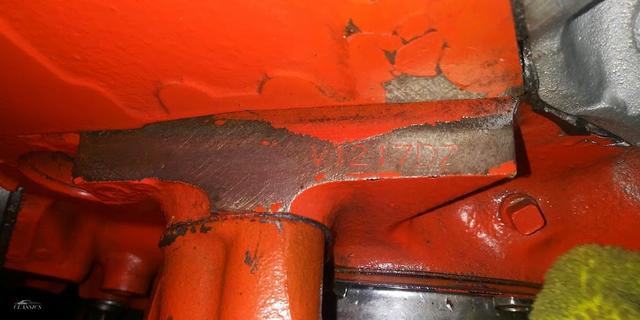 Correct 1969 Camaro Z/28 DZ302 Block Casting Code!

Produced on December 17th
RARE Original AC Delco Air Cleaner Lid

Just like this part, this whole car was built with a lot of New-Old-Stock Original parts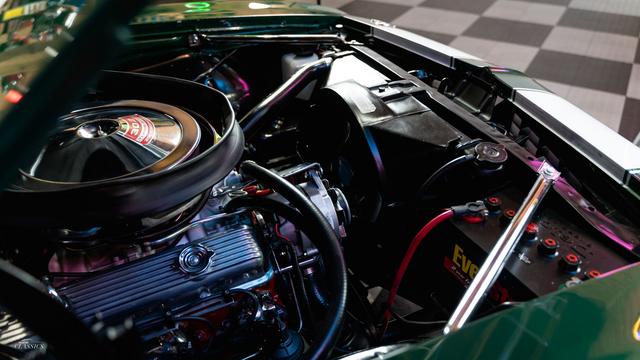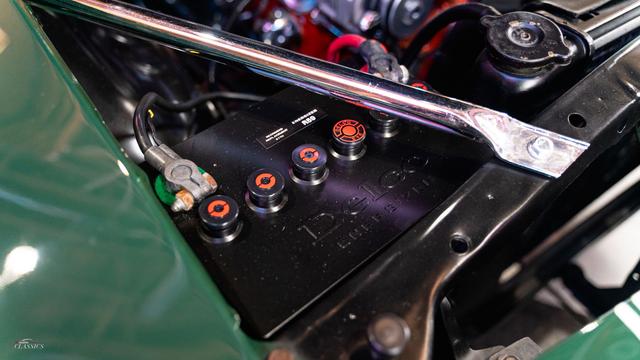 Correct Nostalgic Style Delco Battery Topper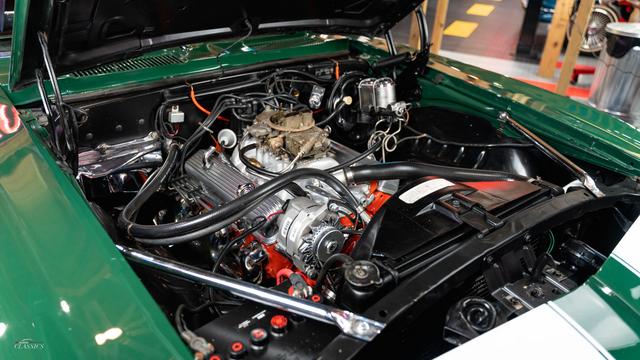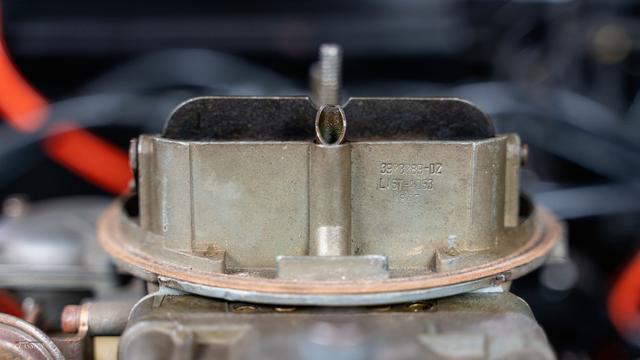 Original DZ302 Carburator

Stamped 3923289-DZ

Holley 4150 Carburator

Holley List #4053

Manufactured April 3rd of 1968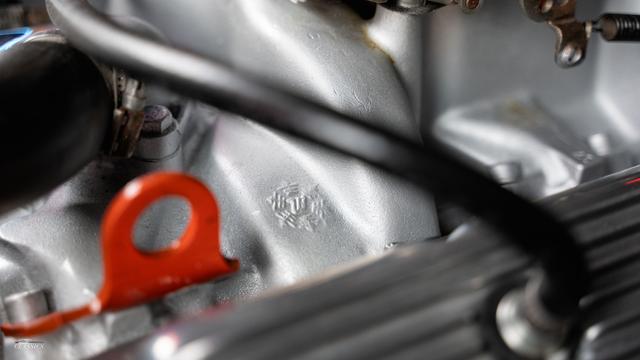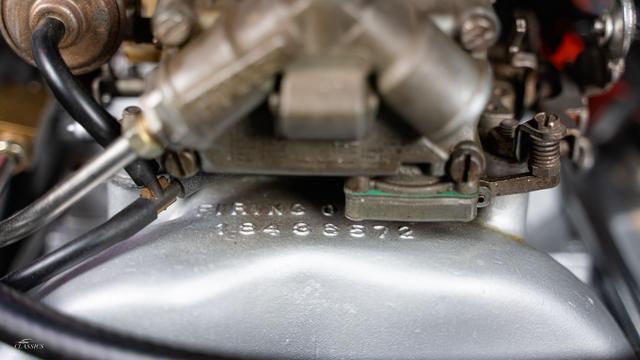 Correct Z/28 DZ302 Aluminum Winters Intake Manifold

3932472 Stamped, which is the correct part number for a DZ302 Intake Manifold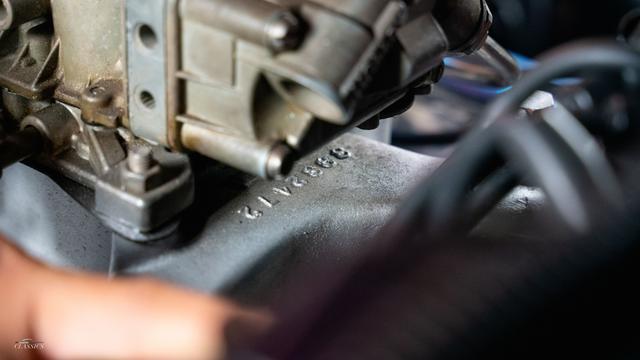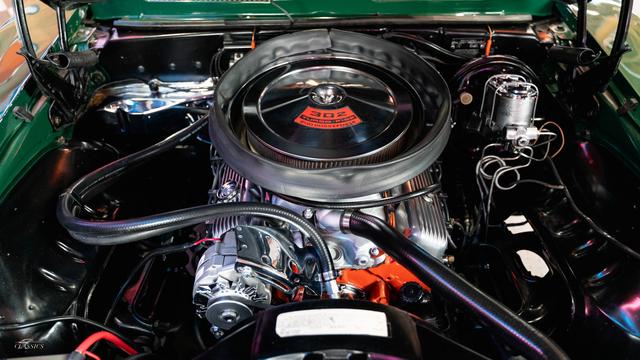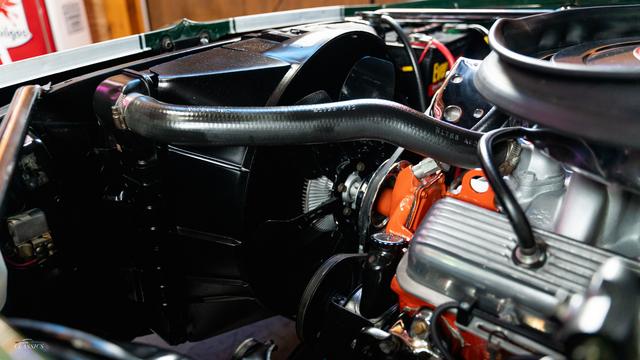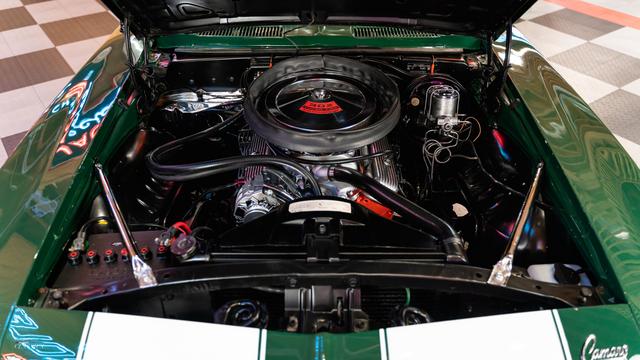 Power Steering helps turn this car with ease

No more struggling trying to turn this car slowly or even parallel parking. It can be quite a pain shuffling the steering wheel back and forth, but with power steering that issue is no more.

Power Disc Brakes help stop this car on a dime

With power disc brakes, you'll also get a better pedal feel that will make you feel more comfortable pressing down on the brakes. Manual brakes are what these cars came with factory, and they can make the driving experience less enjoyable due to how stiff they can be when pushed down on.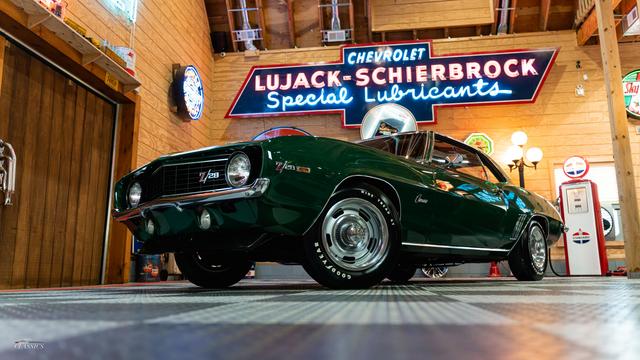 Freshly Painted and Detailed Green Basecoat-Clearcoat Paint with PAINTED Z/28 Rally White Stripes underneath the CLEAR

Factory Stripes were actual decals, but the amount of effort put into restoring this car can be seen simply by running your finger across the paint and not feeling any ridges along where the stripes are.

This kind of work takes an extension amount of preparation and time, but the end result is breathtaking!

This car shines like a mirror at any angle you see it in.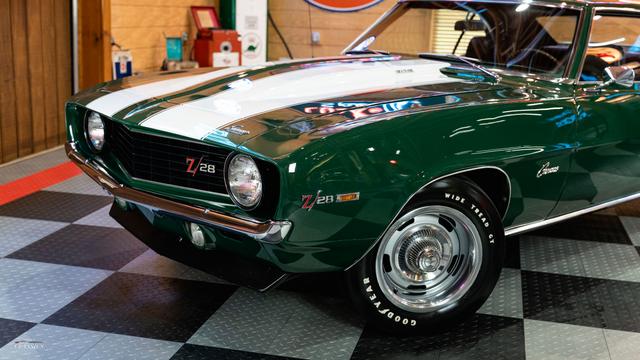 This car wears the Correct 15" Z/28 Rally Wheels wrapped in Good Year Tires

This combination gives this car that classic car stance yet still is comfortable enough to cruise around on but can also grip the road tight through any corner.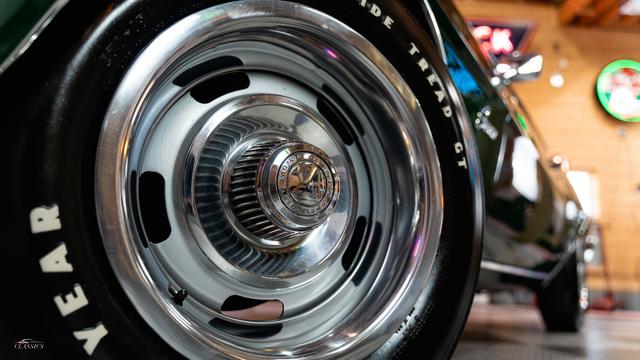 Period Correct Z/28 Badges that are laid all around the car

RARE Factory Z/28 Deluxe Chrome Bumper Guards

D80 Front and Rear Spoiler Package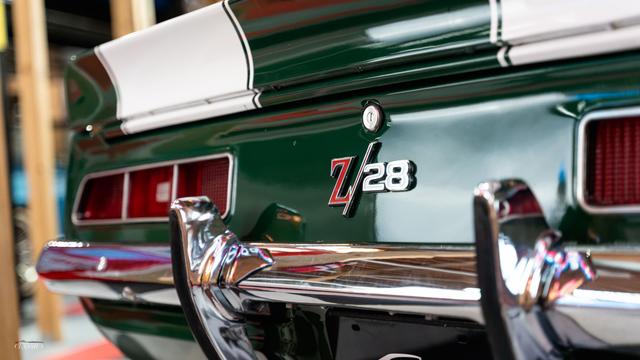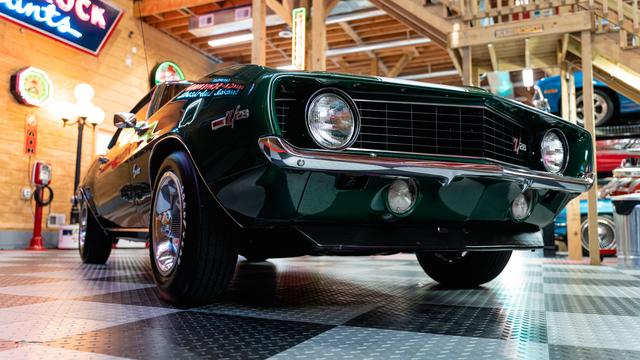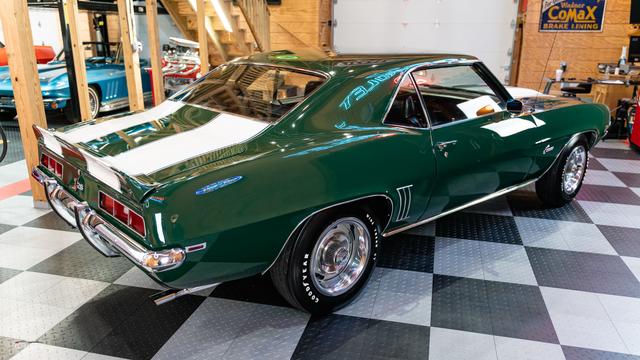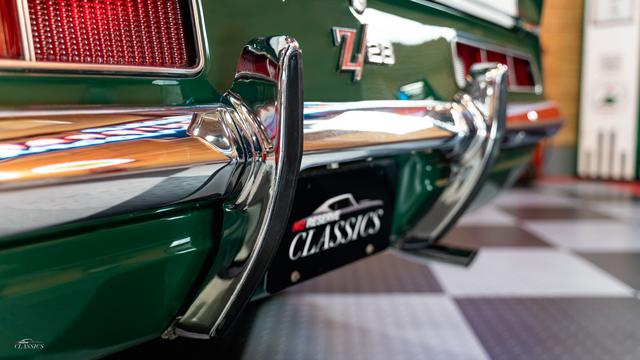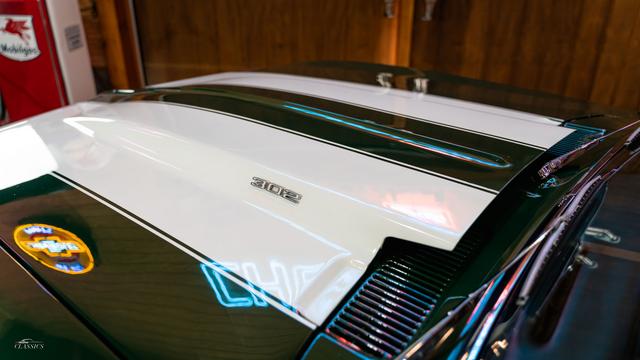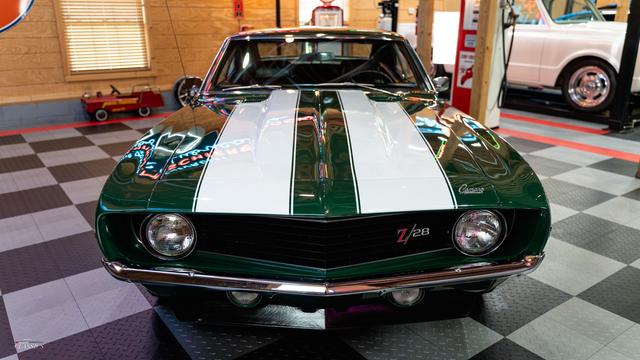 2" Factory Style Cowl Induction Hood

All New Weatherstrip Seals from Front to Back

Keeps any sort of weathering out from the inside of the car to protect its pristine condition.

Amazing Body Fitment throughout the car

Door can easily be opened or closed with no rubbing issues or struggle

All Glass in Excellent Shape so you can see anything while driving crystal clear!

Polished Rocker Panel Moldings and Wheel Well Moldings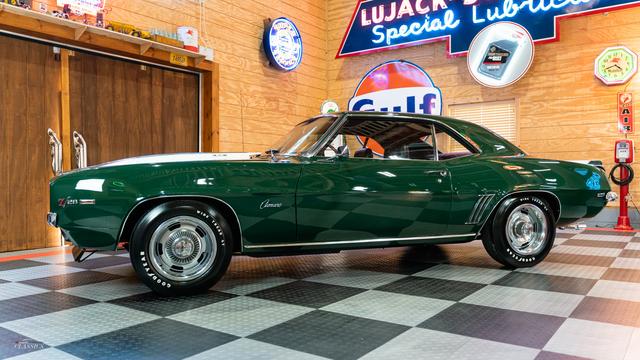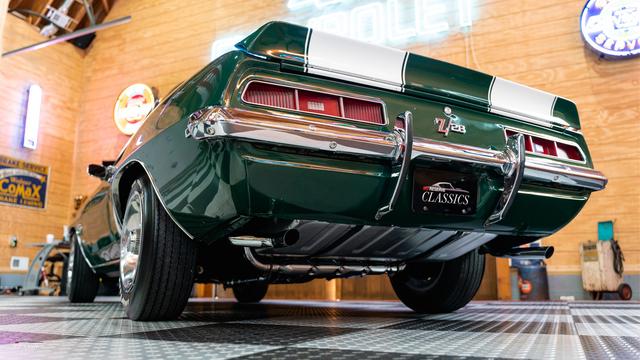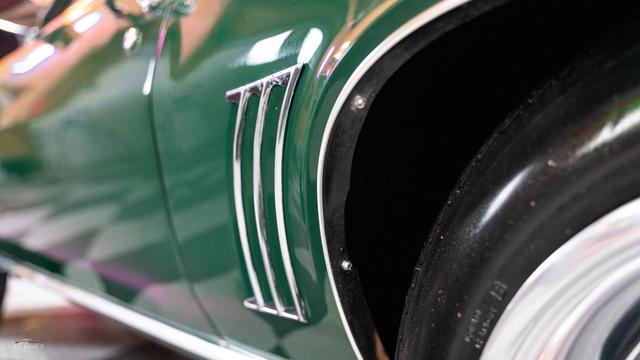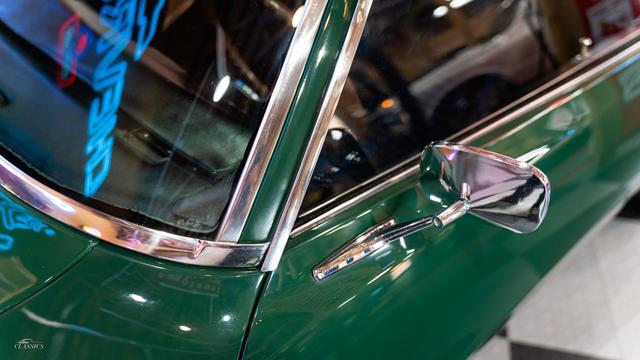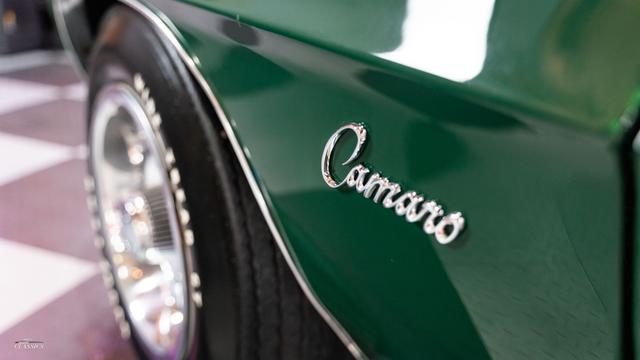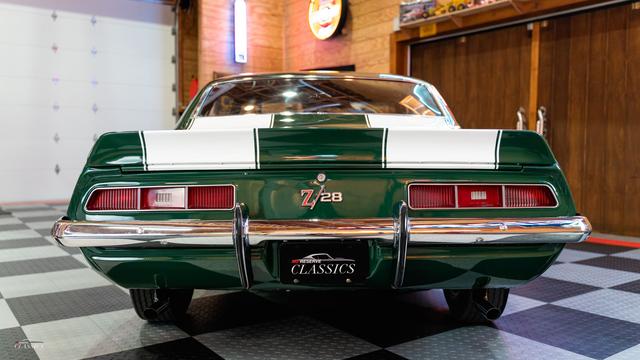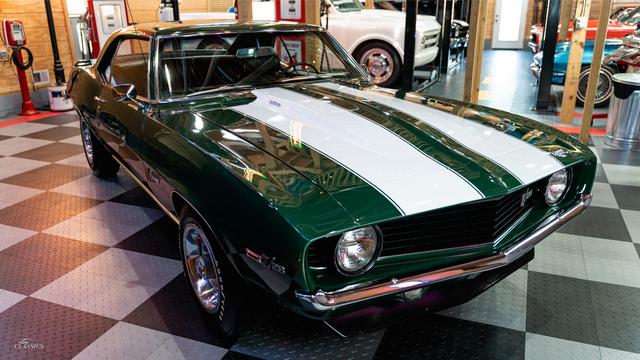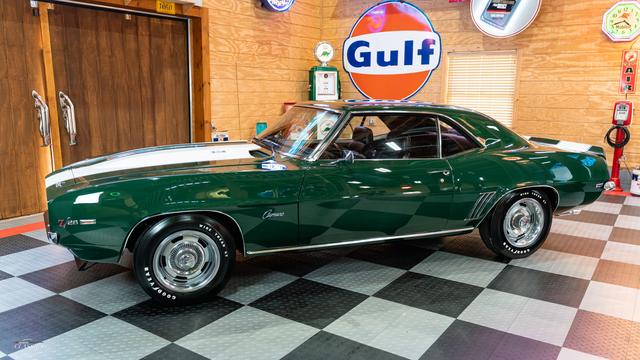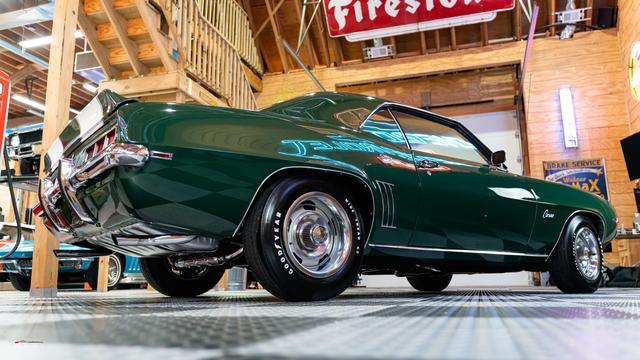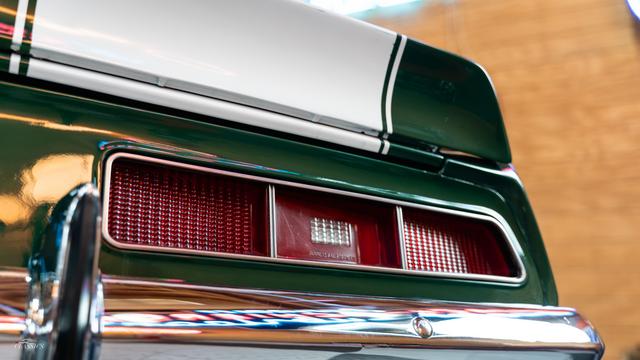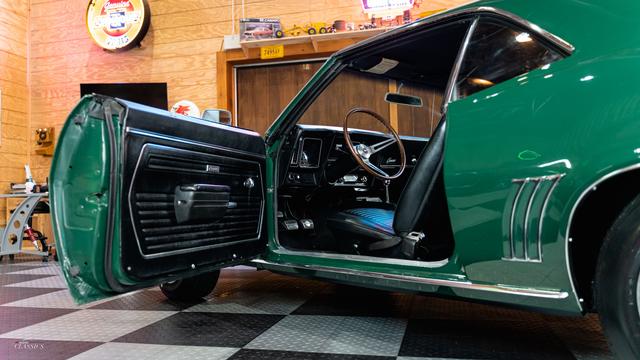 Fully Detailed Standard Black Interior that is Extremely Mint and has the Like-New Factory Appeal!

Genuinely looks as if it came straight from the showroom floor

All Seats have been Professionally Refurbished

Cushions have a good amount of padding and all stitching are properly kept

Front Black Vinyl Seats, Rear Seats, AND Door Panels all in Like New Condition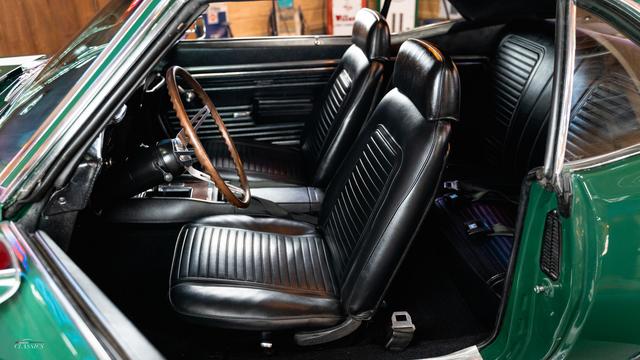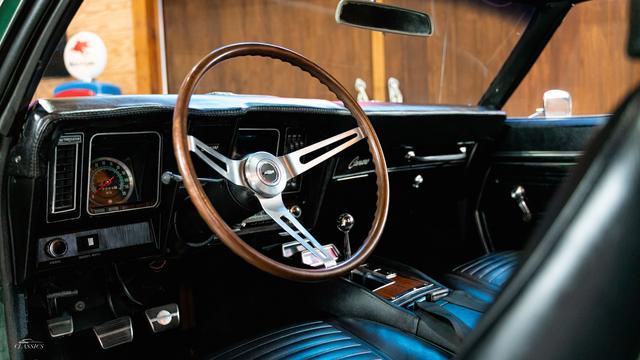 Rare and Original Z/28 Wood Steering Wheel

Complete and Highly Optioned Gauge Package that includes the Original Center Console Gauges and Correct Z/28 High RPM Tachometer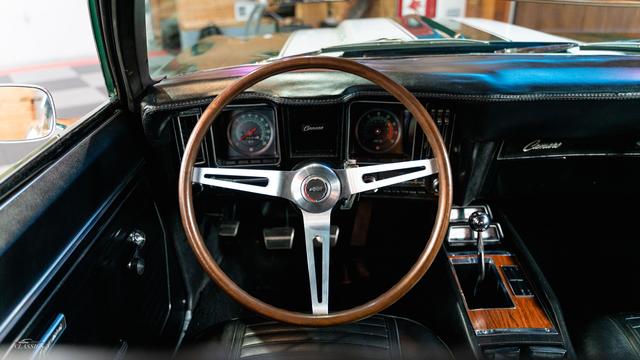 Windows roll up and down with ease

Original Factory GM Seatbelts in the front and back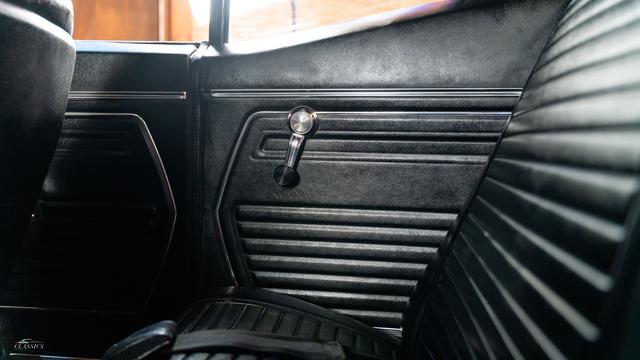 Headliner is in excellent condition!

A good indicator of an old and worn out car is a saggy, droopy headliner. This isn't the case for this Camaro

Even the Dome Light properly works when the door is opened and closed.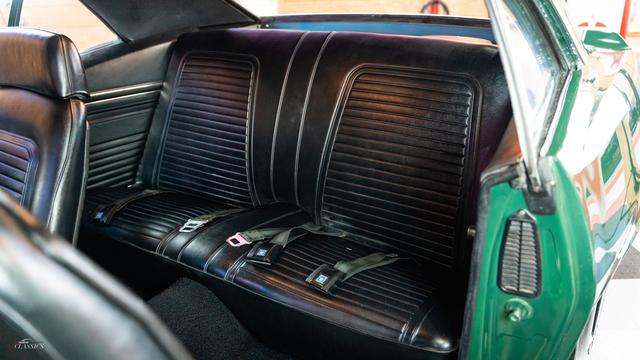 Rare and Original Z/28 Radio that is in place and still is functional today!

Original Air Conditioning still blows out cold air, even on the hottest of days!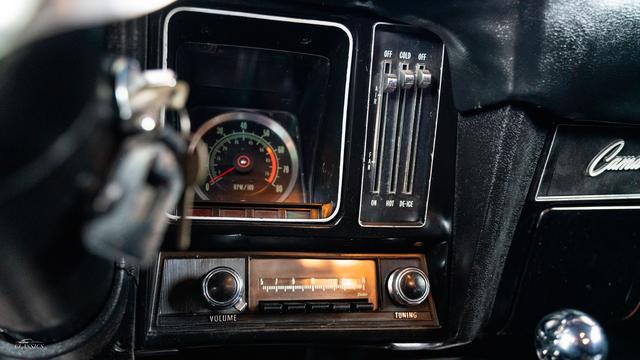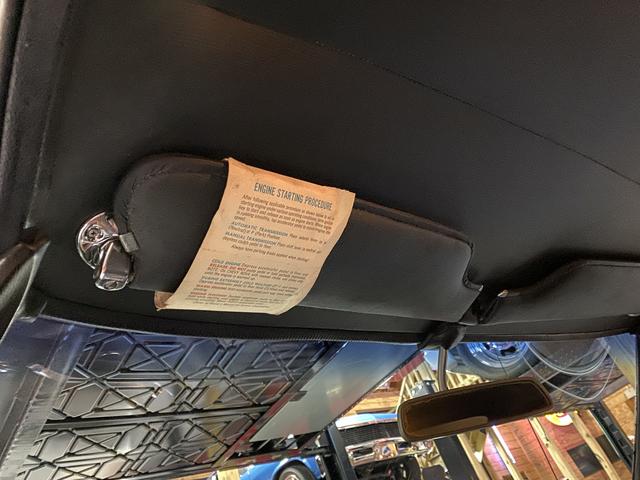 Trunk in Excellent Shape with Original Style Matting and Spare Tire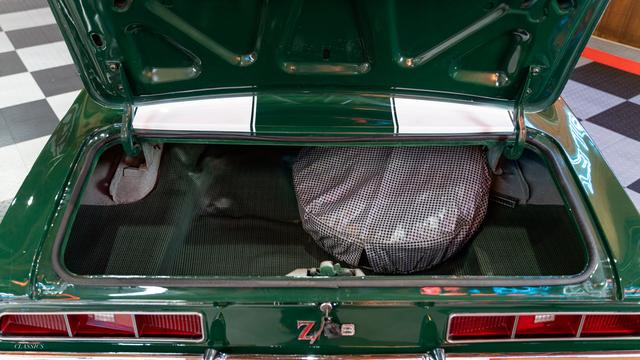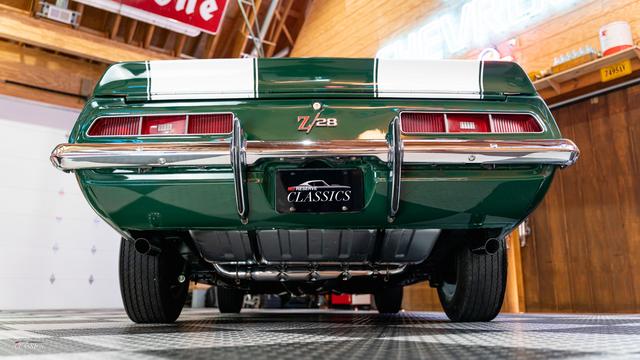 Fully Detailed Underbody from Front to Back that completely renews the overall look of this Z/28.

If you enjoy having a beautifully painted exterior on a car, this Z/28 has been resprayed with a glossy black for a show car finish!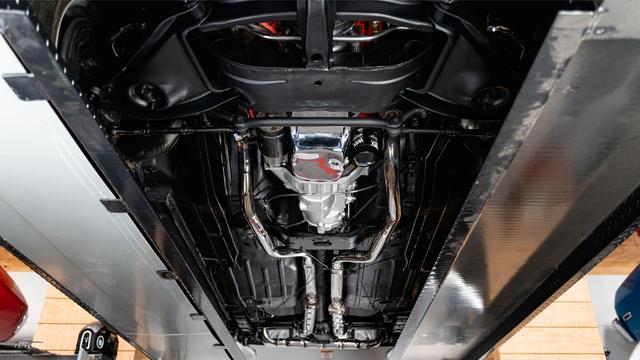 Stamped 19N667963

Partial Vin Stamped on the Original Muncie Transmission

Matching numbers that this car is originally born with this car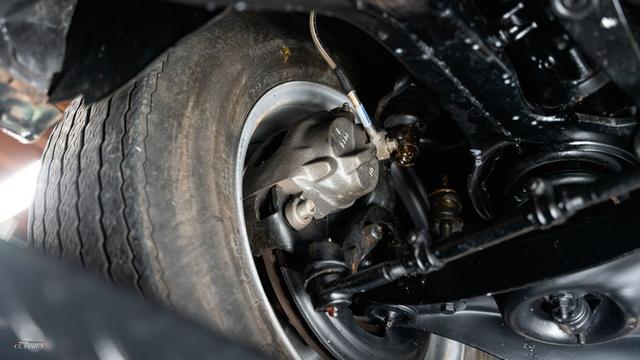 Factory Z/28 Chambered Exhaust that has been fully chromed for a show car finish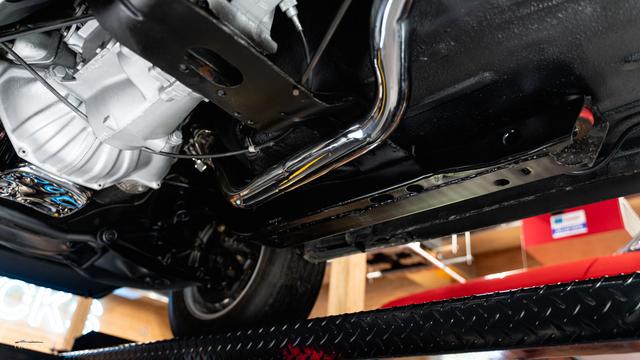 Casting Number: 3894860N

Correct 1969 Camaro 12 Bolt Rear Axle that sends power to BOTH wheels especially during a smokey burnout just like any classic American Muscle Car should

Correct 1969 Camaro Z/28 Rear End

BU Coded 1969 Camaro Z/28 Rear End

Posi-Rear 3.73 Gear Ratio

Build Date on July 2nd

Eaton Posi Manufacturer

G-Detroit Gear and Axle Plant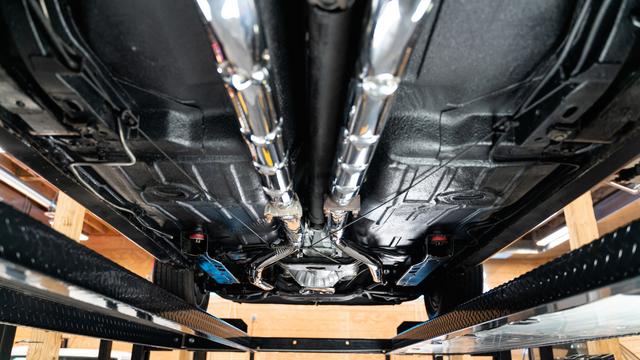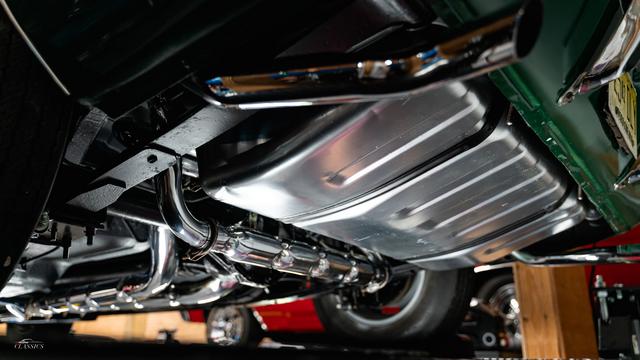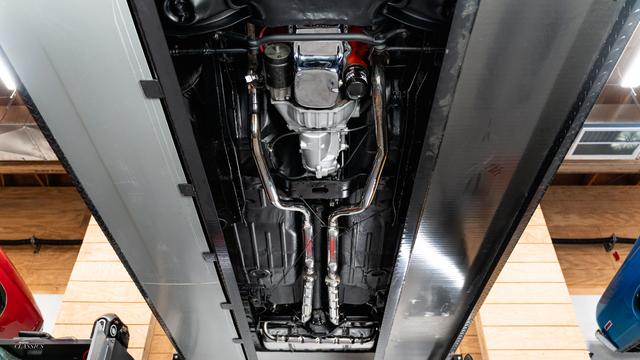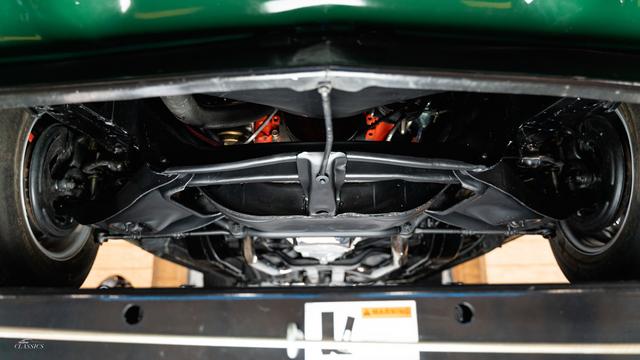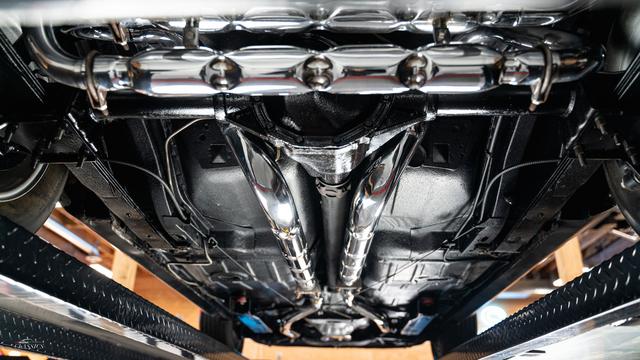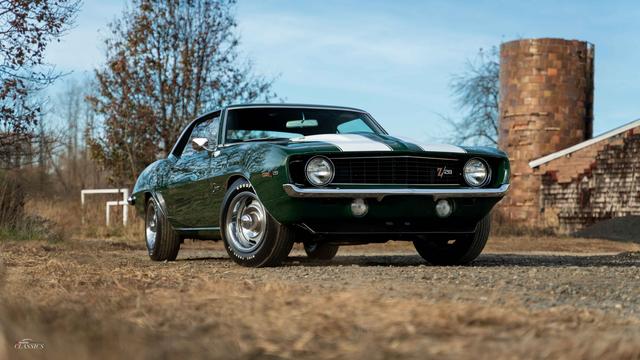 Overall this Z/28 X33 DZ302 Camaro presents itself with show-stopping looks and appeal and drives incredibly well with all of the upgrades it has seen.

Although this car looks absolutely stunning, please understand that this is still a 50 year old car with imperfections as it wasn't restored yesterday and has some mileage since the build. As with all classic cars, it will need odds and ends down the road as you begin to drive it more often but still nonetheless an iconic and one of the most sought-after classic cars that you will be proud to own and very happy to drive in!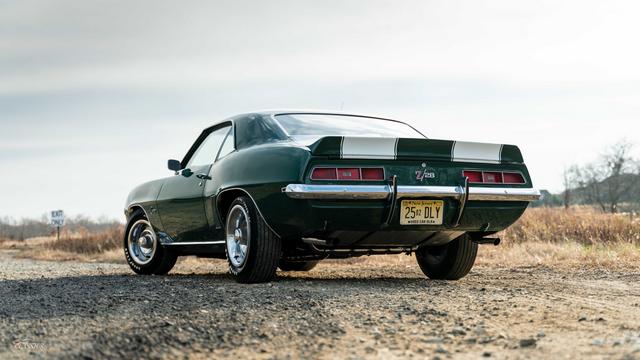 Related Listings
Sold

$36,100

Sold

$35,000

Sold

$54,000

Sold

$57,350

Sold

$36,000

Sold

$40,800