1967 Chevrolet Camaro RS/SS LS2 Pro-Touring Restomod Convertible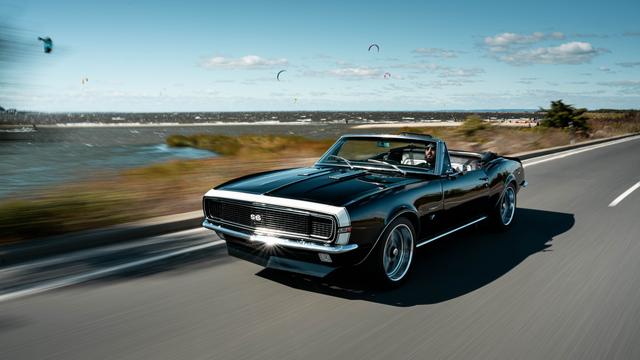 No Reserve Classics is proud to have just acquired this exquisitely built Pro-Touring '67 Camaro Convertible! Originally an Los Angeles, California Built Car (designated by its VIN Number (124677L163907), it has seen a life without much road salt like you would typically find on cars that spent their lives on the East Coast! It makes a notable difference when it comes to body condition of a West Coast to an East Coast car. East Coast cars were typically born in Norwood Ohio, designated by its VIN with an N rather than an L. After a full rotisserie restoration and custom build, it is now powered by an EARTH SHATTERING 6.0L LS2 that is more than capable of putting over 600 HORSEPOWER down to the ground! Fully upgraded and professionally rebuilt by Central Florida Machine and Speed with AFR 1660 CNC Ported Cylinder Heads, a COMP High Performance Cam, FAST LSx R Intake Manifold, and so much more! Mated to a Tremec T56 6-Speed Manual Transmission and Hydraulic Clutch, banging through gears and cruising on the highway never gets better. Too hot and sunny today? No worries…flip the switch on the dash to turn on your ICE COLD Retrofit Air Conditioning and Heating System.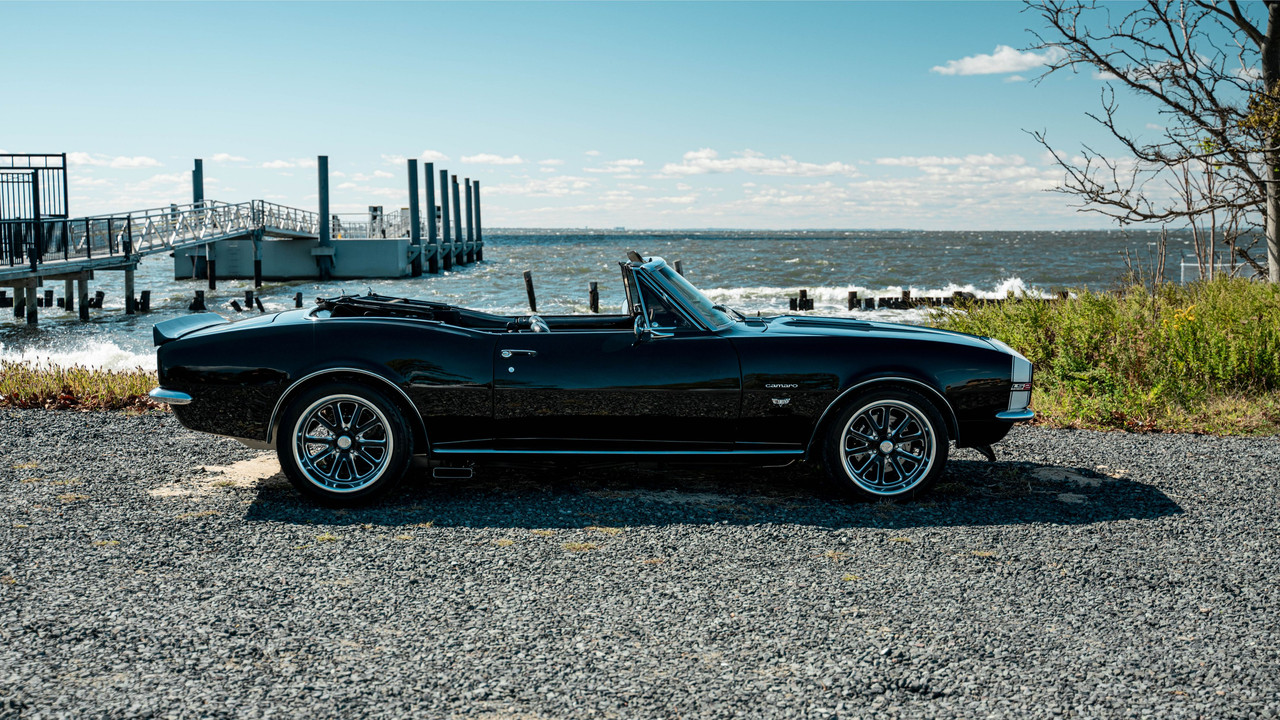 CHECK OUT THIS CAR CRUISING THE BEACH!
Overall presents as a factory appealing car but this car is far from it. This is how we would describe a modern day "sleeper". With it's Aftermarket Heidt's Pro-G Subframe and Front Suspension as well as the Heidt's Pro-G Titanium Reinforced Independent Rear Suspension, cross-country driving doesn't get any better than this. This car can truly compete with Z06 Corvettes on a track or the street. From the factory, these cars came with a solid rear axle with leaf springs. Today this car presents with Fully Adjustable Coil Overs FRONT AND REAR that sits this car at a perfect stance yet still provides a comfortable drive and exceptional handling. 4-Wheel Wilwood Power Disc Brakes stops this car with absolute ease.  Steering is a breeze with Heidt's Custom Hydraulic Rack and Pinion Power Steering. No more sloppy Conventional Power or Manual Steering that these car's originally came with. Kooks High Performance Headers and Dual Side Exit Exhaust let's this LS-Powered '67 Camaro sound like a ZR1 Corvette!
On the outside is a beautiful Tuxedo Black Basecoat Clearcoat with a White Stripe looks stunning and shines like GLASS. All new chrome and polished bright work and beauty trim was installed on the car and restores the lustrous beauty on this Classic Camaro. One of the things that we have planned for this car is a complete RS Front Hideaway Headlight Conversion. This is a highly desirable option on Camaro's as it cleans up and simplifies the front end.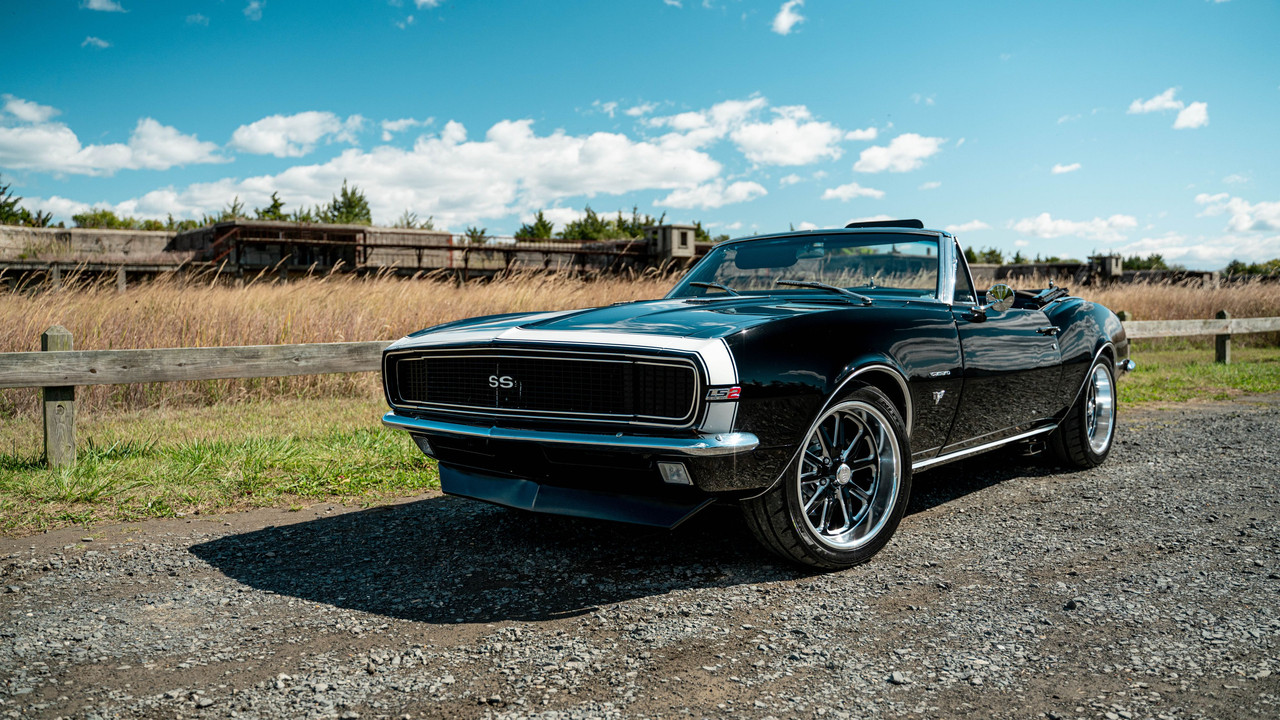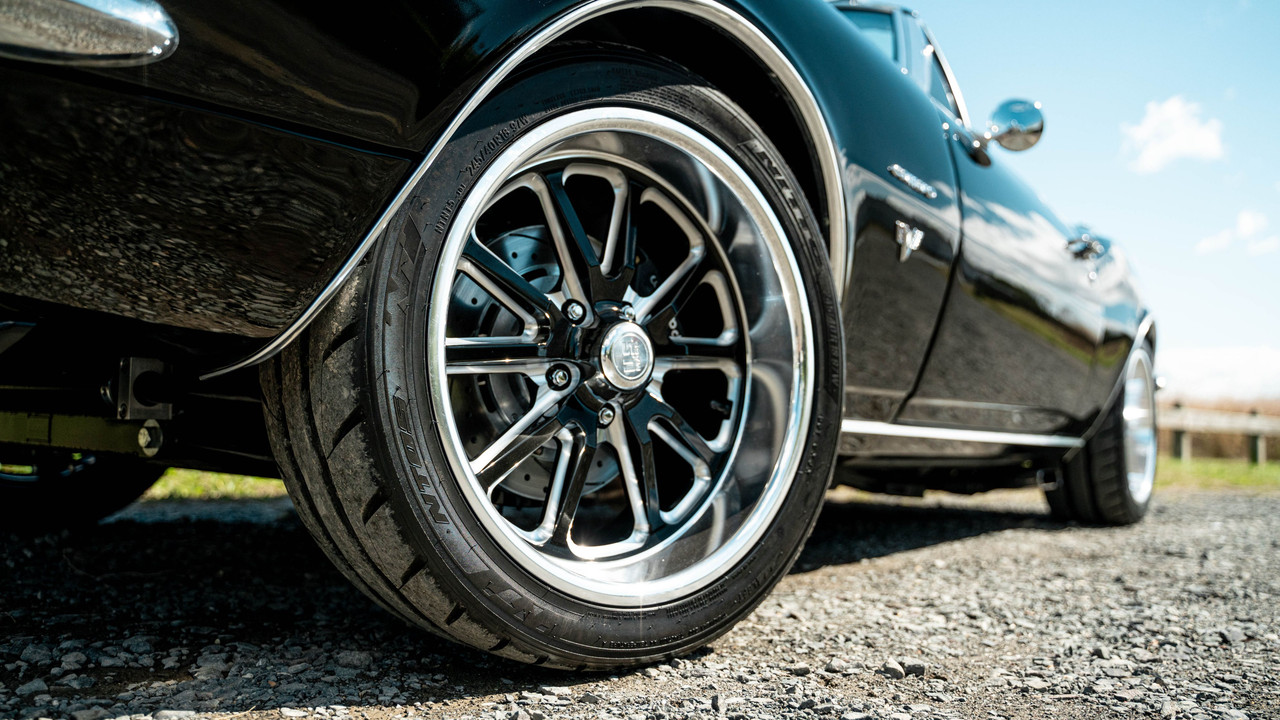 Inside this beautiful car is a Complete Deluxe Black Interior with all new parts and custom accessories to make driving this Convertible Camaro as comfortable as possible without swaying too much away from factory! Also equipped with Power Windows that roll up and down quick and easy. No more sloppy window cranks! The LS2's ECU and Electrical System communicates with the Dakota Digital Dash and Gauges that work exceptionally well. All new wiring was installed throughout the car during it's frame off build and restoration. Highly optioned from its Center Console and 6-Speed Shifter to its Custom Sound System down to its Electric Parking Brake! Another upgrade that was done is a 3-Point Seat Belt System Front and Rear for modern day safety. No more unsafe lap belts of yesteryear!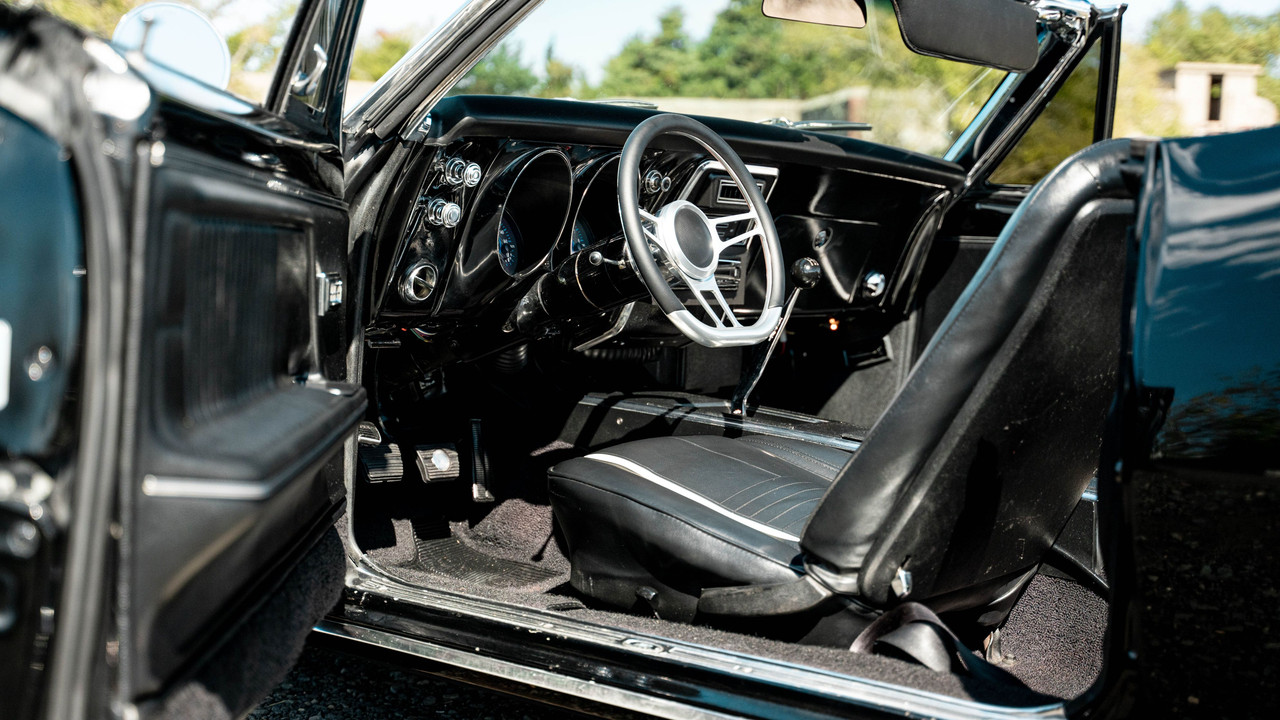 Overall we're excited to see this car reach its new owner. It was built to be DRIVEN and driven HARD.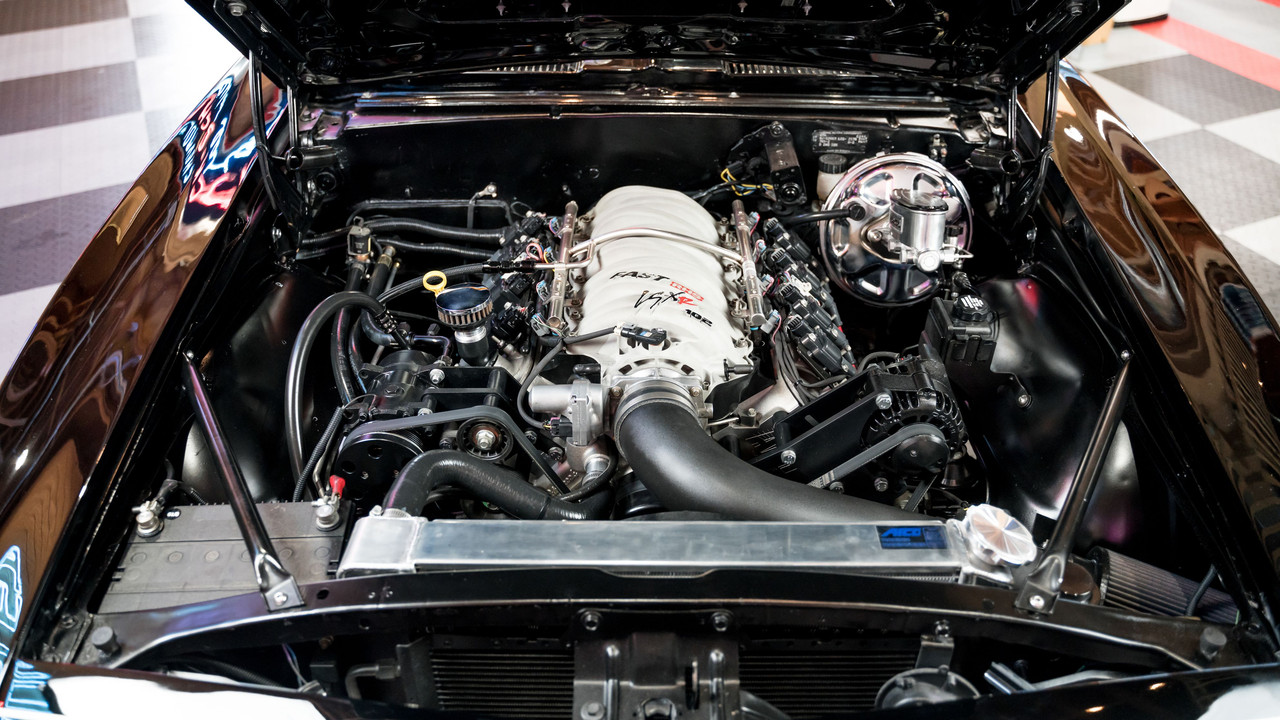 WATCH THE GUYS AT EAST COAST SUPERCHARGING TUNE THIS VERY LS2!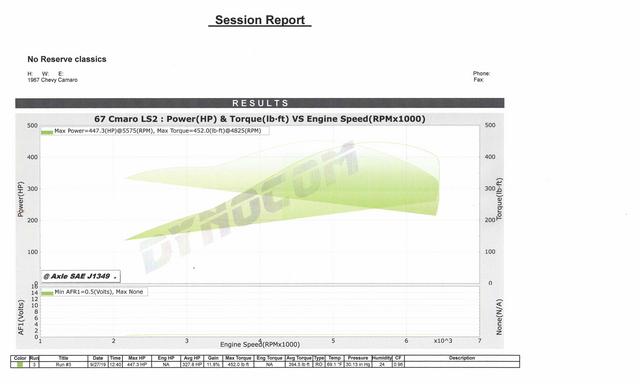 When purchased, this car will come with all the receipts that will give you a highly detailed report on what has been done to the car!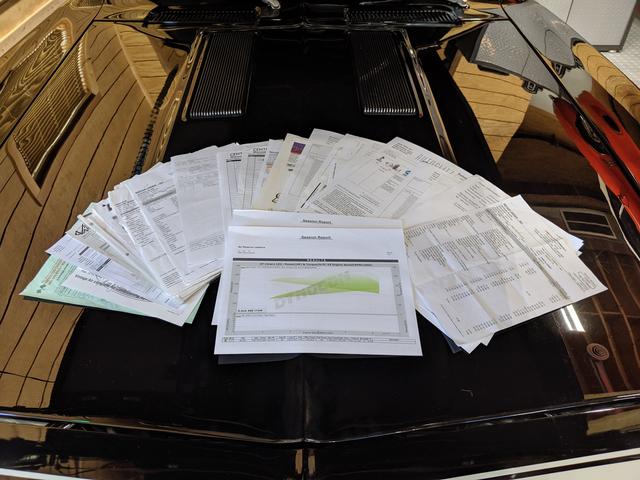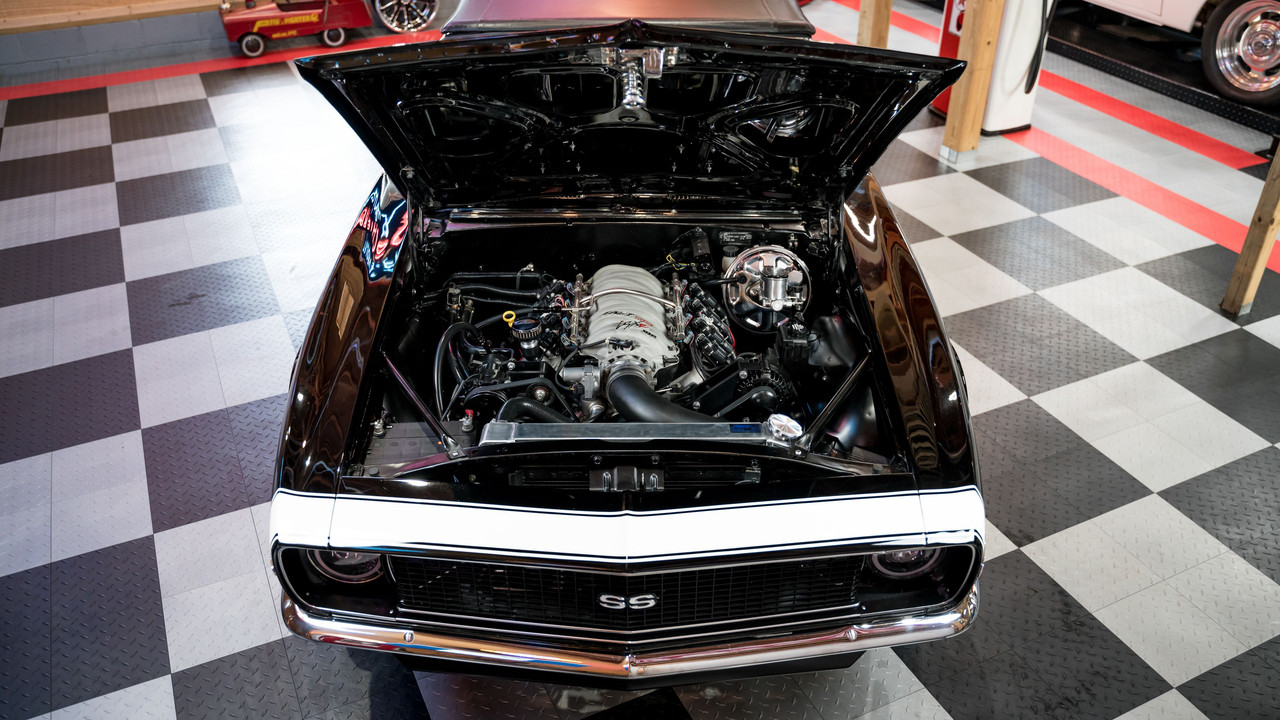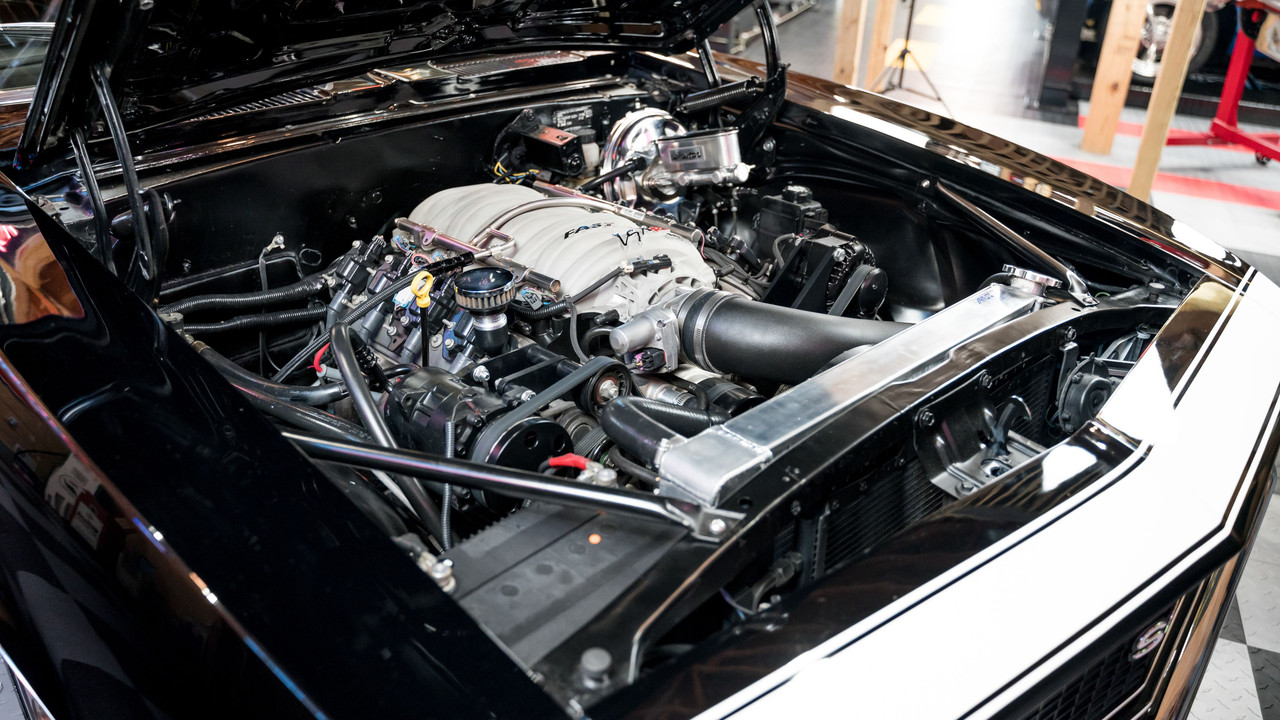 Central Florida Machine and Speed Complete Custom 6.0L LS2 that is capable of over 600 Horsepower! No blower/supercharger...no turbo...no nitrous. ALL OF THESE PONIES ARE NATURALLY ASPIRATED from 93 Octane Pump Gasoline. Now that is what we would call a properly built engine.
ALL ALUMINUM LS2 ENGINE BLOCK! (No Junkyard Tahoe Iron Block Here!!!!)
Eagle Forged 4340 Crankshaft
JE SRP Forged Aluminum Pistons
Forged H-Beam Connecting Rods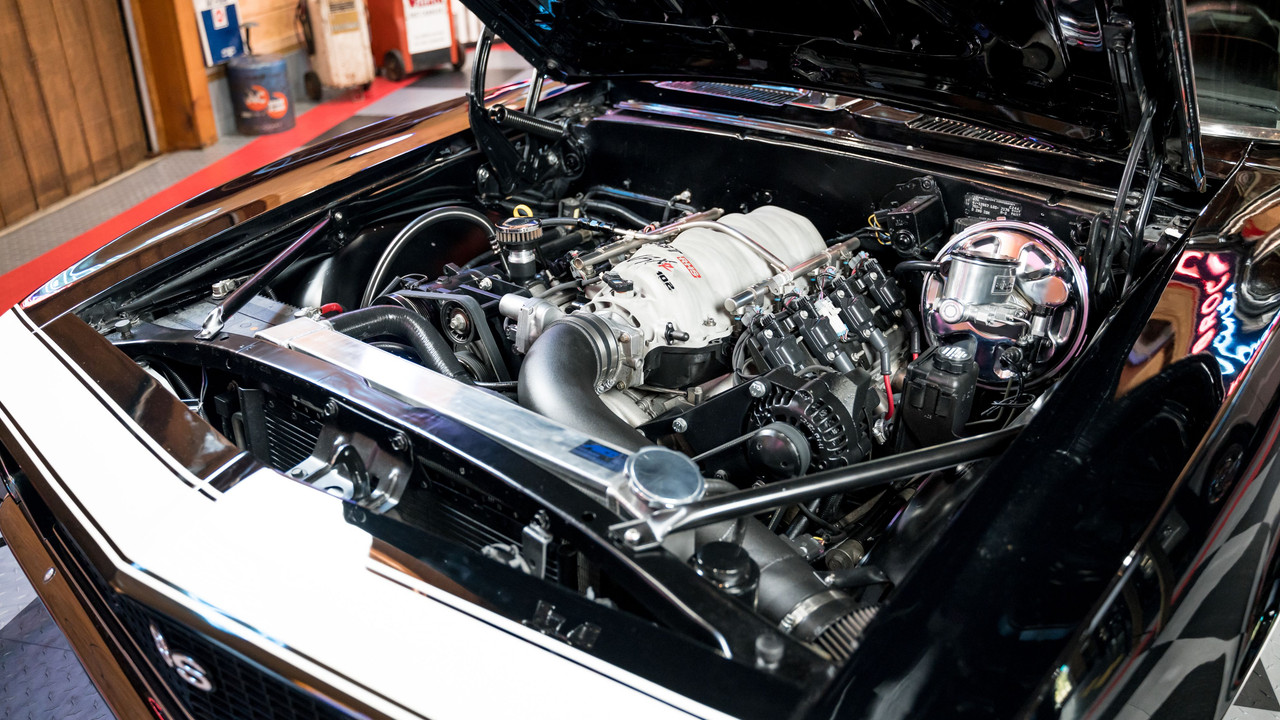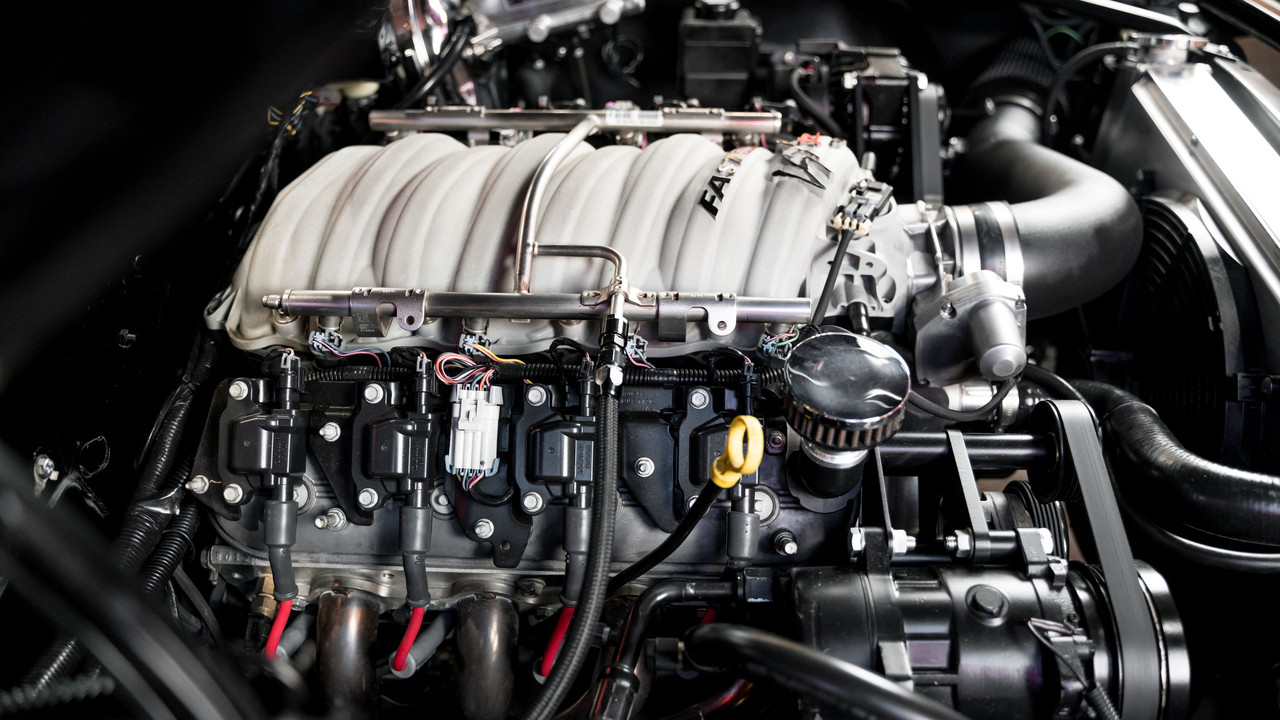 Comp Cams "Big Mother Tumper" Hydraulic Roller Camshaft
AFR (Air Flow Research) 1660 65cc High Performance CNC Ported Cylinder Heads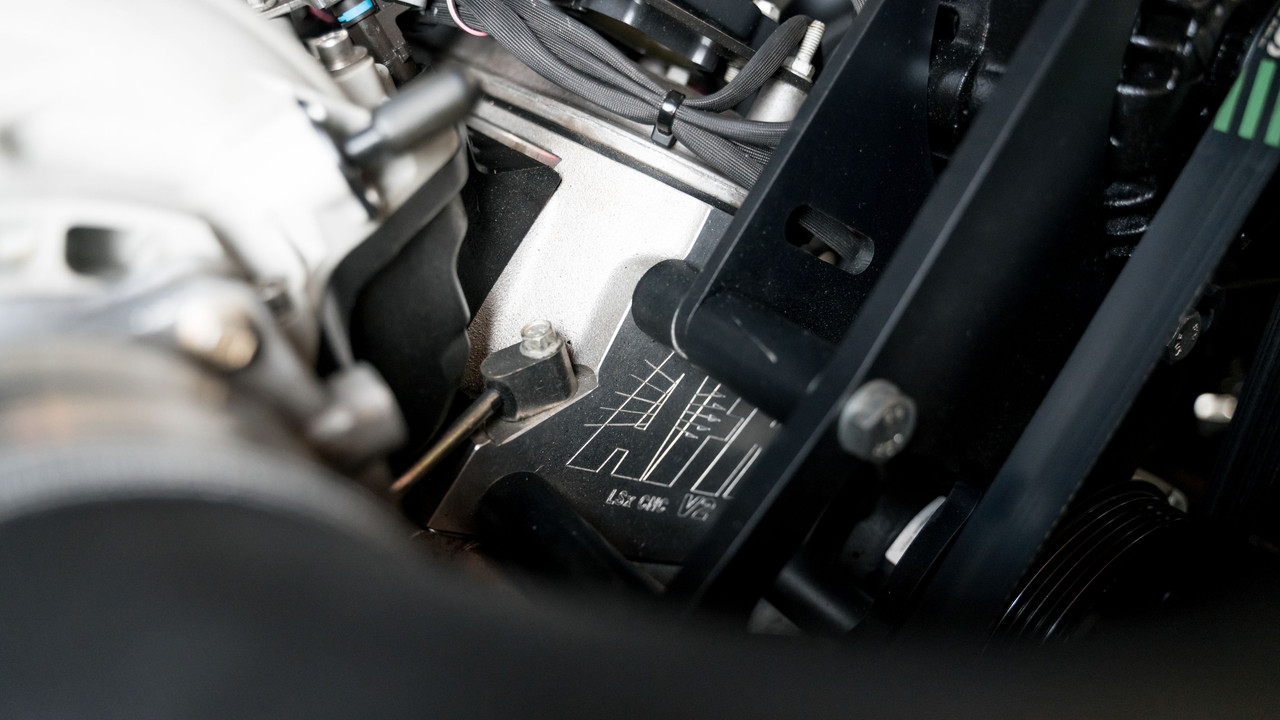 FAST LSXR Custom High Performance 102mm Intake Manifold

Custom Length Intake Runners that outperform the factory by a long shot!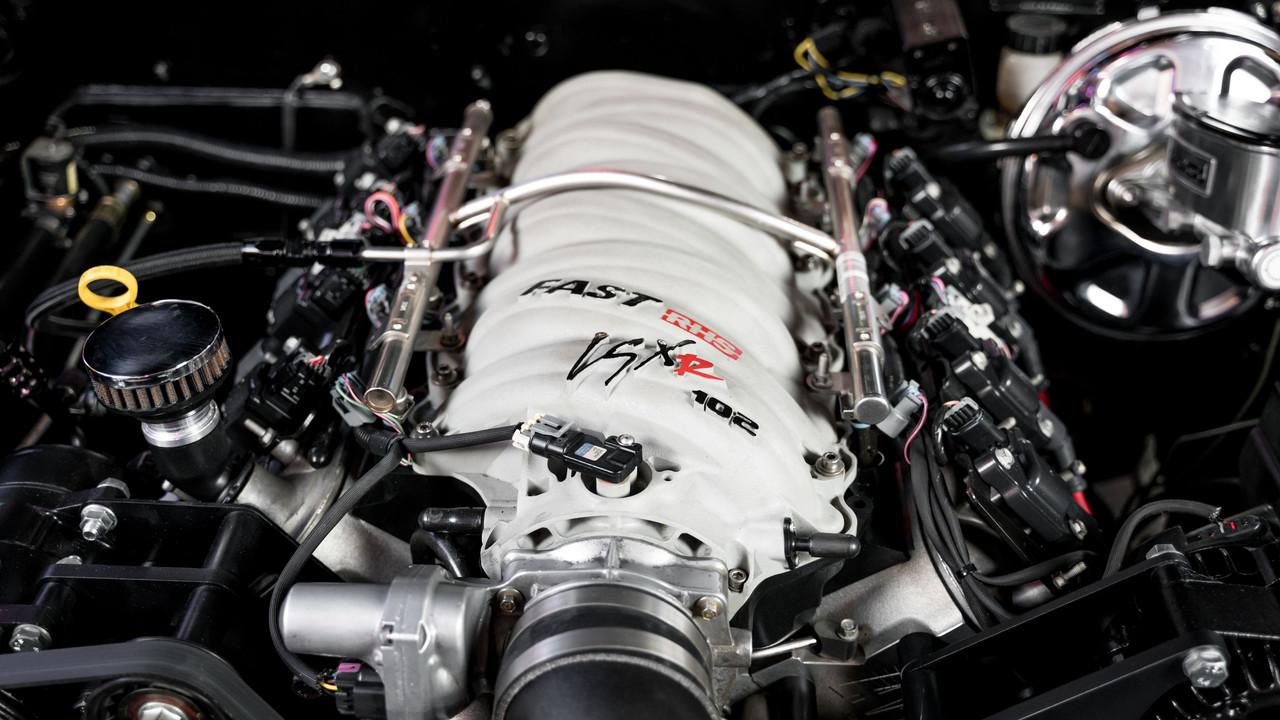 Kooks High Performance Full Length Exhaust Headers that lead into a Full Custom Dual Side Exit Exhaust System
Tremec T56 6-Speed Manual Transmission with a Short Shifter to make banging through gears super easy and VERY CRISP!

Super Powerful 2.97 First Gear Ratio gets this car rolling with ease!

Hydraulically Operated Clutch that completely transforms the old days of Mechanical Clutches and Muncie Transmissions with over double the pedal travel. This clutch grabs and travels like a new Corvette Z06!
Full Wilwood 4-Wheel Power Disc Brake System that stops this 625 Horsepower '67 Camaro with ease. All that power is great but you need to be able to stop!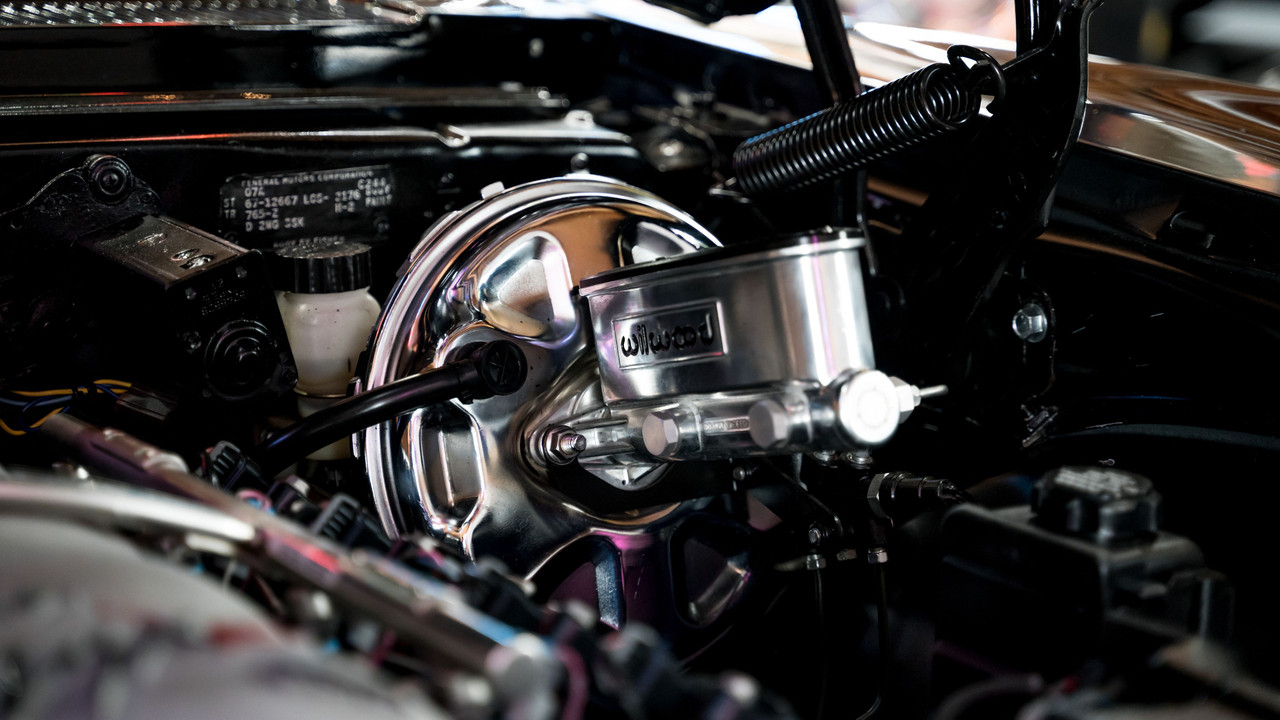 Complete Vintage Air Retrofit Air Conditioning and Heating System that provides ICE COLD A/C during the hot summer and nice warm air during the winter that truly allows this Camaro to be a full 4-Seasons Capable/YEAR-ROUND car!

Features all new components from the A/C Compressor, Condenser, Hidden Evaporator Unit Underneath Dash, Drier, Hoses, down to the Control Panel and Wiring! No flawed factory components were used during this installation...only modern equipment for ease of serviceability and performance!
Yesteryear used R-12 Refrigerant which is very hard to find nowadays due to environmental concerns. This system uses R-134a which is commonly available at your local Wal-Mart or Auto Parts Store for cheap!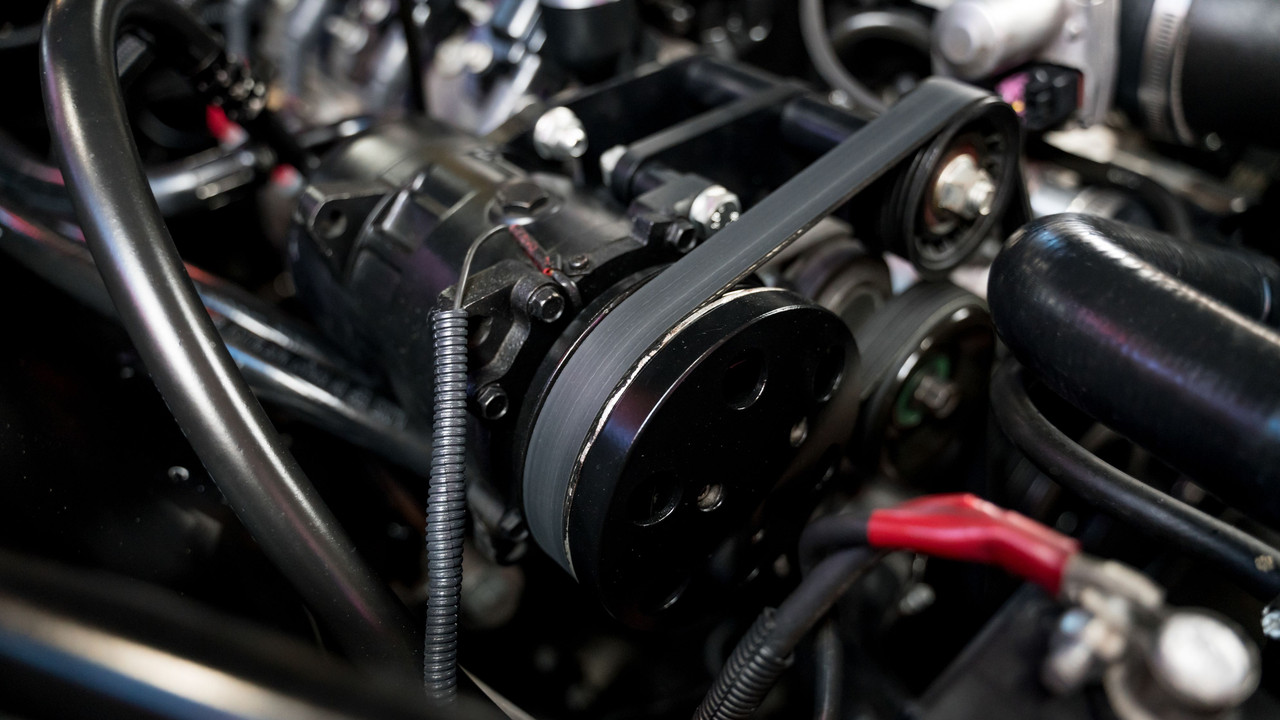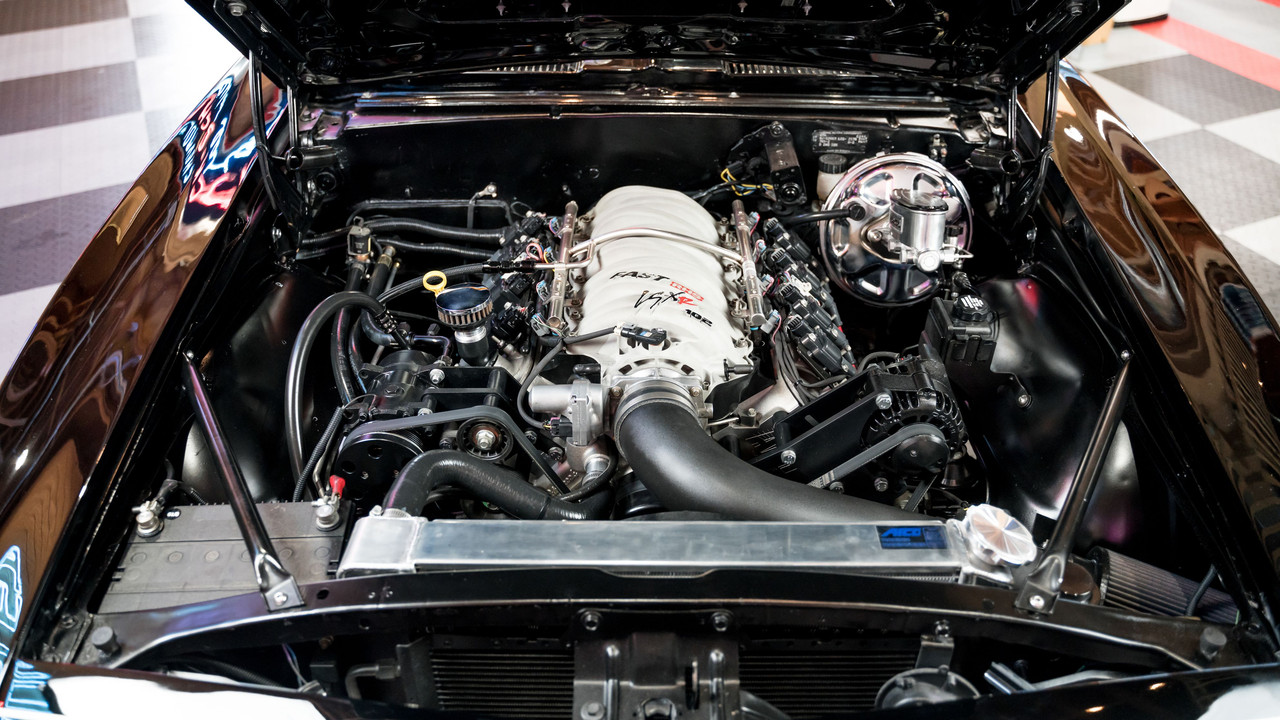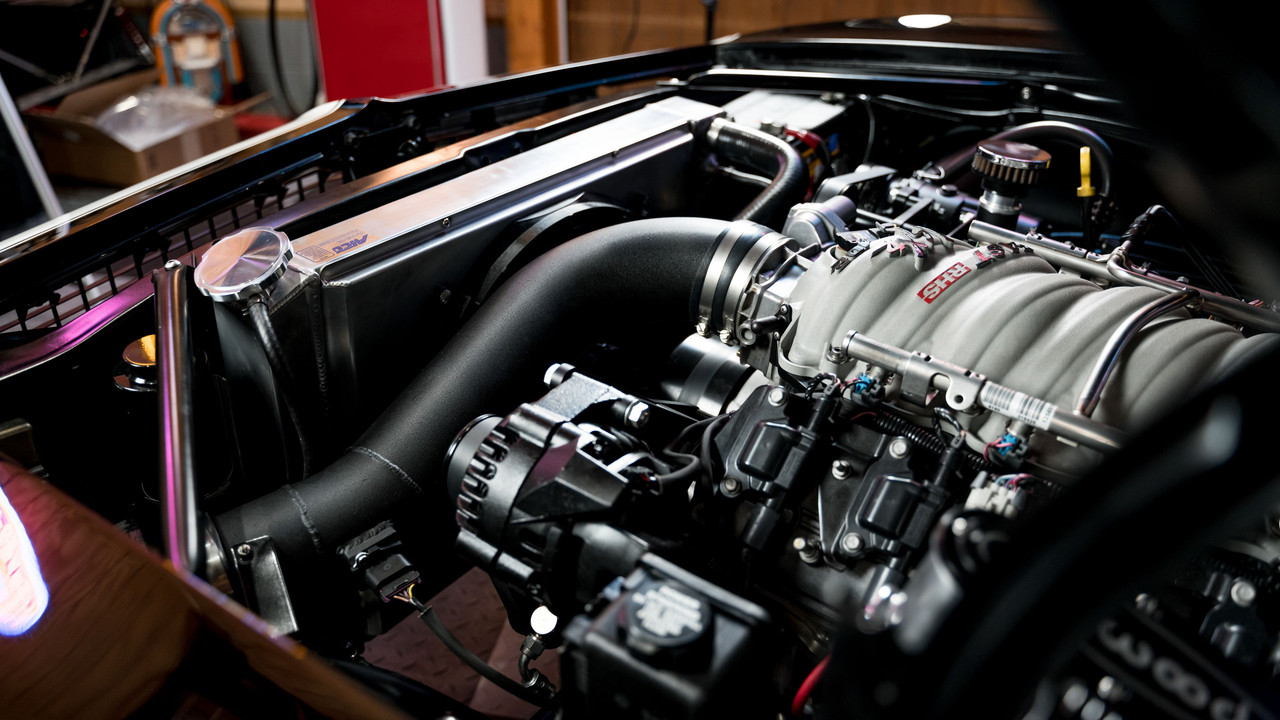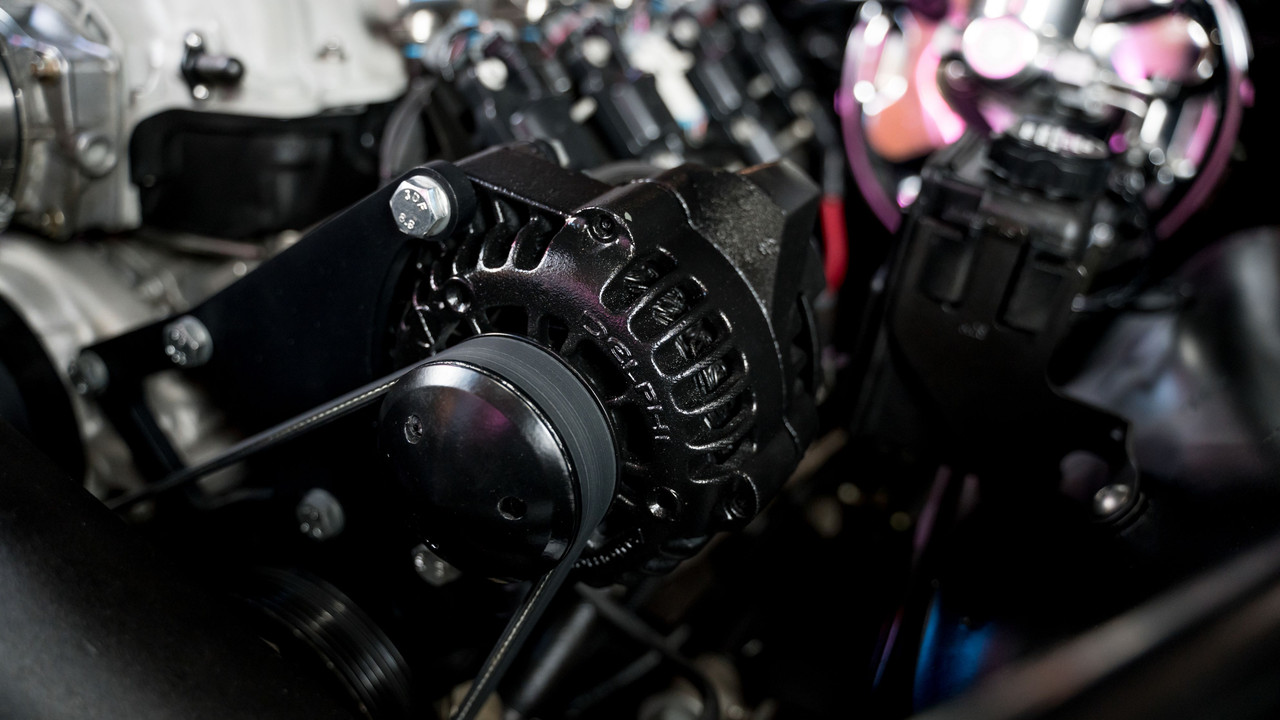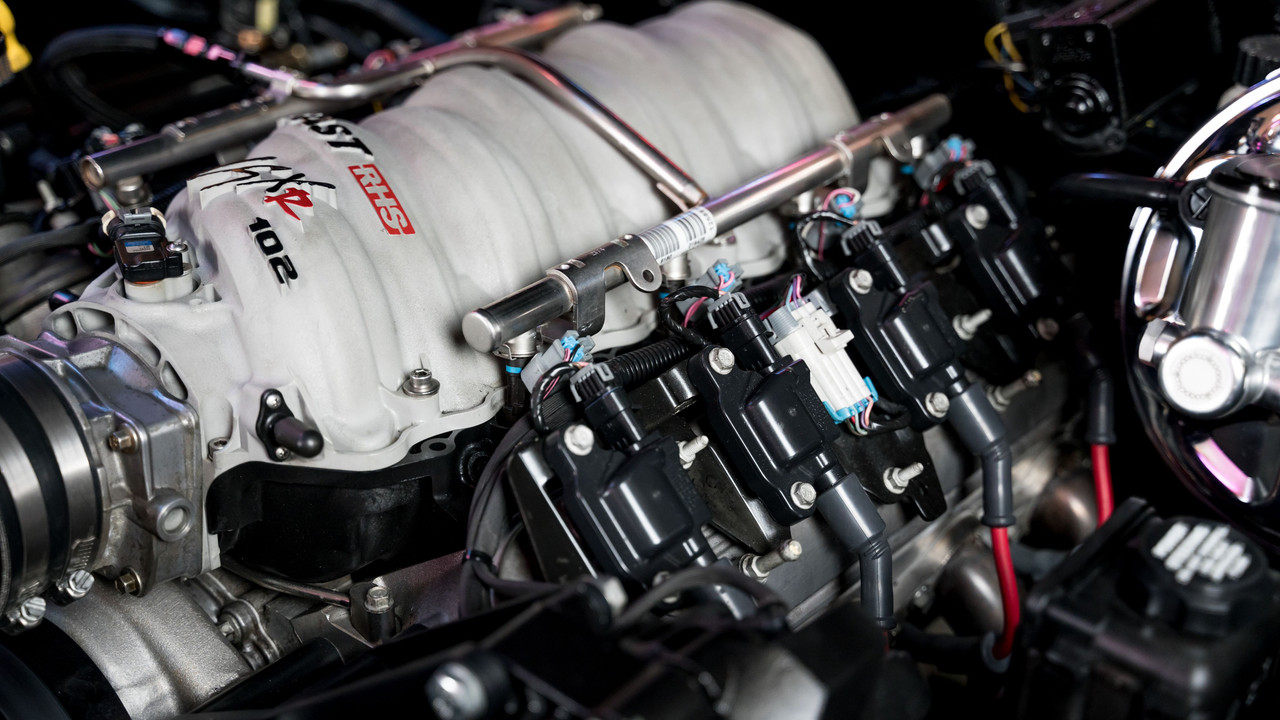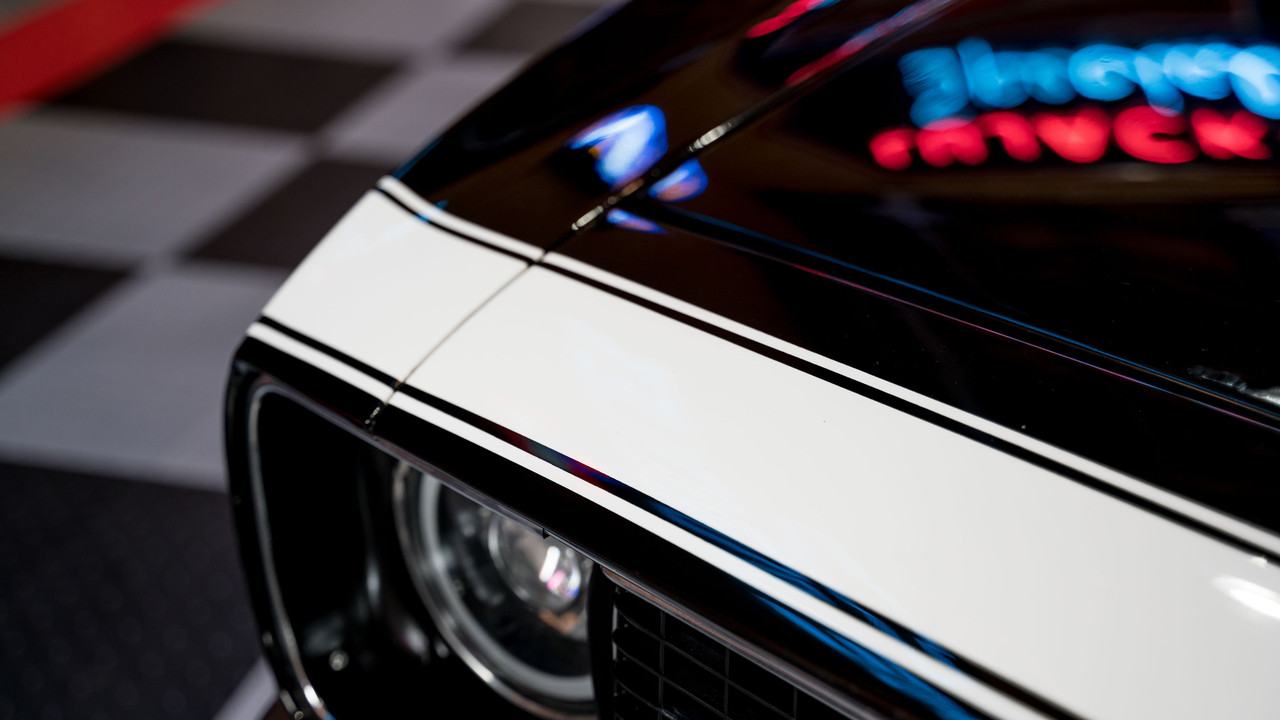 Basecoat-Clearcoat Tuxedo Black with a white bumblebee sport stripe that shines like GLASS!
All factory appealing chrome/trim around the car that gives this car a true sleeper appeal! Nobody will know you're pulling up to that red light with all gasoline-all lightweight aluminum LS2-powered Camaro!
Beautiful US Mags Rambler wheels wrapped in Nitto NT05 tires keeps this car stance looking awesome AND sticks to the streets with ease!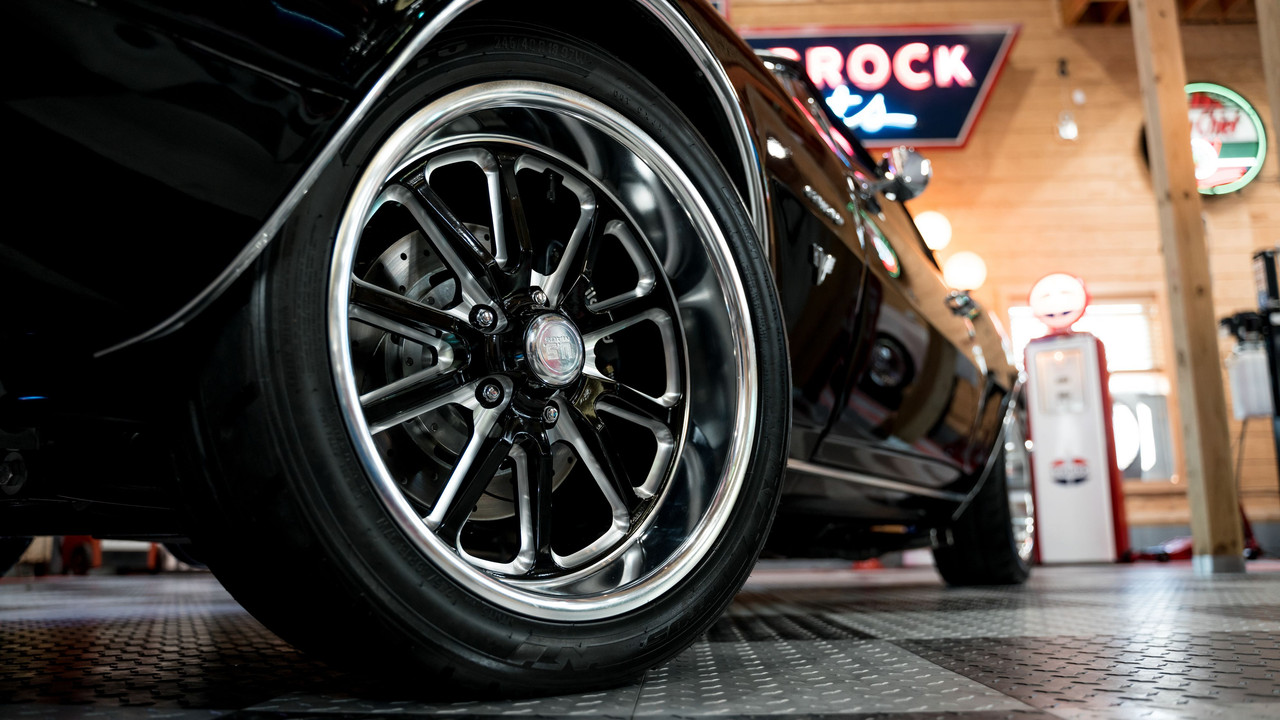 Black Power Convertible Top that has been fully replaced and redone to perfection! Unlike even a lot of modern cars, this 50 year old Camaro was upgraded with a Power Top that let's you put your top up and down without the need of exiting the vehicle! Simply unlock the latch, flip a switch, and you're in business.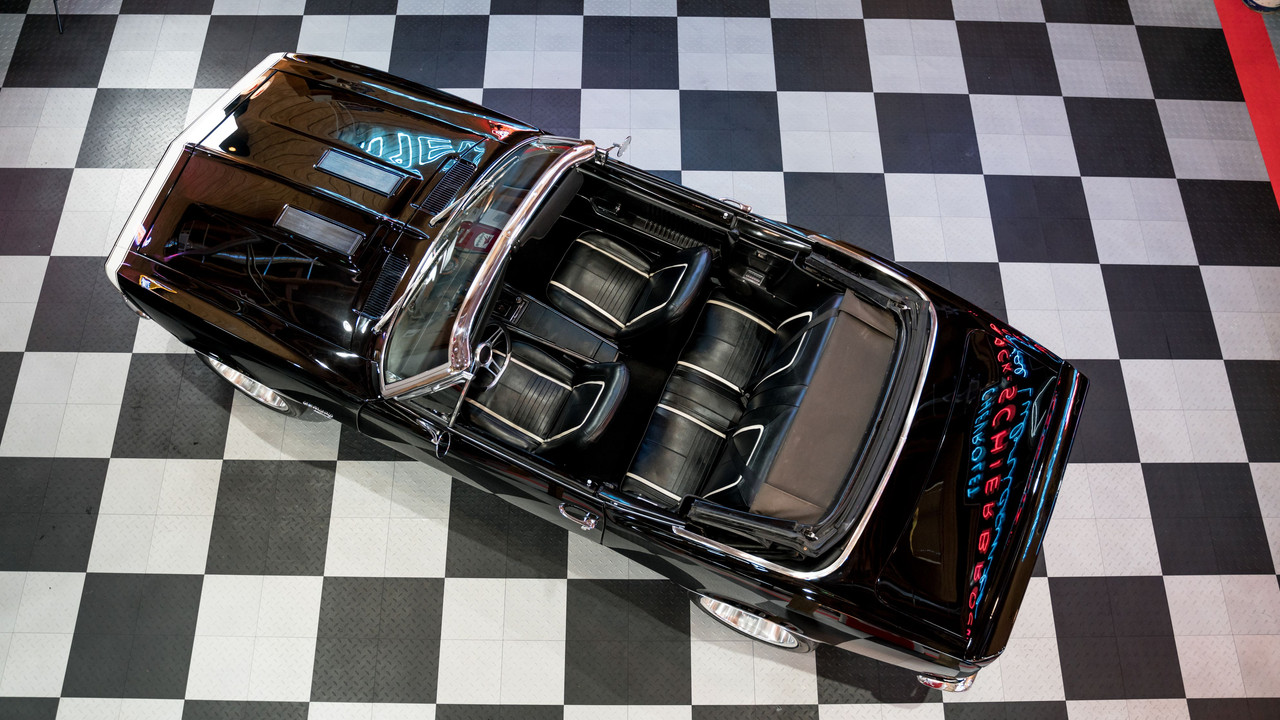 Rally Sport (RS) Front Hideaway Headlight Package and Grille Assembly that is FULLY FUNCTIONAL!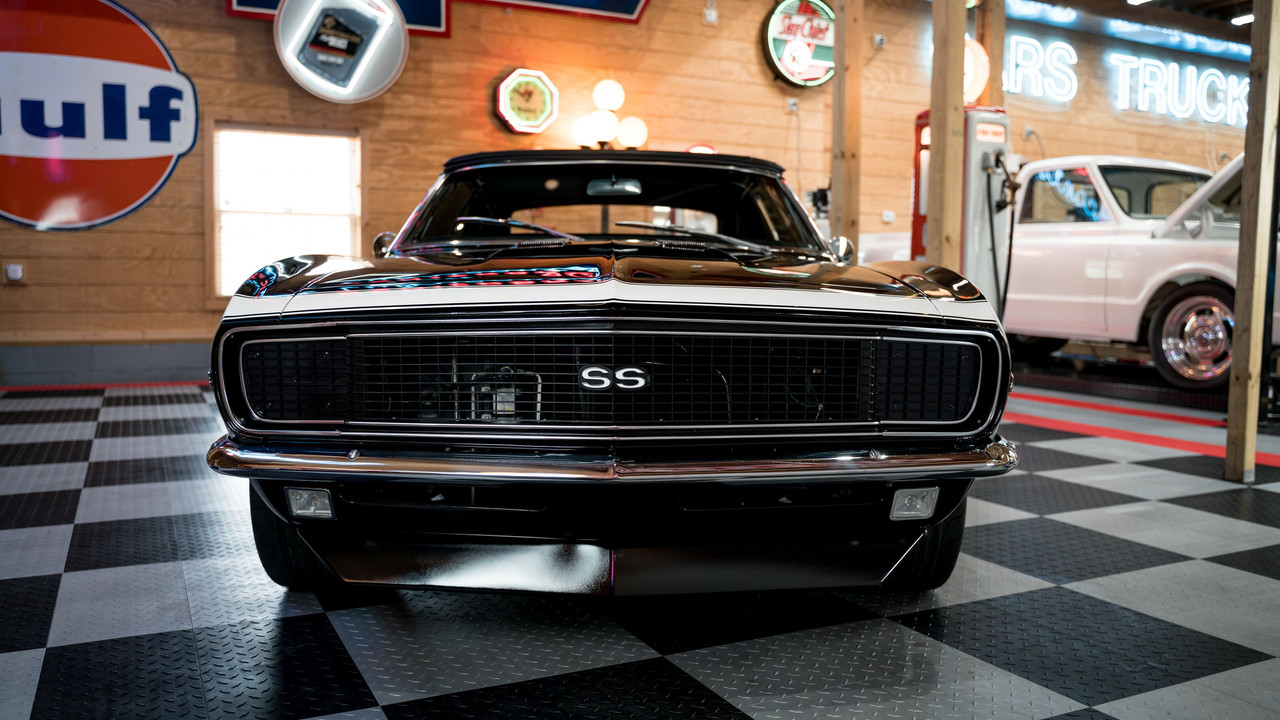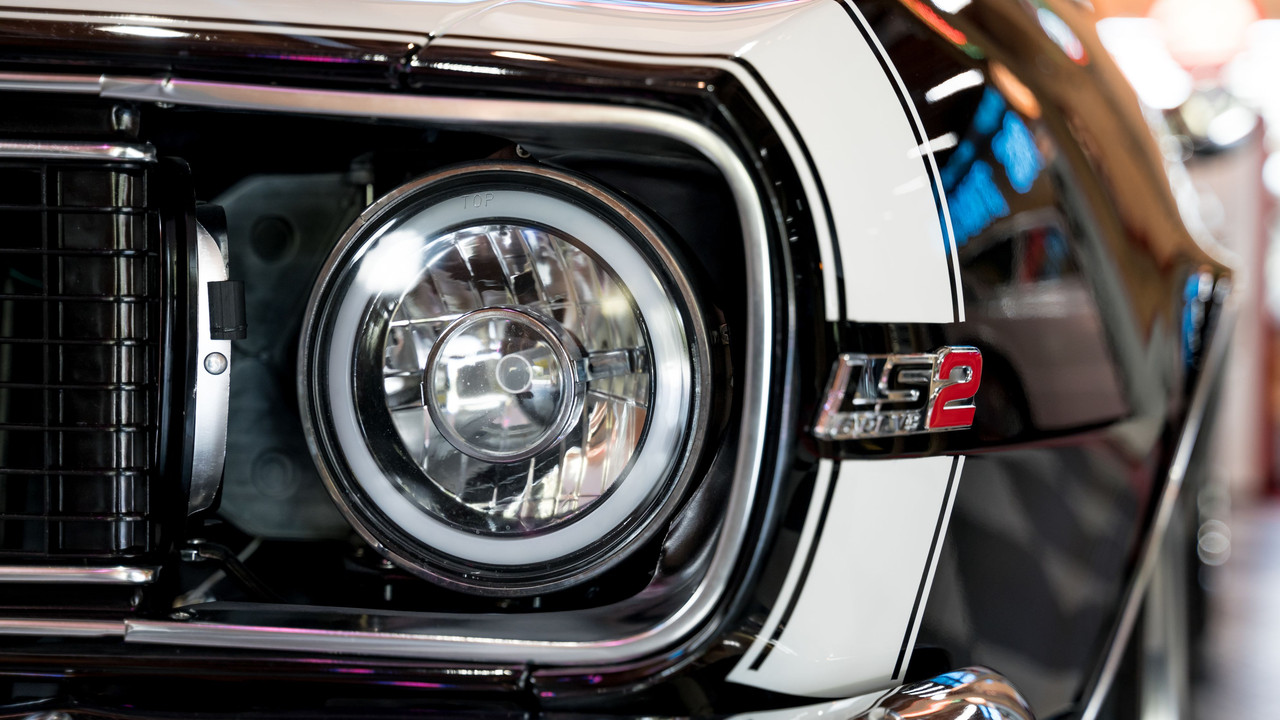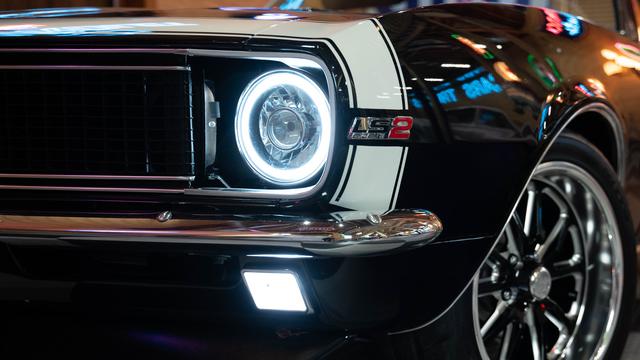 All chrome and polished beauty trim around the entire car has been replaced from front to rear!
Front and Rear Chrome Bumpers
Polished Stainless Steel Wheel Well Trim Moldings
Polished Stainless Steel Rocker Panel Moldings
Polished Vent Window Trim
Chrome Convertible Top Moldings
Chrome Side View Mirrors
Polished Stainless Steel Front Windshield Reveal Moldings
Polished Stainless Steel Convertible Top Pinchweld Moldings
Polished Stainless Steel SS Hood Louvers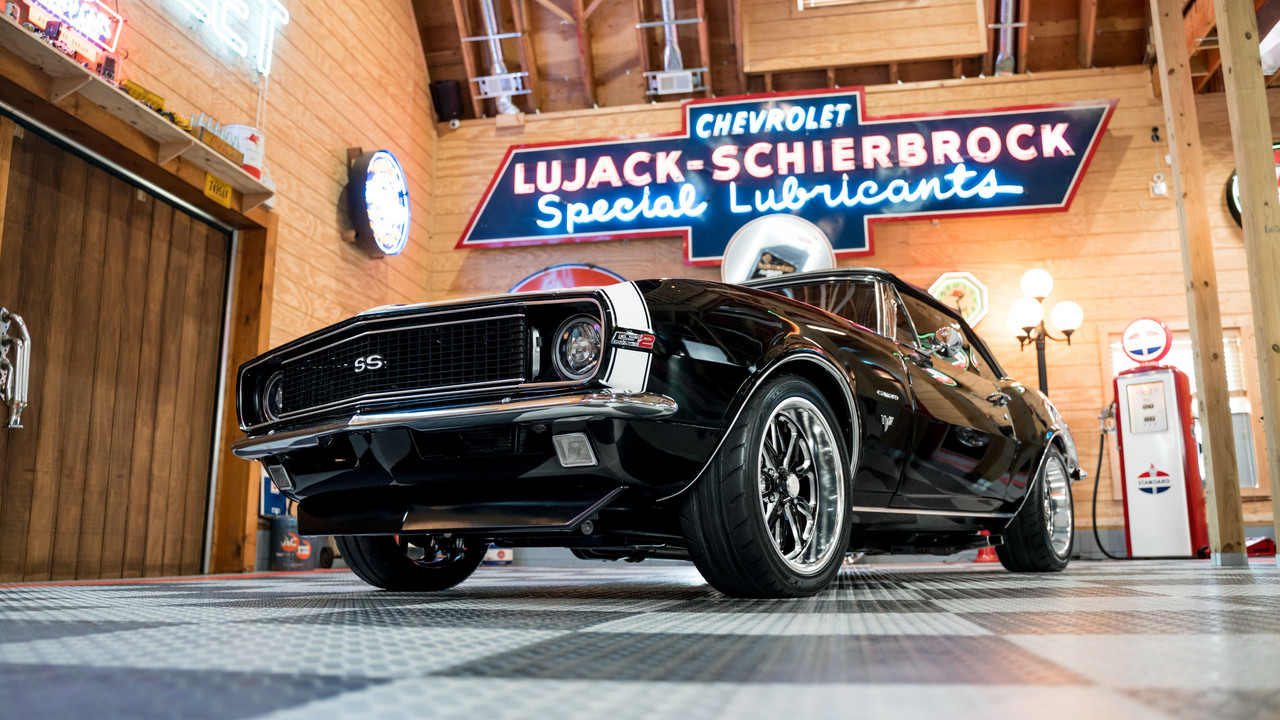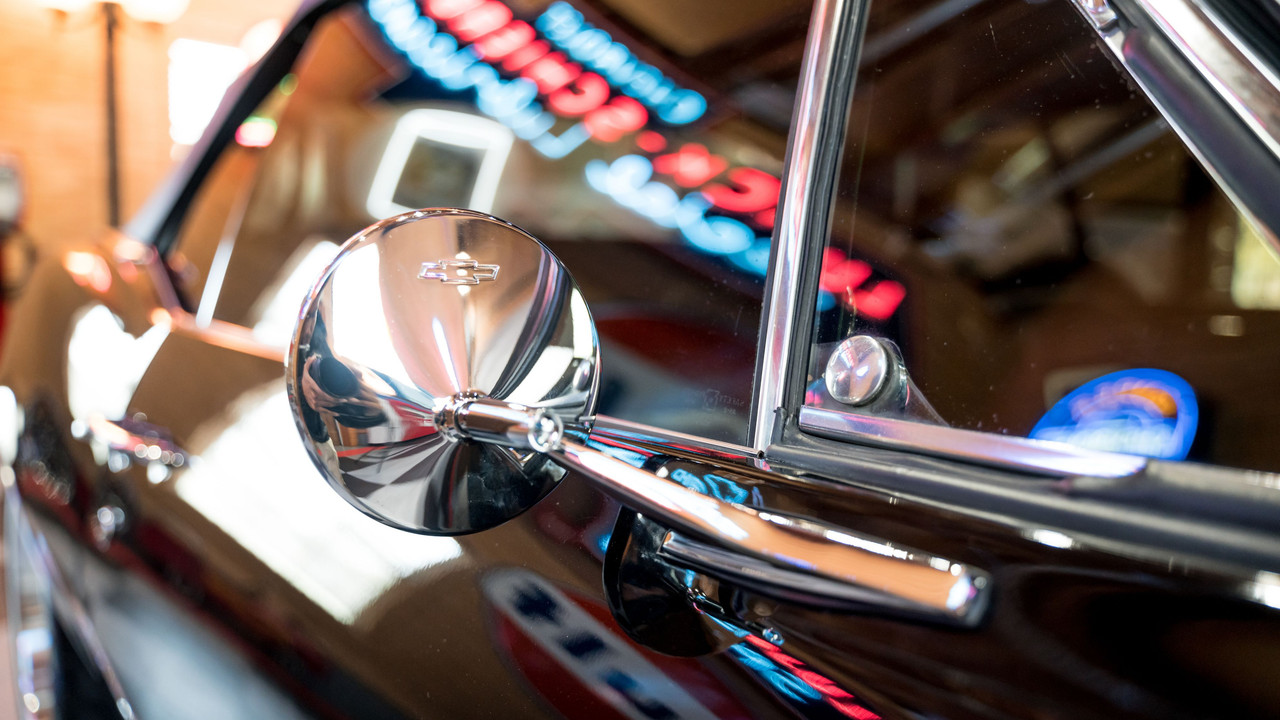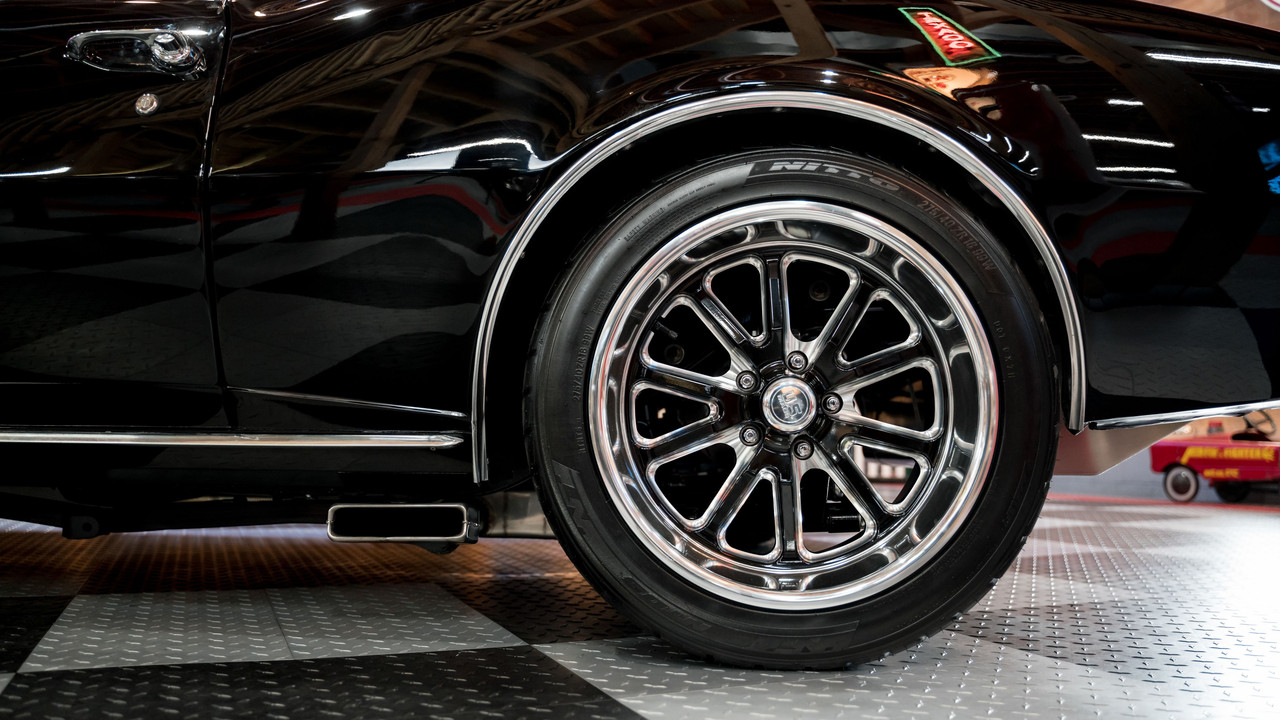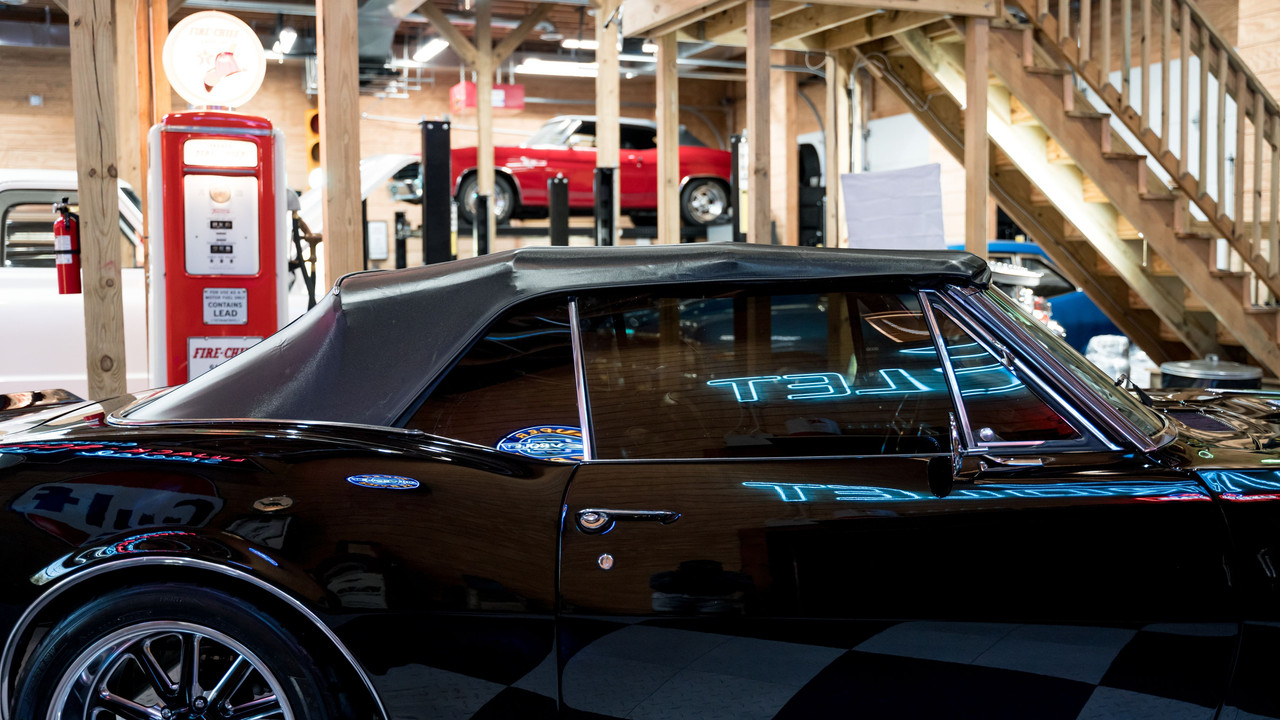 Even the tail light bezels are brand new!
All New Emblems from the Grille and Front SS Fender Emblems down to the SS Rear Gas Cap!
D80 Front and Rear Spoiler Package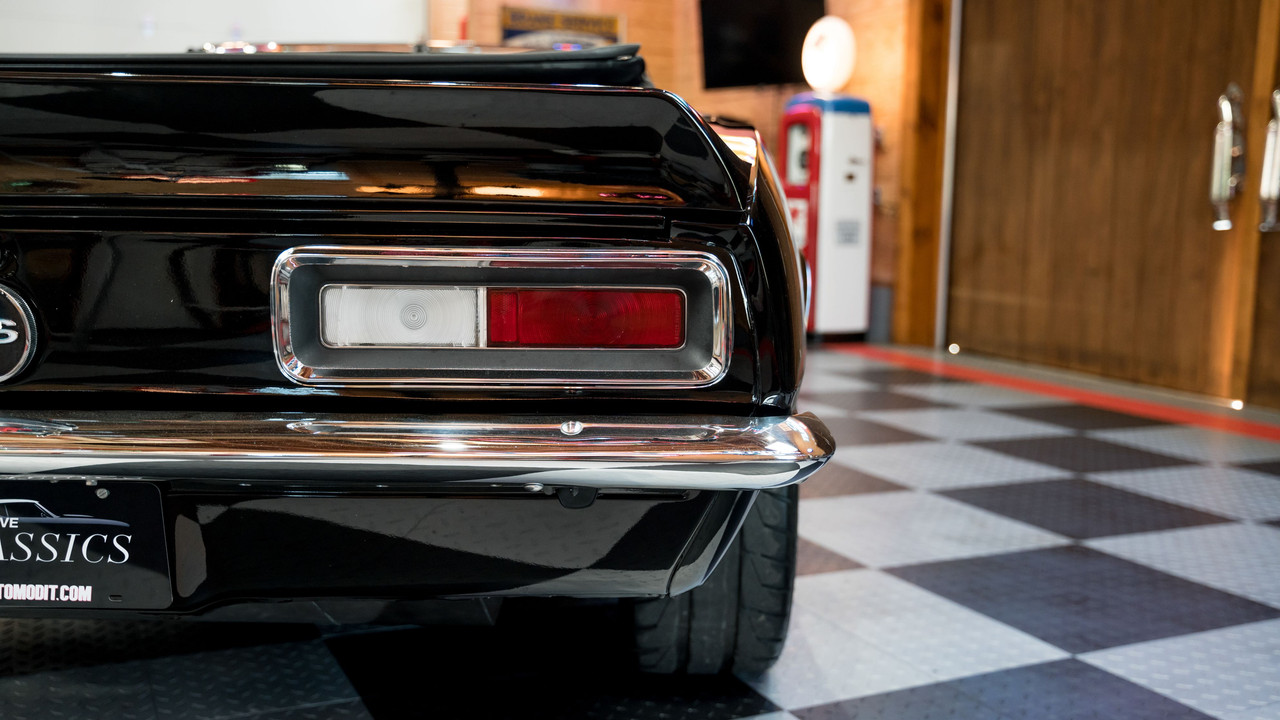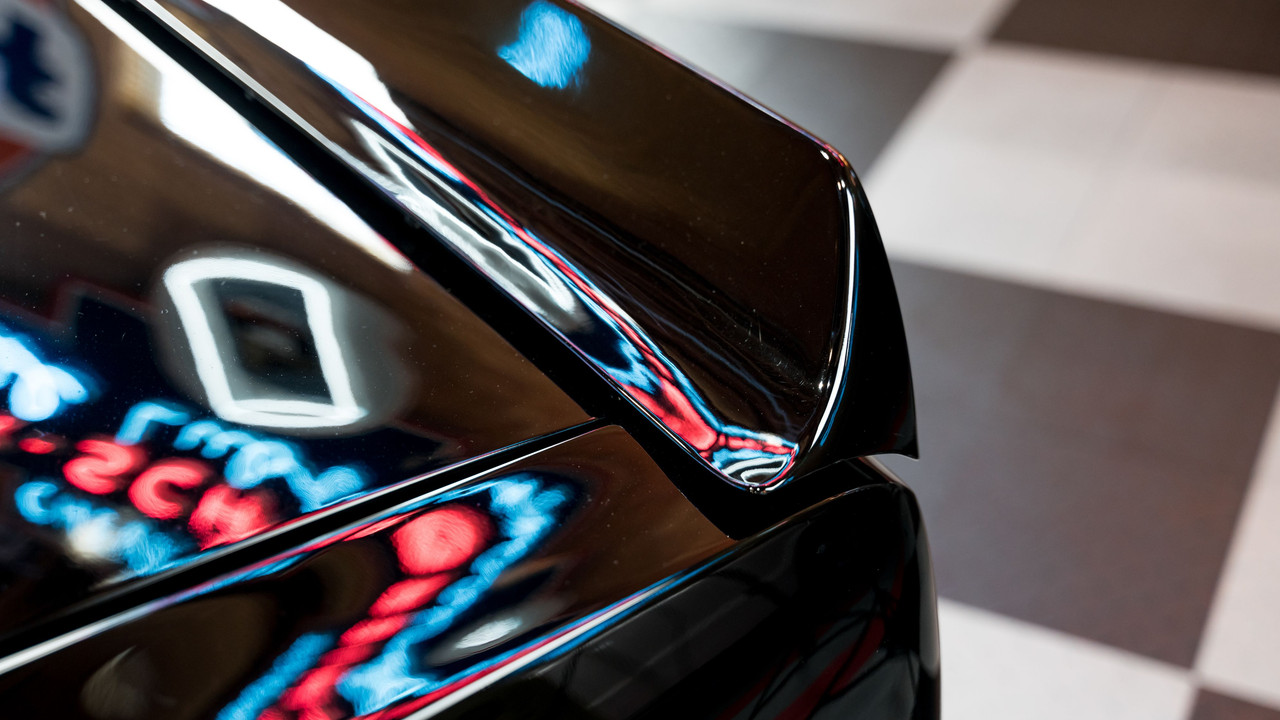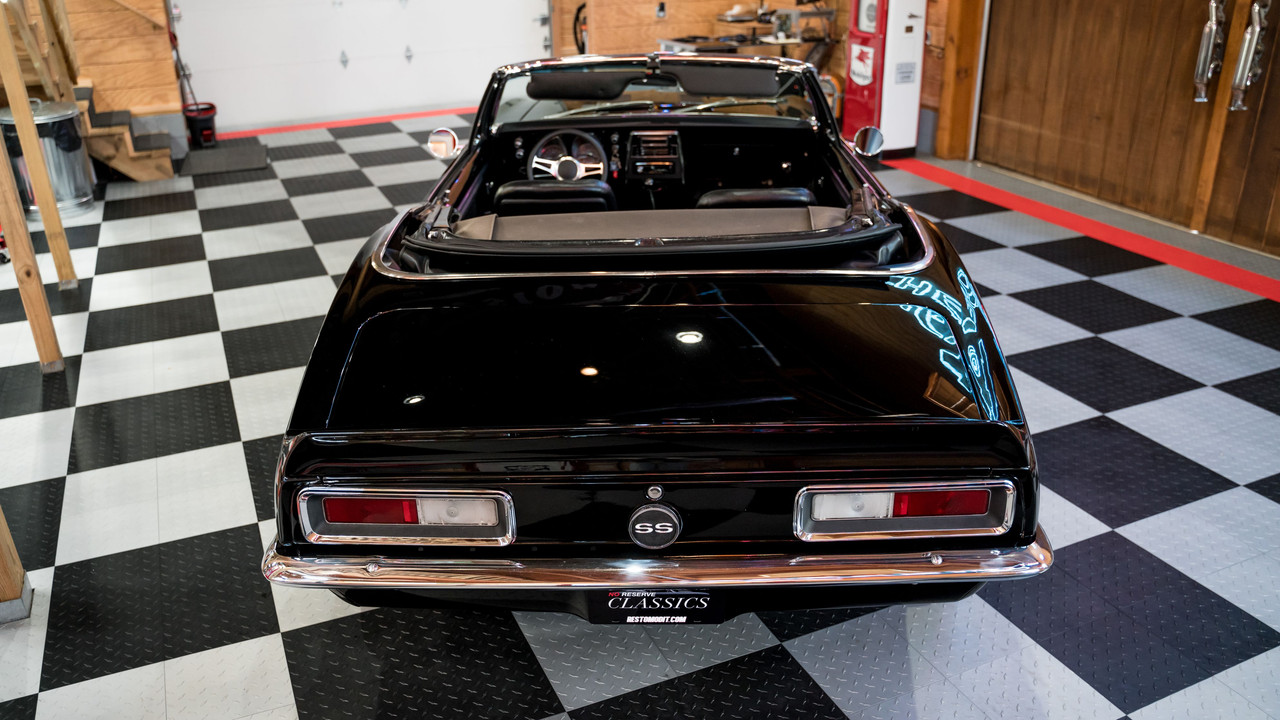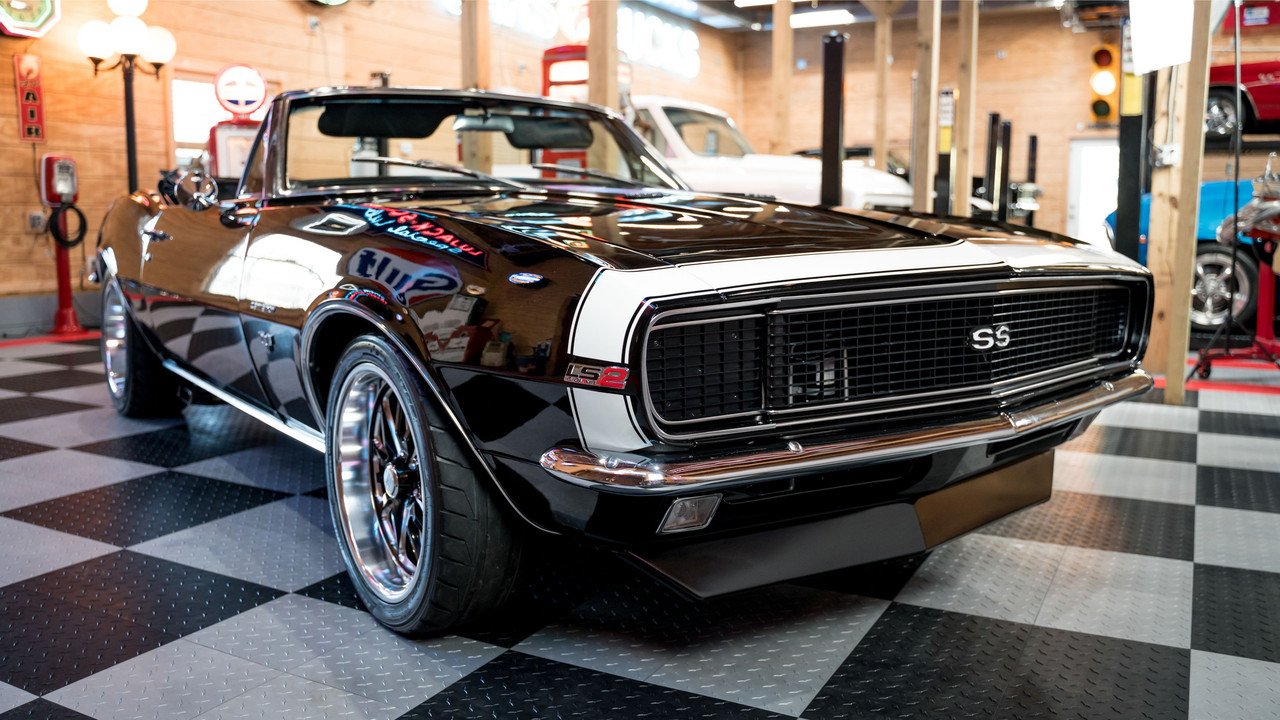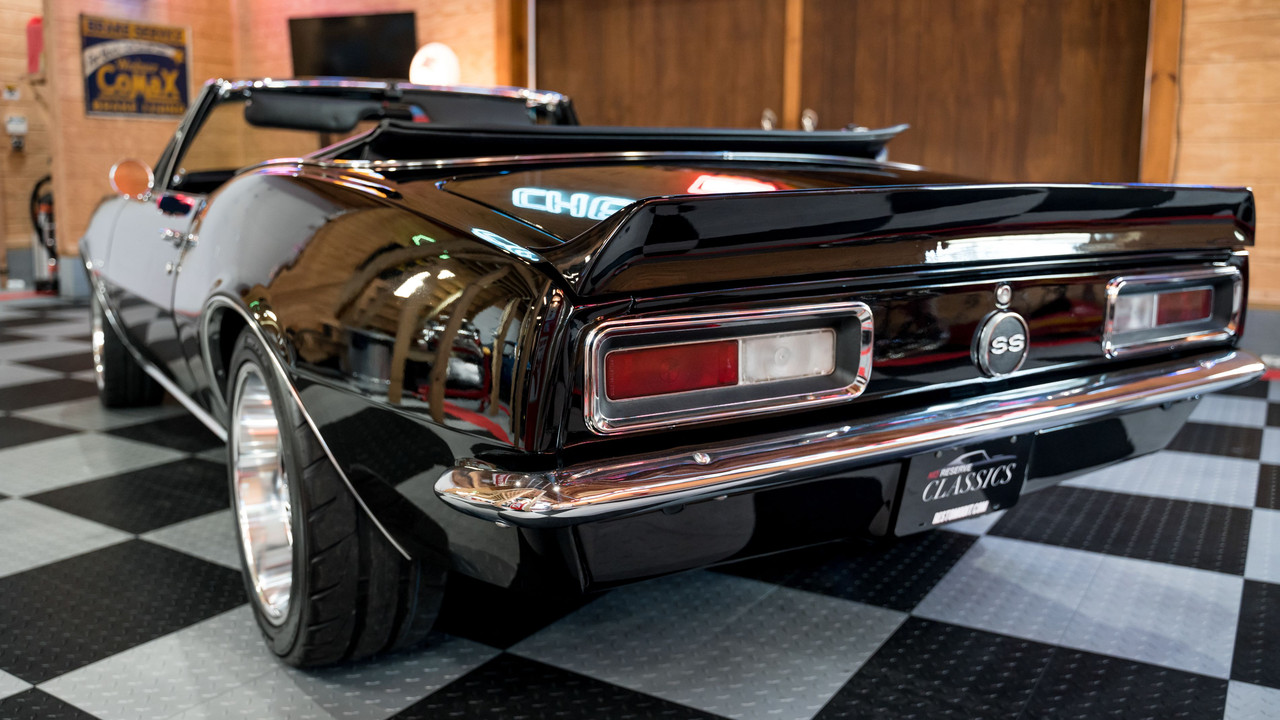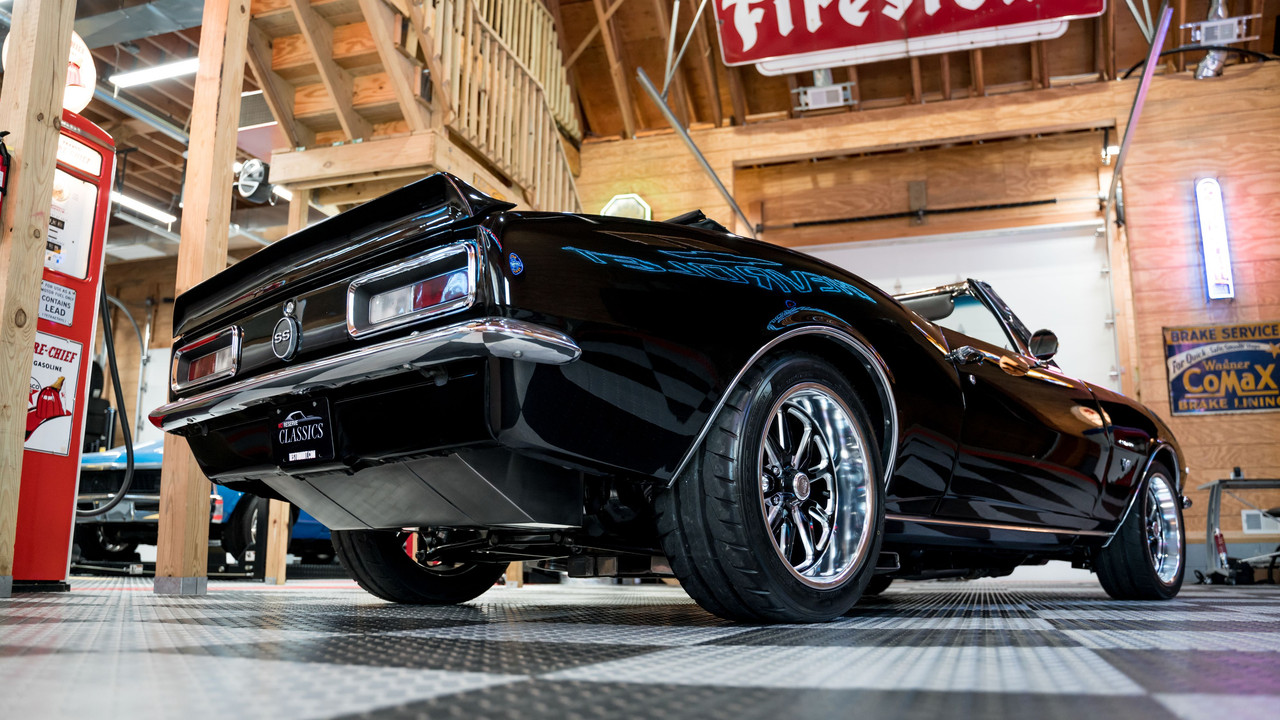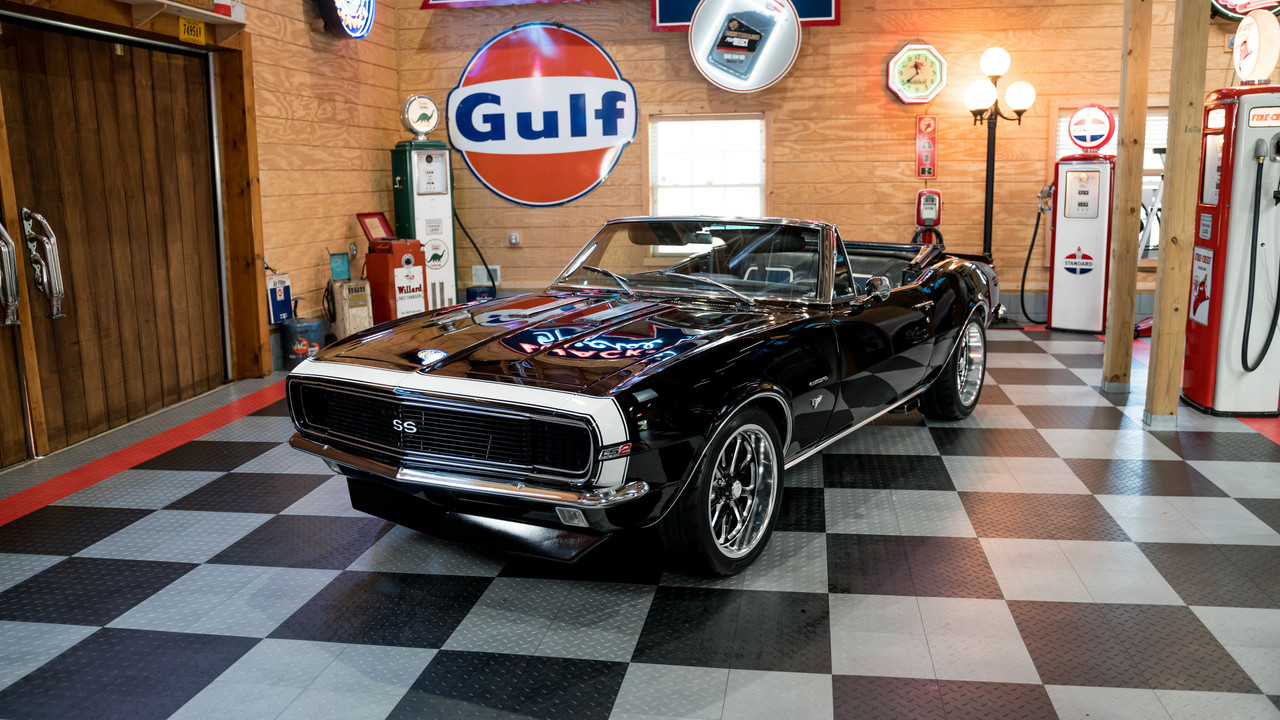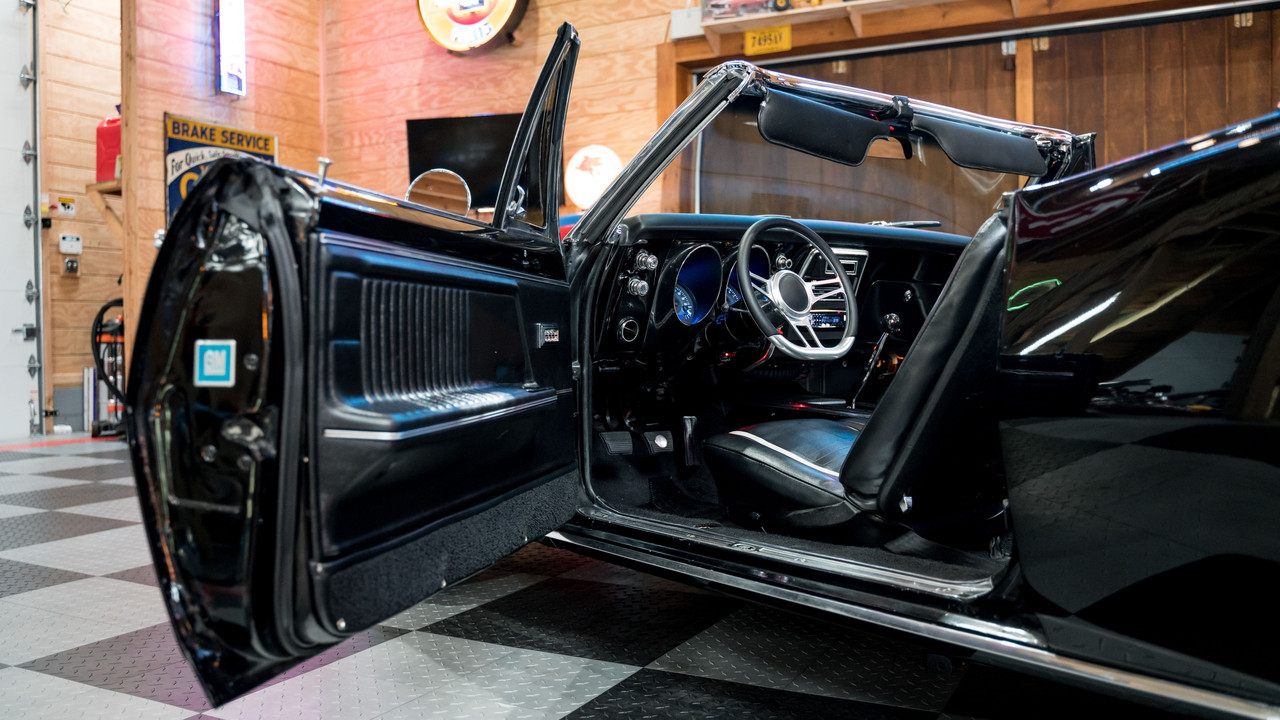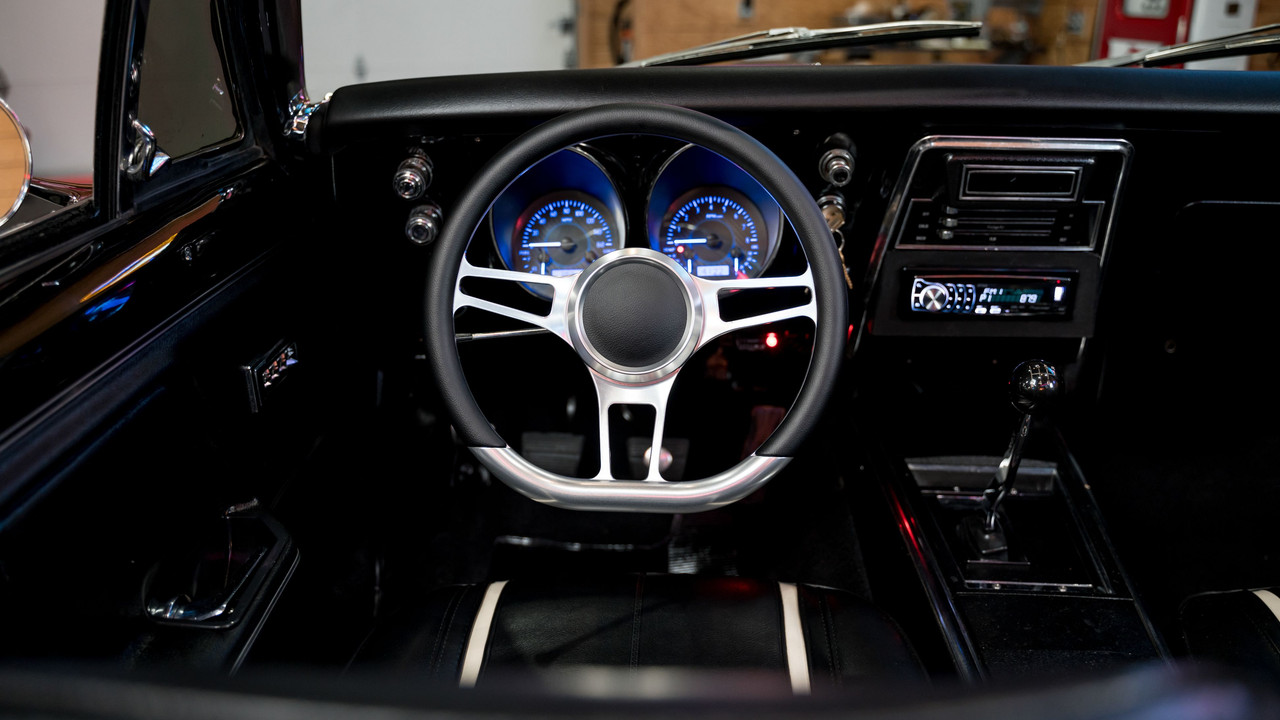 Factory Style Deluxe Black Vinyl Interior that was redone with all new parts, accessories, and subtle custom additions to keep this car comfortable and enjoyable!
Complete Vintage Air Retrofit Air Conditioning and Heating System that provides ICE COLD A/C during the hot summer and nice warm air during the winter that truly allows this Camaro to be a full 4-Seasons Capable/YEAR-ROUND car!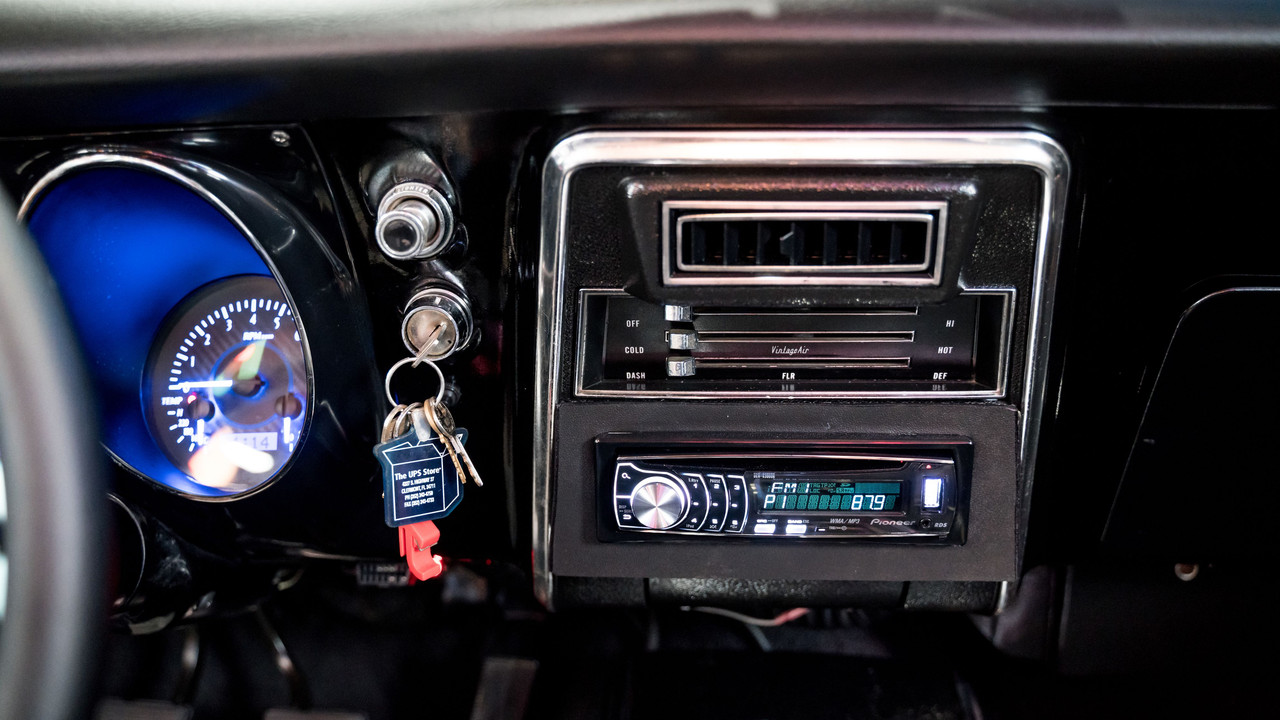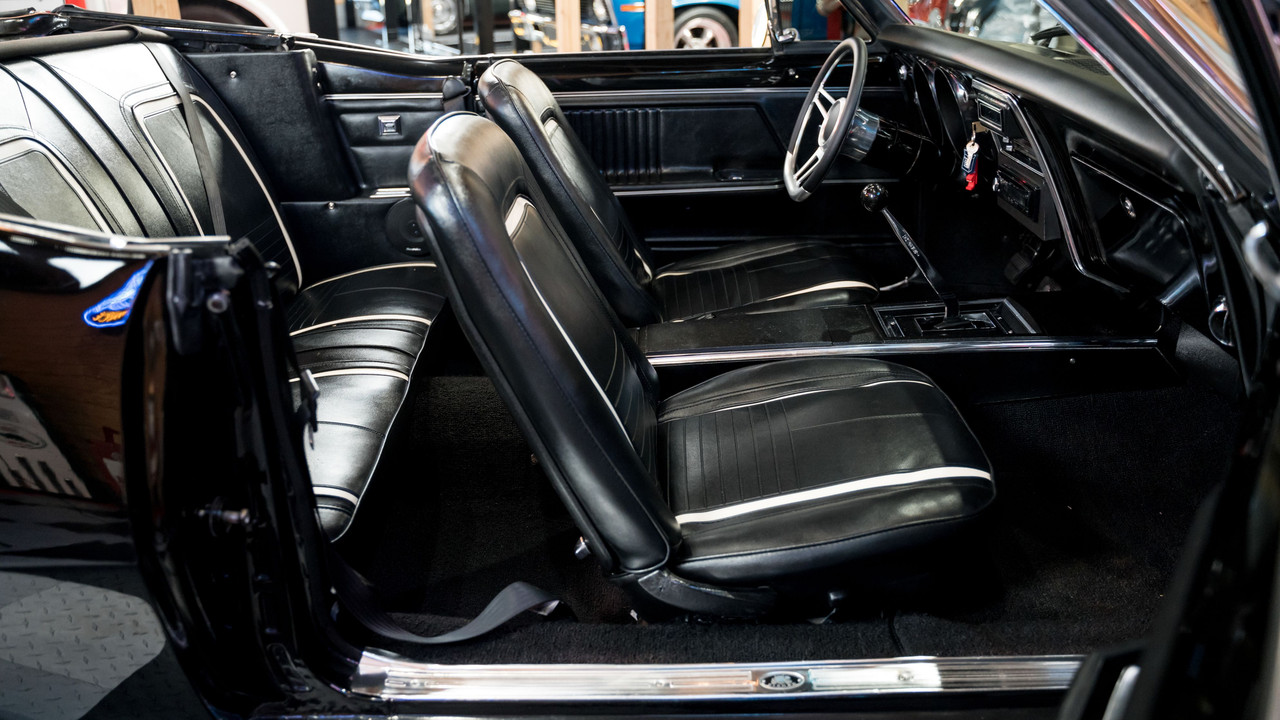 Deluxe Black Door Panels that are in excellent shape
Custom Dakota Digital VHX Series Gauges that take all of the drivetrain information from the OBD-II Port and displays it onto an LED Backlit Gauge Cluster that conveniently provides a full range of information about your car directly in front of you.

From speedomter, tachometer, voltage, oil pressure, to fuel level, these gauges not only provide quick response but also very accurate information.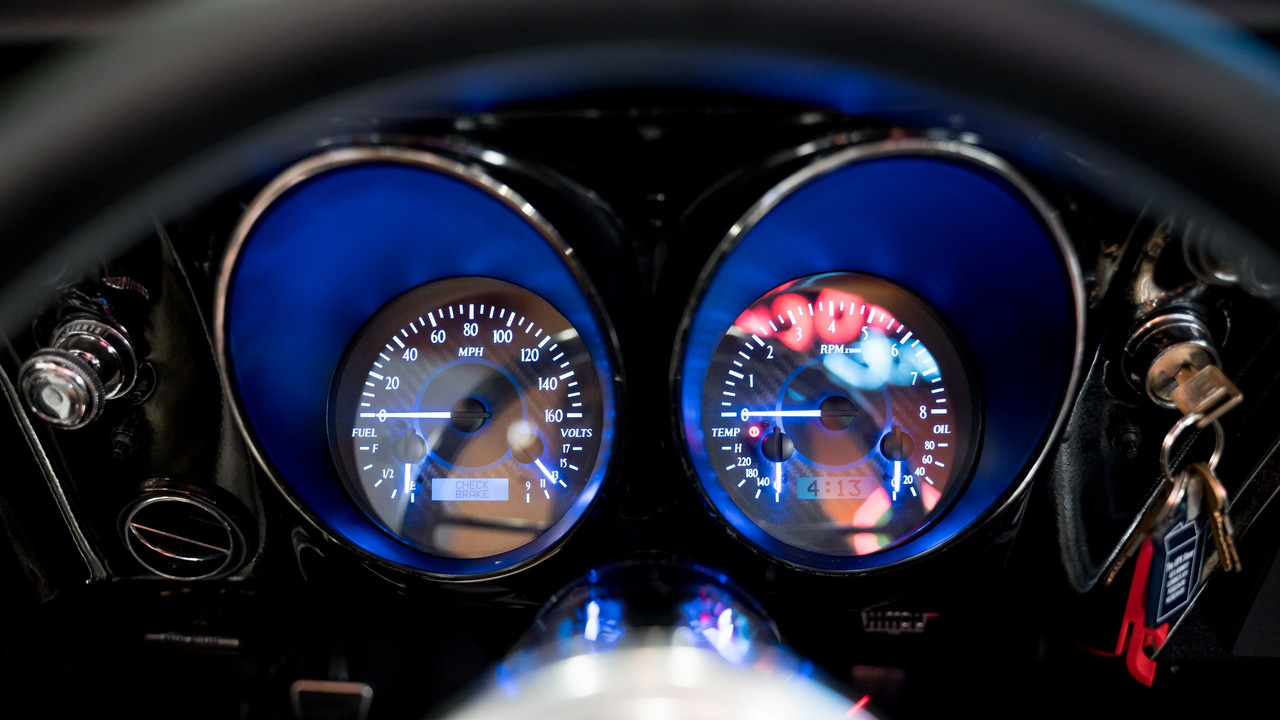 Complete Power Window Conversion FRONT AND REAR! Makes driving a classic Camaro like this a breeze. No more window cranks to worry about spinning down for fresh air which are known to break off and become troublesome over time due to poor design. Flip a switch and you're in business!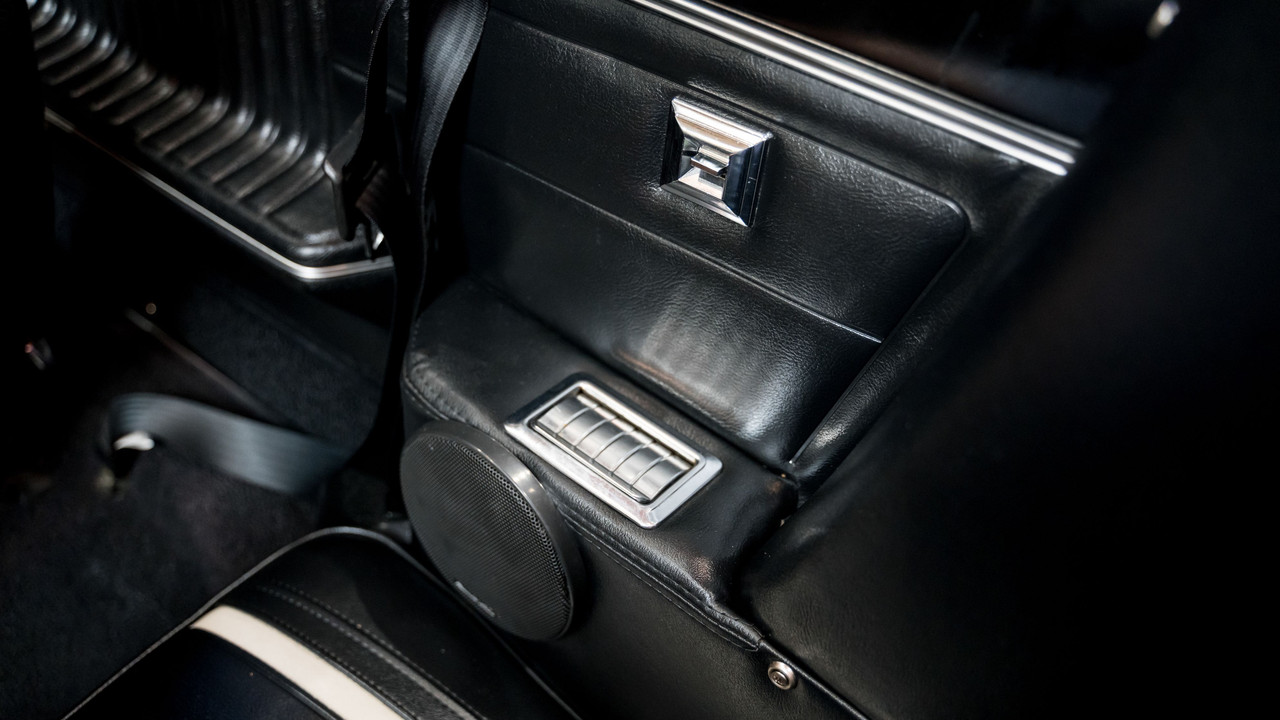 As previously mentioned, this car is indeed equipped with a Power Convertible Top that makes putting your top down on a nice sunny day easy as can be! Stay in your seat, unlatch the top, flip the switch, and you're in business!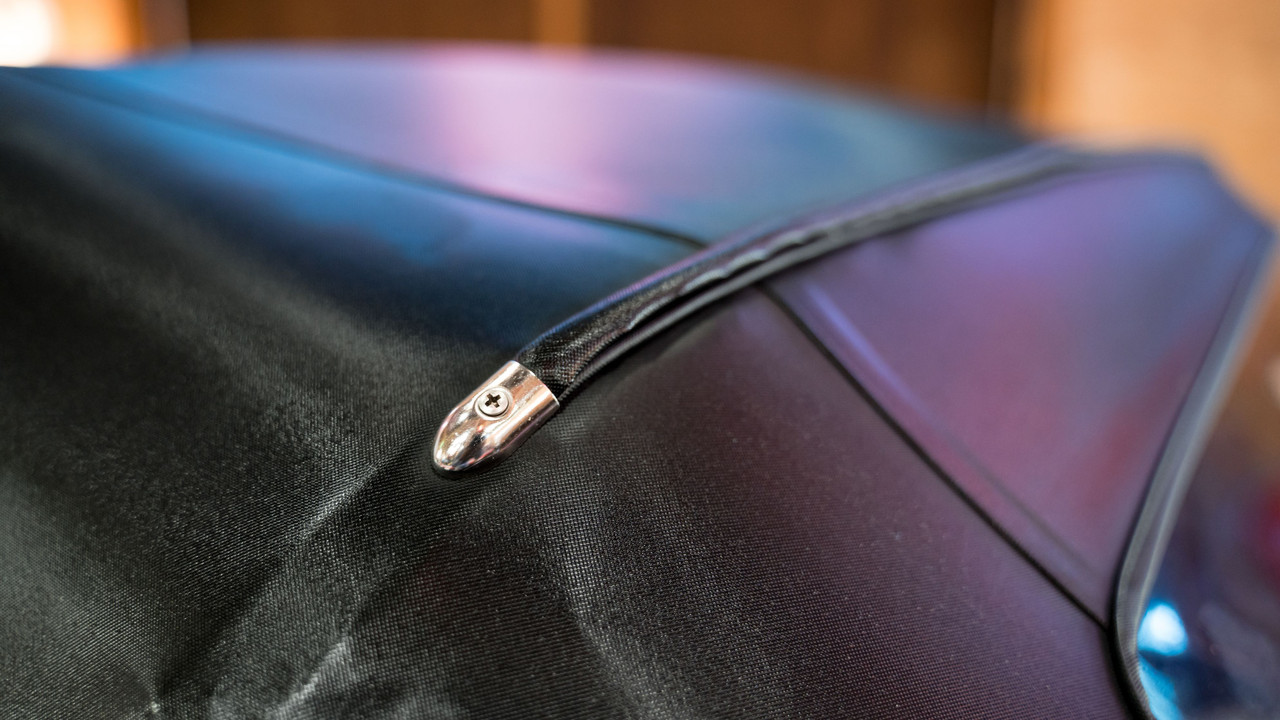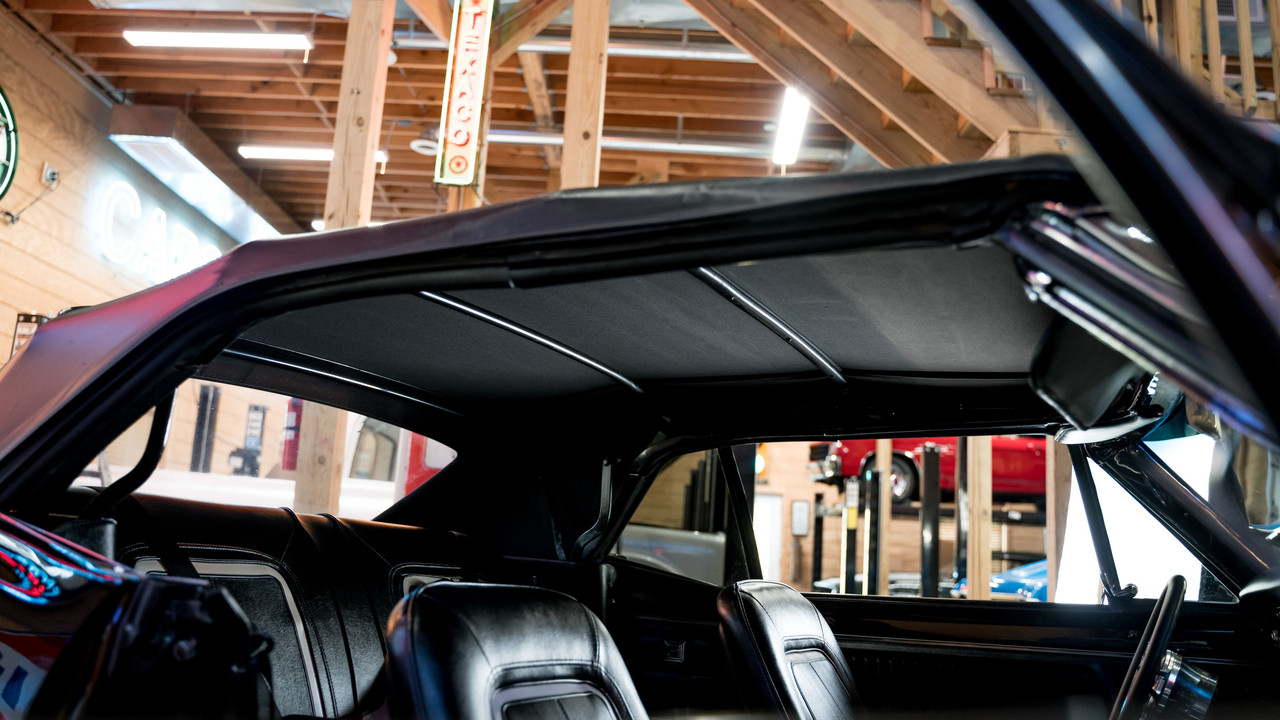 Complete Center Console Package with 6-Speed Hurst Short Shifter!

Gears are super tight and within very close proximity to make bang shifting a breeze
A lot of times when an aftermarket transmission with more than 4 gears is installed into these older cars, the shifters tend to interfere with a bezel or even the console assembly itself. With this short shifter package, interference with the console is not a problem and lets this 6-Speed T56 Transmission operate as though if this car originally came from the factory with it!
Features a custom Electric Parking Brake that eliminates the need for a foot pedal! Simply push a button and let the actuator and electric motor keep this car in place!
Custom Polished Billet Aluminum D-Shape Steering Wheel with a super comfortable Black Vinyl grip that let's you take control of the road with ease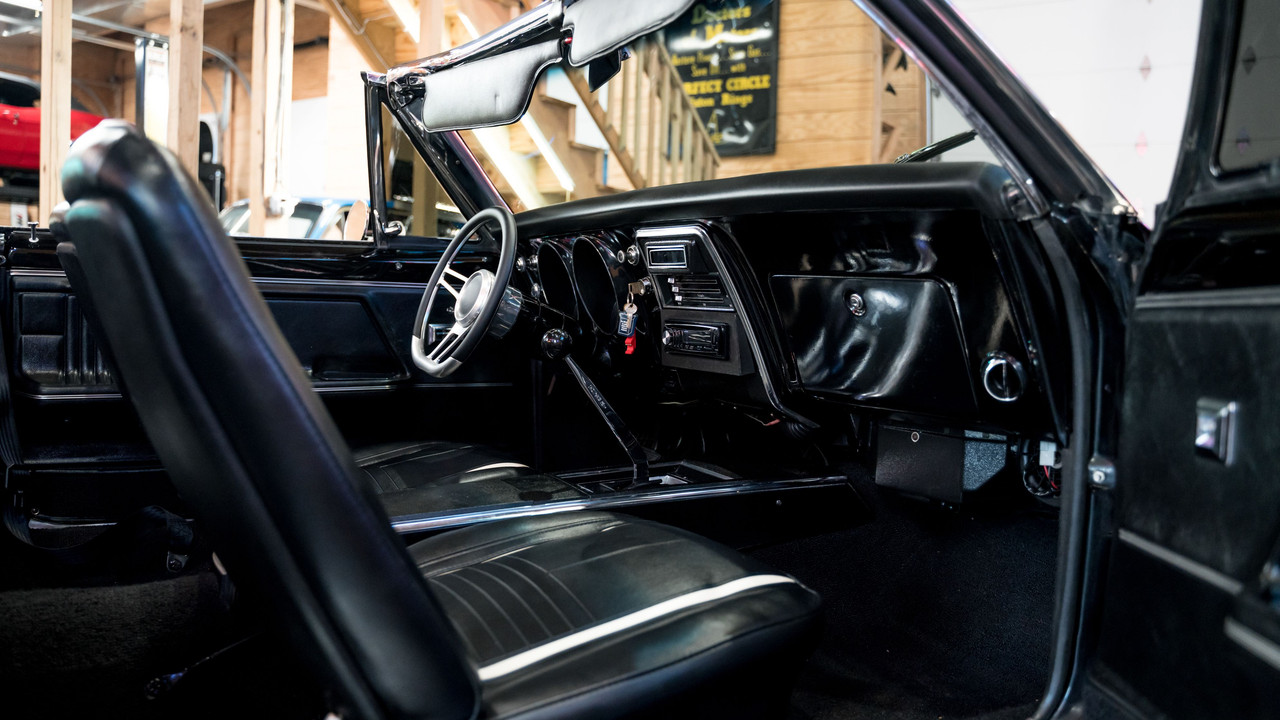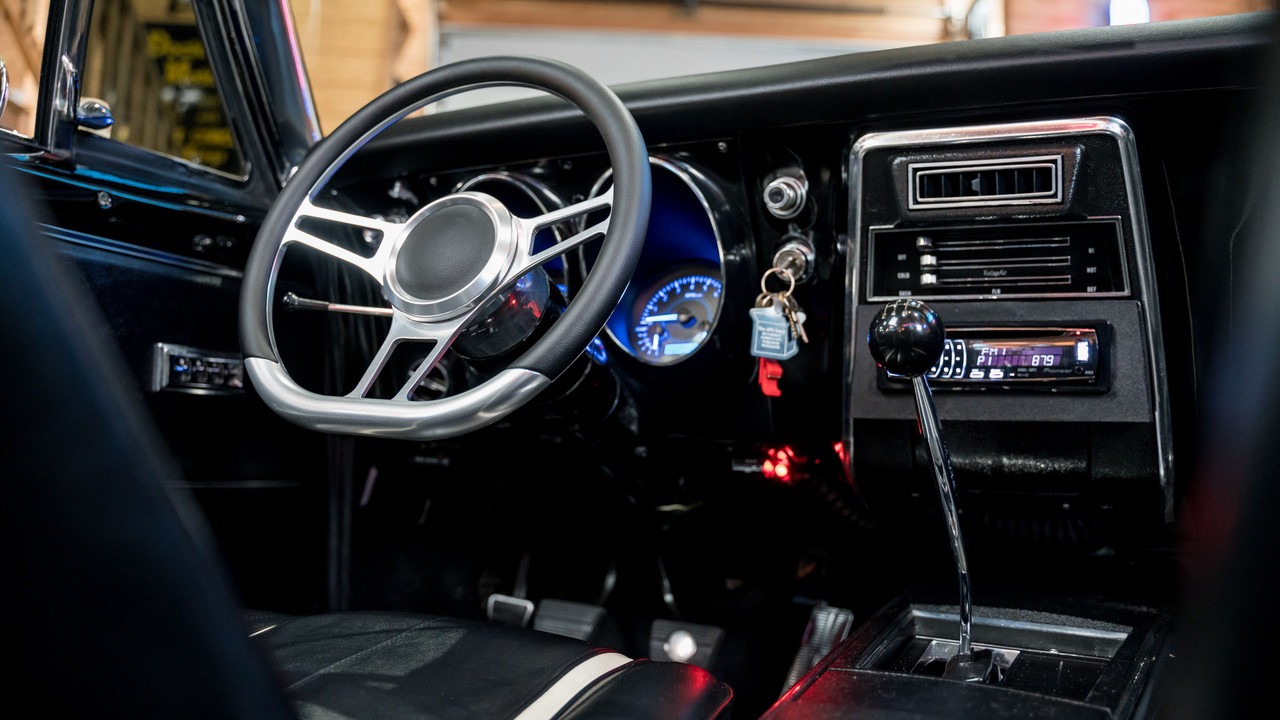 OER High Quality Reproduction Factory Style New Dash Pad
All Carpeting was replaced during the restoration with the factory style 80/20 2-Piece Loop Carpeting
Kick Panels and A-Pillar Moldings Replaced
Dash was repainted and refinished for that brand new feel and appearance
Extremely clean and properly kept trunk!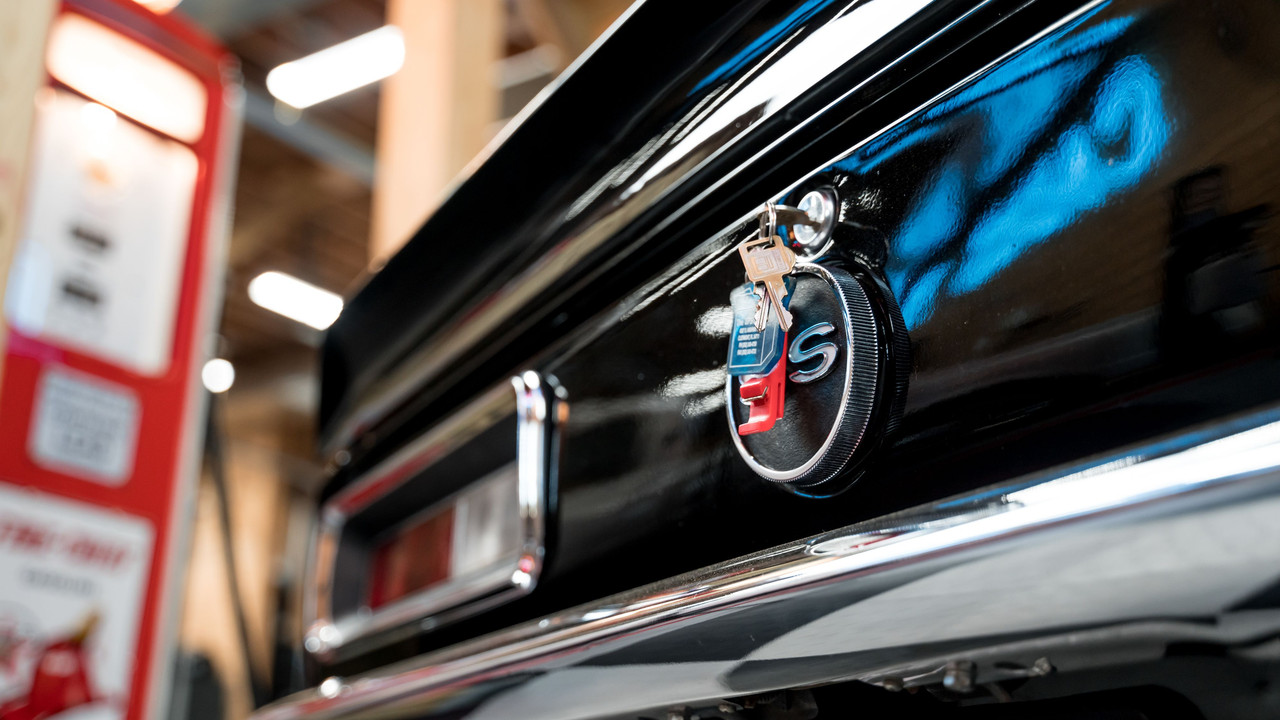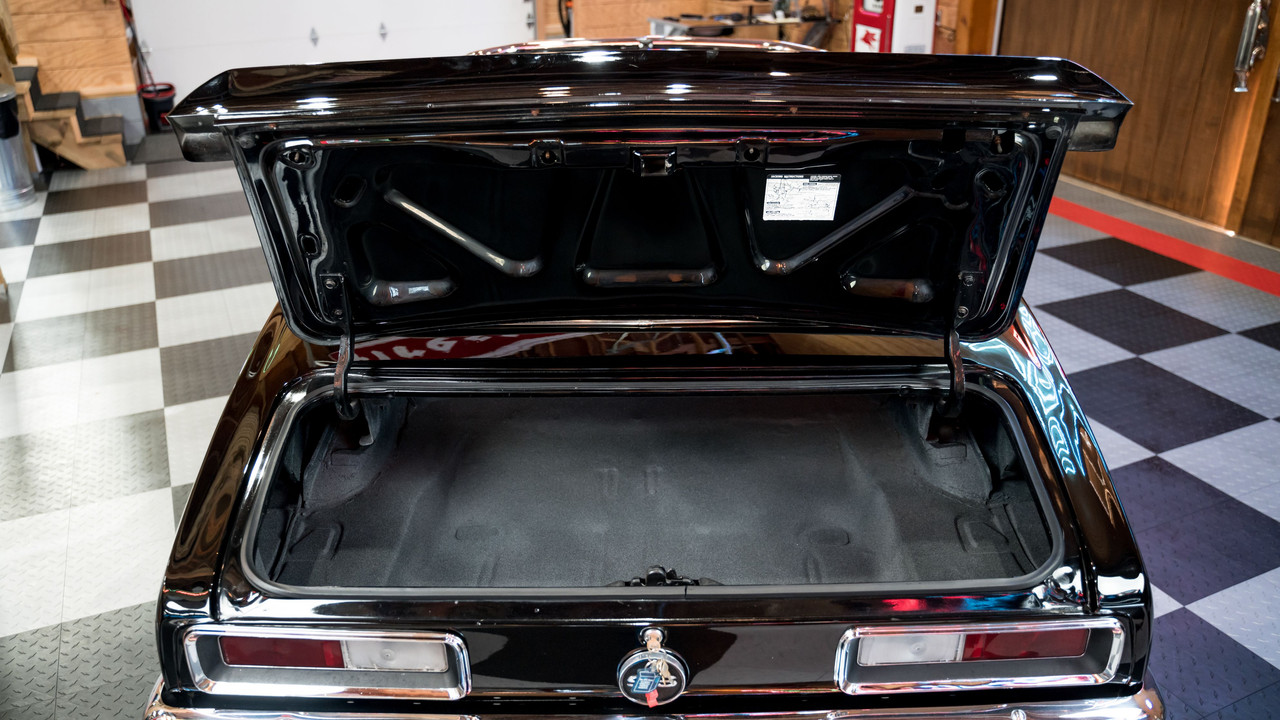 Overall this interior presents beautifully between all of the new parts and accessories and functions incredibly well with its upgrades. Not to mention it is super comfortable and a breeze to drive in.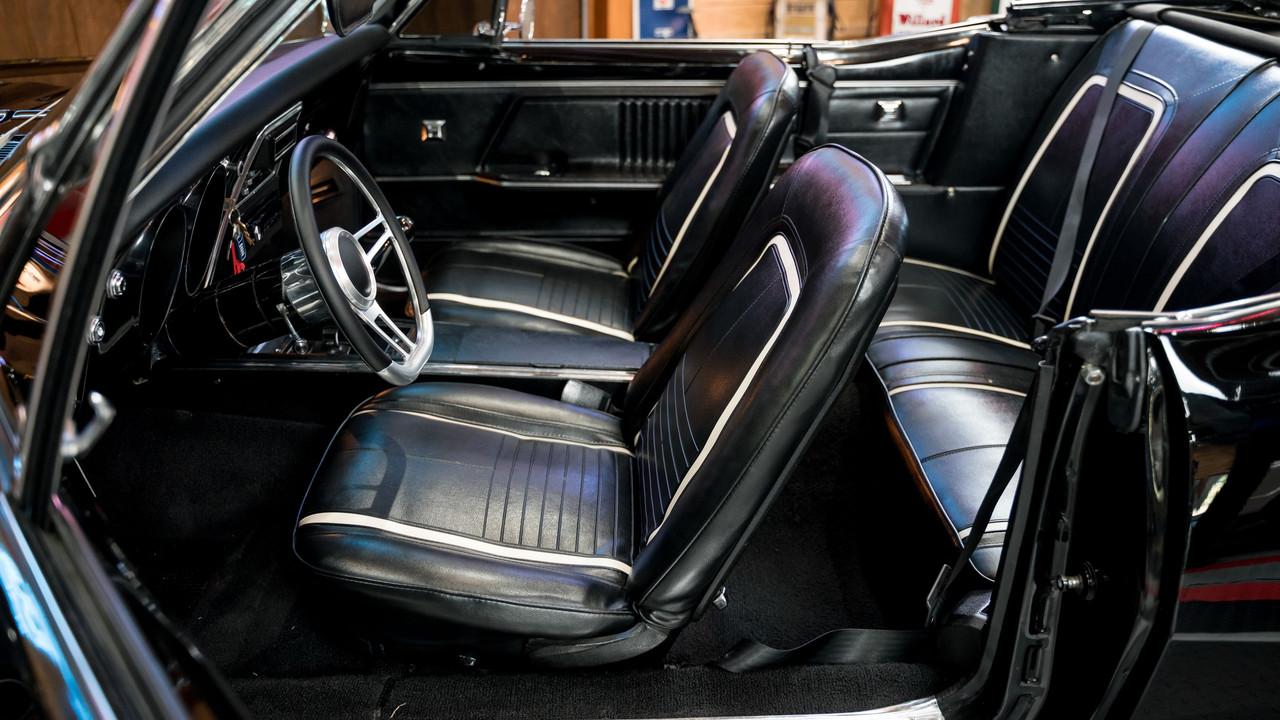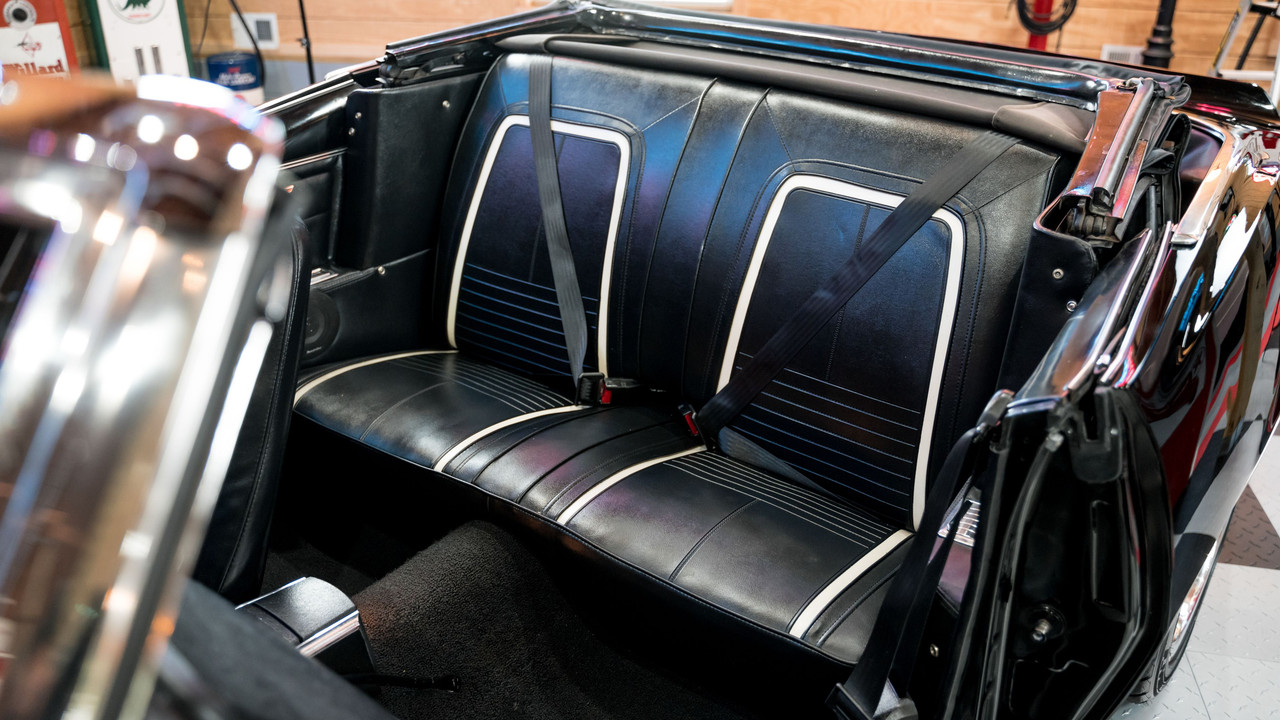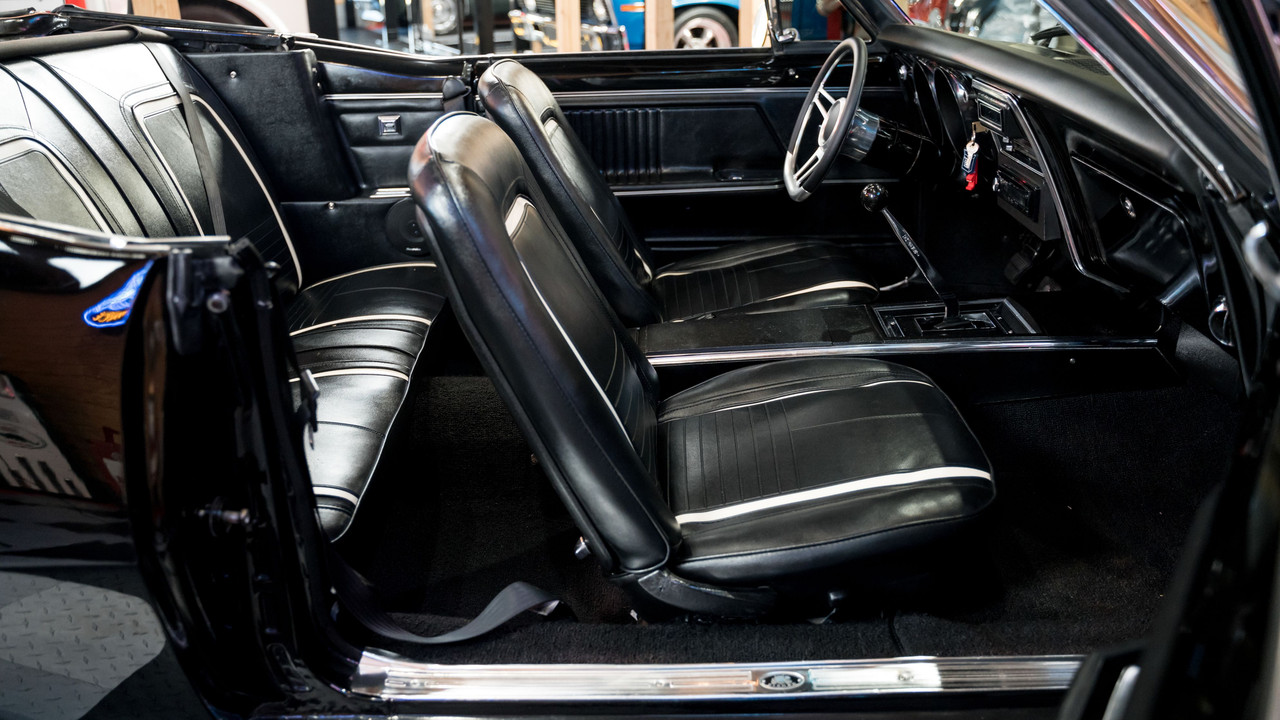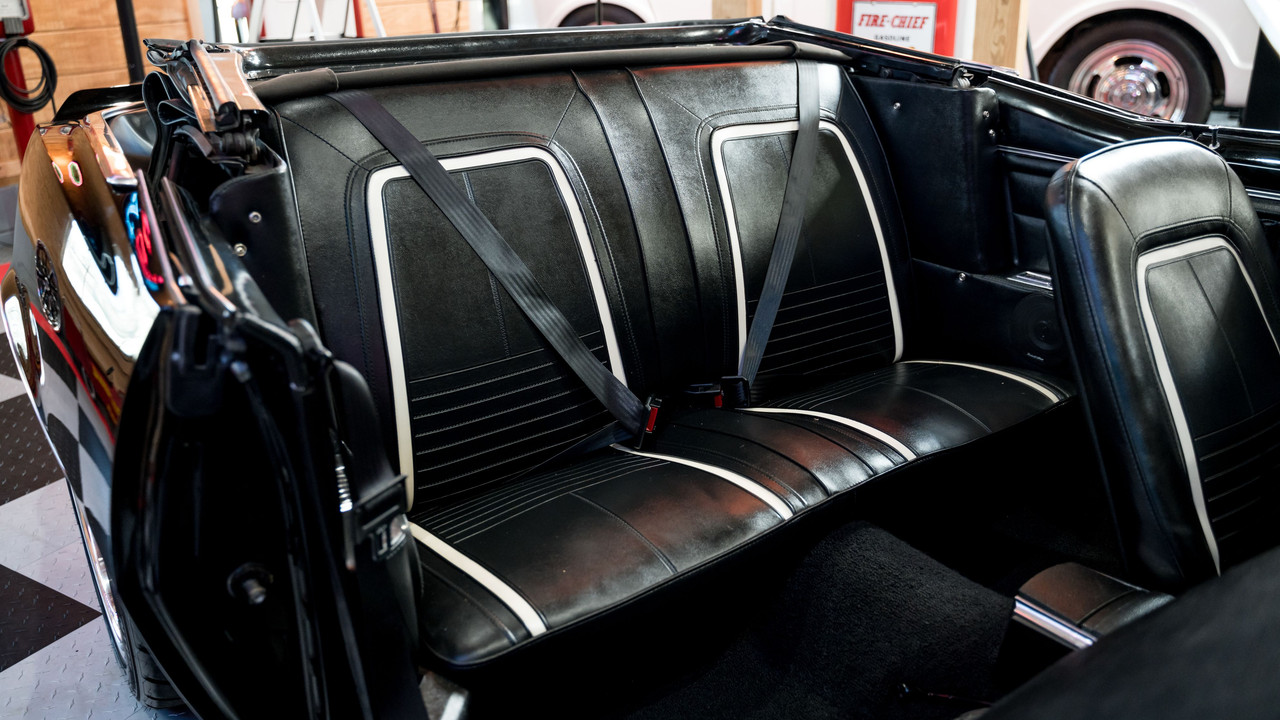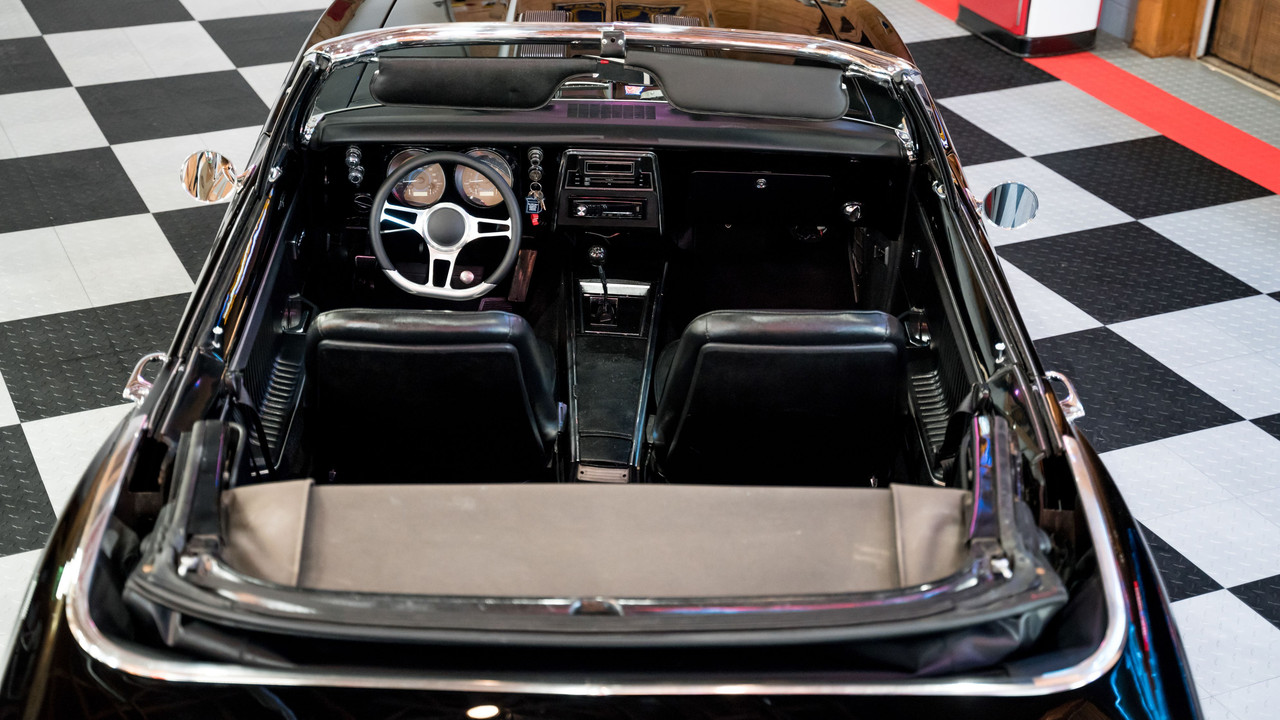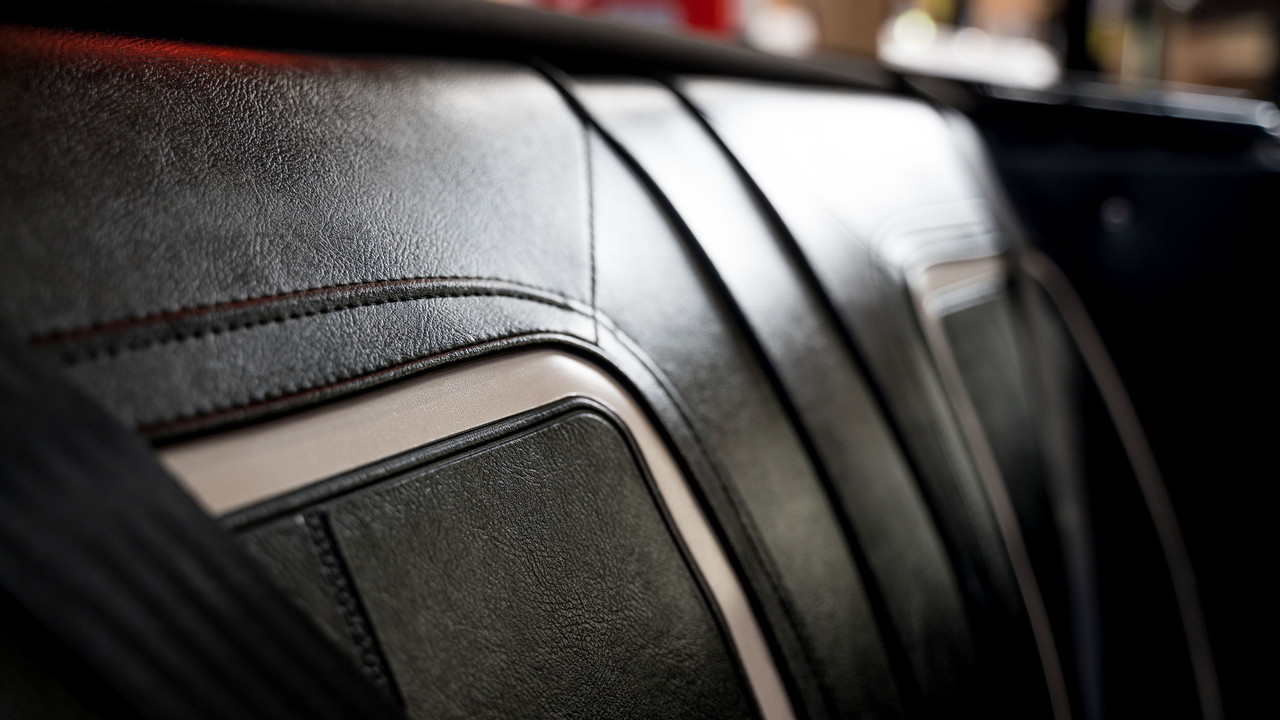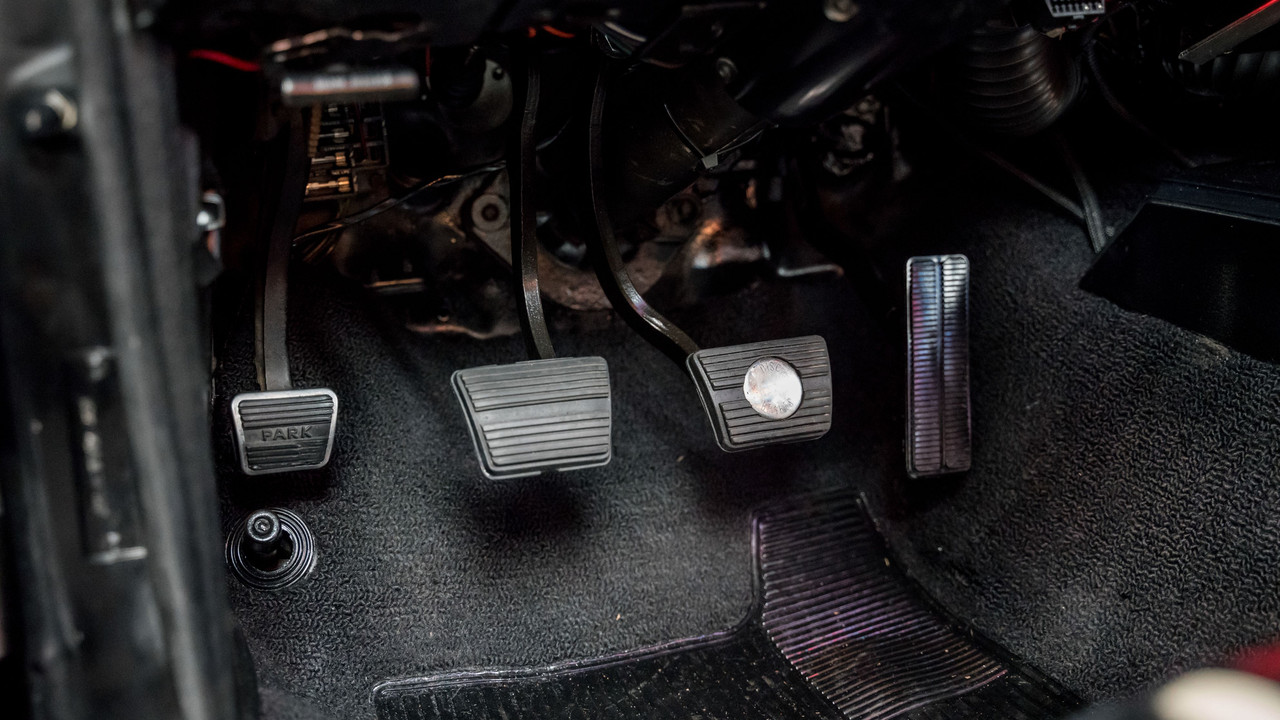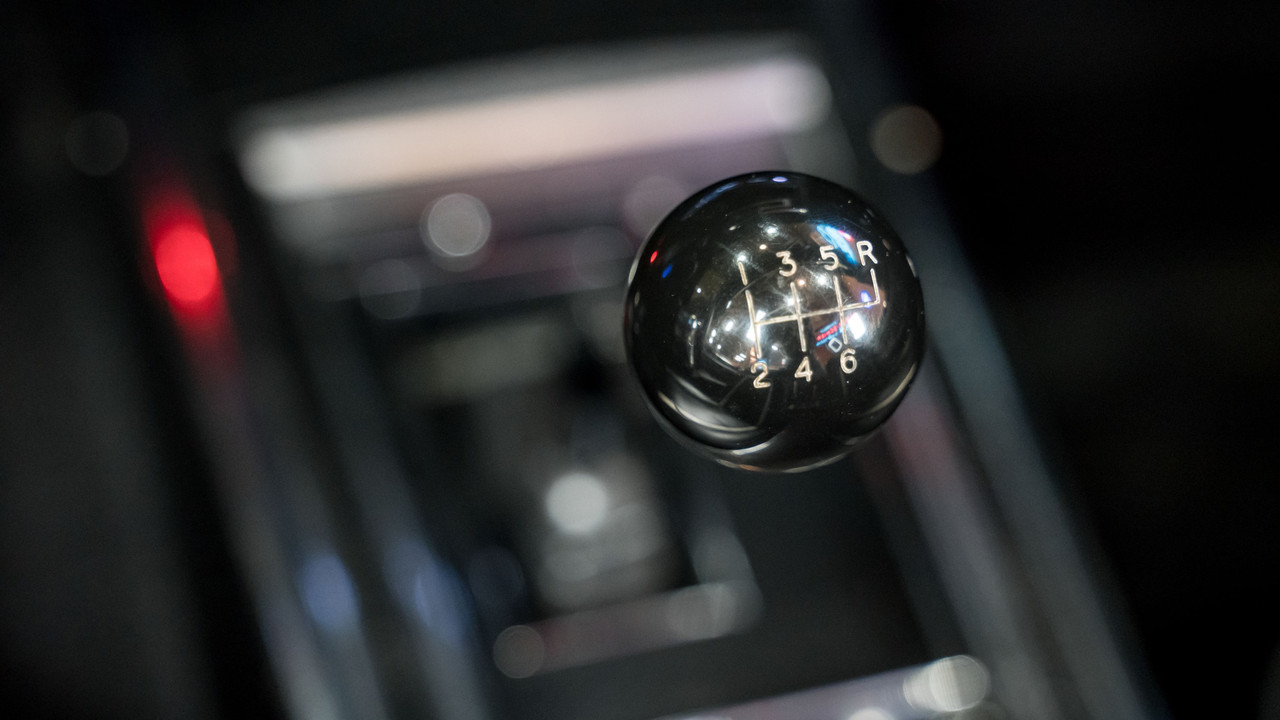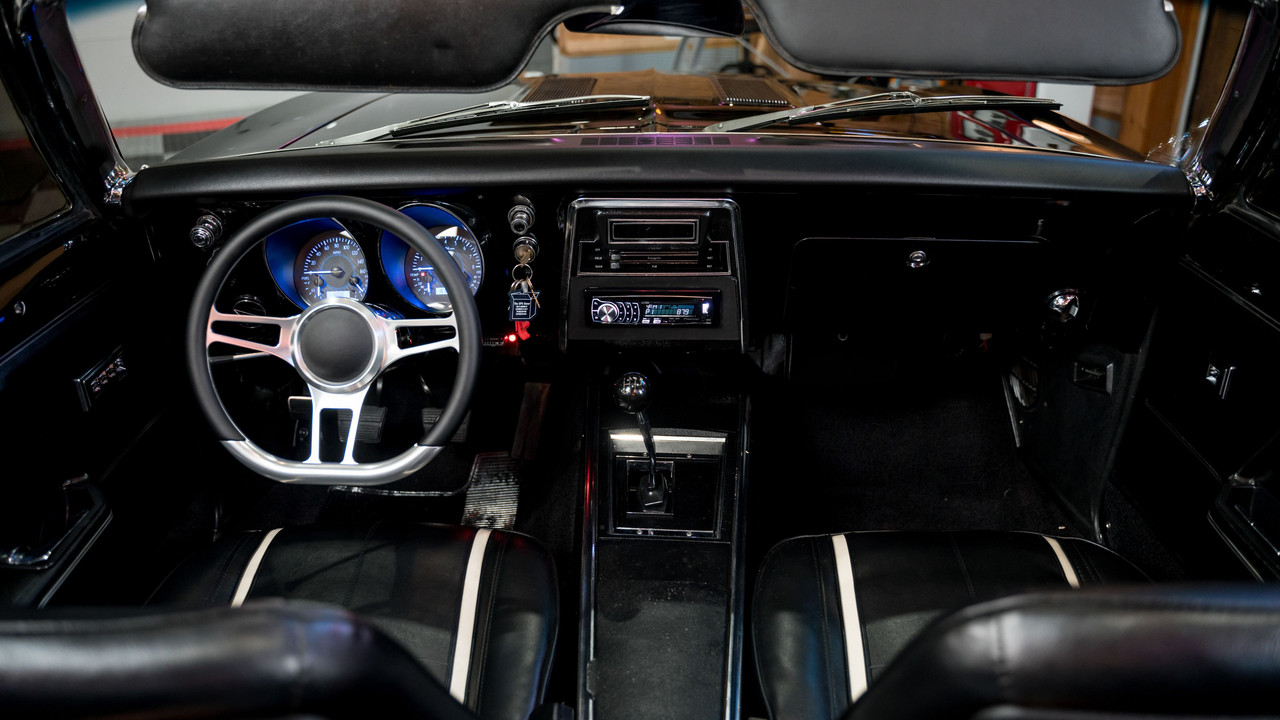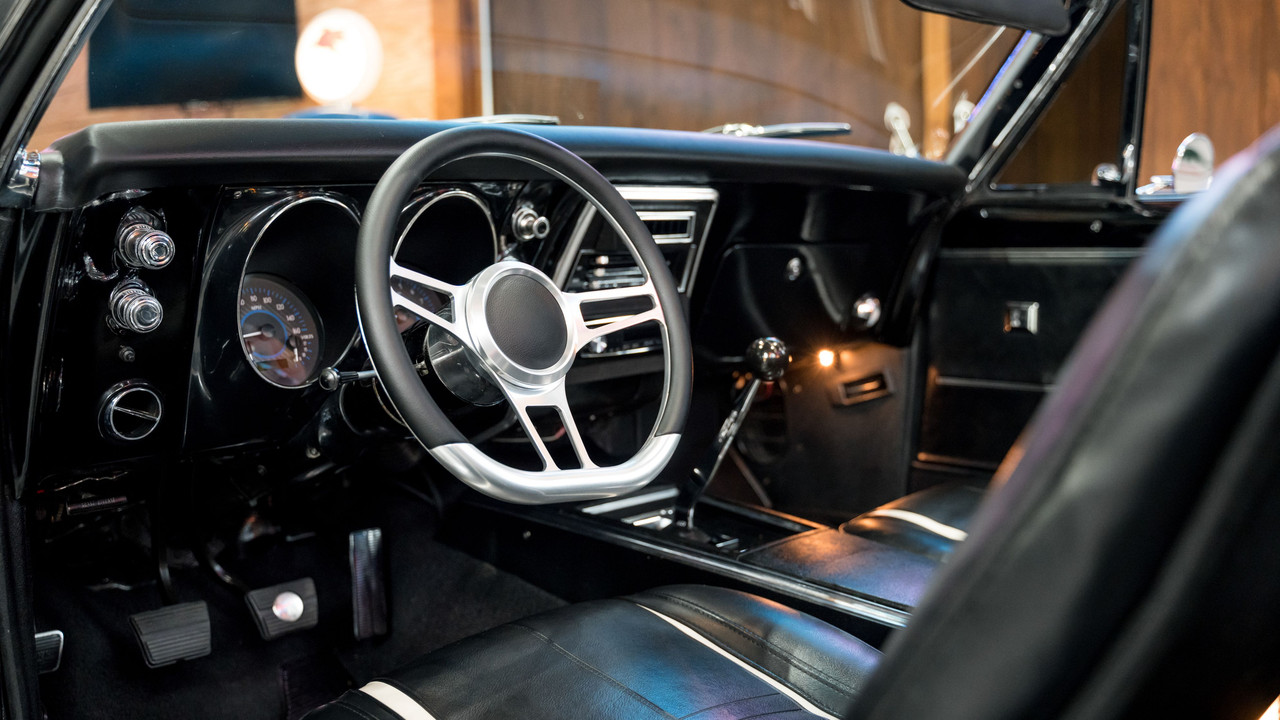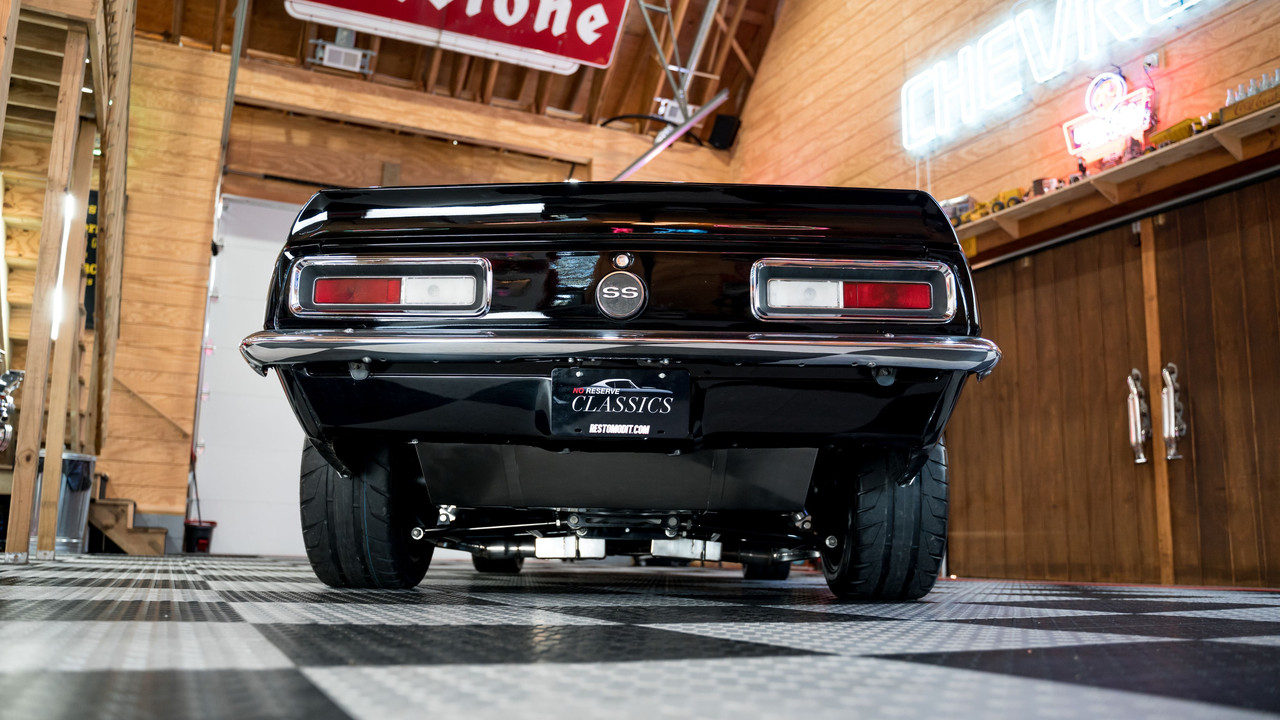 Fully Detailed and Rotisserie Restored Underbody with all new custom fabricated suspension and sheet metal work!
As previously mentioned, this car from the factory is indeed a Los Angeles built car designated by its VIN Number (124677

L

163907). If this car was built in Ohio, it would have had an 

N

instead of an 

L

.

This makes a massive difference in the history of the car due to the simple fact that cars that spent most of their lives on the East Coast saw massive amounts of road salt which is notorious for rusting out these cars.
Not the case with this particular '67 Camaro Convertible!
It was born in Los Angeles and from what we were told has spent most of its life on the West Coast! We actually acquired the car in California so it only makes sense why this car is in such excellent condition!

This car is equipped with the modern day favorite 6-speed transmission, the Tremec T56!

 A highly versatile, smooth-shifting brute of a gearbox, it has repeatedly proven its worth in a variety of factory super cars, as well as in its racing efforts all around the globe. This makes the T56 transmission one of the most highly sought after transmissions simply due to its popularity in the automotive world.
Having a LS2 mated to this 6-speed is definitely no exception! Change gears with confidence and love each time you do so!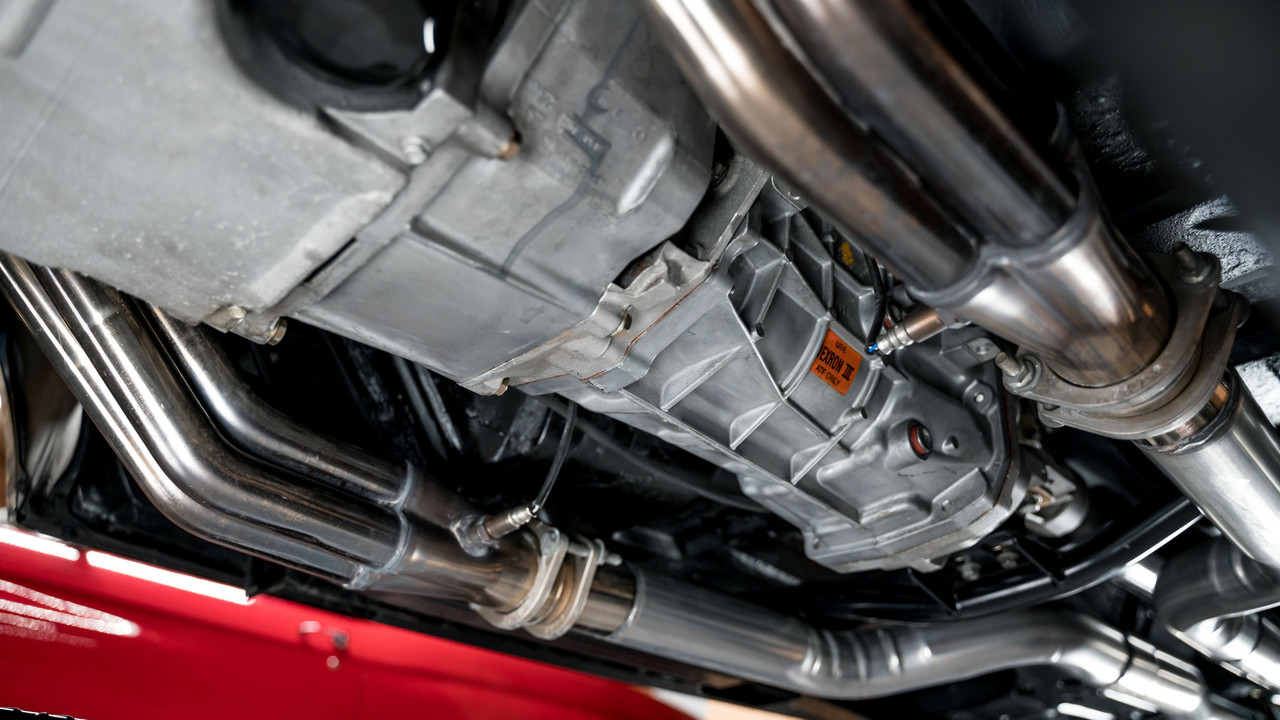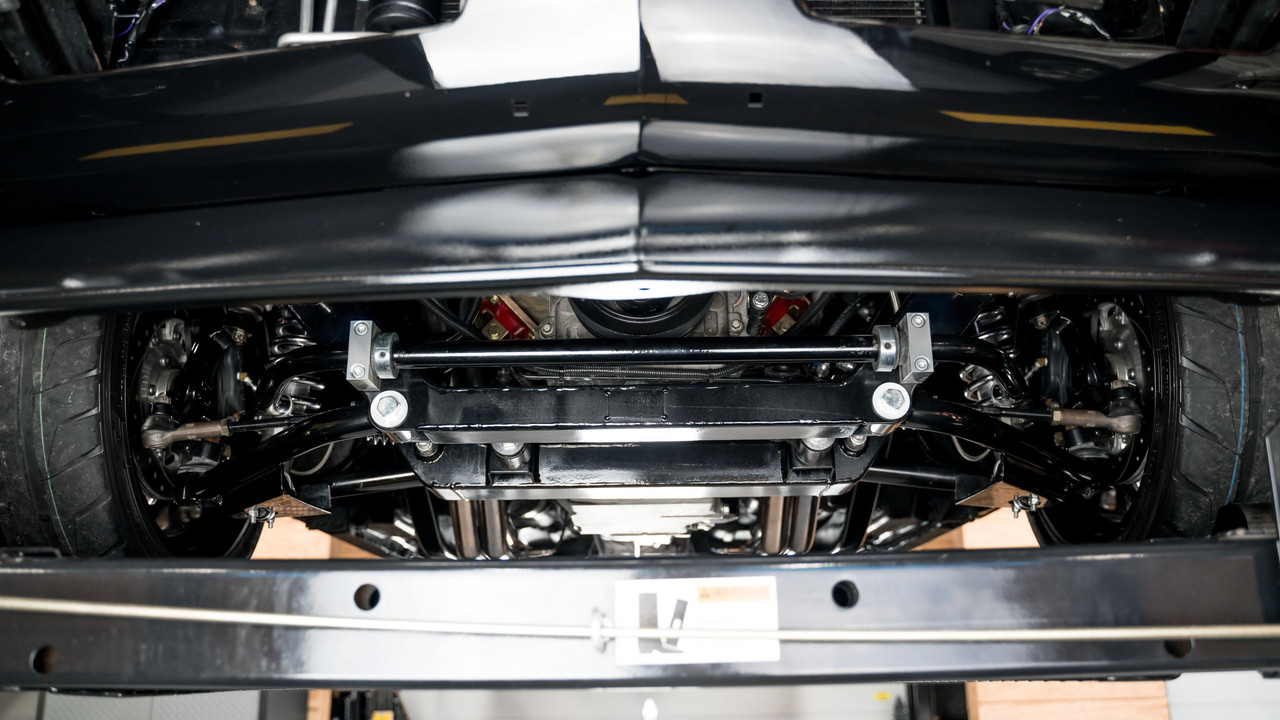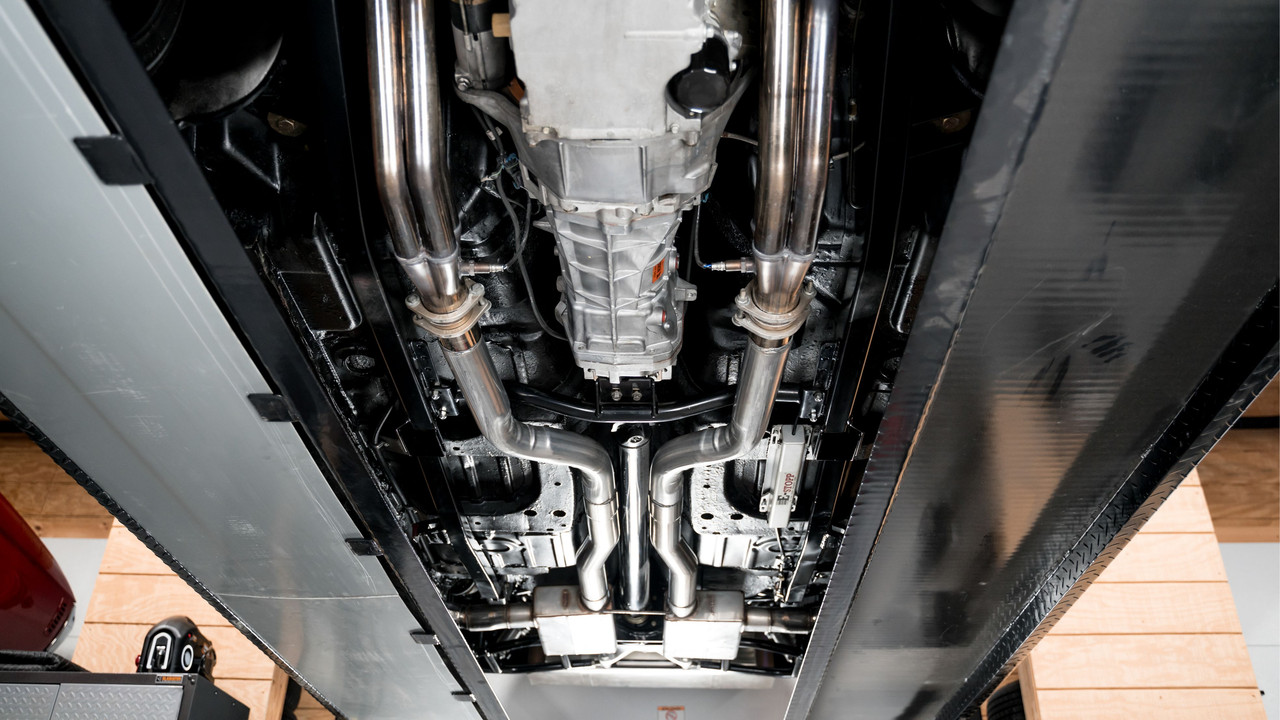 Complete Custom Heidts Pro-G Independent Front and Rear Suspension System!

The factory subframe with coil & shock and rear solid axle with leaf springs are long gone away from this car. Reason being? Modern Technology of precision manufactured suspension systems are far superior than the old factory clunky frames and axles!
The Pro-G Independent Front Suspension system utilizes a BRAND NEW FRONT SUBFRAME that was designed and engineered with the best form of CNC Manufacturing there is! Everything is built and optimized for the best suspension functionality and handling characteristics.
Features a Complete Coil Over System with Adjustable Shocks for Rebound and Compression (these knobs let you set your ride comfort!)
Hydraulic Rack and Pinion Power Steering that defeats the old clunky days of Conventional Steering. No need for constant correction while driving. This steering system is touchy as a modern sports car and responds almost instantaneously!
Custom Adjustable Front Sway Bar
Subframe was also custom powdercoated in a beautiful Semi Gloss Black Finish and Installed with All New High Performance Body Mount Bushings!

This gives you that ultimate show car finish and the best protection against road debris!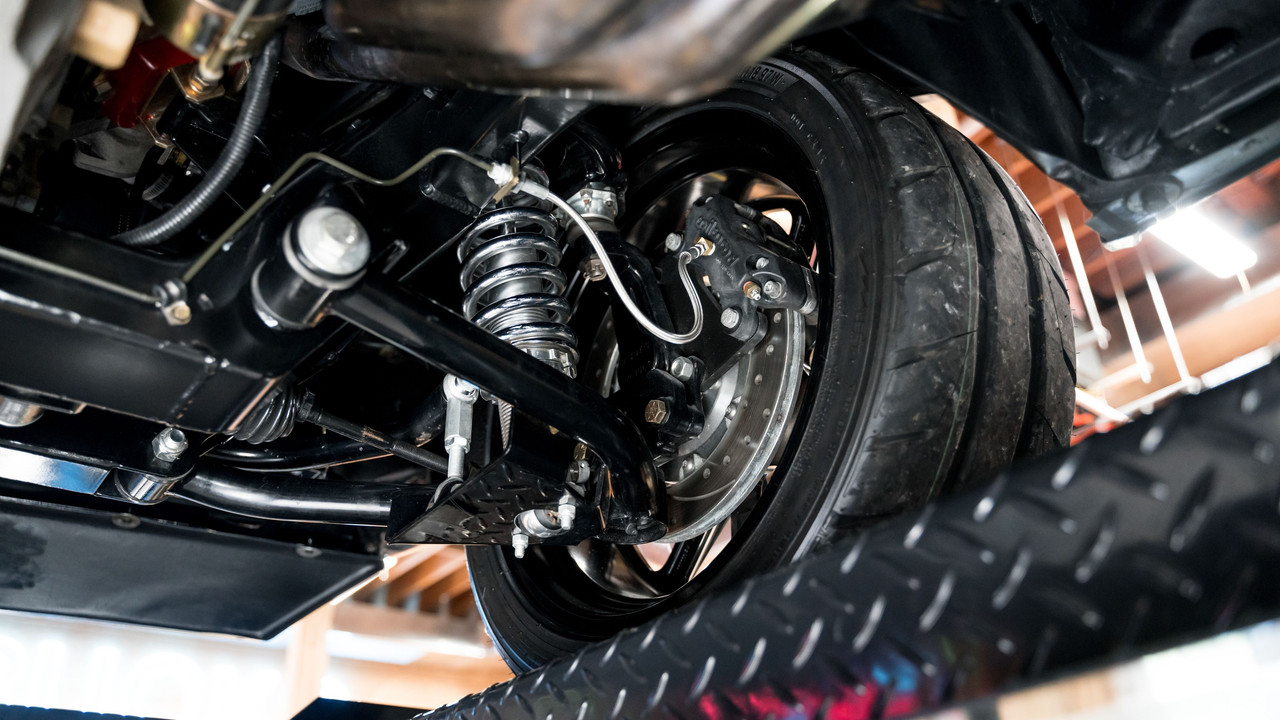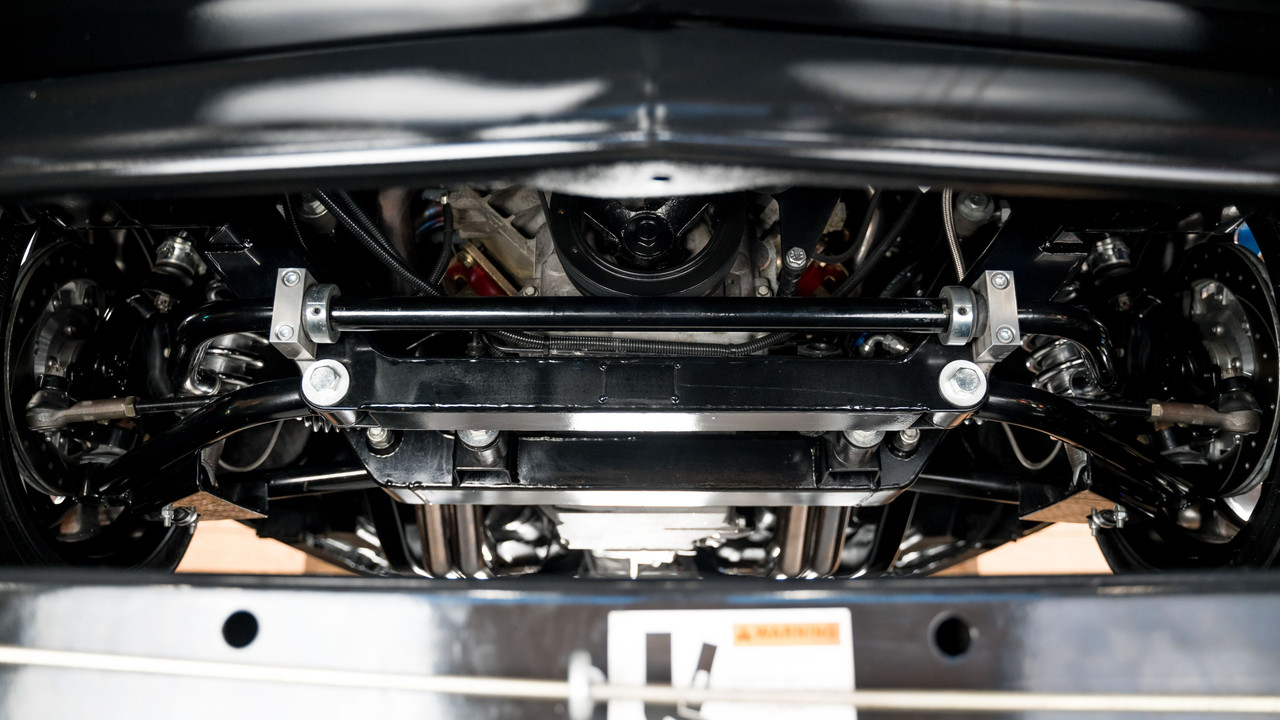 That's only the front! What about the rear? The solid rear axle and leaf springs are just not ideal for cross-country pro-touring. As you change characteristics for better comfort, you lose performance. As performance suspension is increased, you lose comfort and drivability. Leave the solid rear axles at home for drag racing and trucks.

This car was completely upgraded with an INDEPENDENT REAR SUSPENSION (IRS) that was built by Heidts Suspension to be able to handle up to 2,000 horsepower! That means however much you beat on this car, the rear suspension will handle every ounce of that horsepower you throw at it without issue.
This may not mean much to the average person but IRS is currently the best form of suspension available for Rear Wheel Drive (RWD) cars like these. It allows each wheel to move vertically without affecting the other side. This reduces unnecessary suspension travel which in turn improves ride comfort while improving handling AT THE SAME TIME! Again, a solid axle and leaf spring configuration will not allow for this kind of suspension behavior.
It is a VERY expensive kit to purchase let alone the installation. Thankfully, the installation does not require the car to be "tubbed" or "back-halfed" like a lot of race cars or pro-street cars are. With those cars you typically lose the rear seat and the contours of the floors and trunk are lost. Luckily none of that is the case with this Heidts Pro G Independent Rear Suspension!
Full Adjustable Coil Over System with Adjustable Shocks just like the front!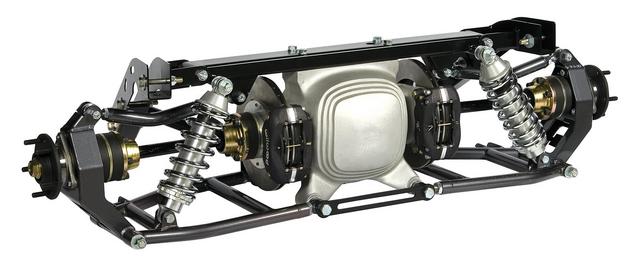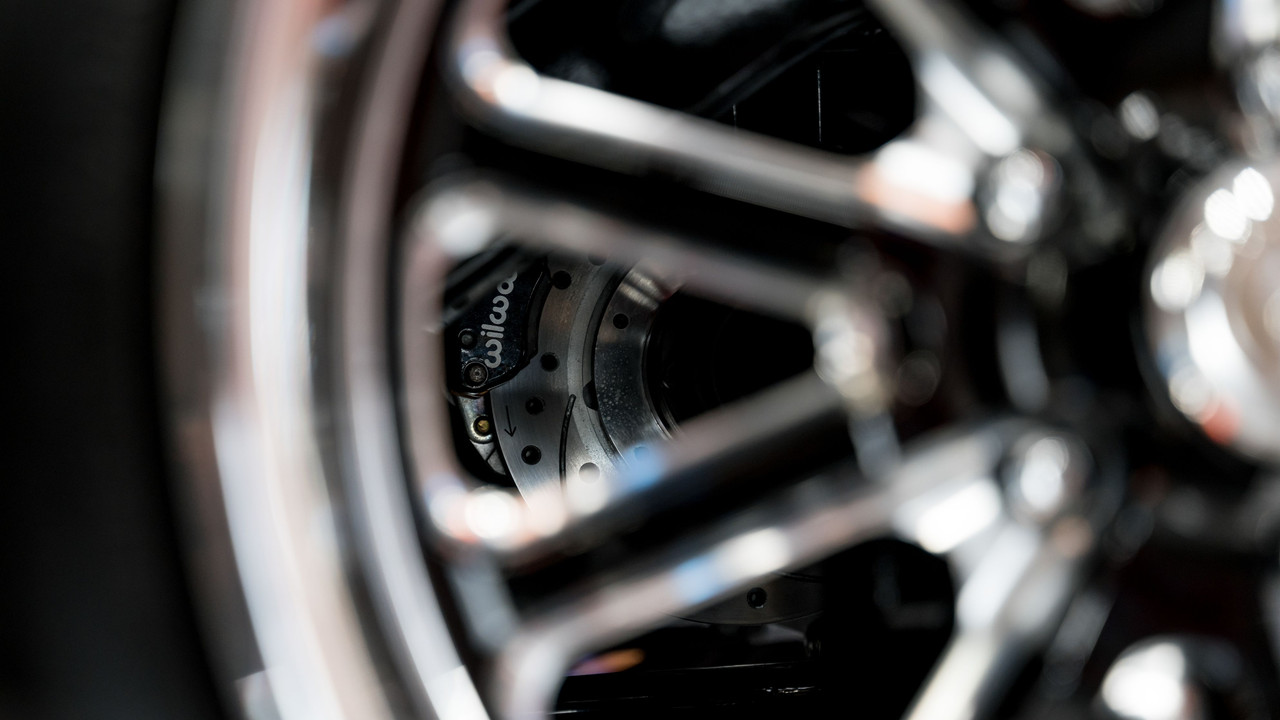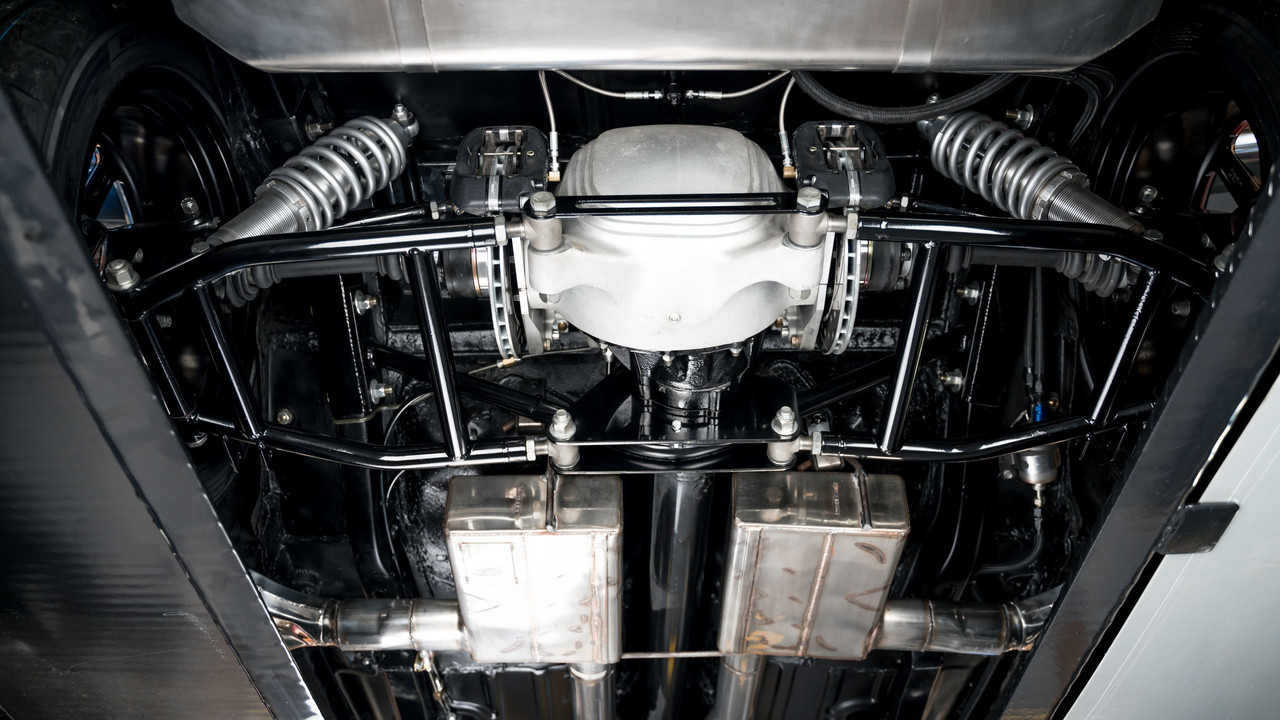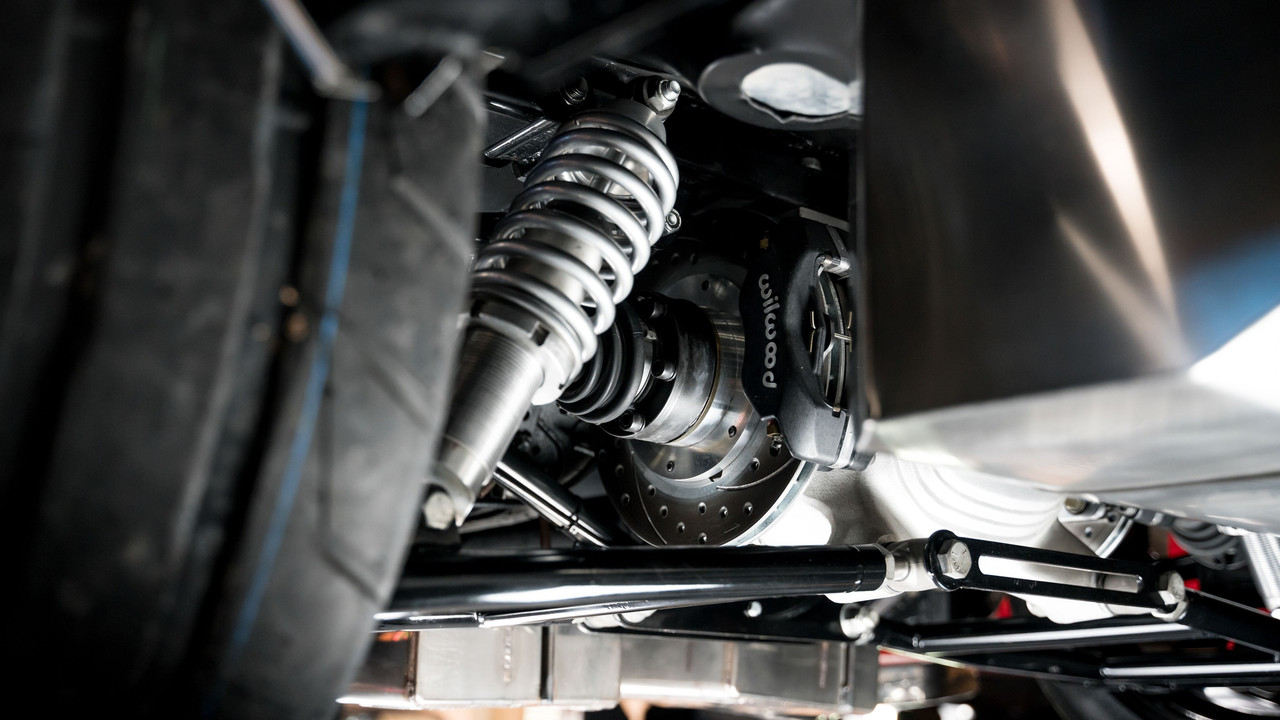 Fully Fabricated EFI (Electronic Fuel Injection) Polished Stainless Steel Fuel Tank that supplies this high horsepower LS2 with the proper amount of fuel it needs to lay rubber!
Custom Fully Fabricated Stainless Steel Dual Exhaust System that let's this high horsepower LS2-Equipped Camaro roar with that famous raw American muscle car roar that everyone loves!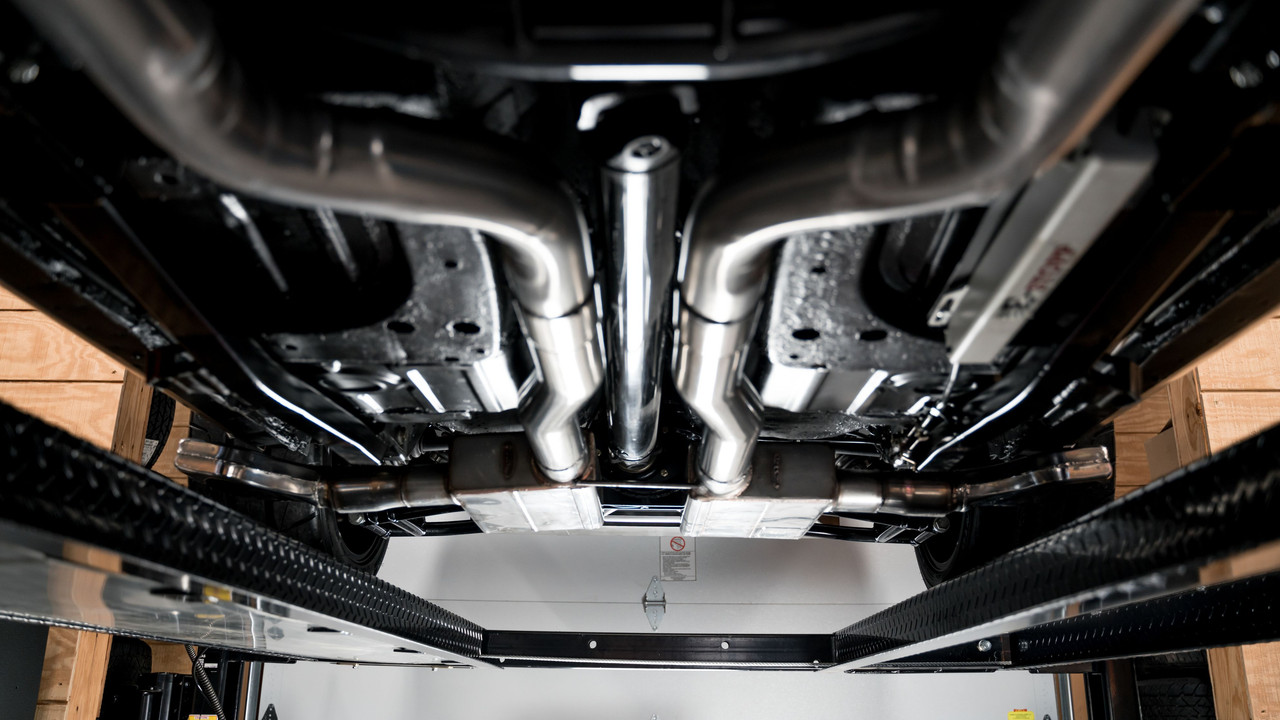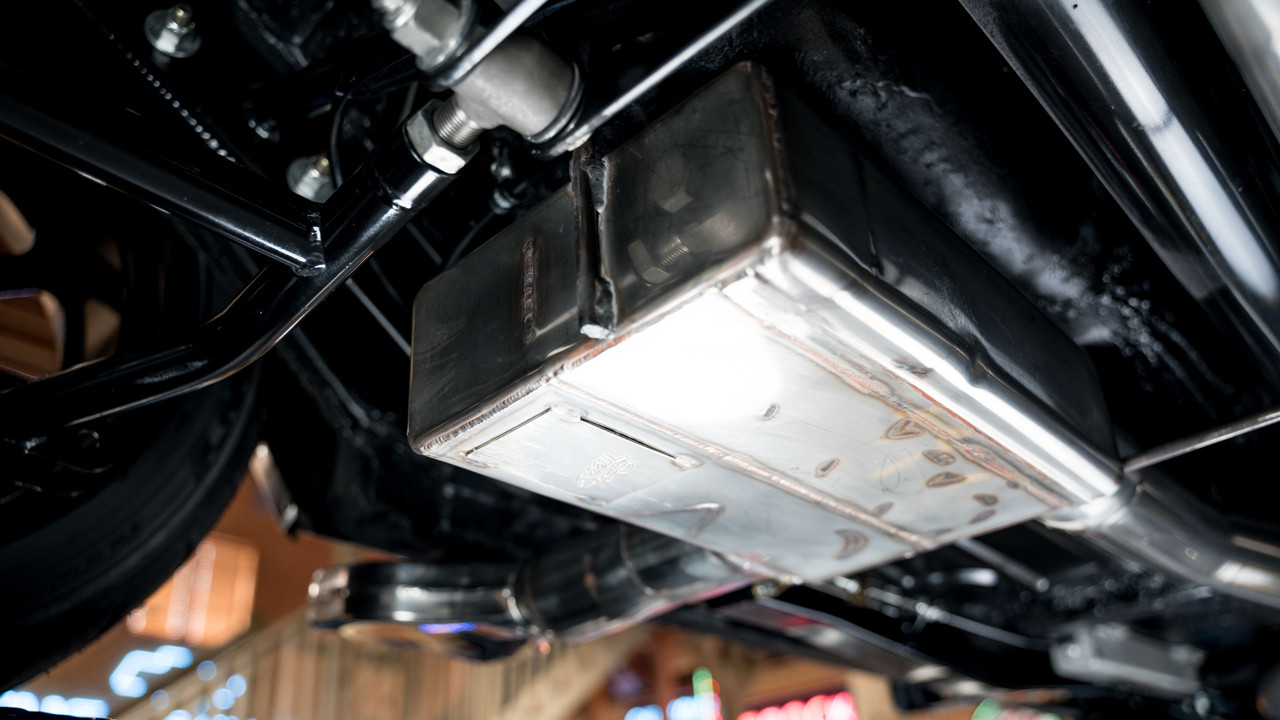 Complete Custom Fit High Performance Driveshaft
Wilwood 4-Wheel Power Disc Brakes that stops this Pro-Touring Camaro with absolute ease!

Features all new custom/precision-bent brake lines front to rear
With the Independent Rear, the Brakes were also set inboard for better stopping power and to keep the suspension as simple and tidy as possible

As previously mentioned, this car also features a custom Electric Parking Brake that eliminates the need for a foot pedal! Simply push a button and let the actuator and electric motor keep this car in place!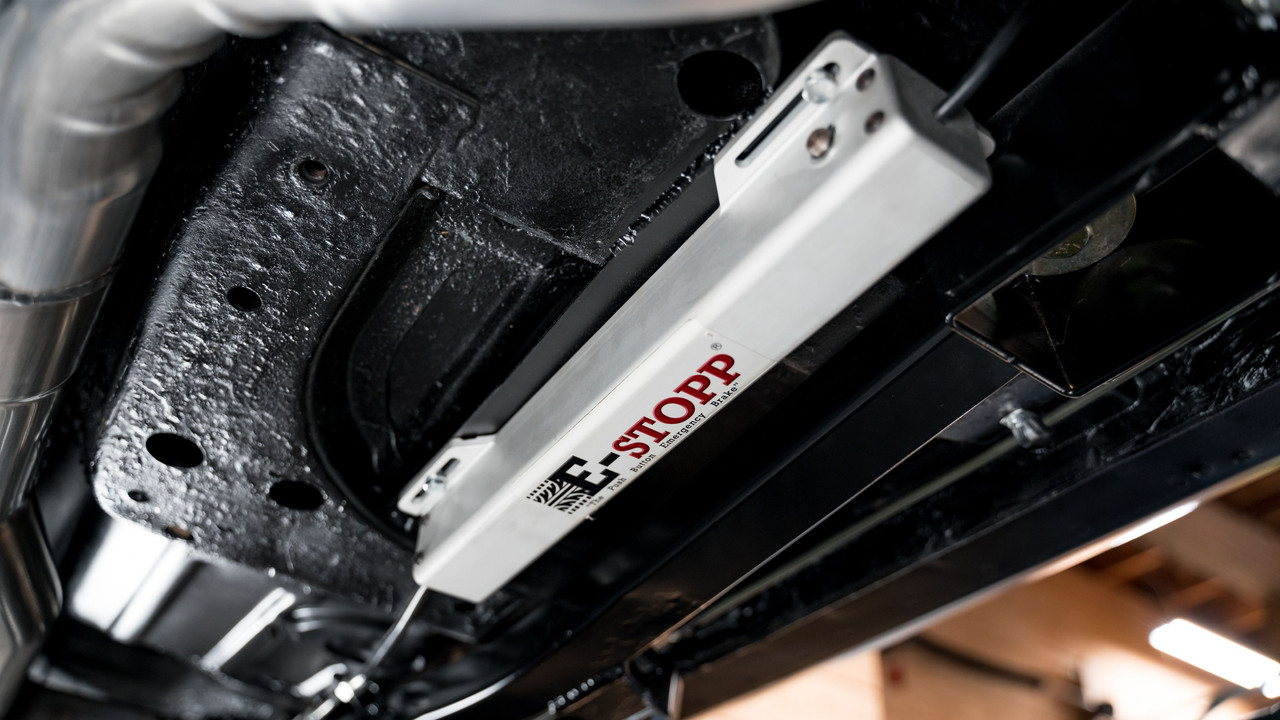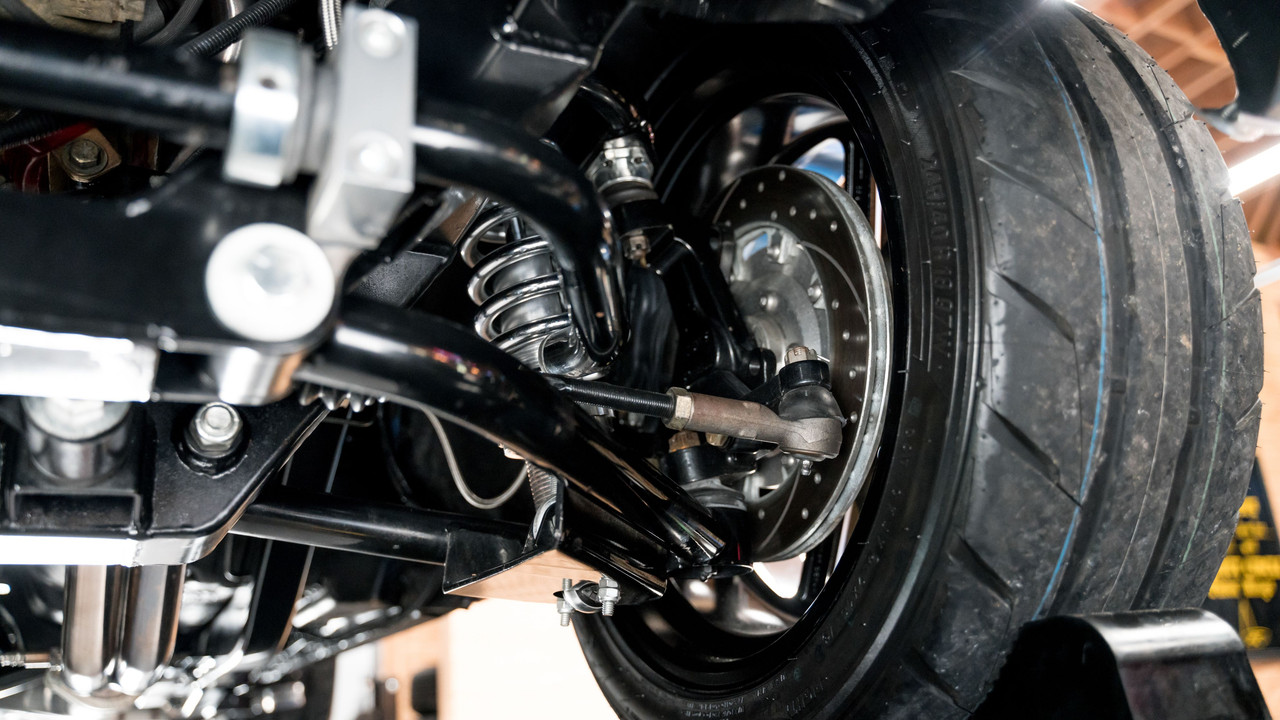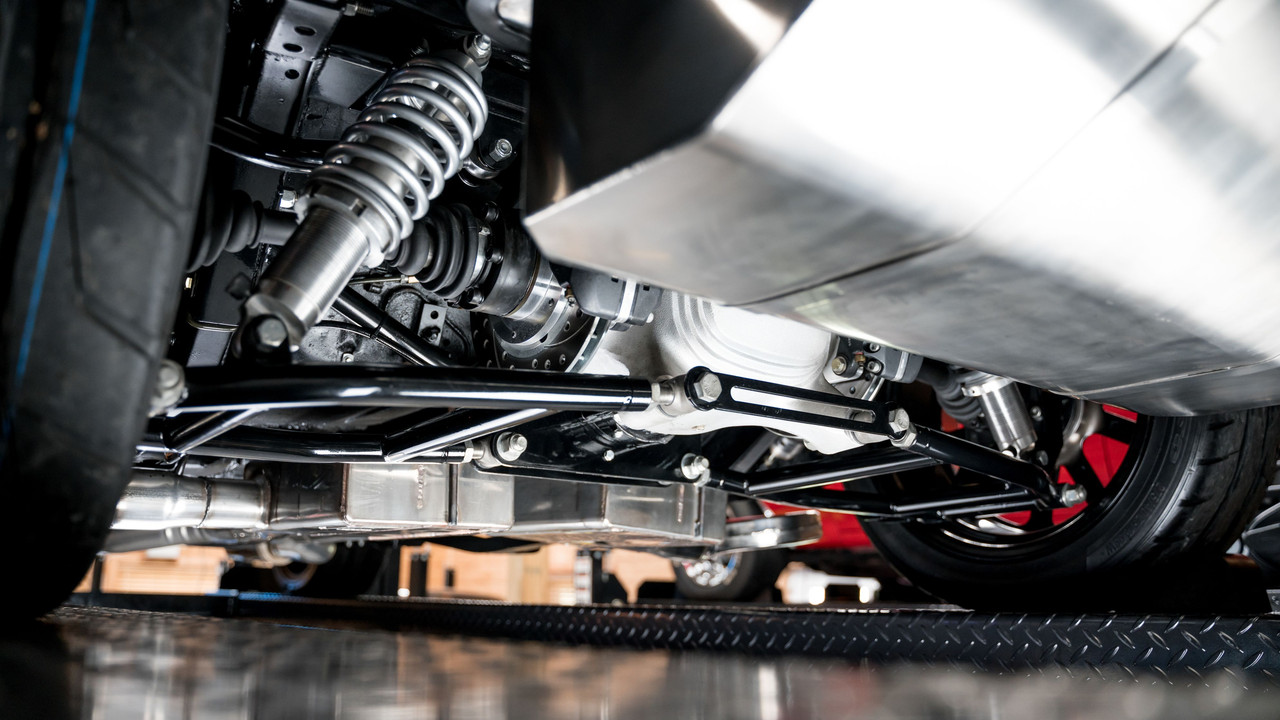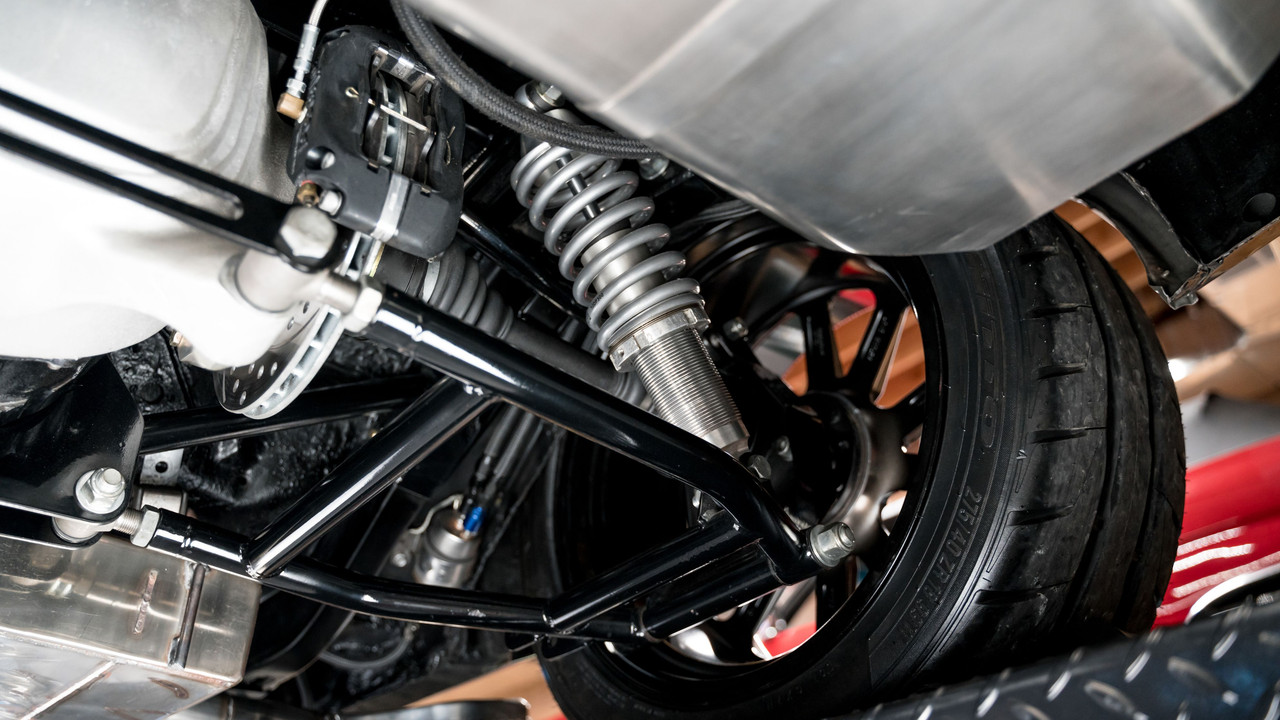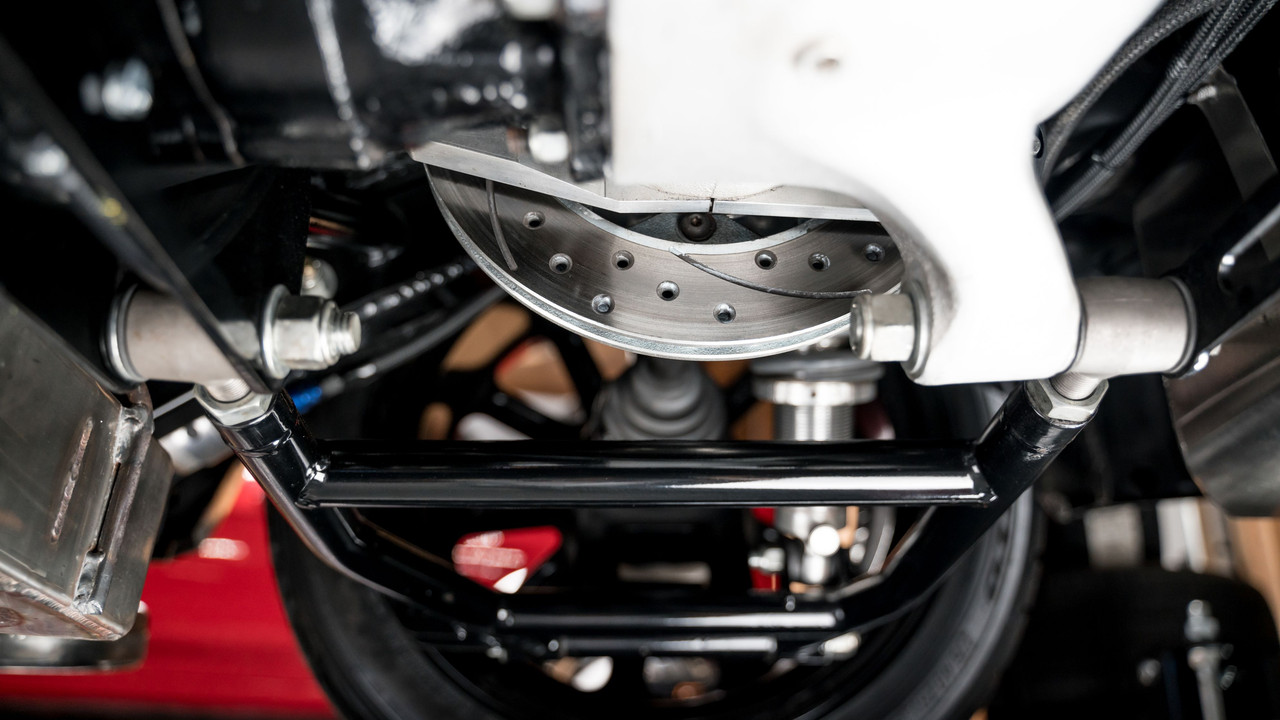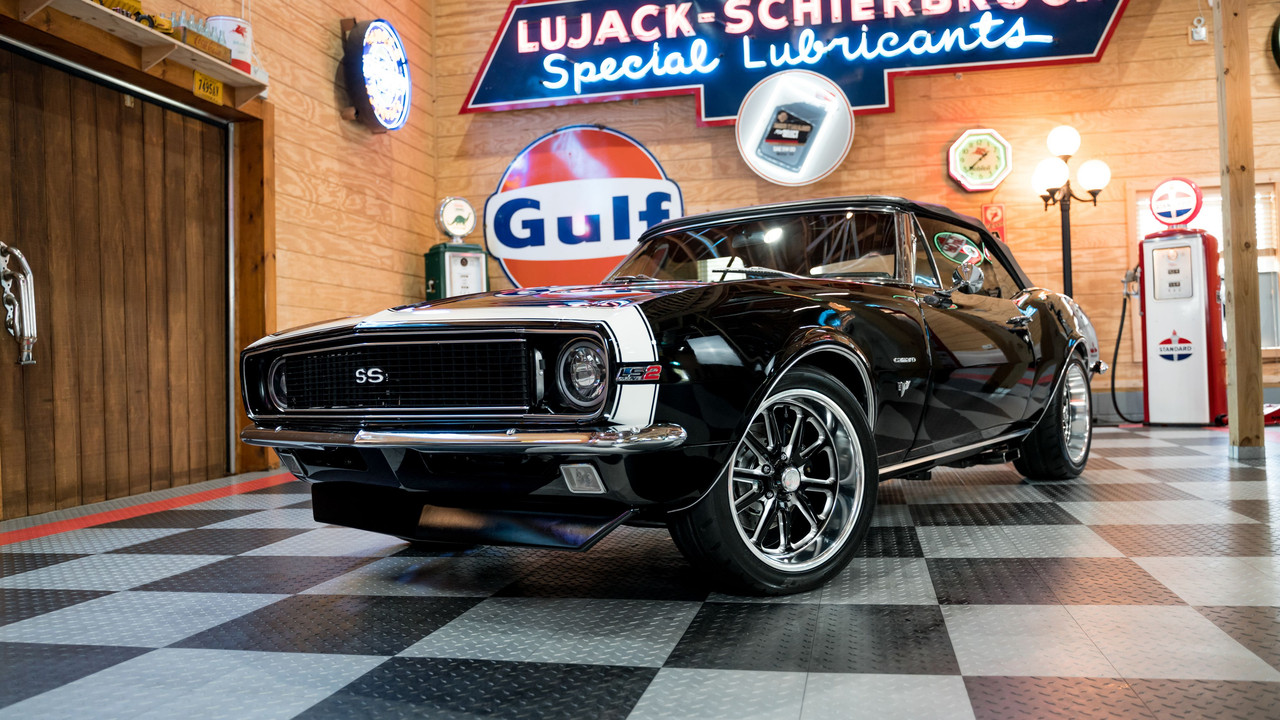 Overall this Pro-Touring Camaro presents itself with show-stopping looks and appeal and drives incredibly well with all of the upgrades it has seen. However, please keep in mind that this car is a complete restomod with none of the factory drive-train components and therefore cannot verify it to be an original RS, SS, or RS/SS born car.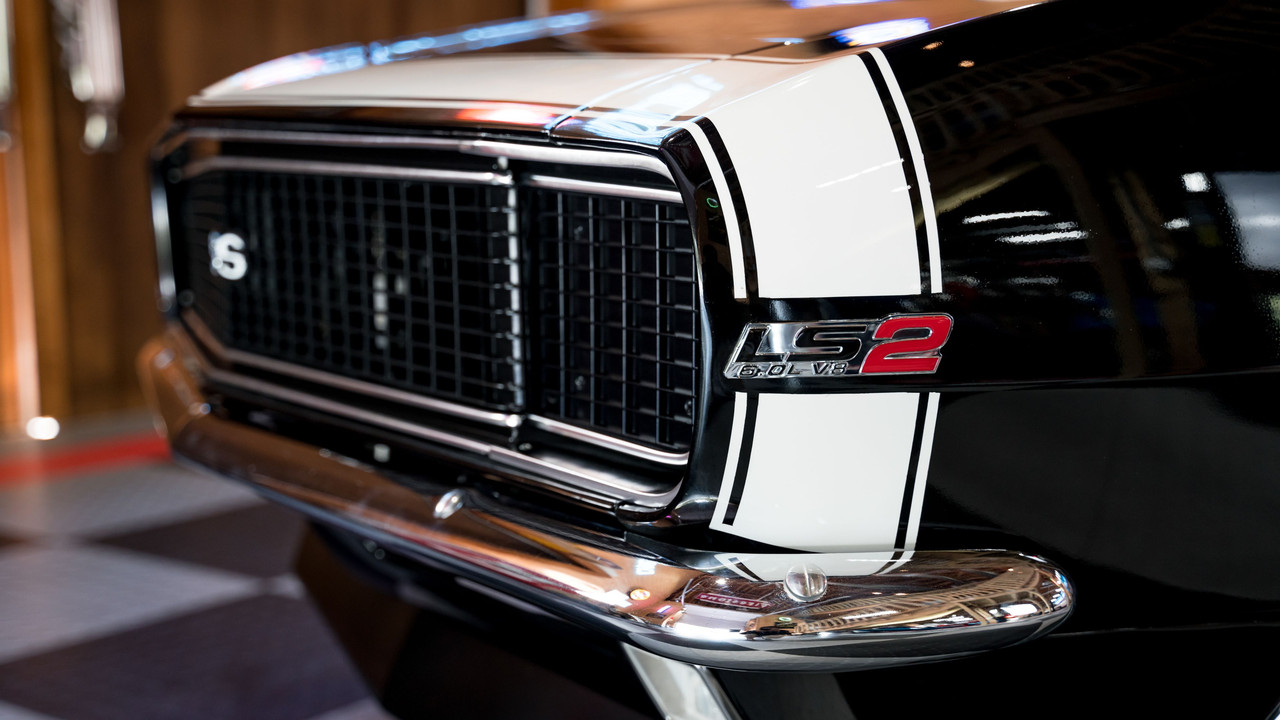 Although this car looks absolutely stunning, please understand that this is still an over 50 year old car with imperfections as it wasn't restored yesterday and has some mileage since the build. As with all classic cars, it will need odds and ends down the road as you begin to drive it more often but still nonetheless an iconic and one of the most sought-after classic cars that you will be proud to own and very happy to drive in!