1969 Chevrolet Camaro SS 350 Convertible
The Chevrolet Camaro is an automobile manufactured by General Motors under the Chevrolet brand, classified as a pony car, and some versions also as a muscle car. It went on sale on September 29, 1966, for the 1967 model year and was designed as a competing model to the Ford Mustang. The car shared its platform and major components with the Pontiac Firebird, also introduced for 1967.
First-generation Camaro debuted on a new rear-wheel drive GM F-body platform and would be available as a 2-door, 2+2 seating, coupe or convertible with a choice of 250ci inline-6 and 302ci, 307ci, 327ci, 350ci, or 396ci V8 powerplants. The Camaro was touted as having the same conventional rear-drive, front-engine configuration as Mustang and Chevy Nova. In addition, the Camaro was designed to fit a variety of power plants in the engine bay. The first-generation Camaro would last until the 1969 model year.
Last Inspected in the Early '90's!
TRUE RARE BARN FIND!
Ever dreamed of owning a cool classic car that you can just drop the convertible top on those nice sunny days, drive down the shore, and have a good time with the family? Well you're in luck because No Reserve Classics is listing this beautiful 1969 Chevrolet Camaro Convertible for a NO-RESERVE auction!  This car was previously owned by the same owner since the '70s with an inspection sticker in the windshield of 1995 making it a true barn-find! It has been recently freshened up, drives very comfortably on the road, and is ready for its new owner to bring back to the streets where it belongs.

Original 12467 VIN Indicates Original V8 Convertible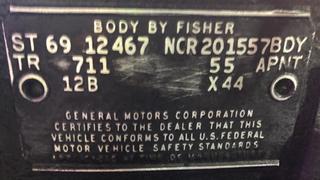 To briefly sum this car up, this 1969 Camaro Convertible is the quintessential classic muscle car cruiser that you've been looking for. Whether you have a collection that you want to add this car to or take it out on those beautiful days cruising to get some ice cream with the family, you bet this car is for you! Not to mention newer modern cars just can't compete with the gulping sound this old school V8 Camaro makes!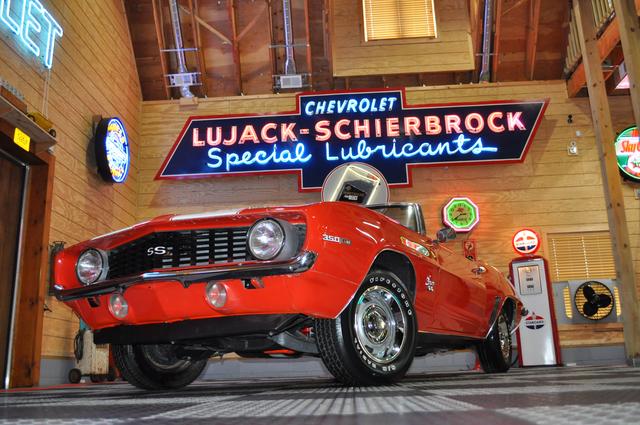 We encourage any potential buyers to please visit this car (if possible) as seeing it in a picture is just not going to do this car justice. As we said before, this car is a barn-find and although this car looks absolutely stunning, please understand that is not a show car but a great driver/cruiser with imperfections. As with all classic cars, it may need a few odds and ends down the road as you begin to drive it more often but we would still be very proud to drive this car and know for sure you would be too.
If you'd like more information, have absolutely ANY questions/concerns, or would like to purchase a similar car, please contact Joe at (732) 277-9021 for more details!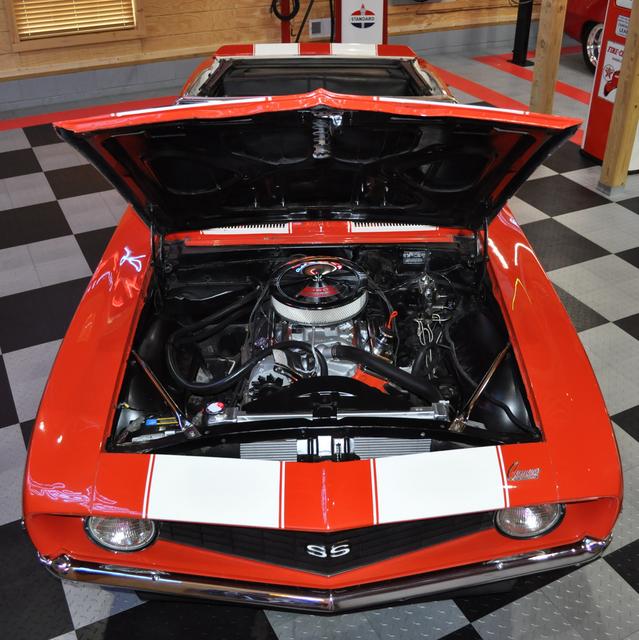 Engine compartment was just professionally cleaned/fully degreased, detailed, and painted to factory original colors!
This car is powered by a Small Block Chevy 350 that was just fully freshened/tuned up with new spark plugs, plug wires, fluids, a distributor and carburetor rebuild, and a lot more. Overall, this engine fires right up and runs great!

Car is backed by a TH350 Automatic Transmission that properly shifts through all three gears

Original Rochester Carburetor 

Original GM Stamped Intake Manifold

Brand new aluminum radiator that keeps this engine cool on those warm days!

Brand new stainless steel brake lines

Power Steering system works great, is tight, and overall a breeze to drive with.

Brand New Master Cylinder and Chrome Master Cylinder Cap

New chrome alternator bracket

New chrome fender braces

Original GM Cast Exhaust Manifolds

Brand New Fan Shroud and Bracket

Brand New Hoses all around the engine bay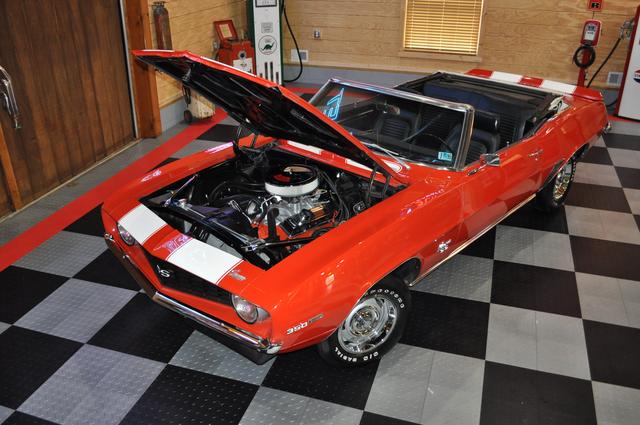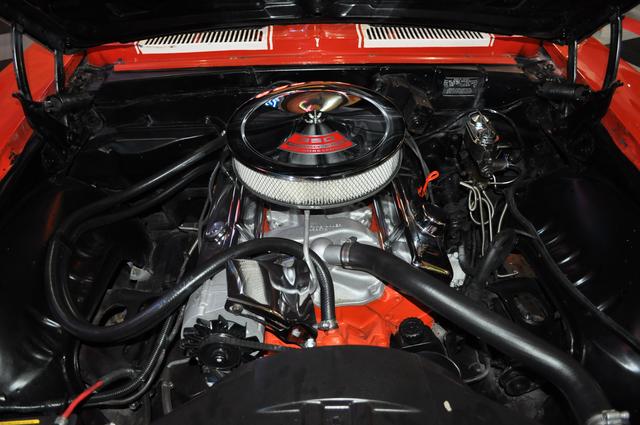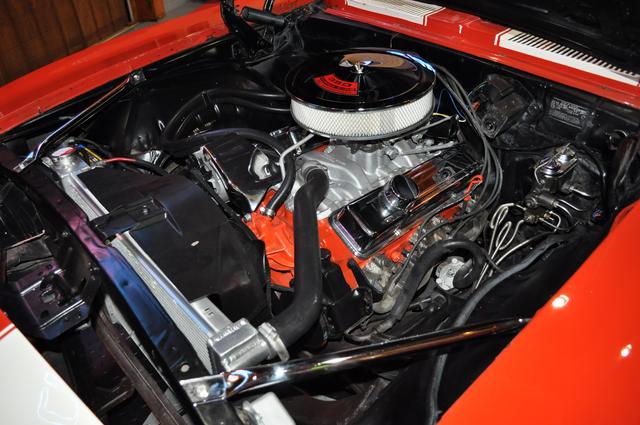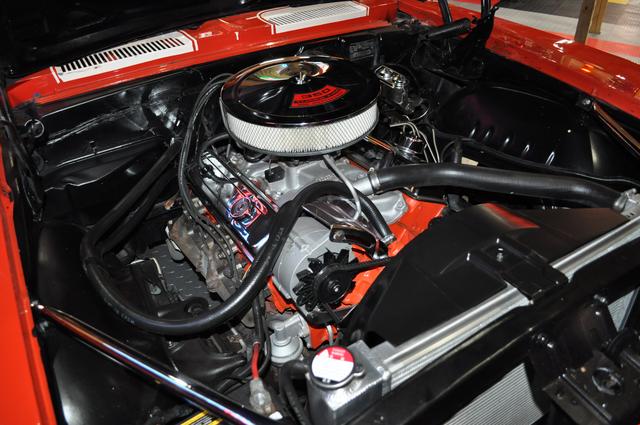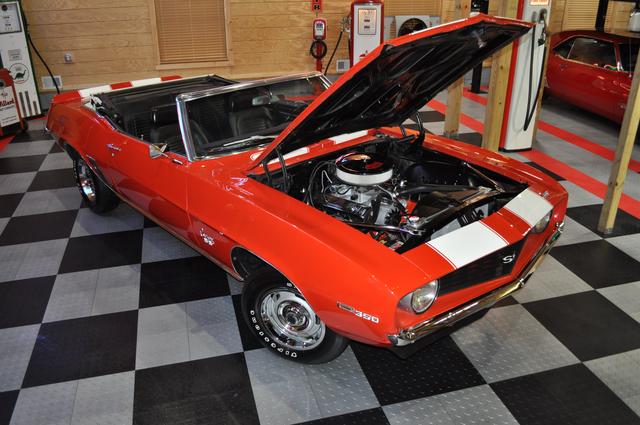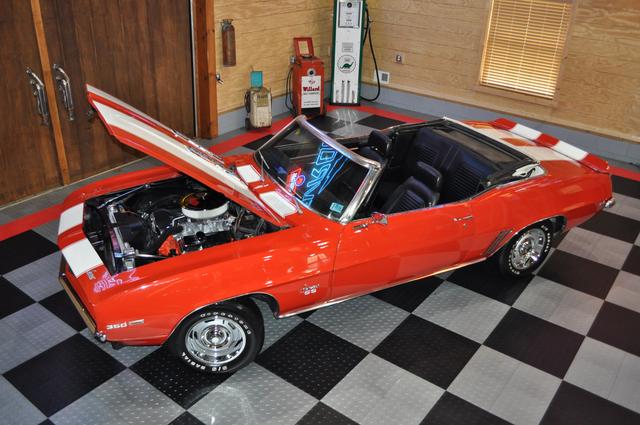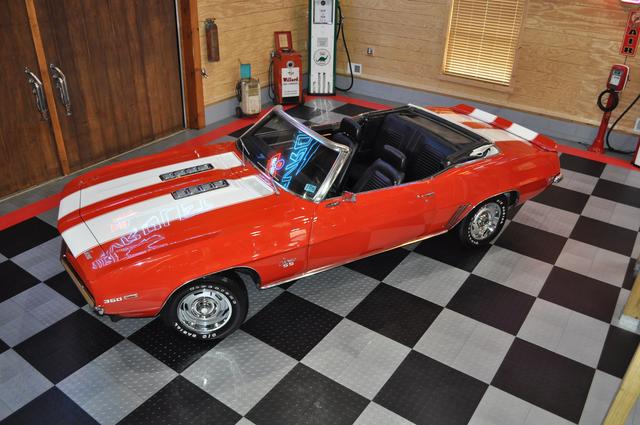 Just fully detailed exterior (multi-stage wet-sand, buff, compound, and wax) that brings out the shine on this beautiful car
All the trim and chrome underwent full hand-polishing to get the exterior shining like the day it was brought home from the dealership

SS 350 Tribute

Original X44 & 12467 Code Car Indicating this car was born from the factory as a V8 Convertible Camaro. There were not nearly as many V8 Convertibles made for the '69 model year as there was V8 Coupes!
Orange Paint with painted white stripes!

White convertible top

Front grille surround was painted to match the color of the car

SS Style Hood with chrome SS hood louvers

Polished Stainless Steel Rocker Panel Moldings

Polished Stainless Steel Wheel Well Trim

Factory GM Style Wiper Blades/Arms

Front and rear chrome bumpers were freshly polished to shine like a mirror

Rear chrome bumper guards adds nice touch to this Camaro's trim

D80 Spoiler Package with new front spoiler

Shark fin quarter panel trim louvers 

Fun fact:  '69 was the first and only year that Camaro's came with this slick design on the quarter panels. It wasn't until the 5th Generation Camaro that a slightly altered design was used making the '69 Camaro so unique from any other year.

Original 14" GM Rally Wheels with BRAND NEW chrome trim rings and center caps mounted on vintage-style Firestone S/S Radial white-lettered tires that really accents an original look to the car

New chrome side view mirrors

New chrome exterior door handles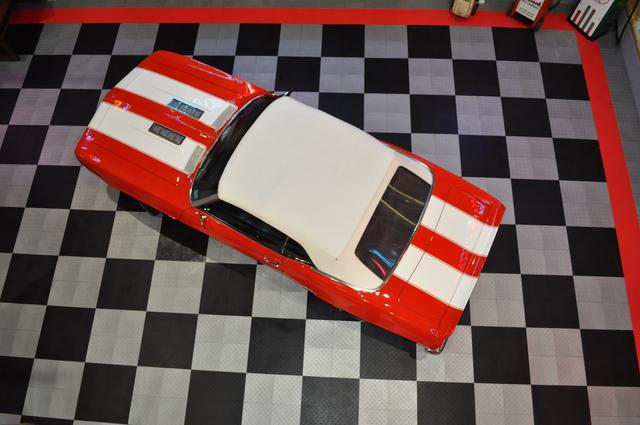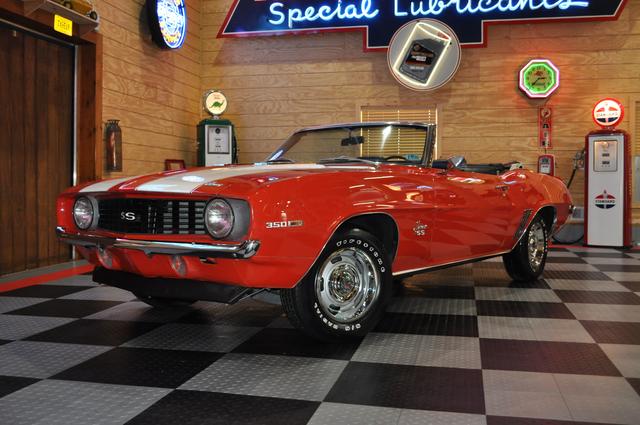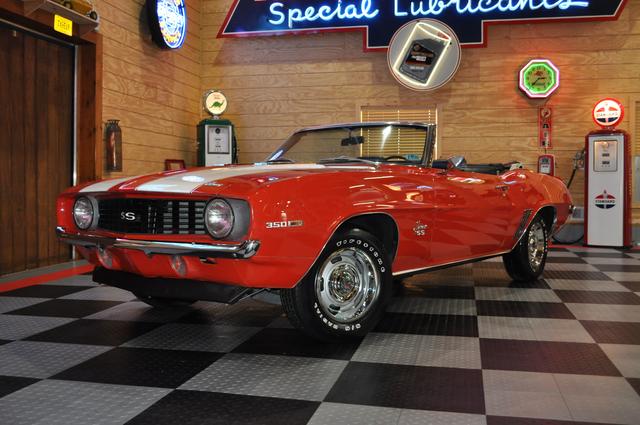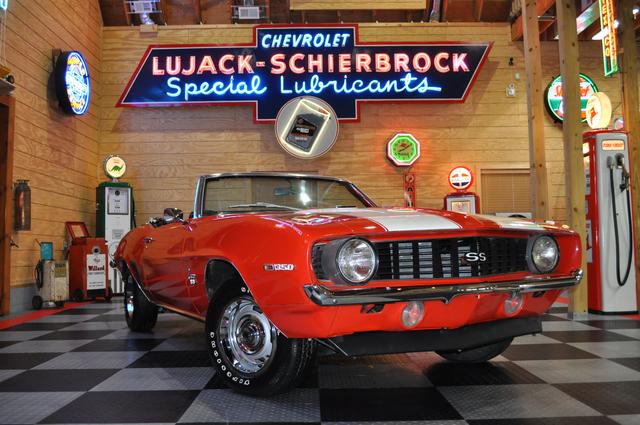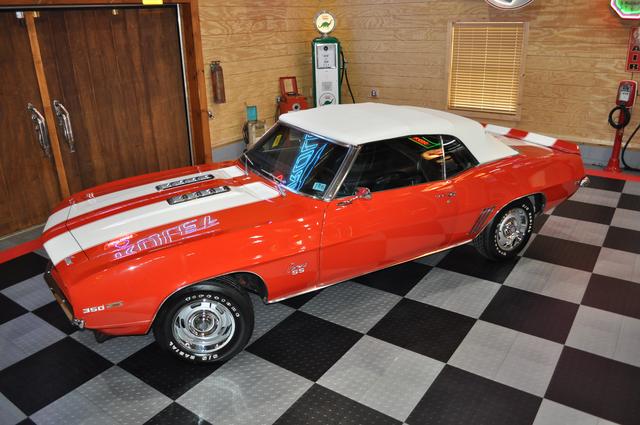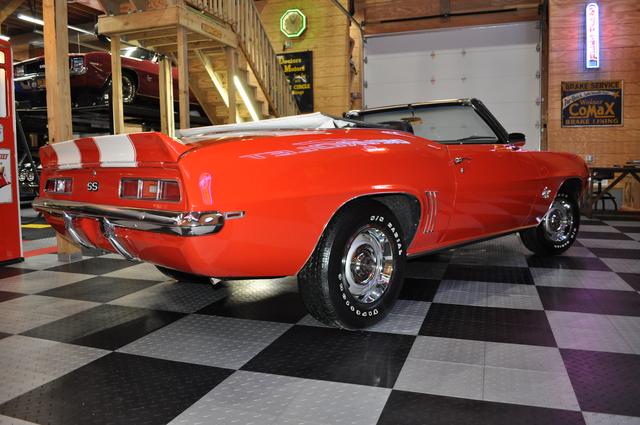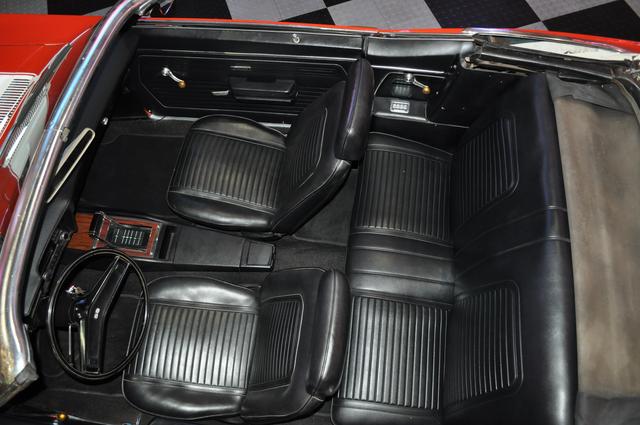 Very nice, clean, and original black vinyl interior that was just recently detailed and freshened up!

Super comfortable front bucket seats

Nice complete factory-style black vinyl door panels with trim/moldings

Black Factory Style 2-Piece Loop Carpeting

Highly desirable and sought-after center console with the iconic staple-shifter
Original Delco Radio still in place

Factory-Style Black Steering Wheel with SS Center Emblem

Protective Black Carpet Floor Mats

New shifter bezel

Body by Fisher Polished Aluminum Carpet Sill Plates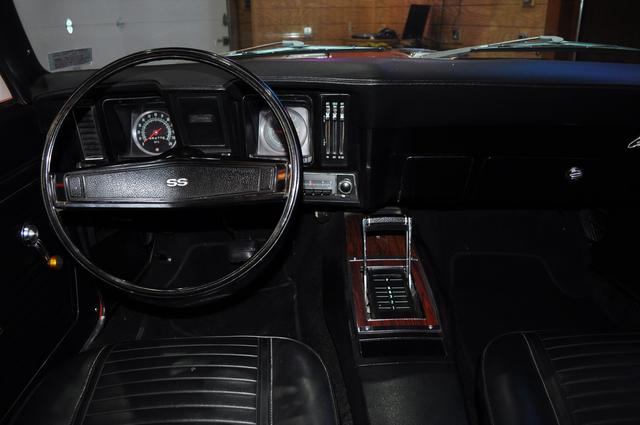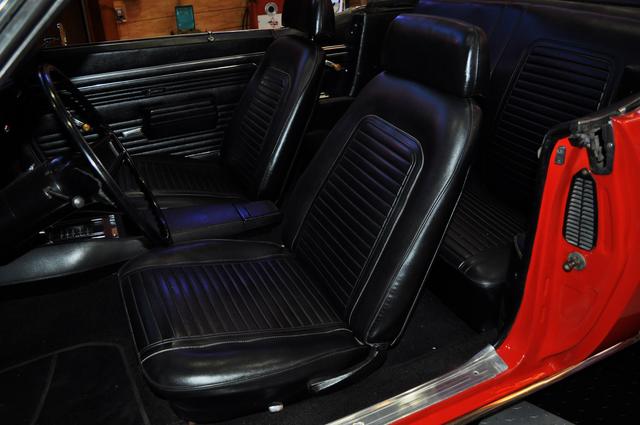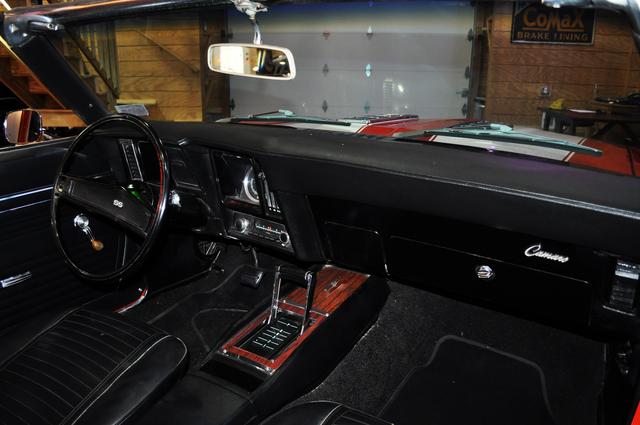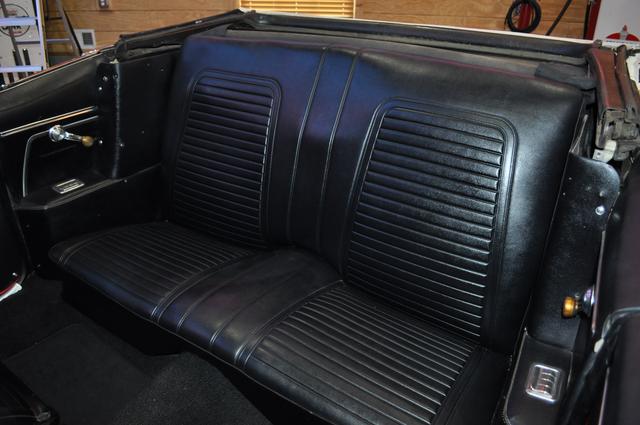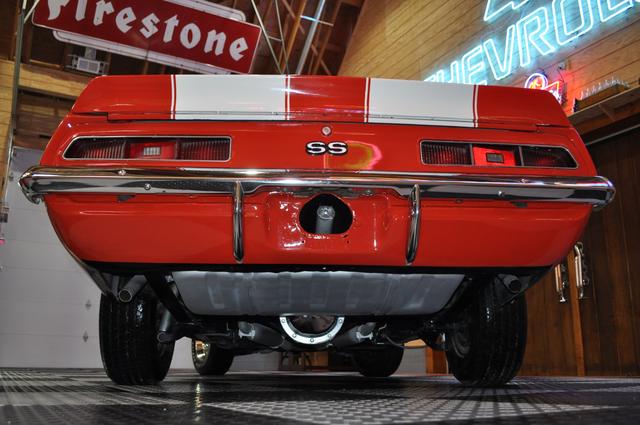 Just recently fully detailed underbody sprayed with Raptor Liner for ultimate protection against road debris

Mono leaf spring rear suspension with BRAND NEW bushings for a smooth comfortable ride
All brand new KYB shocks on all four corners keeps this car gliding comfortably on today's roads
All new stainless steel brake lines
New Fuel Hard Line and Fuel Tank
Rebuilt Braking System
Great cruising gear in the rear end which makes driving this car a breeze on long distances
Dual exhaust system that let's everyone know you have an old-school V8 Camaro and you mean business

New Chrome torque converter/flexplate dust cover was added to protect moving parts. This cover is commonly missing on a lot of different classic cars.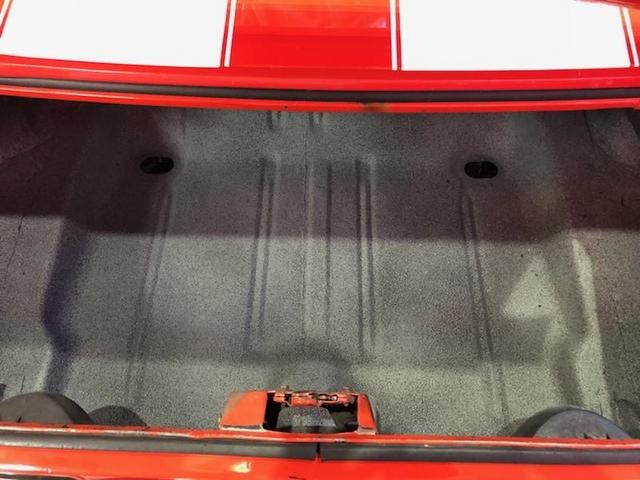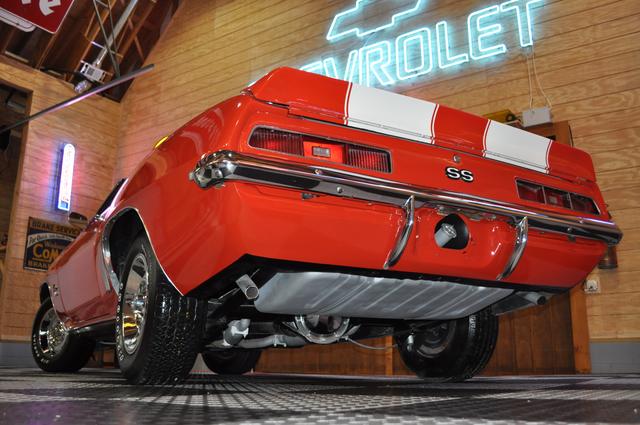 [tab-area5]
Related Listings
AVAILABLE

$69,995

Sold

$44,050

Sold

$37,550

Sold

$41,300

Sold

$50,000

Sold

$49,150

Sold

$35,600

Sold

$35,700