1969 Chevrolet Camaro SS LS1 Restomod Convertible
No Reserve Classics is very proud to present to you this beautiful frame off restored Dover White 1969 Chevrolet Camaro SS LS1 Restomod. This ONE Owner Fully Restored LS1 Camaro is in great condition. We're excited and ready to put some of our own finishing touches to be complete the overall look of this car. It will definitely look even more beautiful than when it first drove off the showroom floor back when the owner picked it up in 1969. And this Camaro even comes with original documents and purchasing paperwork too from 1969! Turn heads on the streets with this classy Dover White paint, stay comfortable in this beautiful well-kept interior, AND enjoy the horsepower this LS1 packs every time you step on the throttle. This is the epitome of owning a classic and iconic American Muscle Car with modern amenities.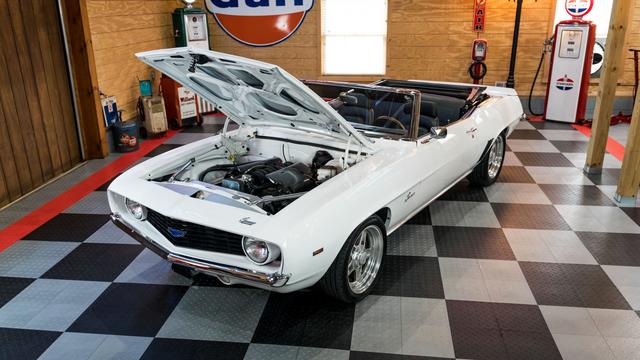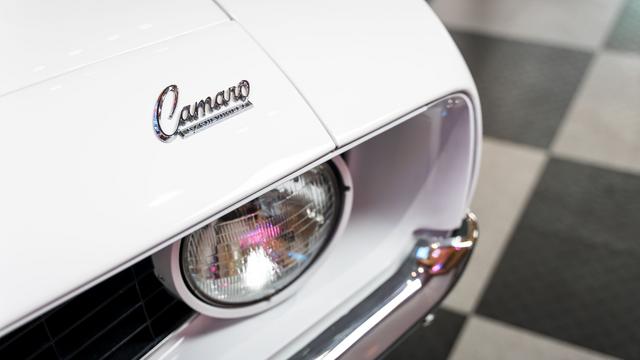 This car is equipped with a by a High Performance Upgraded Fuel Injected 5.7L LS1 Engine mated to the 4L60E 4 Speed Automatic Transmission, Power Rack and Pinion Steering, a MINT and Super Comfortable Standard Black Vinyl Interior, a beautiful stance 17″ Weld Racing wheels, as well as a lot of brand NEW parts. Cars of this caliber and age definitely share their own fair share of perfections, but make sure you keep reading to see how well the previous owner took care of this awesome car.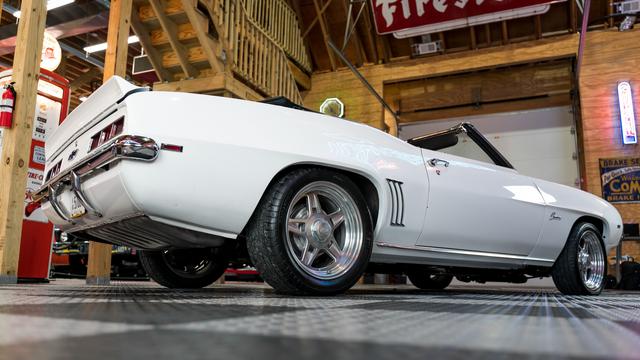 Please keep in mind that this is only a preliminary listing of our car from when we first got it. Once we add our special touches to this very vehicle, it'll look absolutely phenomenal and ready for a person like you to purchase!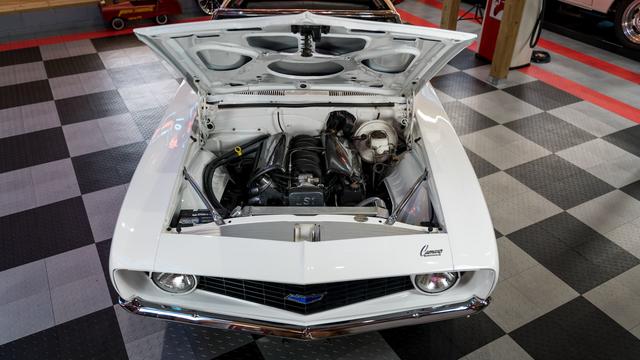 High Performance 5.7L All Aluminum LS1 Engine:

 Take control of the road whenever you decide to mash the throttle, as there is a TREMENDOUS AMOUNT of RELIABLE Torque and Horsepower that right beneath your feet.
Large weight reduction in the Aluminum LS1 versus the older cast iron Small Block and Big Block engine that these cars are typically equipped with

Less weight on the car increases the overall vehicle performance, and has an impressively large improvement on how this Camaro now drives!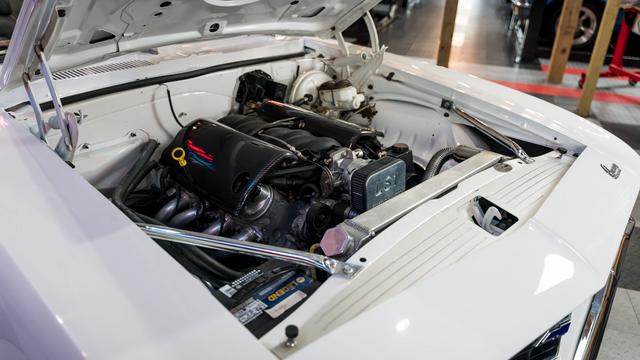 4L60E 4 Speed Automatic Transmission with Overdrive

Drive this car comfortably wherever and whenever without any issues!
Cruise around town with the Overdrive feature on this transmission, or put your foot to the floor and take off!

Power Rack and Pinion Steering

No more struggling trying to turn this car slowly or even parallel parking. It can be quite a pain shuffling the steering wheel back and forth, but with power steering and a combination of a rack and pinion system, this car can turn with ease!

High Performance Full Length Exhaust Headers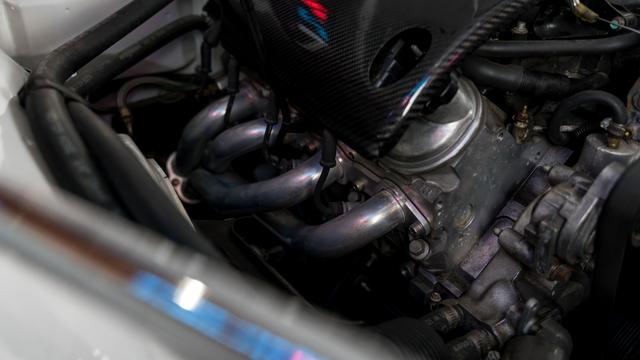 Multi-Core Radiator keeps the engine running cool on those hot sunny days
Carbon Fiber Valve Covers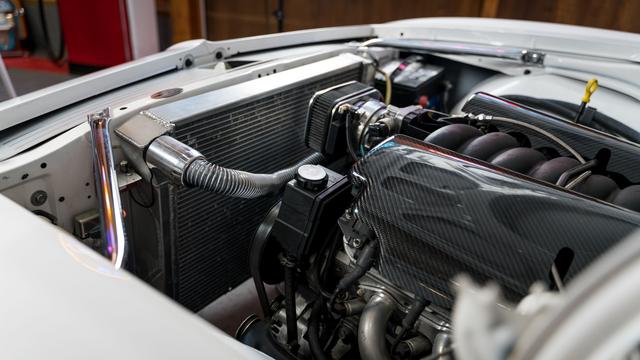 Custom Engraved LS1 Air Intake
Paint is Color Matched Under the Hood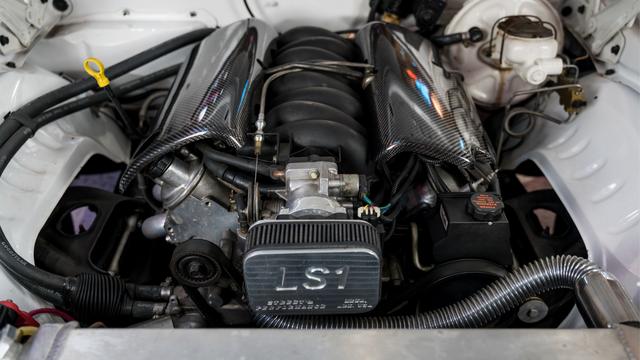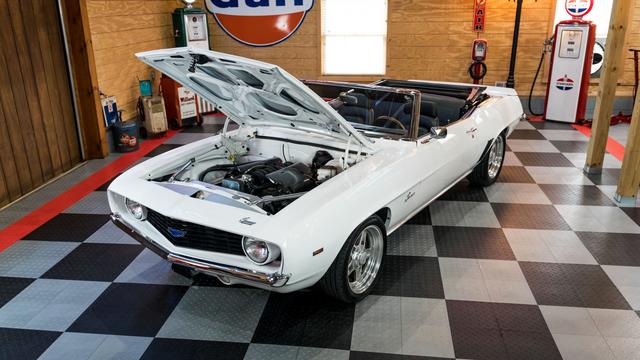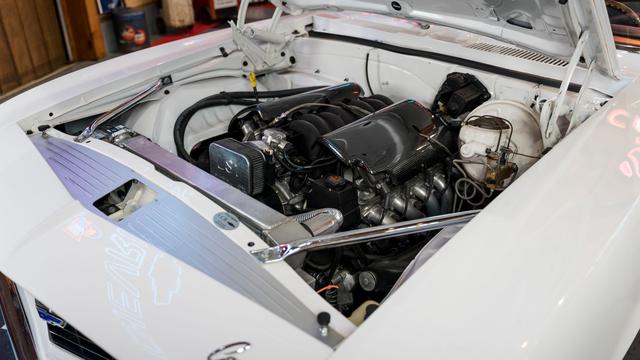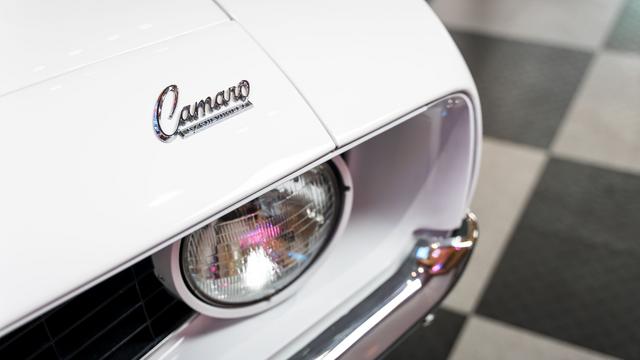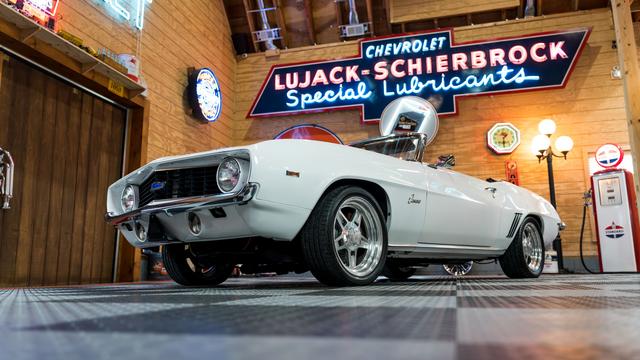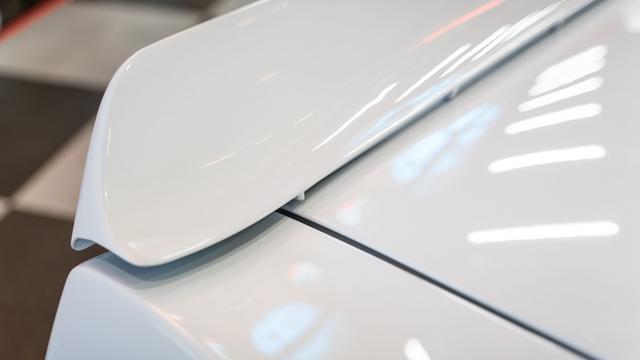 Beautiful Dover White Basecoat-Clearcoat Paint
This car has been upgraded with a new set of 16" Weld Billet Forged Wheels wrapped in High Performance Bridgestone RE71 Tires that grips the road tight through any corner yet still is beefy enough for a smooth comfortable ride.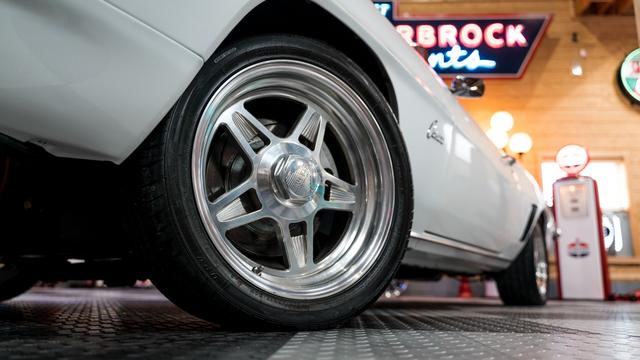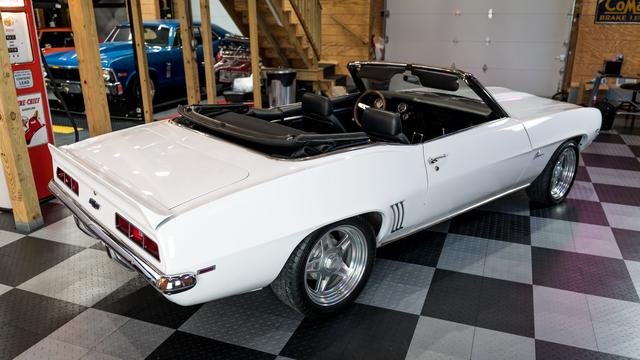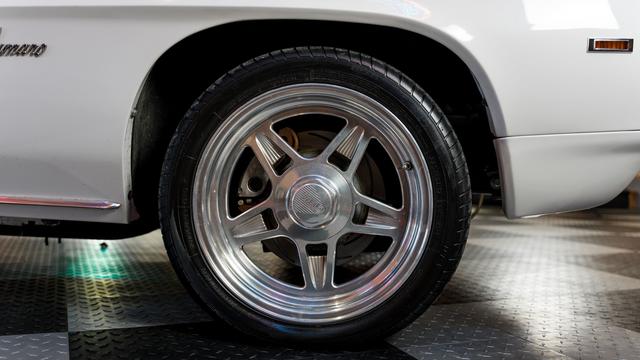 D80 Rear Spoiler Package
All New Weatherstrip Seals from Front to Back

Keeps any sort of weathering out from the inside of the car to protect this car's pristine condition

Amazing Body Fitment all throughout the whole car

Door can be easily opened or closed with no rubbing issues or struggle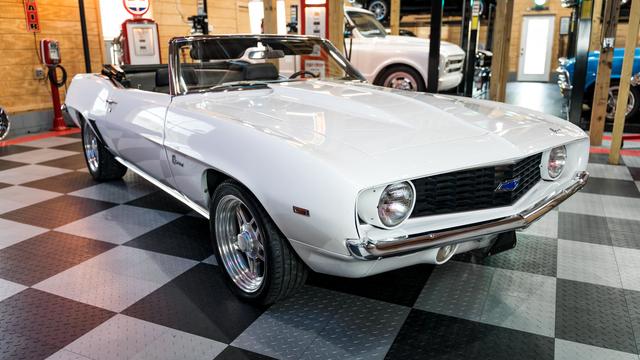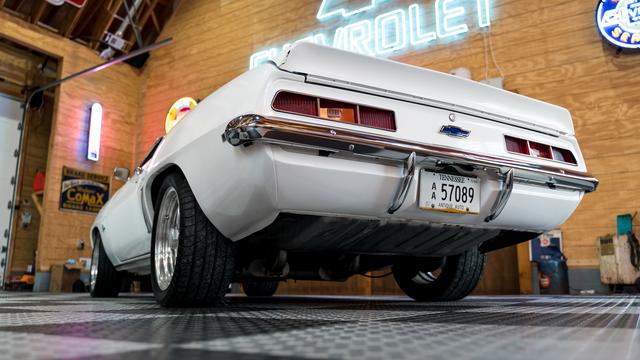 All Glass is in Excellent Shape so you can see anything while driving crystal clear
Polished Rocker Panel Moldings
Chrome Bumper Guards
2" Factory Style Cowl Induction Hood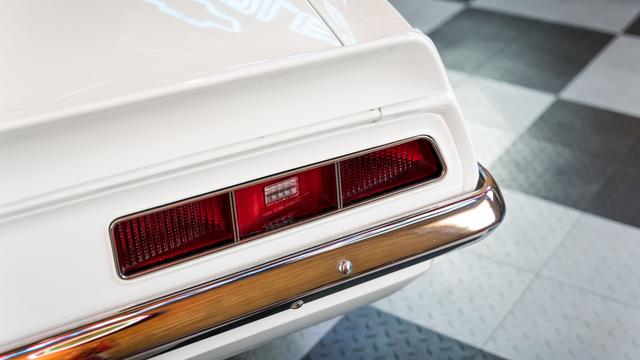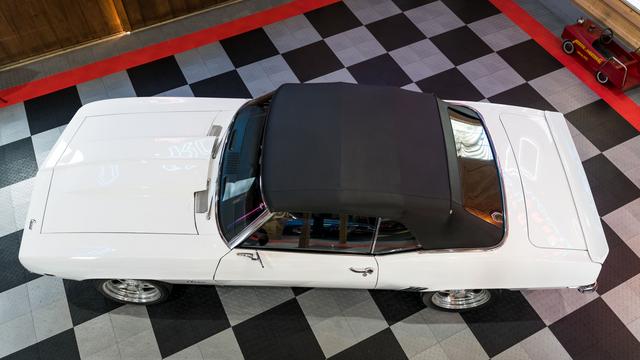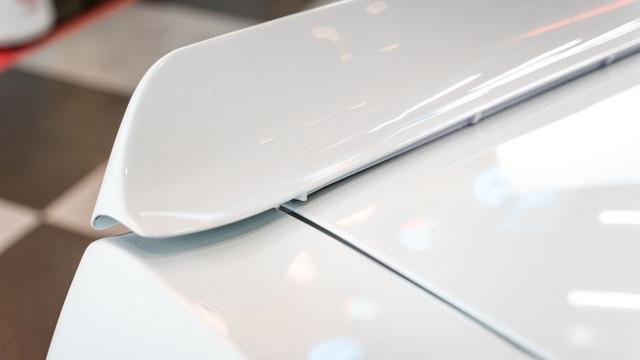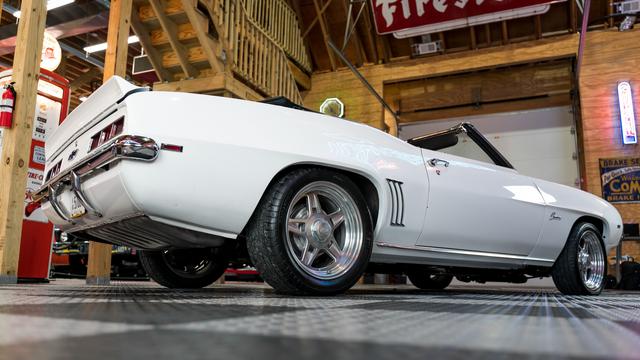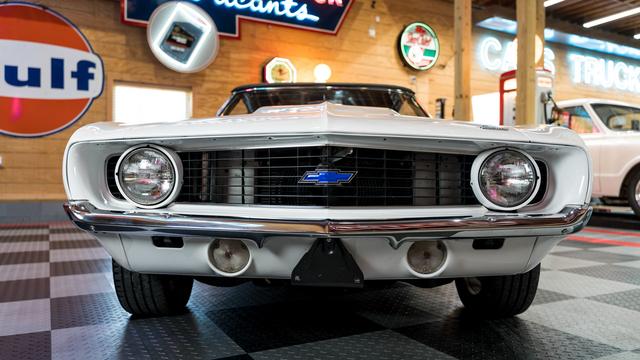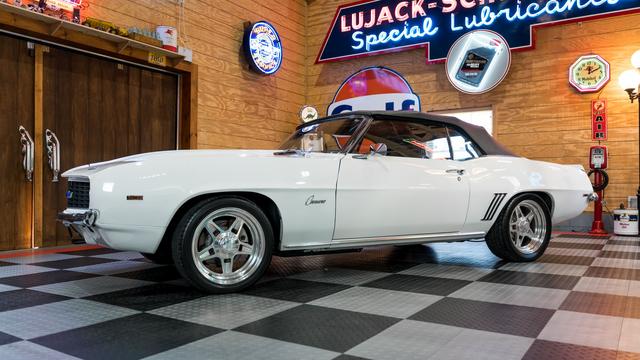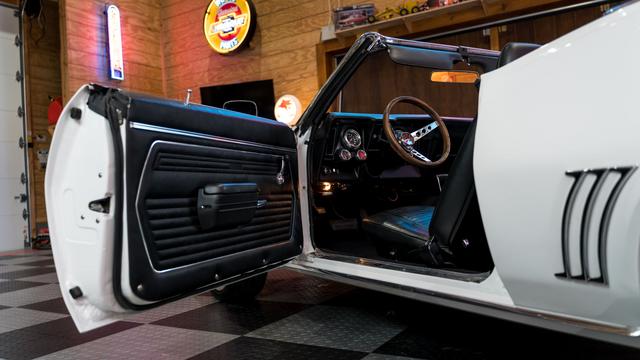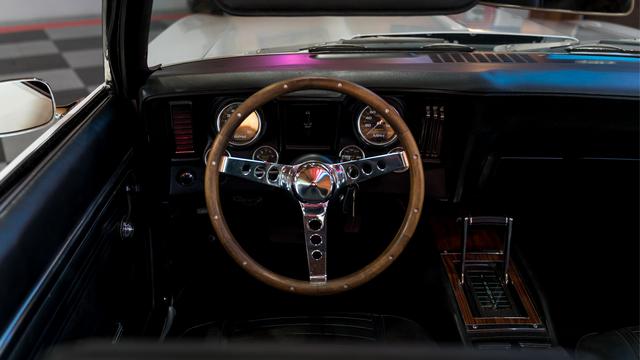 Beautiful and Mint Standard Black Interior that still has the Like-New Factory Appeal

Looks as if the car just came from the showroom floor yesterday!

Seats have been Professionally Refurbished

Seats of this time period normally show their age through the wear and tear they've seen. But these seats still have a great amount of padding, properly kept stitching, and are perfect sot sit in and be comfortable with!

Front Black Vinyl Seats, Rear Seats, AND Door Panels all in Like-New Condition!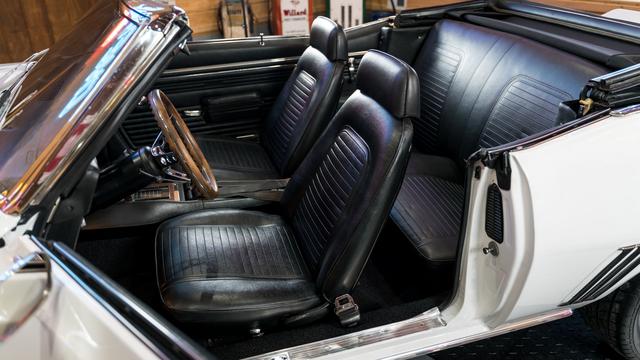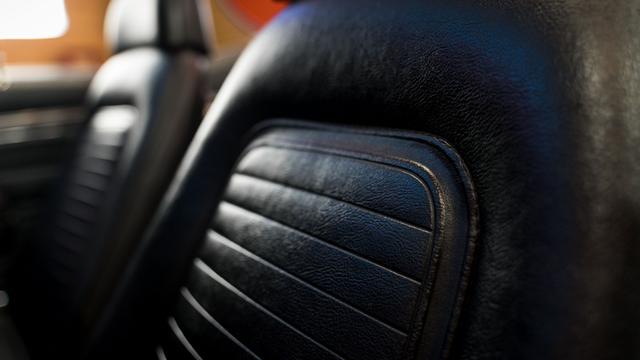 Windows rolls up and down with ease
Aftermarket 3-Spoke Wooden Steering Wheel
Upgraded Auto Meter Gauges

The original gauges that come with this car can definitely be hard to read, especially when driving this car at night.
These gauges have the Full Range of Speedometer and Tachometer, Fuel Pressure, Water Temperature, Oil Pressure, Voltage, and Fuel Level!
Takes all of the information from this LS engine and was properly adapted to these AutoMeter Gauges for that complete conversion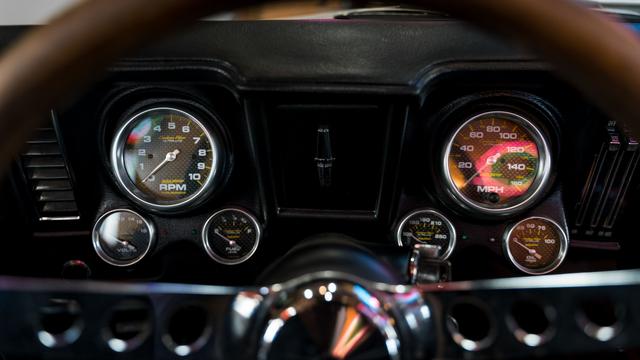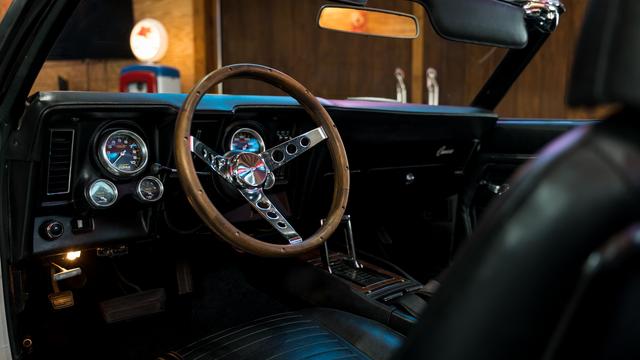 Automatic Staple Shifter
Blasts heat and functioning defrosters for those early morning start-ups right before you go for a cruise!
Convertible Top is in great condition!

No rips, tears, or any signs of tears especially on the inside. No issues when the convertible top is up or down!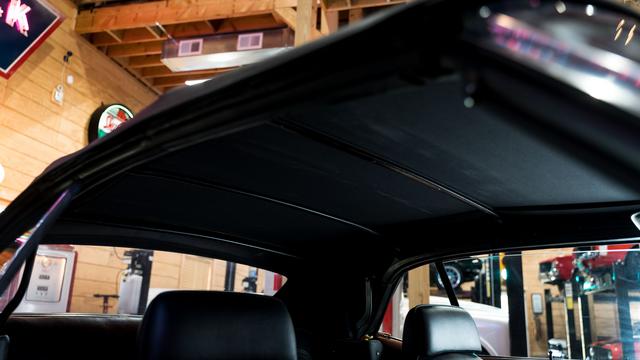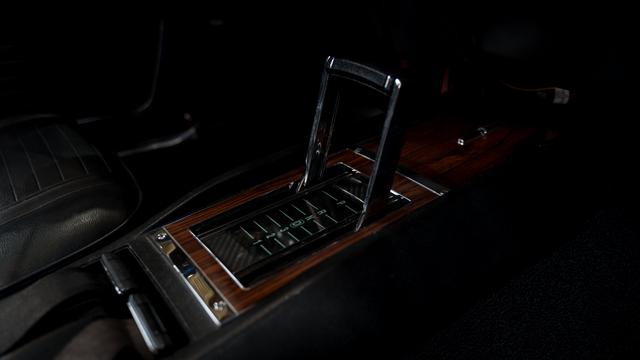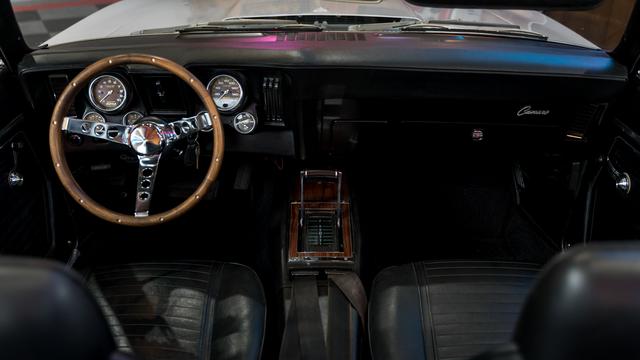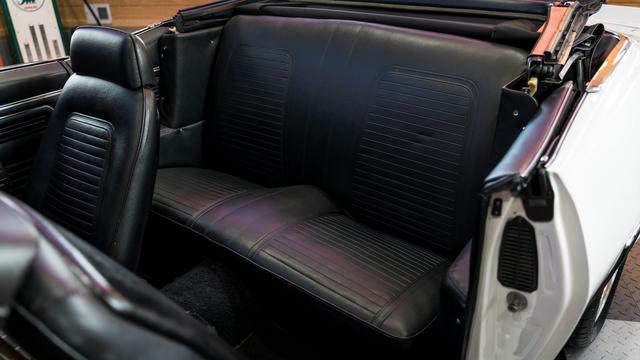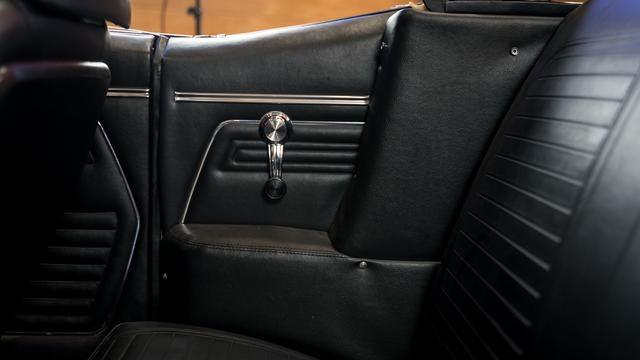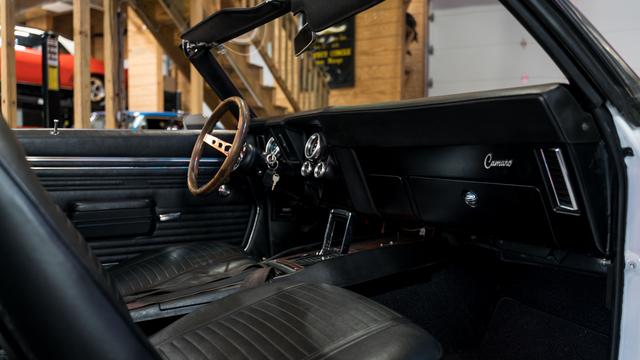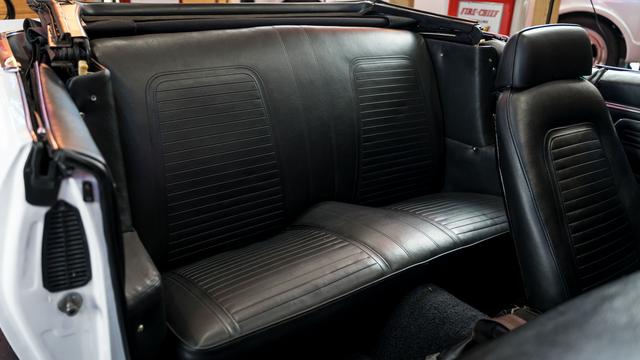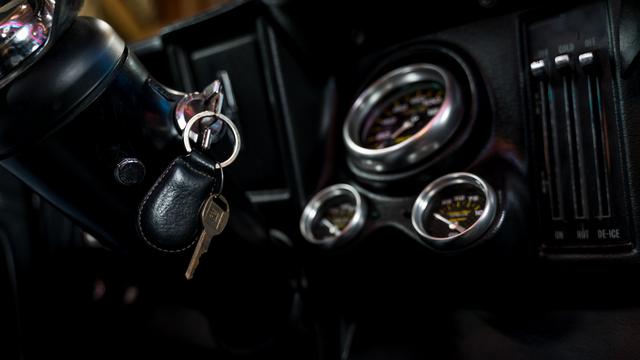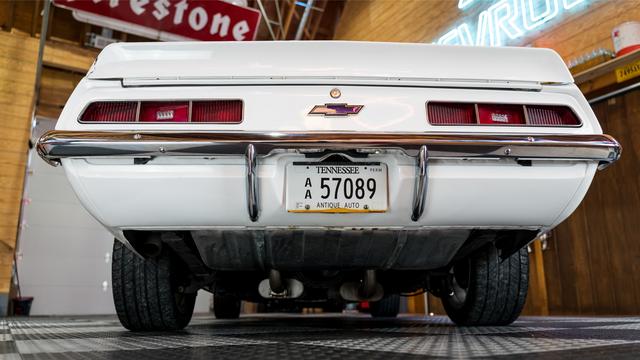 As mentioned previously, this Camaro is a fully frame off restoration

With that in mind, this Camaro's underbody has been resprayed black to prevent any rust from forming

This car is equipped with a 4L60E 4-Speed Automatic Transmission with Overdrive

Drive this car comfortably wherever and whenever without any issues!
Cruise around town with the Overdrive feature on this transmission, or put your foot to the floor and take off!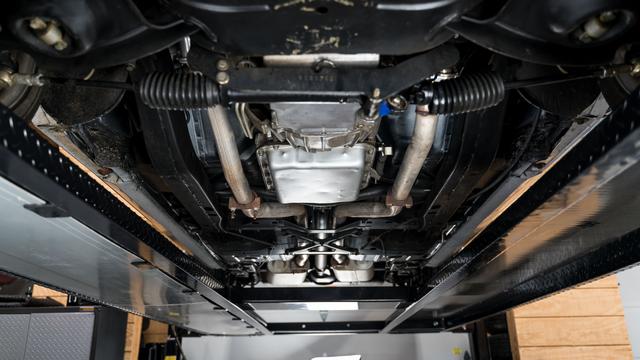 GM's 10 Bolt Rear Posi

This Limited-Slip Rear End is essential for any Camaro. This transfers the power and torque from the motor to be properly put to the ground using BOTH wheels. Sometimes these cars come with Open-Differentials, but the way they're designed is to keep only one wheel spinning, especially if you want to do a smokey burnout.
The 10 Bolt Rear Posi is PERFECT for any enthusiast that wants to either do awesome burnouts or high performance driving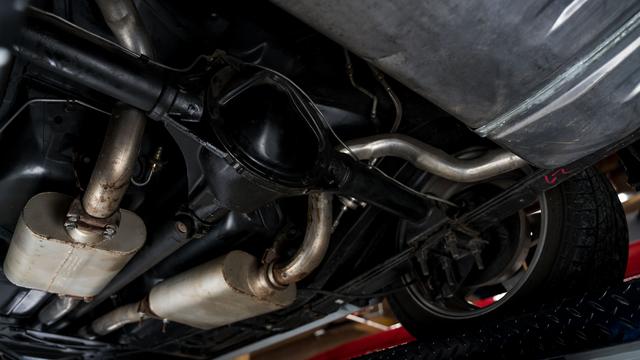 Custom 2.5" Exhaust that allows you to hear how that LS1 roars!
Full Length Headers
Adjustable Rear Air Shocks

Helps keep the car maintain the perfect ride height for either that low look and still keep the ride comfortable

Power Rack and Pinion Steering

These cars came with conventional power or manual steering that constantly required self-correction while on the road and does not give the driver (or the passengers) a very positive feeling about the road
Instant crisp response just like a modern day car
Massive weight reduction increases performance and handling capability
Allows turning to be made without much effort or revolutions of the steering wheel

Working Parking Brakes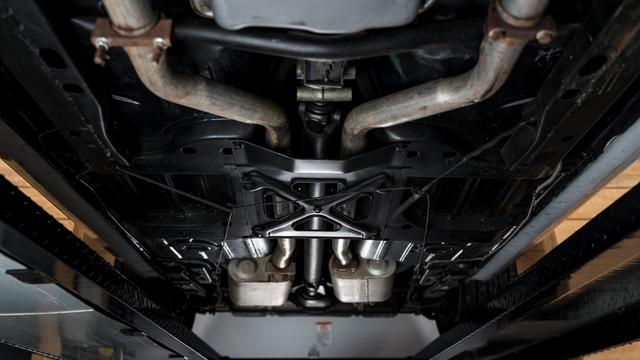 SSBC Front Slotted Disc Brakes

These cars came from factory with small disc brakes or even brake drums. With these upgraded front disc brakes, the driver can confidently brake safely for any situation

Aluminum Gas Tank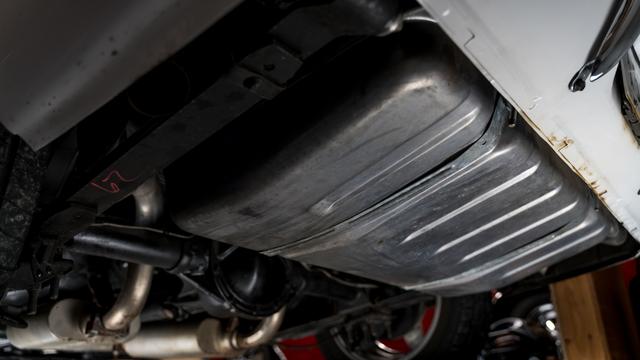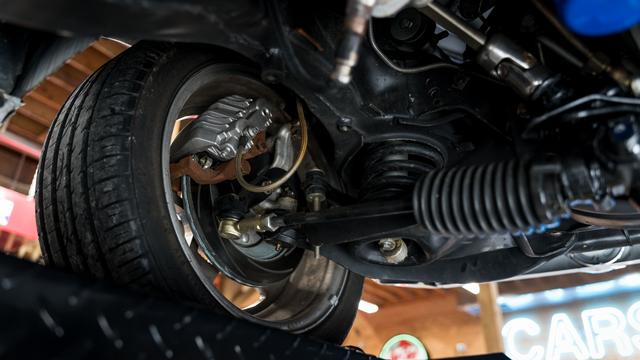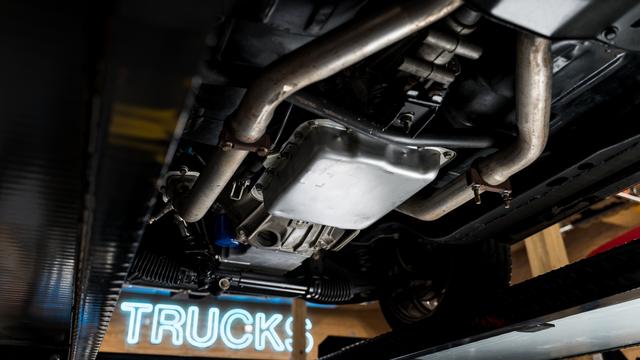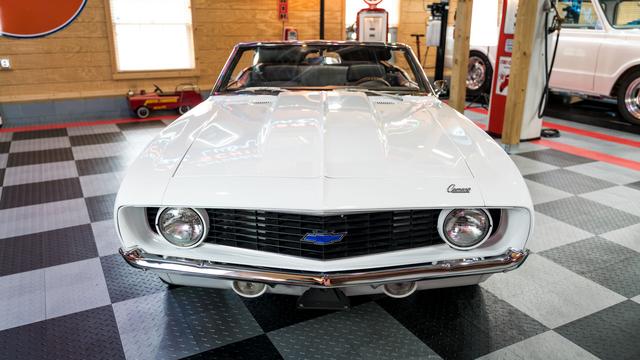 Overall, this 1969 Camaro SS LS1 Restomod can be presented as such a stunning car at first glance. A car of this caliber is extremely hard to find, but we at No Reserve Classics are excited to put our finishing touches on this car with a full detail to make this car shine even more, a few goodies on the inside and out, and a bunch more great additions. You'll be amazed on how far we'll go in order to bring the Perfect Camaro to your driveway! It's our goal to give show-stopping looks combined with comfortability and performance in every car that leaves our very own showroom.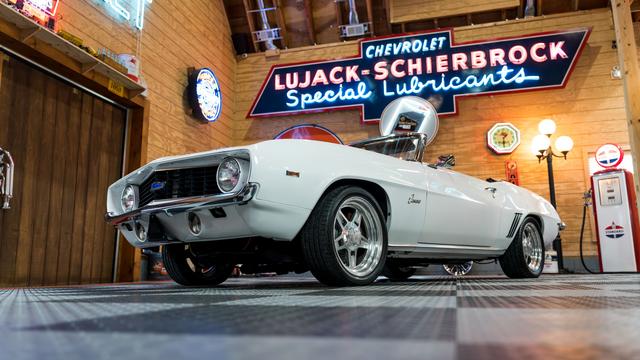 Although this car looks absolutely stunning, please understand that this still is a 50 year old car with imperfection. As with all classic cars, it will need odds and ends down the road as you begin to drive it more often but still nonetheless an iconic and one of the most sought-after classics that you will be very proud to own and very happy to drive in!
Related Listings
COMING SOON!

$69,995

Sold

$44,050

Sold

$35,150

Sold

$37,550

Sold

$41,300

Sold

$50,000

Sold

$49,150

Sold

$35,600

Sold

$35,700