1969 Chevrolet Camaro SS 350 Fuel-Injected Restomod Convertible
The Chevrolet Camaro is an automobile manufactured by General Motors under the Chevrolet brand, classified as a pony car, and some versions also as a muscle car. It went on sale on September 29, 1966, for the 1967 model year and was designed as a competing model to the Ford Mustang. The car shared its platform and major components with the Pontiac Firebird, also introduced for 1967.
First-generation Camaro debuted on a new rear-wheel drive GM F-body platform and would be available as a 2-door, 2+2 seating, coupe or convertible with a choice of 250ci inline-6 and 302ci, 307ci, 327ci, 350ci, or 396ci V8 powerplants. The Camaro was touted as having the same conventional rear-drive, front-engine configuration as Mustang and Chevy Nova. In addition, the Camaro was designed to fit a variety of power plants in the engine bay. The first-generation Camaro would last until the 1969 model year.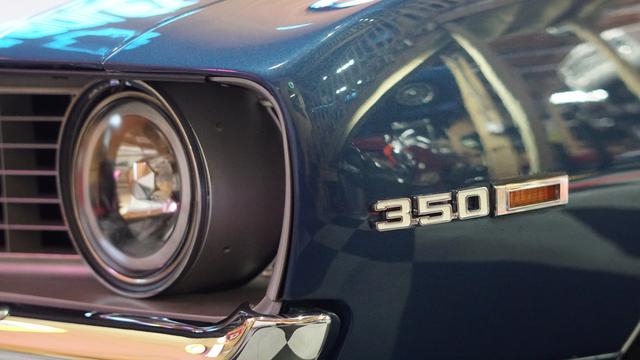 NEW ARRIVAL!
This 1969 Camaro is truly the epitome of a VERY WELL sorted out and put together car. It's got everything you would want in a newer car yet has the classic styling of a 1969 Muscle Car! Between the GM Performance Parts 350 Ram Jet Crate Engine, the T-10 4-Speed, and Haartz Premium Cloth Convertible Top, this car's got the speed, the looks, the comfort, and better yet the style! No carburetors to constantly have to worry about fiddling around with when seasons change. Turn the key and go…simple as that.
Styled with an absolutely stunning Azure Blue Basecoat-Clearcoat with Silver Paint Stripes, you will catch attention wherever you go. Not to mention all of the chrome and polished beauty trim around the car is in such absolutely stunning shape you'll need a pair of sunglasses when the sun is out otherwise the chrome will just blind you! Chrome? Lots of it! Especially with these 1 off custom 5-Spoke Chrome Restomod Wheels that proudly shows off your 4-Wheel Power Disc Brakes with Drilled and Slotted Rotors!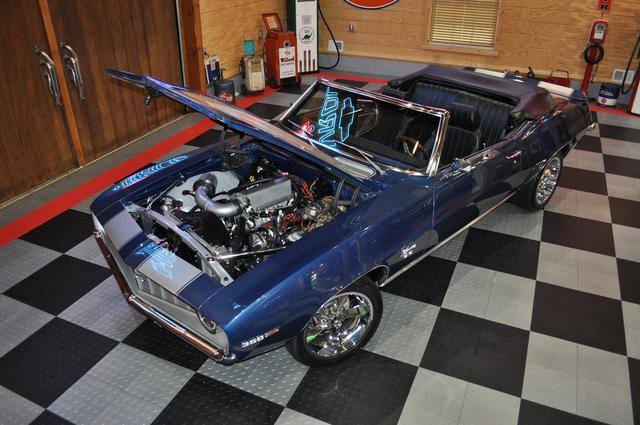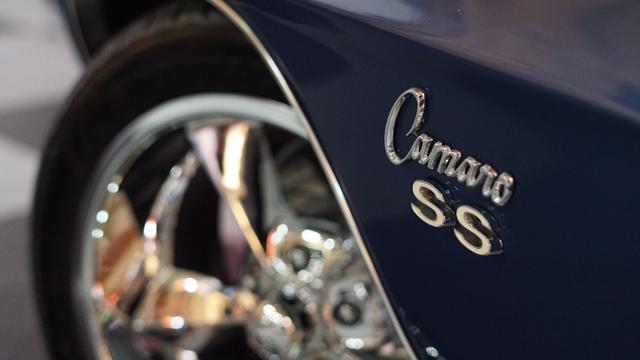 Looks and speed are great…but what about stopping and handling? It gets better here! As previously mentioned, it is equipped with 4-Wheel Power Disc Brakes with Drilled/Slotted Rotors all the way around stops this car with ease! Tubular Control Arms with all new steering components and bushings let's this car ride better than any factory 1969 Camaro would have. The suspension was totally restored front to rear so you can be sure you can handle and take corners like a new era car can and yet still have the comfort of a Cadillac.
Inside you will find a complete and custom interior with Pro Car Black Bucket Seats with Headrests that hug you just right and are a true pleasure to sit in. The rear was also redone and matched to the front! Equipped with Front and Rear Seat Belts to keep you secure to the car. Center Console with AutoMeter Rally Gauges respond quickly and accurately so you can be sure your engine is running in tip-top shape. All of the lights inside and outside of the car are fully working as well as the gauges within the dash. There you will find a factory style tachometer and a speedometer that are nice and easy to read with crystal clear lenses and high visibility LED Background Lights!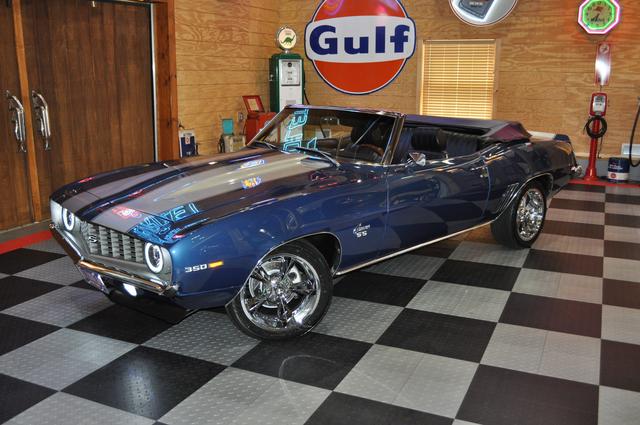 Included with the sale of this car is a massive 3″ binder full of documents and receipts that were saved during its restoration process. Below are a few snapshots of some of the things that were done to the car.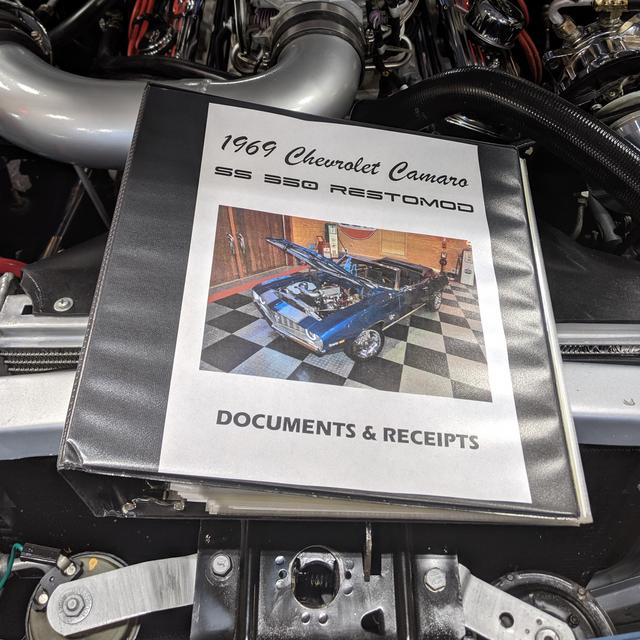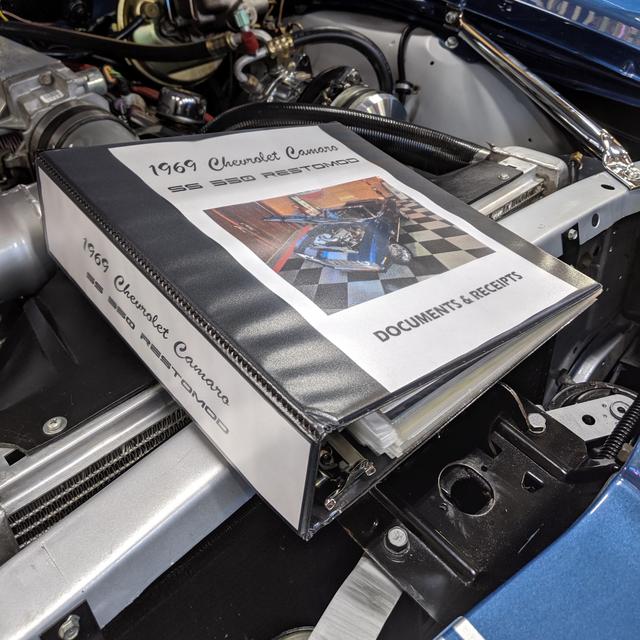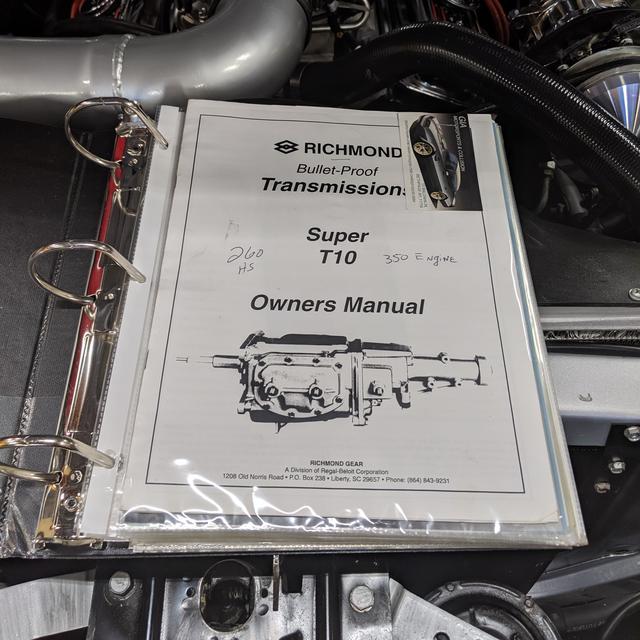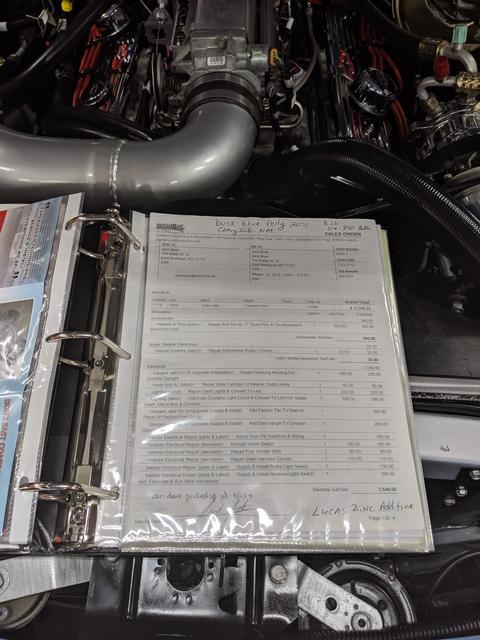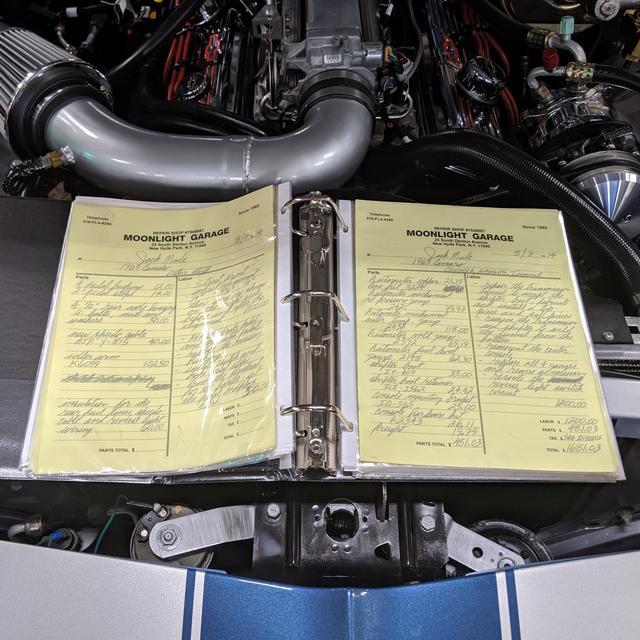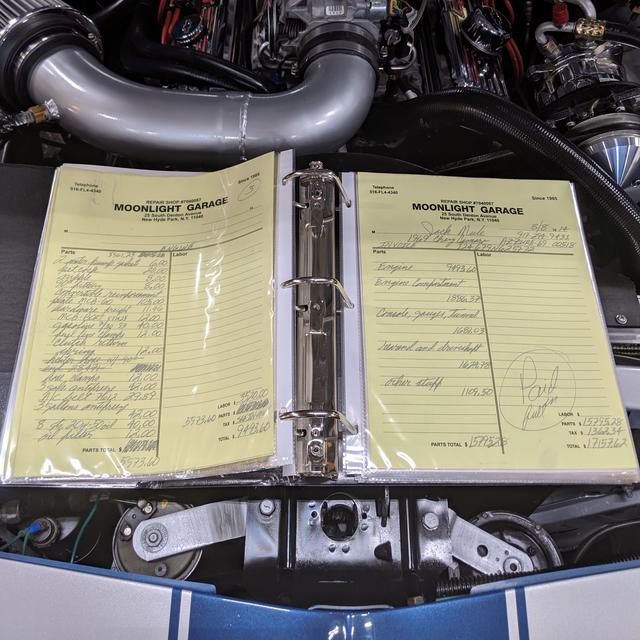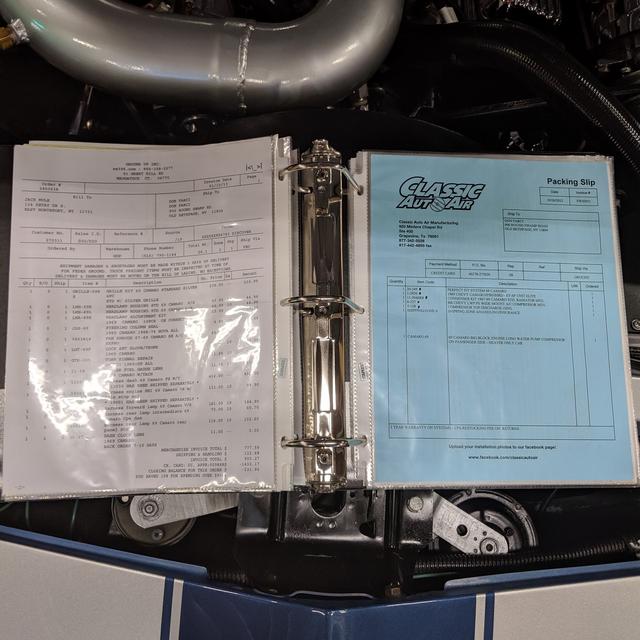 Getting hot outside? No worries…flip your Air Conditioning Switch and feel the chill of MODERN RETROFIT AIR CONDITIONING! Fully updated with a Brand New Classic Auto Air Vintage Air Conditioning and Heating System with all new modern components keeps this car comfortable in ALL FOUR SEASONS. Uses modern components such as barrier-type hoses, Sanden R-134A Compressor, a Plate Type Condenser, a condensed evaporator unit hidden underneath the dash for a clean firewall, and the best of all is ELECTRONIC CONTROLS! No more sticky cables that are so hard to slide that the knobs break off. This is a common issue that we come across on a lot of these cars.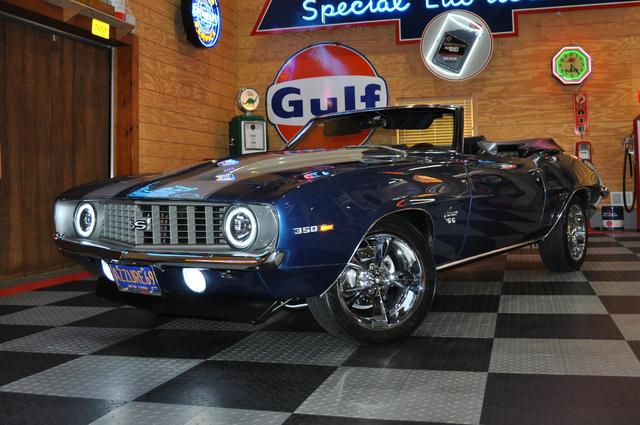 Overall this 1969 Camaro is a pleasure in every single aspect there is and is one beautifully restored car with tens of thousands of dollars in documents and receipts to go along with the sale of the car. Don't stop here there is plenty to be said about this car that separates it from just about anything else on the market!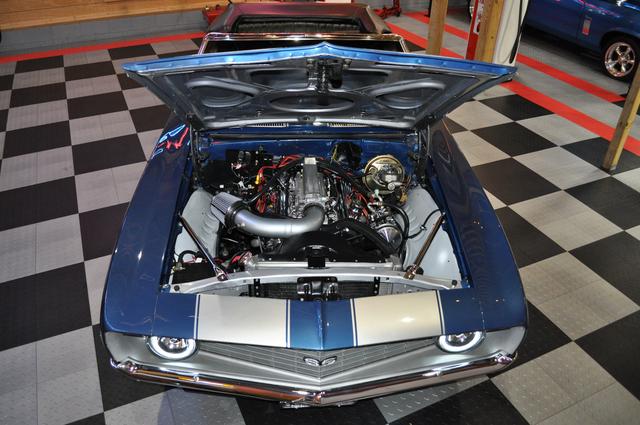 Fully Restored Engine Compartment with the Finest Attention to Detail with ALL NEW PARTS AND ACCESSORIES!
Powered by a GM Performance Parts Ram Jet 350 Complete Crate Engine that is Factory Rated at 345 Horsepower and 396 lb/ft of Torque! Plenty of power and torque for the street and will cruise with ease. Because this engine is a port fuel injected engine, you can guarantee yourself your Fuel Mileage and Efficiency will be a lot higher than your typical carbureted engine.

One-Piece Rear Main Seal Engine Block
Chevrolet Performance Nodular Iron Crankshaft
Chevrolet Performance Powdered Metal Forged Steel I-Beam Connecting Rods
Chevrolet Performance Hypereutectic Aluminum Pistons
Chevrolet Performance Hydraulic Roller Camshaft

0.431" Intake / 0.451" Exhaust Lift
196° Intake / 206° Exhaust Duration @ 0.050" Tappet Lift
109° Lobe Separation Angle

9.4:1 Compression Ratio
1.940" Intake / 1.500" Exhaust Valve Size
Vortec Style Cylinder Heads with 64cc Combustion Chambers provide excellent mid-range torque and horsepower and excellent volumetric efficiency!
GM Port Fuel Injection System with a Chevrolet Performance EFI Aluminum Intake Manifold
1.5:1 Aluminum Full Roller Rockers (no stamped steel or roller tips here! Keeps engine oil temp down and engine efficiency up!)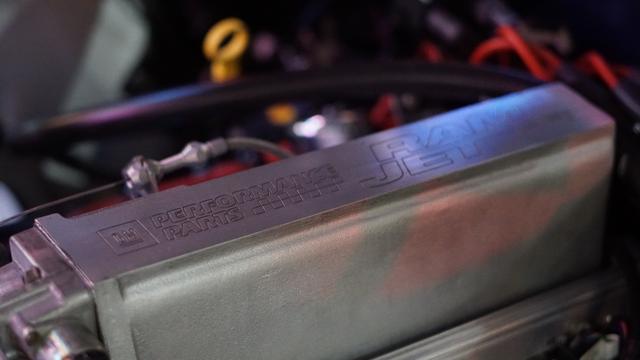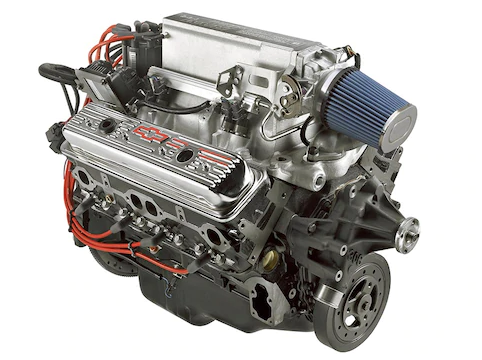 This 5.7L GM Crate Engine was mated to a Richmond Bullet-Proof Super T10 4-Speed Manual Transmission that shifts with absolute ease! All gears move in and out without hesitation
All of the Sheet Metal Underneath this 2" Steel Cowl Induction Style Hood was painted to match the body color!

Whether it be the Custom Silver Painted Inner Fenders and the Radiator Core Support or the Custom Azure Blue Painted Firewall, this type of work is evident that this restoration was high quality and done with ultimate precision and professionalism.

Custom Fabricated and Painted Air Intake Duct Work
Brand New Spectre High Performance Reusable Air Filter
Northern High Performance Multi-Core Aluminum Radiator that cools this Chevy Crate Engine down to operating temp even on those hot days in traffic!
Brand New Billet Specialties Polished Aluminum Radiator Cap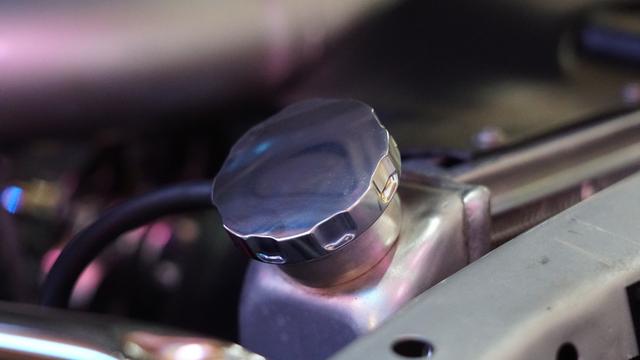 Brand New Chrome Fender Braces
Chrome Chevy Bowtie Centerbolt Valve Covers
Complete Classic Auto Air Retrofit Air Conditioning and Heating System that has no problems creating ice cubes on the hottest days or providing exceptional heat during the cold winter months which allows this Camaro to be a truly year-round vehicle!

One of the largest improvements since the yesteryear's cars has been the improvement in the heating and air conditioning systems.
This Classic Auto Air System is using the best of today's technology and brings it into this Camaro!
The Classic Auto Air system has a very clean installation for a show quality finish and without the unsightly evaporator boxes of the 1960's!
Features all new components from your Control Panel and Knobs to your Hidden Evaporator Unit to the Drier, Plate and Fin Type Condenser, Sanden Style 508 Compressor, Barrier-Type Hoses, Modern R-134A Refrigerant, Compressor Oil, down to the O-Rings!
Any of these cars from the factory with A/C were equipped with the unobtainable R-12 Refrigerant which the average consumer cannot purchase any longer from the auto parts store. Not to worry! As previously mentioned, this kit uses ALL R-134A Components for ease of maintenance and will meet local, state, and federal regulations!

Chrome Sanden 508 High Output Air Conditioning Compressor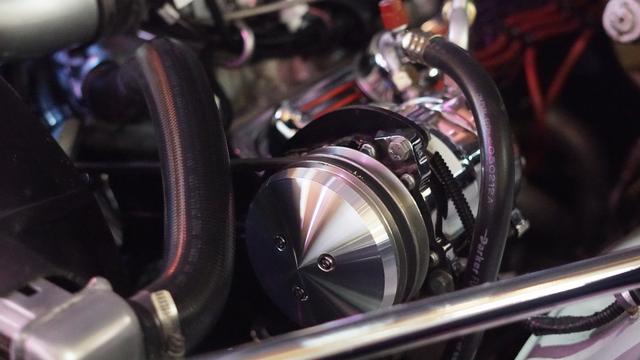 March Performance Clear Powdercoated Polished Billet Aluminum Air Conditioning Compressor Clutch Pulley Cover
Chrome High Volume Water Pump
The Entire Braking System has been completely replaced with a 4-Wheel Power Disc Brake Conversion Kit that stops this Fuel Injected Convertible with absolute ease! 

All of the brake lines were replaced and precision bent
High Output Master Cylinder
High Output Brake Booster
Brand New Chrome Master Cylinder Cap

Chrome High Output Power Steering Pump with all new Power Steering Hoses
Chrome High Amperage Alternator with Brand New Polished Billet Aluminum Pulley, Fan, and Nose Cover
Polished Billet Aluminum Crankshaft Pulley
Polished Billet Aluminum Water Pump Pulley
Polished Billet Aluminum Power Steering Pulley
Hurst 4-Speed Shifter and Custom Shifter Knob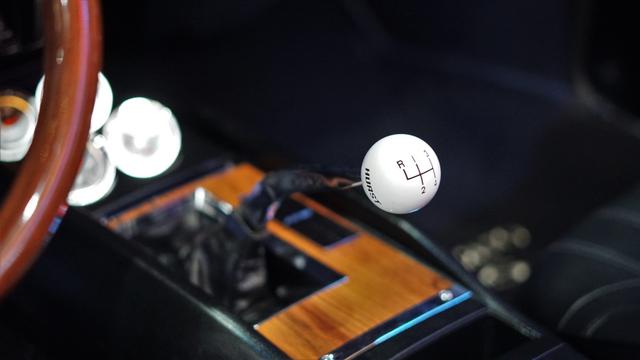 All of these lightweight Aluminum pulleys allow for less rotating mass which means quicker acceleration, more horsepower, better fuel mileage, and more crisp throttle response!
Complete Custom Black Powdercoated Upper and Lower Tubular Control Arms that absolutely transforms the front end of this '69 Camaro into a modern car that corners and handles with ease!

Features a strong Tubular design that adds additional Wheel Caster for better high speed stability and overall road feeling
All New Control Arm Bushings
All New Upper and Lower Ball Joints
Polished Billet Control Arm Shaft

Braided Stainless Steel Throttle Cable Assembly
New Hood to Cowl Seal
High Pressure Custom Fit Braided Stainless Steel Fuel Supply and Return Lines feeds this Ram Jet with all the fuel it needs!
Full Length Ceramic Coated Exhaust Headers that let's this Ram Jet Crate Engine breathe without restriction!

0 Gauge

Heavy Duty Battery Cables allows for maximum current flow during engine crank and other high demand electrical applications
All Engine Compartment Wiring was neatly loomed and tucked away with Adele Clamps for years of reliable electrical operation and show finish! This is the attention to detail that separates this car from all others!
Even the Spark Plug Wiring was neatly loomed, separated, and fastened on the valve covers to prevent them from resting on the exhaust headers and melting like you commonly see on cars without this kind of attention to detail.
All of the hoses in the engine compartment were replaced such as the Upper and Lower Radiator Hoses, Heater Core Hoses, Air Condition Hoses and Lines, and the Power Steering Hoses!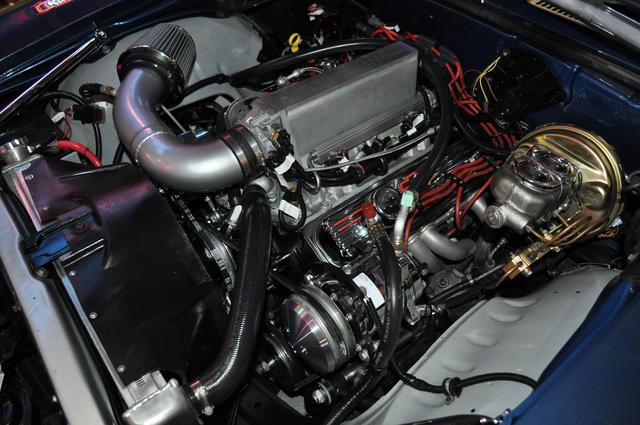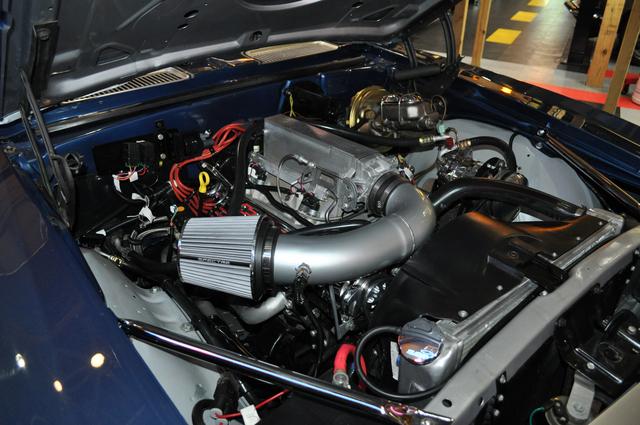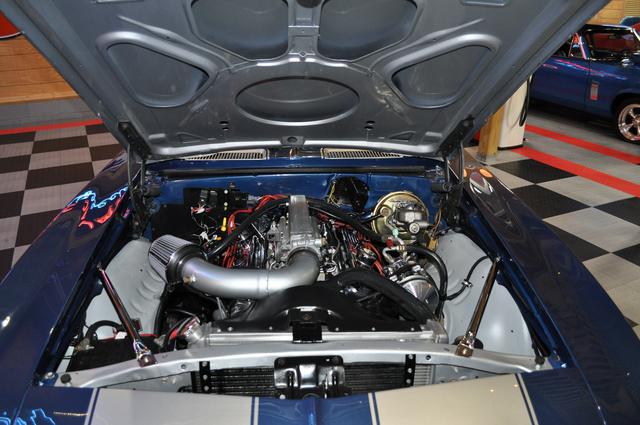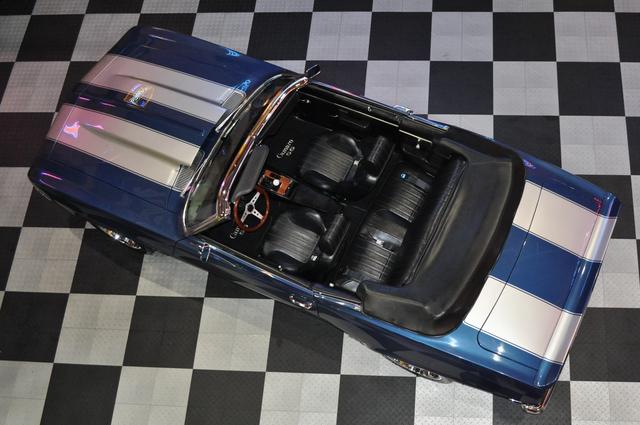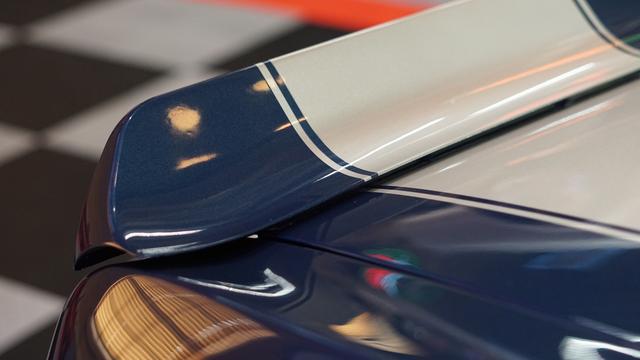 Complete Multi Stage Detailed Exterior that features a full wet-sand of the clearcoat, compound, polish, buff, and wax that truly brings out this paint to shine like glass!
Painted a beautiful Dusk Blue Basecoat-Clearcoat with Silver Stripes that shines beautifully!
All of the polished and chrome beauty trim around the entire exterior of the car was fully replaced during this frame off restoration

Polished Stainless Steel Front Windshield Reveal Moldings
Chrome Convertible Top Roof Moldings
Chrome Exterior Door Handles
Polished Stainless Steel Door Lock Cylinders
Chrome Sidemarker Bezels
Chrome Front and Rear Bumpers
Chrome Side View Mirrors
Polished Stainless Steel Rocker Panel Moldings
Chrome Quarter Panel Louvers
Chrome Rear Bumper Guards
Polished Stainless Steel Wheel Well Trim
Polished Stainless Steel Exhaust Tips
Tail Light Lenses with Polished Stainless Steel Trim
Chrome Quarter Window Moldings
Front and Rear Emblems
Polished Stainless Steel Convertible Top Pinchweld Moldings (these are what the Convertible Top Boot clips on to!)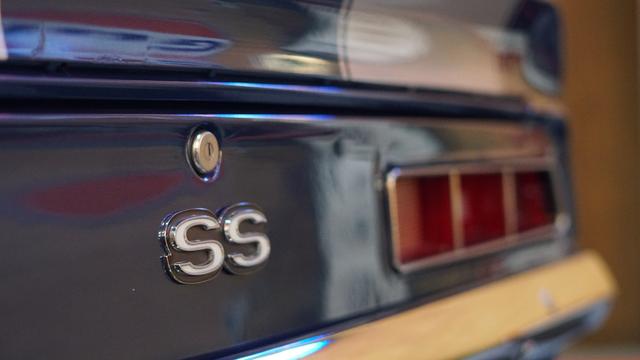 Custom Painted Silver Front Grille to match the stripes and offsets this Dusk Blue just right!
D80 Spoiler Package Front and Rear

Brand New Front Spoiler and Brackets!

DOT Approved Tempered Glass Front Windshield with a Modern Visor that keeps the shiny sun out of your eyes!
17" Custom 5-Spoke Chrome Wheels and Tires that let's this Camaro grip the road just perfect! Not to mention the stance is incredible on this car!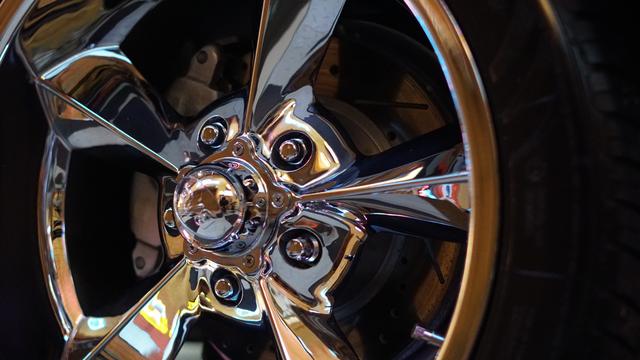 Not only is all the bright work new, but all of the rubber seals and weatherstripping was replaced as well!

Door Weatherstrip
Hood to Cowl Seal
Convertible Top Rail Weatherstrip
A-Pillar Seals
Trunk Weatherstrip
Door Jamb Seals
Quarter Window Seals
Custom Haartz Black Convertible Top that was completely replaced and redone and also comes with a Custom Black Vinyl Convertible Top Boot!

No worrying about Vinyl cracking over time! This Haartz Convertible Top is constructed of a Premium Cloth fabric that fits perfect and does not see sun damage and cracking like the typical Vinyl that came in these cars from the factory do

Body Lines and Gaps are done very consistently and with much precision!
NEW Custom Smoked LED Headlights with Halo Ring Daytime Running Light!

One of the things that most of these cars lack is visibility at night. We just upgraded this car with a super high visibility and high power modern LED bulb and ballast kit!
The great things about these are not only are they super bright but they last a lifetime, require less power to function, and don't get nearly as hot as a standard halogen or sealed beam housing which is what a '69 Camaro came with from the factory.
Not only were the headlight bulbs upgraded, but the ENTIRE HOUSINGS were fully replaced with brand new reflective housings  lit by high power LED's for that modern Pro-Touring look and modern visibility on the roads!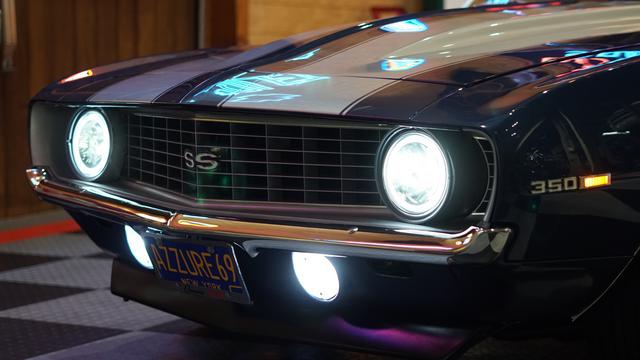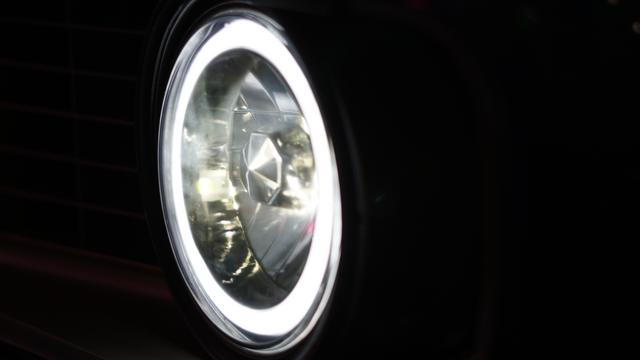 LED Headlights are great! But what about those parking lights that sit below the bumper? We didn't stop there...

We removed those ugly, dim amber bulbs from the park/turn signal housings and put in custom White/Amber Switchback technology LED bulbs!
A switchback LED bulb is a custom type of light bulb that operates as one color under steady voltage and changes color under pulsating voltage.
When you turn the headlights on this car, you will now have what appears to be fog lights that actually match the same color as the headlights but beneath the bumper! However, hit the turn signal and it flashes amber so you can eliminate the need for a separate housing and still remain street legal.
We see a lot of people change out light bulbs on their daily drivers to white LED's but the problem is in most states you can't have flashing white lights so that's where a switchback style LED works best!!!

ALL LIGHTS FULLY FUNCTIONAL AROUND THE ENTIRE CAR!

Headlights - Fully Working (High and Low Beam of course!)
Turn Signals (Front and Rear!)
Hazard Lights
Sidemarker Lights
Tail Lights
Brake Lights
Reverse Lights
Parking Lights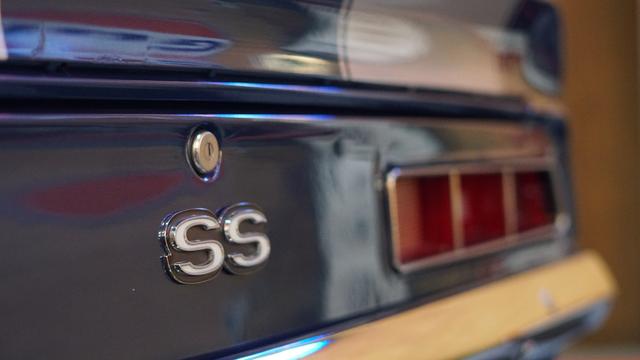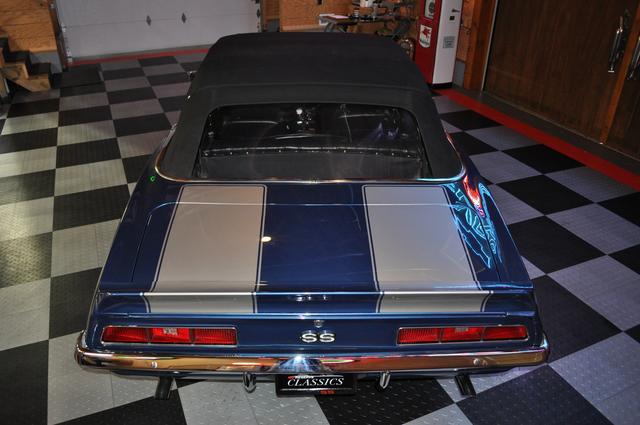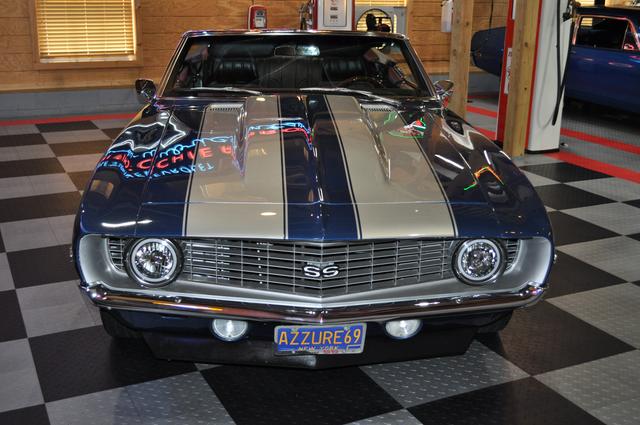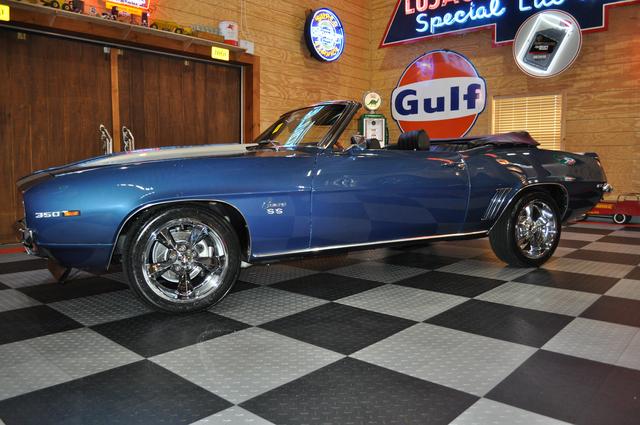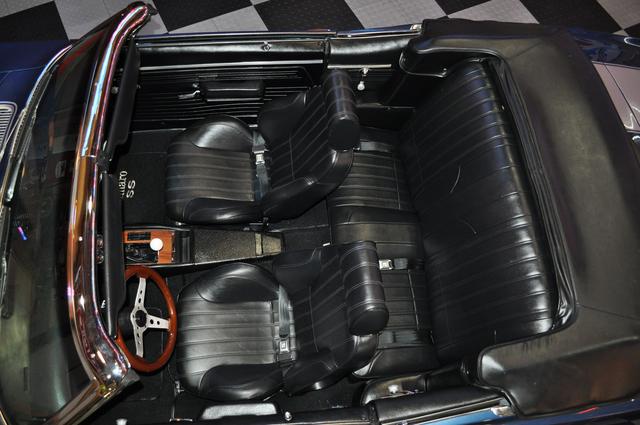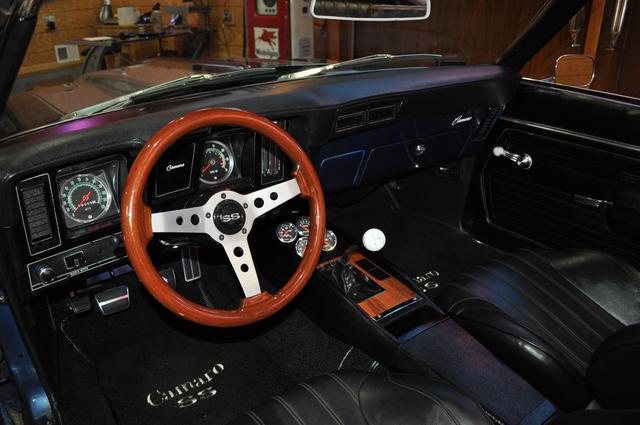 Fully Detailed Interior that has just been Detailed with ALL NEW Parts and Accessories
Custom Black Vinyl Interior that Stands Out like no other, is super comfortable, and best of yet is Fully Functional!
Procar Black Bucket Seats with Headrests that offer a ton more adjustability and comfort than the stock seats ever did!

These seats are also great for tall people! One of our employees is 6'5" and fits very well and isn't crammed especially when depressing the clutch.
They hug you incredibly well which is what you want when you're taking corners and driving like you stole it!

Rear Seat was also completely wrapped and re-foamed to match the front!
Center Console is in excellent condition and features a new shifter bezel as well as a Custom AutoMeter Rally Gauge Cluster

Features Electrically-Driven Oil Pressure, Coolant Temperature, Fuel Level, and Voltage Gauges that work extremely well!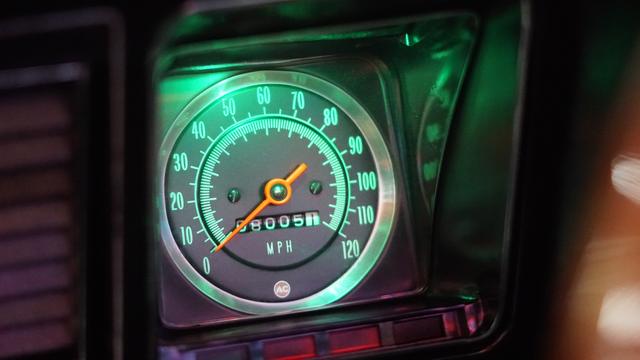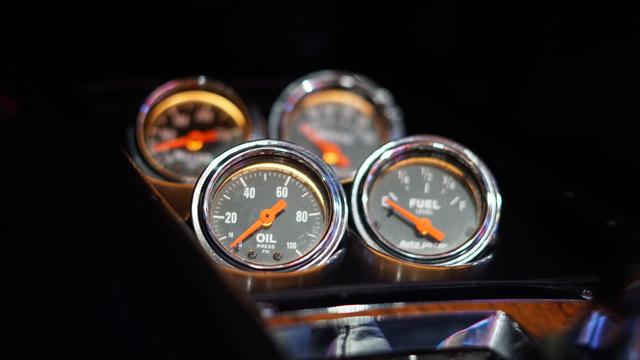 Factory Style Speedometer and Tachometer that work extremely well!

No more 50 year old gauges to worry about poor accuracy
Adapted to work with the Ram Jet Computer-Controlled Engine and Richmond Super T10 Transmission!
Completely refurbished steering column with a Custom Grant Woodgrain Steering Wheel with Stainless Steel Spokes that lets you grip the road with ease!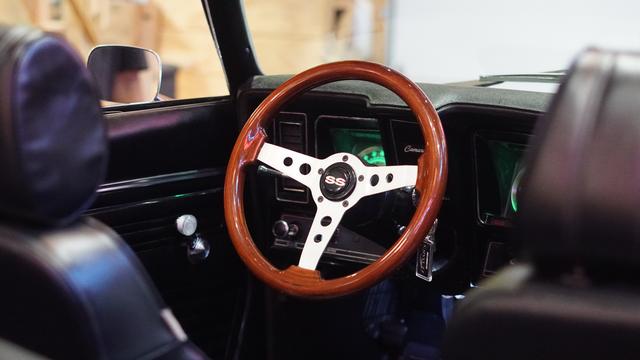 New Gauge Cluster Lenses allows you to read your gauges with ease

The factory lenses usually fade over the years due to the poor quality of plastic and make it hard to read even during daylight! New lenses were installed to restore your visibility!

Not only was the dash serviced and restored, but it was also upgraded with LED Lighting behind the gauges just in case you and the family decide to take a night time cruise, you will be able to easily read your dash which was a common issue that 60's and 70's cars faced!
As previously mentioned, this car was updated with a Complete Classic Auto Air Retrofit Air Conditioning and Heating System that has no problems creating ice cubes on the hottest days or providing exceptional heat during the cold winter months allowing this Camaro to be a truly year-round vehicle!

All new A/C Components from head to toe!
Features a electronically-controlled climate control panel that has improved the factory-flawed cable driven unit that become corroded and stuck over time which leads to the air not working and even broken dash knobs!

All New Factory Style Rubber Pedal Pads and Trim
Custom Pioneer Sound System with a DEH-S4100BT Radio/Head Unit that sounds awesome! Features Bluetooth Audio and Phone to easily connect to your Smartphone Device (iPhone, Android, etc.) as well as Aux and USB that also allows you to use MP3 Player Devices such as iPods, etc. Also Features Crystal Clear AM/FM and CD Capability!
All new keys and lock cylinders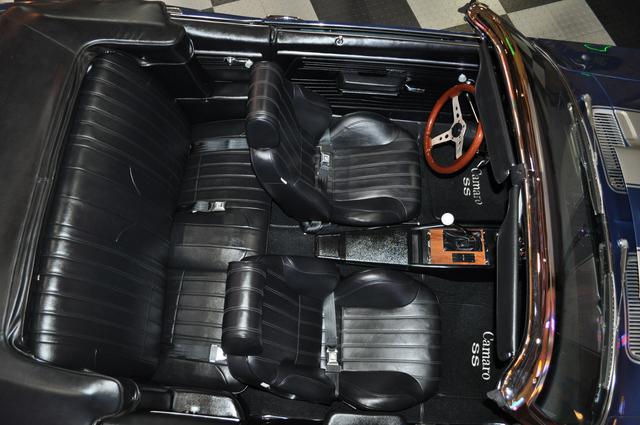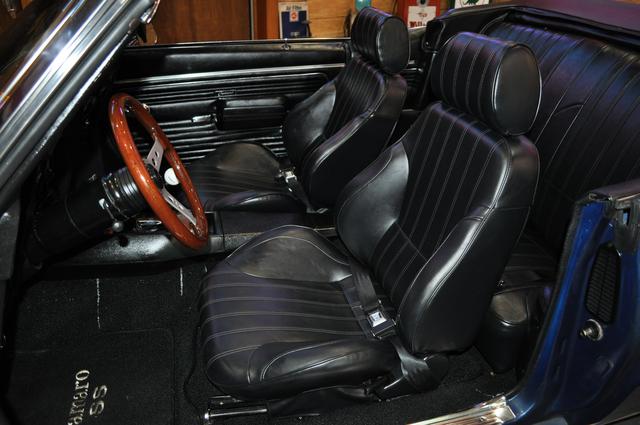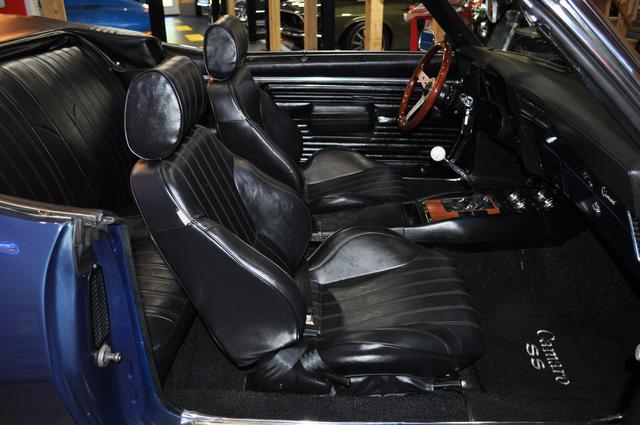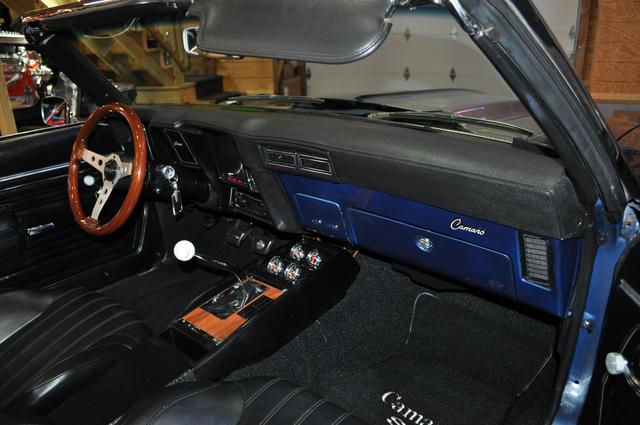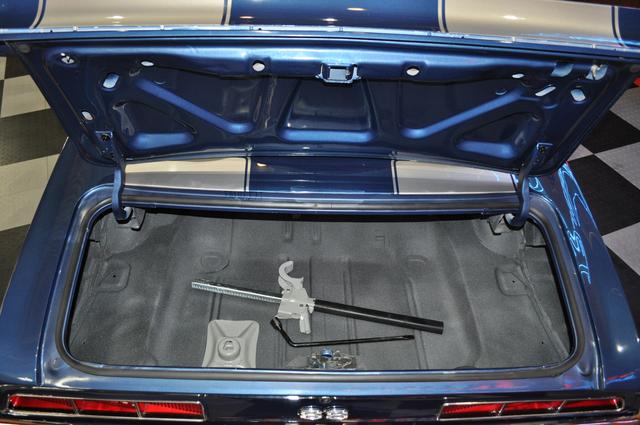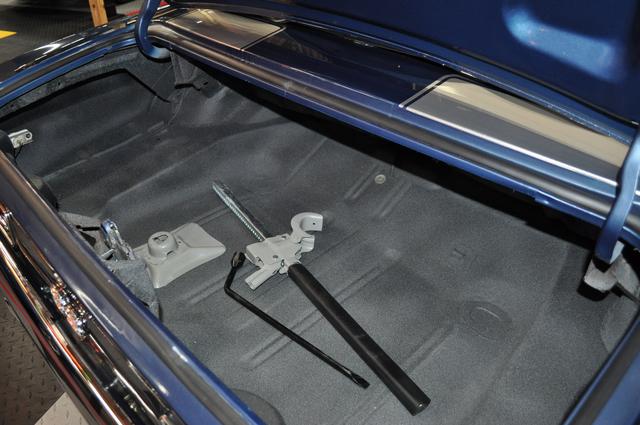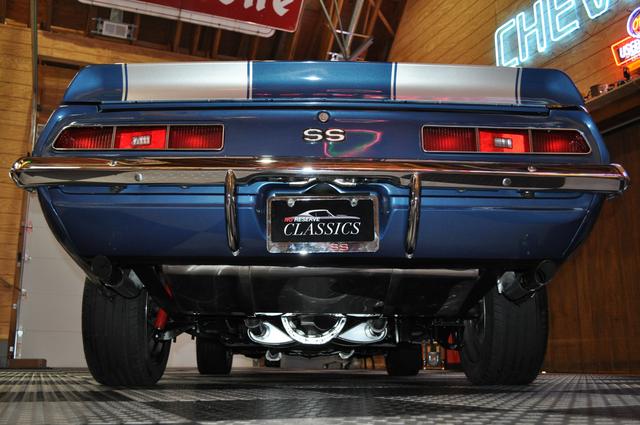 Fully Detailed Underbody from Front to Back that has been completely refurbished with all new parts and accessories and looks astonishing!
Brand New High Performance 2.5" Dual Exhaust System that gives this 350 Ram Jet Crate Engine the famous American Muscle Car rumble that everyone loves! Not too loud to wake the neighbors up but still let's other driver's know you're packing some performance underneath the hood!
12 Bolt Posi (Limited Slip) Rear End that sends power to BOTH wheels especially during a smokey burnout just like any Classic American Muscle Car should!
New Convertible Cross Brace keeps this convertible chassis intact and prevents body roll
Custom TIG Welded Polished Stainless Steel EFI Fuel Tank that supplies this Ram Jet Crate Engine with the proper amount of fuel at all times!

Unlike a factory fuel tank which did not feature internal baffling trays to prevent fuel slosh, this expensive fuel tank was a necessary investment for this car to run properly! A fuel tank without this baffling system can cause engine detonation upon hard acceleration, cornering, or abrupt stops. Not to worry here as this car has been properly sorted from HEAD TO TOE.

All New Front and Rear Suspension!
From High Performance Tubular Control Arms with all new Control Arm Bushings and Upper/Lower Ball Joints back to the Leaf Spring Shackles and Bushings, this car handles better on the road than any factory '69 Camaro ever did!

The factory control arms on these cars were constructed of thin stamped steel that flexes under load and puts massive strain on ball joints and other chassis components which gives poor ride quality and handling characteristics.
Not to worry this car was completely upgraded with powdercoated tubular control arms that solves this issue and also adds more positive caster giving the driver a better feel on the road as well as high speed stability!

Completely Upgraded Tubular Front Sway Bar with All New End Links and Bushings keeps the front end planted during cornering and acceleration!
All New Shocks, Coil Springs, Steering Tie Rod Ends, Pitman Arm, Idler Arm, etc. keeps this Camaro steering without any play or need for constant correction.
High Torque Mini Gear Reduction Starter provides easy reliable startups without lugging around an antiquated massive direct drive starter.

Not to mention exhaust clearance is also a lot more improved with the Gear Reduction Starter!

All New Parking Brake Cables that was customized and adapted to work with the Rear Disc Brake Conversion!
All New Professionally Bent and Installed Fuel Supply and Return Lines
Not only have the Fuel Lines been replaced from front to rear but so has all of the Brake Lines and Hoses!

This car stops incredibly well with it's complete 4-Wheel Power Disc Brake Conversion with Custom Finished Calipers and Drilled/Slotted Rotors!

All New Body Mount Bushings keeps this Camaro's Body Properly Secured to the Chassis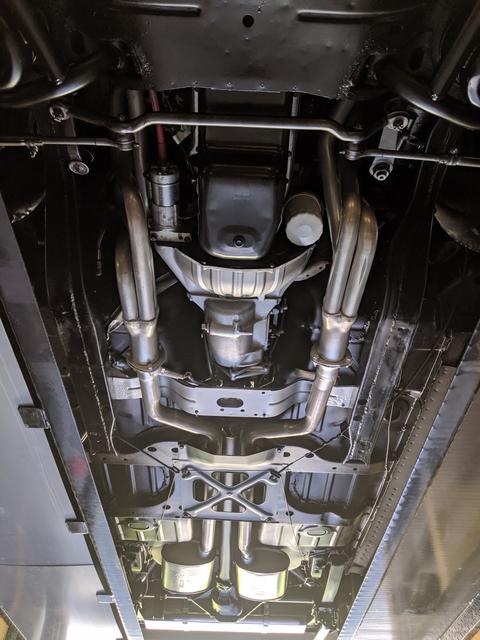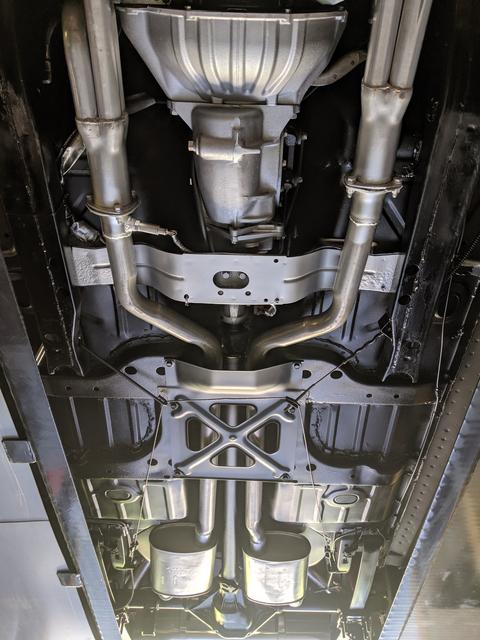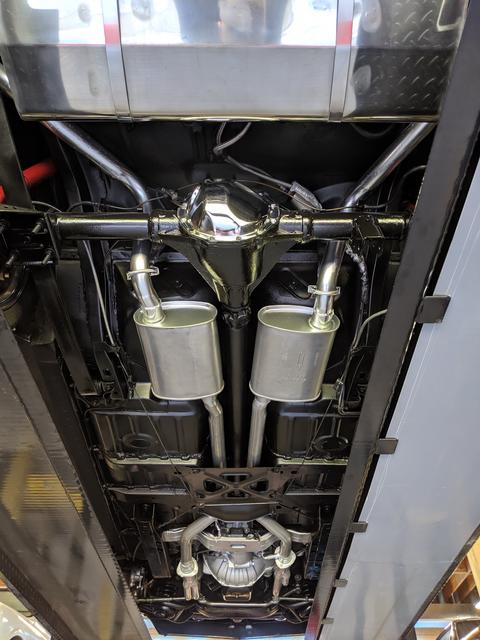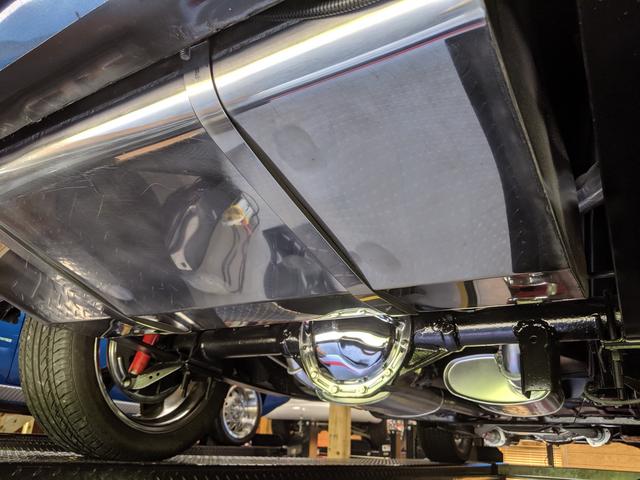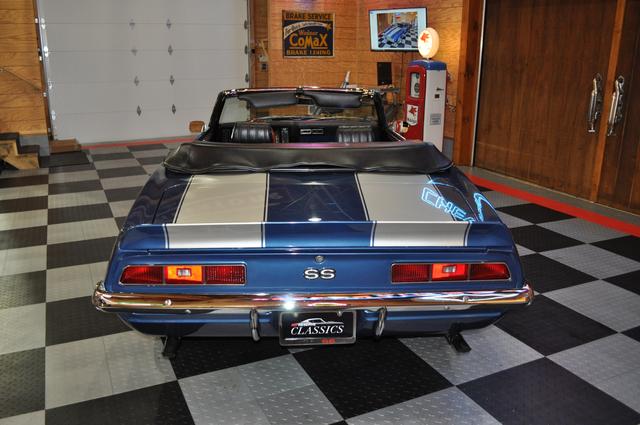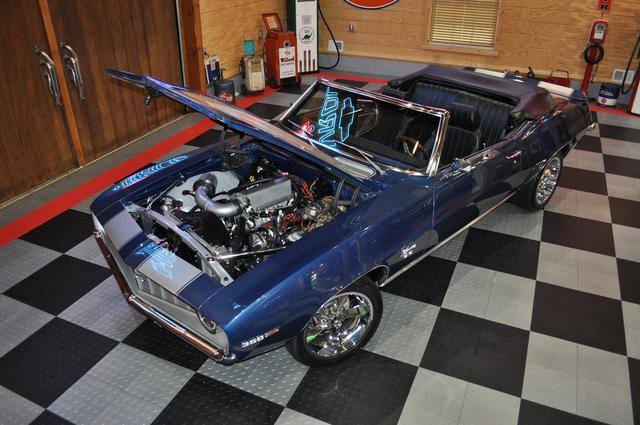 Please keep in mind that this car is a complete restomod with none of the factory drive-train components and therefore cannot verify it to be an original SS born car. Although this car looks absolutely stunning, please understand that this is still a 50 year old car with imperfections as it wasn't restored yesterday and yet restored to be DRIVEN. As with all classic cars (especially those that have been recently restored), it will need odds and ends down the road as you begin to drive it more often but still nonetheless an iconic and one of the most sought-after classic cars that you will be proud to own and very happy to drive in!