1970 Chevrolet Chevelle SS 454 LS6 Documented Coupe
The Chevrolet Chevelle is a mid-sized automobile which was produced by Chevrolet in three generations for the 1964 through 1977 model years. Part of the General Motors (GM) A-Body platform, the Chevelle was one of Chevrolet's most successful nameplates. Documented as one of the greatest Chevelle's ever produced, the 1970 Chevelle was the highest powered Chevelle manufactured in the model's lifetime, which ran from 1964 through 1977, and was the only GM car at the time to have ever topped the horsepower rating of the Corvette with its LS6 Model.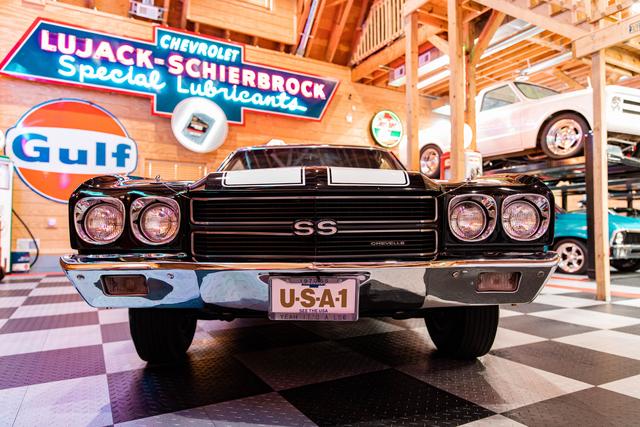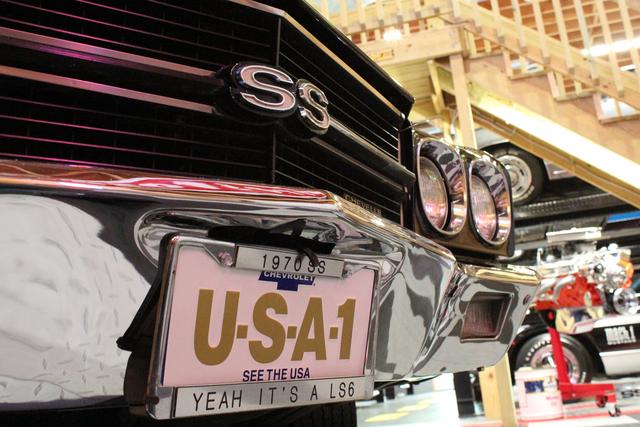 In the hierarchy of the street, circa 1970, there were the Big Dogs and then there was everyone else. Having 400 cubic inches under the hood didn't cut it anymore at the Stoplight Grand Prix. The name of the game was horsepower and the more grunt the better, and more grunt meant more cubic inches and more horsepower. The old standard "there's no replacement for displacement" was never truer in 1970, and sitting atop the muscle car food chain was Chevrolet's SS Chevelle. Not just the garden variety, 360 horsepower SS454, but the King Kong of the Bow Tie brigade, designated RPO Z15. Checking off this option delivered a 450 horsepower, 454 cubic inch solid lifter behemoth that cranked out 500 lb/ft. of torque and bludgeoned any challengers for its title as King of the Streets.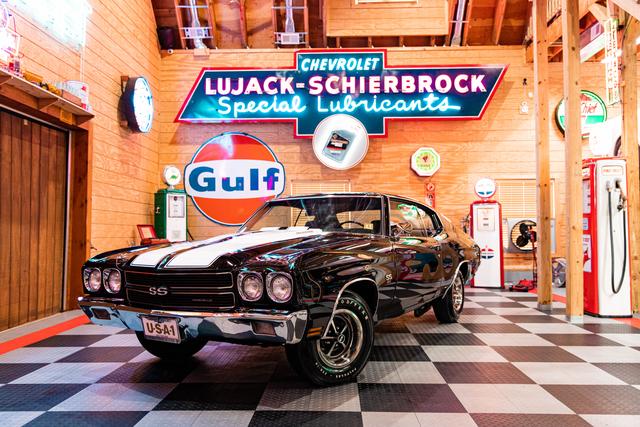 The team at No Reserve Classics is very happy to announce that our matching numbers Triple Black 1970 Chevelle SS 454 LS6 is now up for sale! With only 68,000 original miles, extensive documentation, and ownership history, this car is the REAL DEAL muscle car that left its mark in history. For starters, the car includes a partial build sheet showing its VIN and options, original owner's manual, extensive service records over the years, vintage photos from its owner with the car back in the 1980's, and a certificate of authenticity from the online LS6 Registry and Database!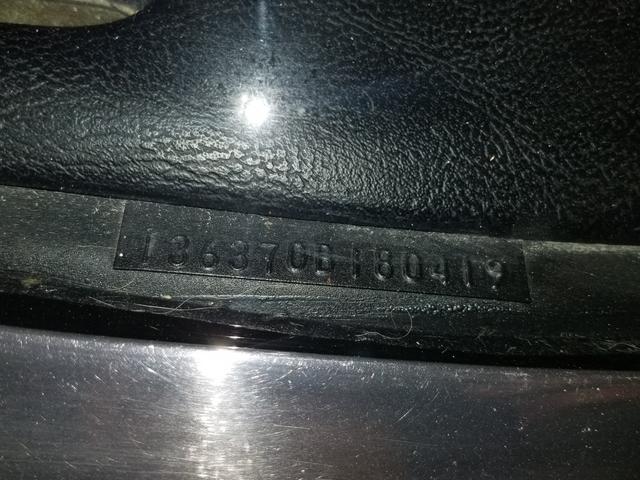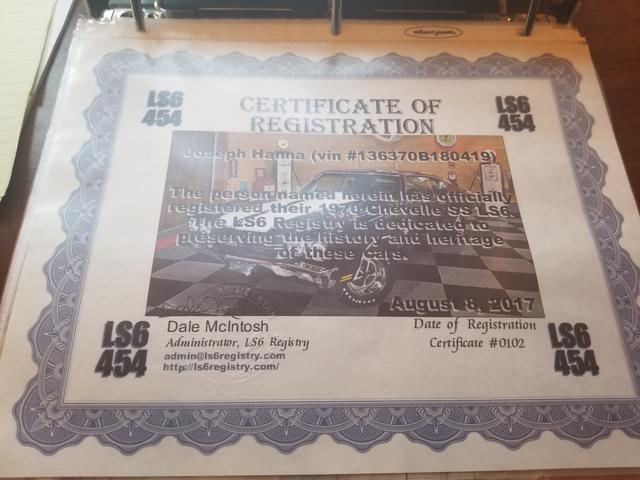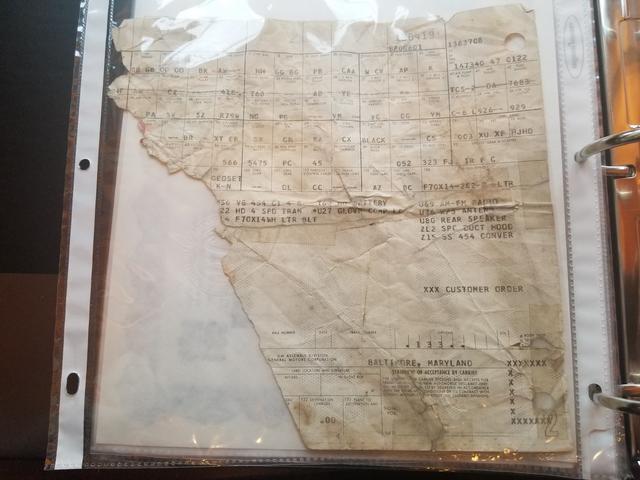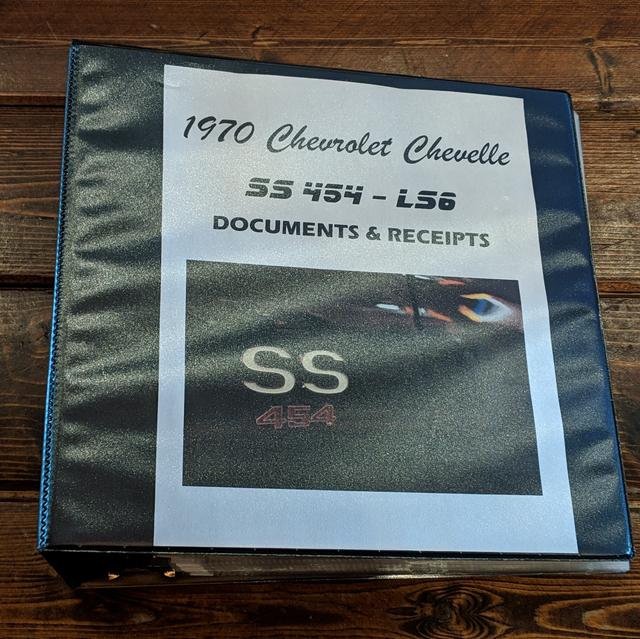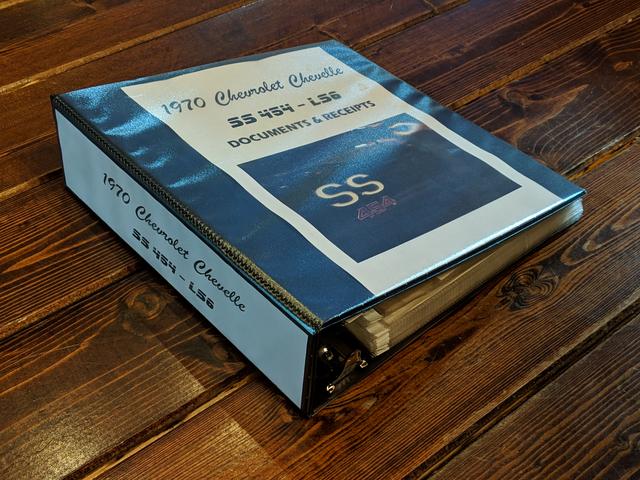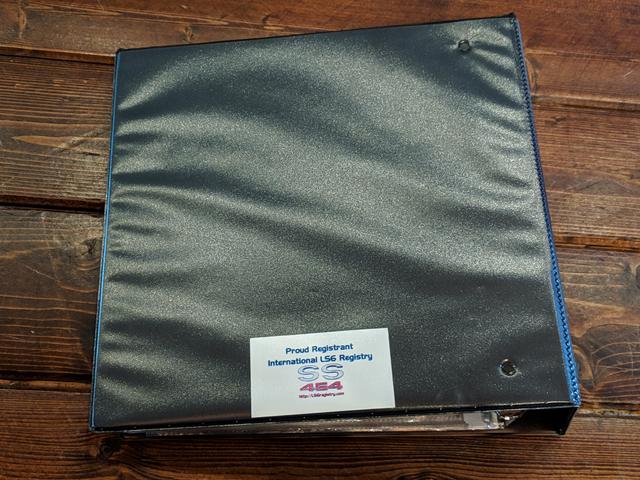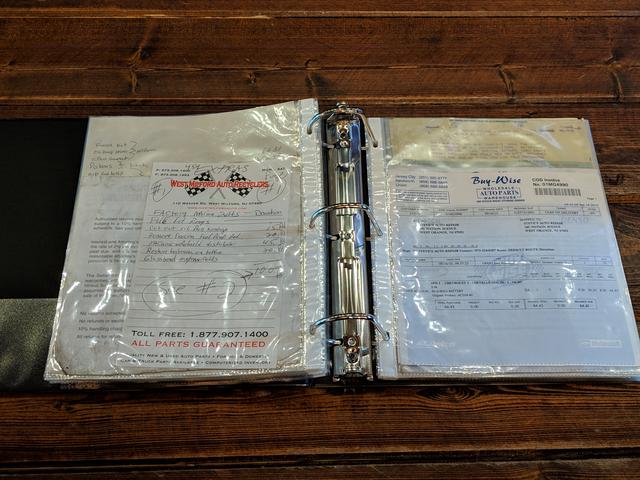 The previous owner has owned the car since 1973 making it a true diamond in the rough. Before you ask, YES! The car still retains its completely matching numbers 454 LS6 Block with the correct VIN stamping, date code, suffix code, and casting number as well as the original 291 Rectangle Port Cylinder Heads. The LS6 powerplant is mated to a Muncie M22 Rock Crusher 4-Speed Manual transmission that makes banging through gears in town incredibly fun! Also features the date correct CRW 4.10 12 Bolt Heavy Duty Rear End!
Here are some vintage photos of the previous owner enjoying his time with the car throughout the 80's!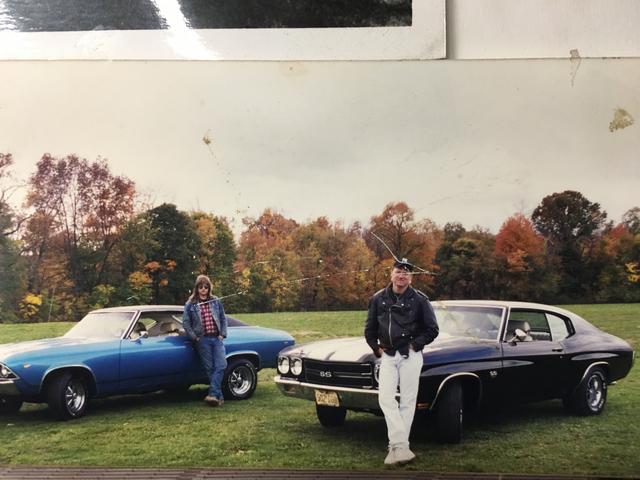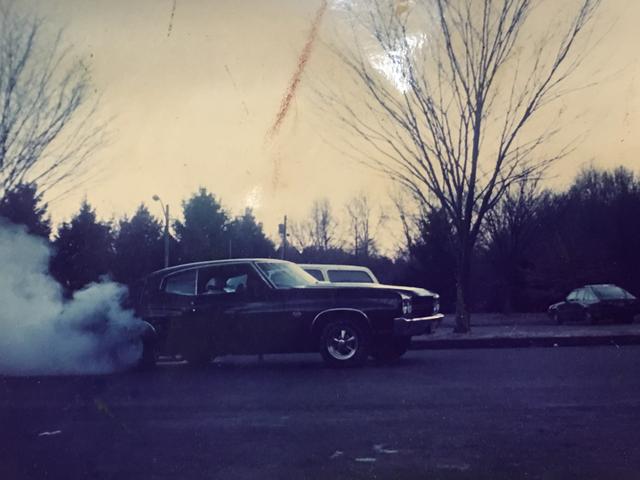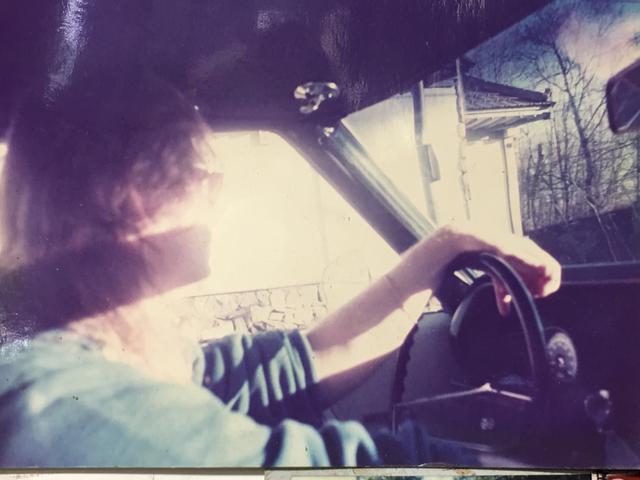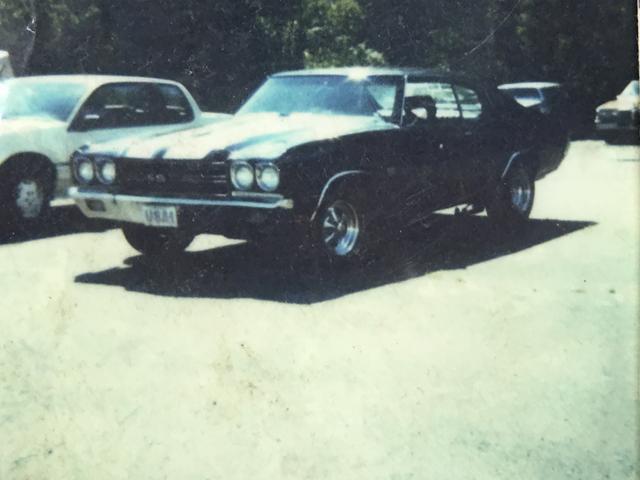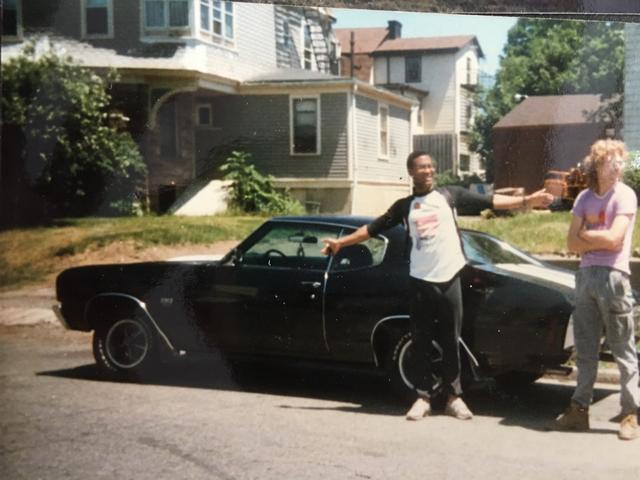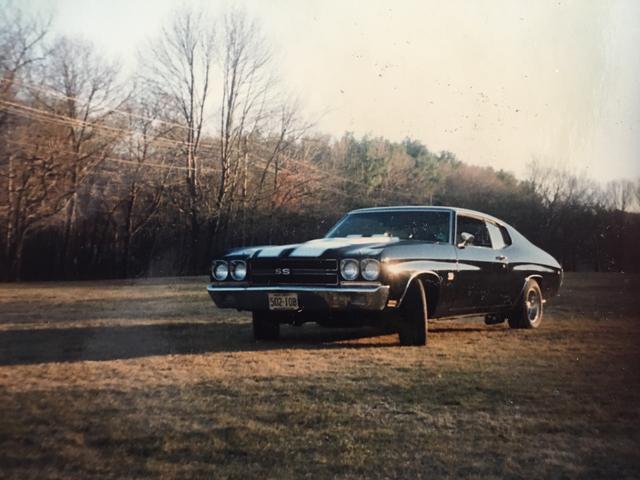 Overall this original Triple Black LS6 Chevelle is the epitome of what the 70's Muscle Car Era was all about. The LS6 Chevelle was known to dominate the streets with its high performance 450 hp 454 Cubic Inch Big Block Chevy. You can own this super rare and iconic automotive piece of history today. With all of that being said, please note although this car was restored in the 90's, it was never restored to concours standards. It retains just about all of its major components and is unique in that it was well maintained and preserved to its original spec throughout its life.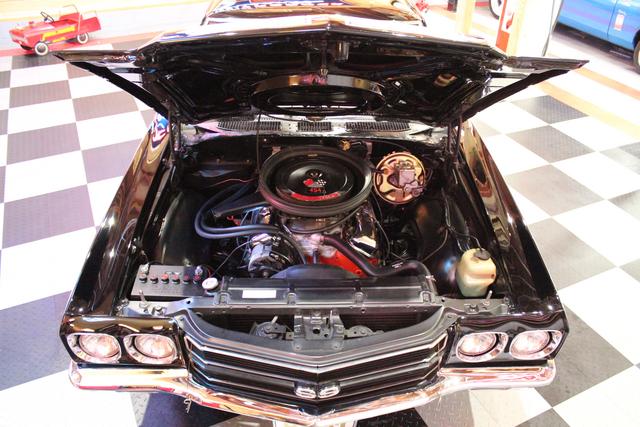 This '70 Chevelle is powered by its MATCHING NUMBERS rebuilt 454 cubic inch LS6 Big Block Chevy that produces 450 horsepower and 500 lb/ft of torque!
On top of the factory block, the engine is also equipped with its factory 3964291 Cylinder Heads. These heads are the primary reason why the LS6 is famous for its power! They feature rectangle port heads with 109cc closed combustion chambers that closes off the engine with 11.25:1 Compression

Dated A-20-70 which is correct for this engine as the heads are produced before the engine's assembly

Block features a 4.250" bore that has been bored 0.030" over to 4.280" with a 4.000" Stroke that tops the true displacement off at 460.39 cubic inches!
Dated C470 with a 3963512 Casting Number

Block was produced on March 4th 1970 as a block for many applications including (but not limited to) the famous 1970 Chevelle LS6 454!
Correct T0317 CRV Suffix Code.

This denotes the engine was assembled at the Tonawanda, New York plant on March 17th. The CRV Suffix Code stands for a 454 cubic inch Big Block rated at 450 horsepower for a 1970 Chevelle LS6 HP (High Performance)

Engine has been rebuilt for long term durability and preservability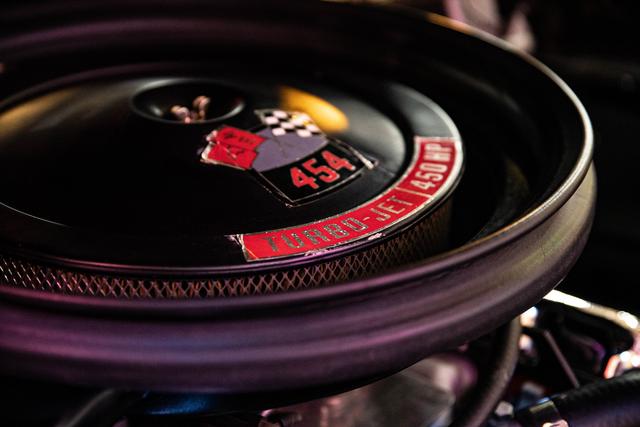 Muncie M22 Rock Crusher 4-Speed Manual Transmission that let's you put this LS6 Chevelle into a smoke show with its famous 1st Gear Straight Cut Gear Whine and 4.10 Positraction Rear End Gears!

Banging through gears never gets better!

Factory Original Holley 4557 Vacuum Secondary 780 CFM Carburetor that has been fully rebuilt and starts/runs this engine with ease!

Super crisp throttle response and great idle/acceleration
3967477-GG LS6 GM Part Number

3963569 Correct LS6 454/450hp Aluminum Intake Manifold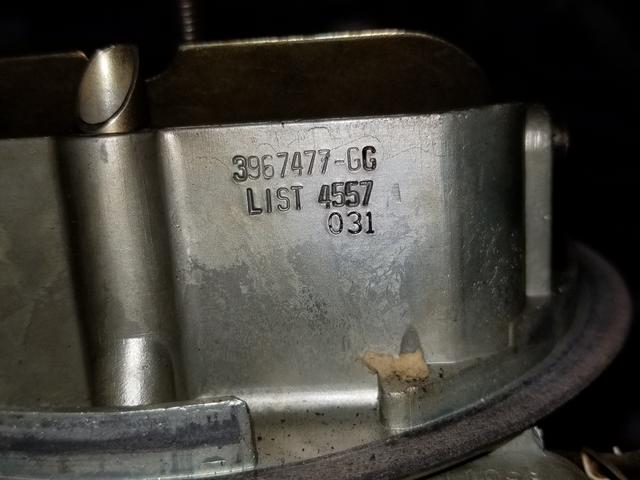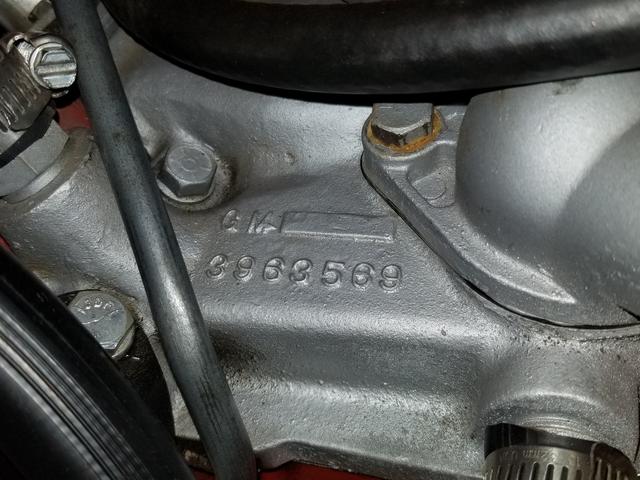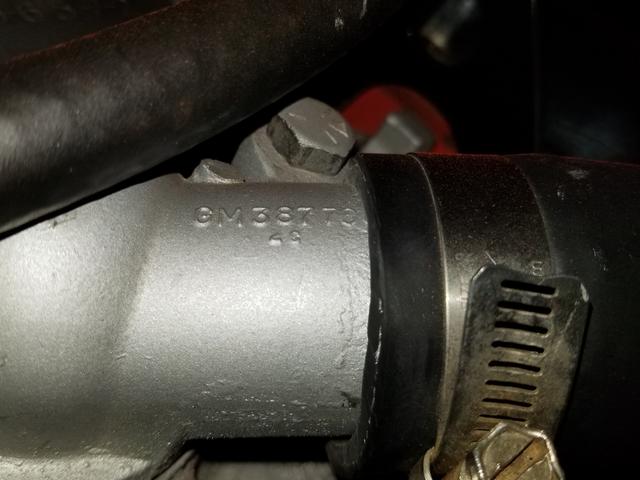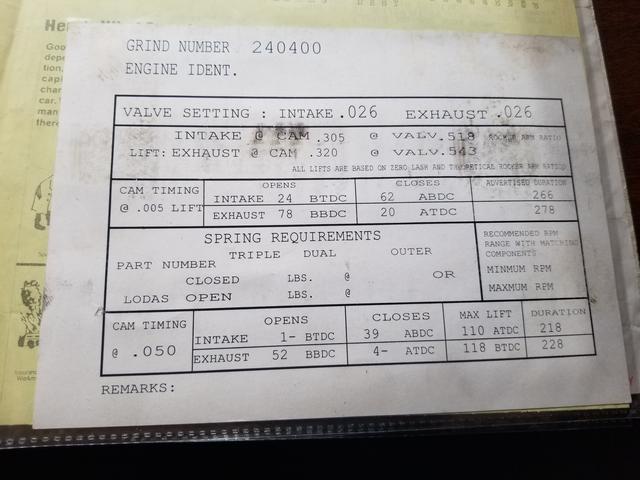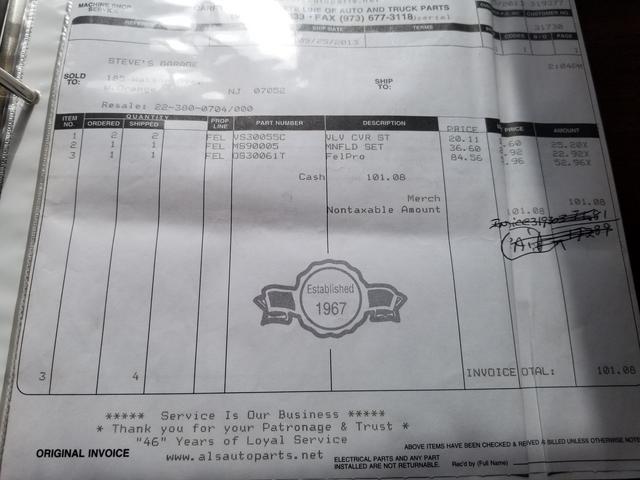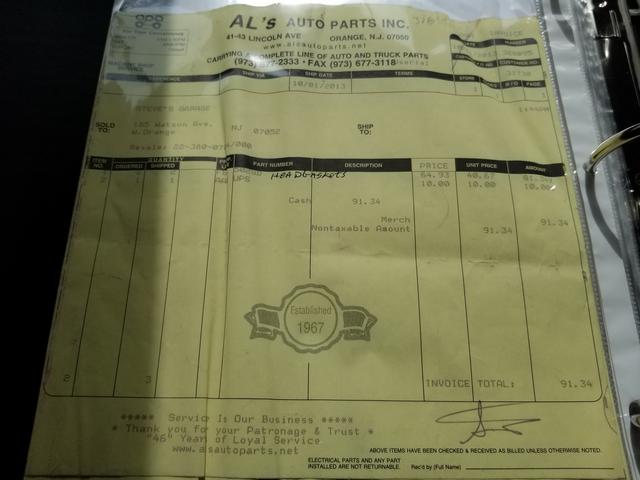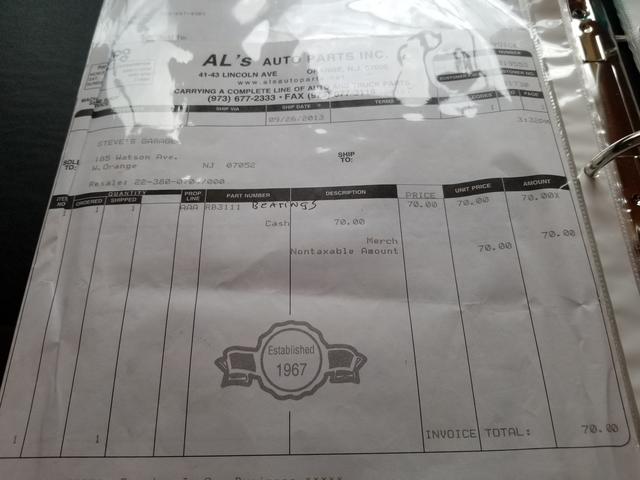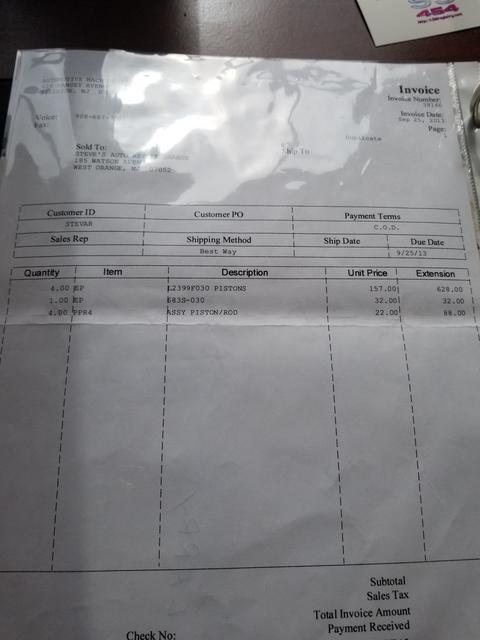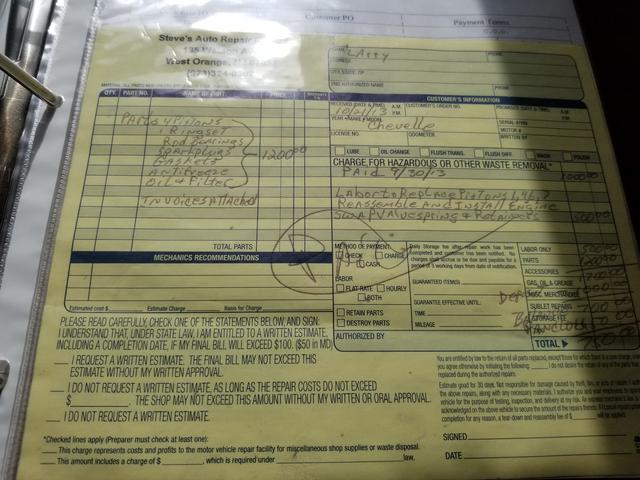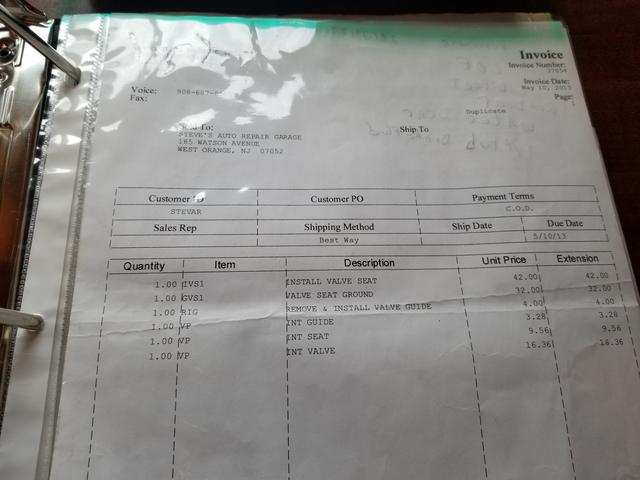 Even the Original Carburetor/Manifold Heat Shield is Present!

Stamped 3969835 with the Firing Order Marking

New Factory Style Upper/Lower Radiator Hoses
Factory Return Spring Bracket
New Correct Ribbed Heater Core Hoses
New Chrome Valve Covers with the Tonawanda #1 Decal
R59 Energizer Battery Topper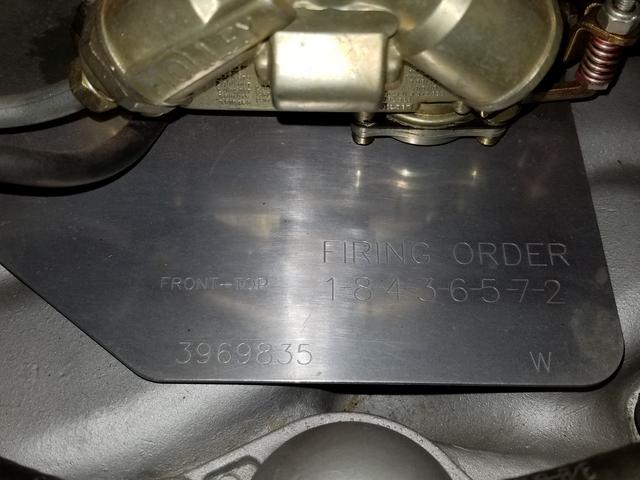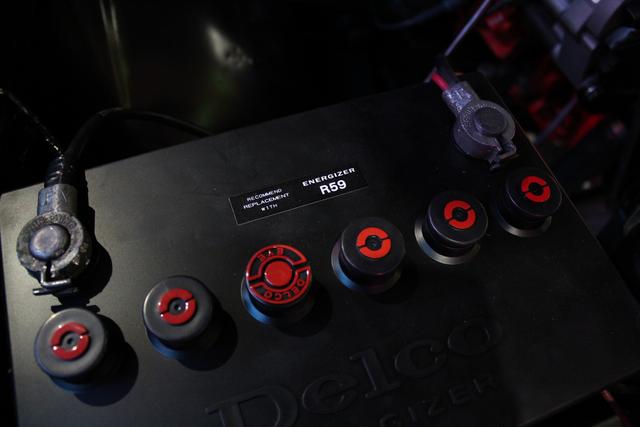 Power Front Disc Brakes with the correct Cad Plating on the Booster and Master Cylinder Cap

Factory Styling Stamping 'Delco Morraine'
Factory Correct Proportioning Valve/Distribution Block

Factory GM Exhaust Manifolds with Correct Stampings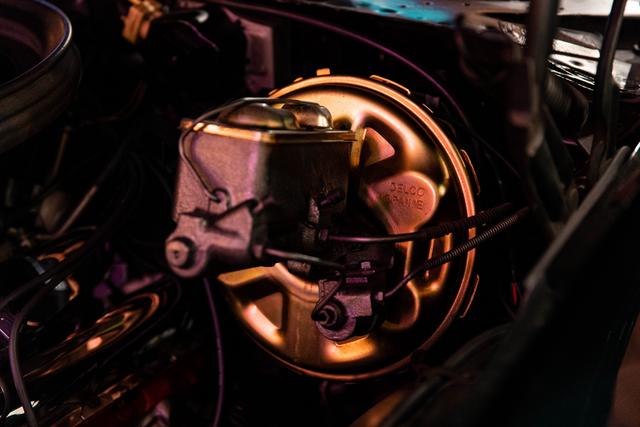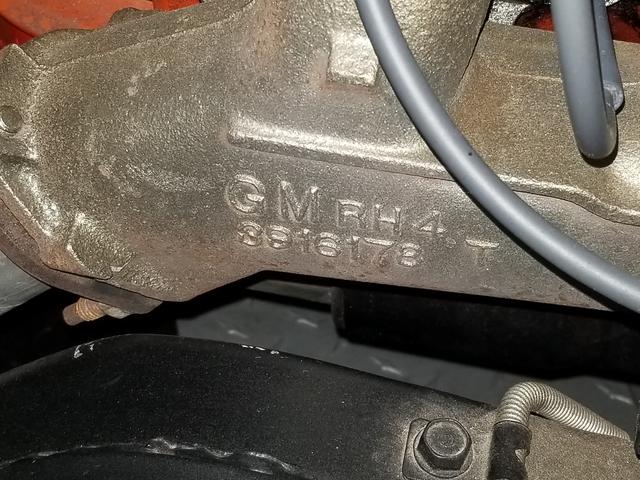 Harrison Multi-Core Heavy Duty High Performance Radiator
Factory Correct Manual Steering Gearbox with Stampings
All Cowl Induction Hardware Present
Correct Radiator Core Support Cover with Correct Cooling System Decal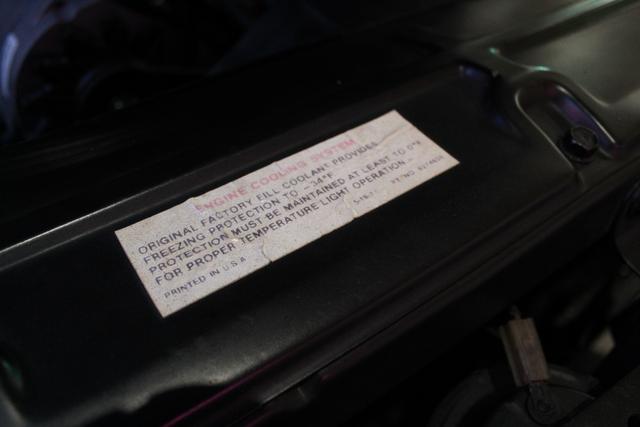 Factory Style Fan Shroud
Correct Delco Remy Low and High Note Horns
Factory Style High Performance Mechanical Fuel Pump with Return Line
Windshield Wiper Motor and Washer Pump in place
Remanufactured Original Style Delco Alternator
All Vacuum Hoses and rubber hoses around engine replaced
Brand New Rubber Hood Adjusters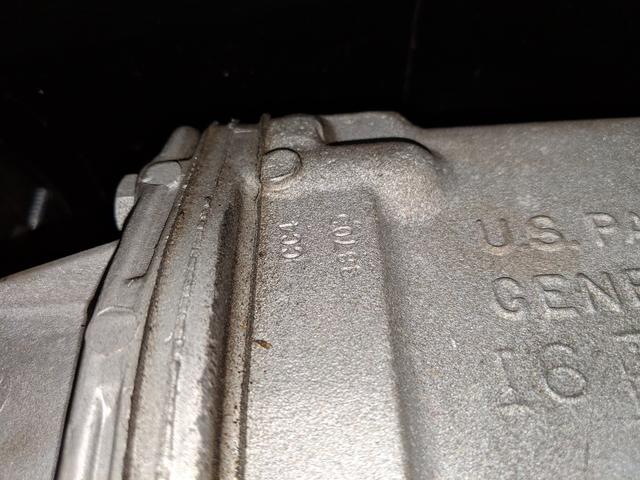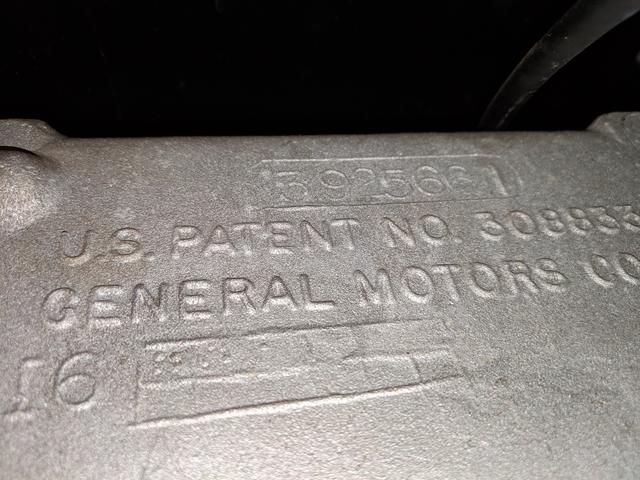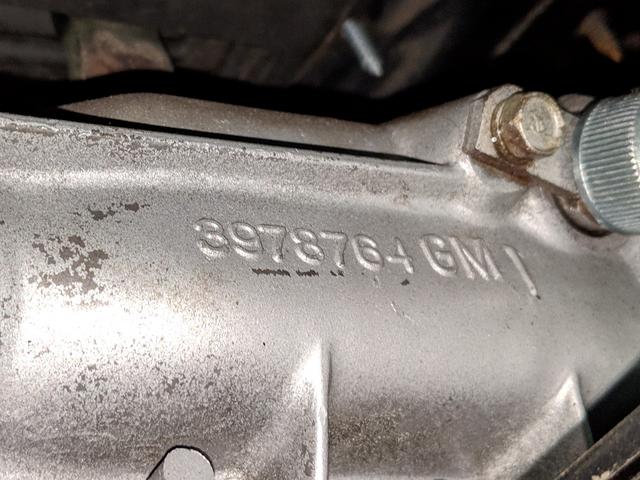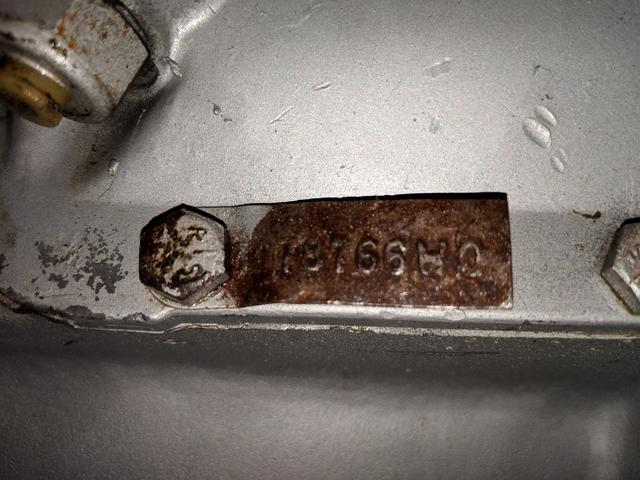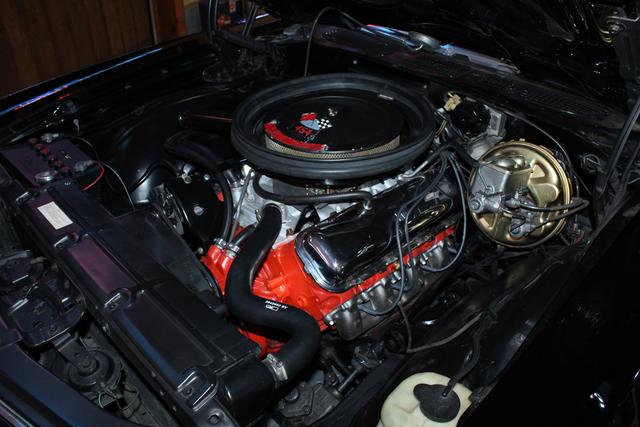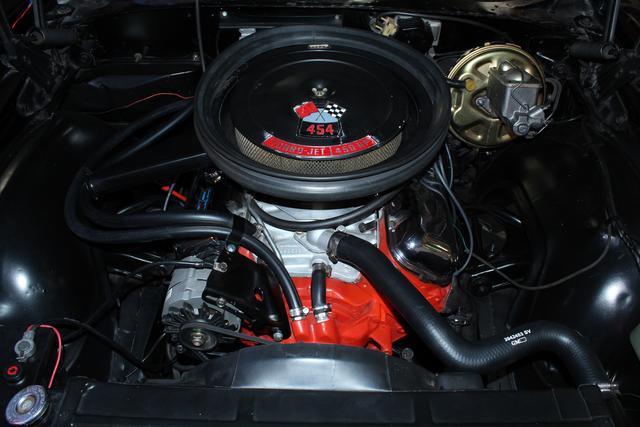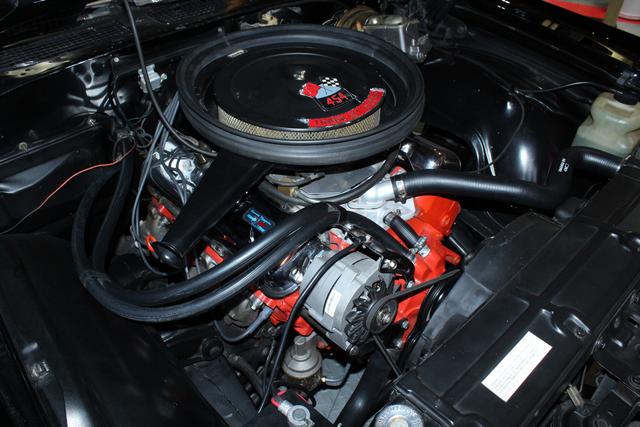 Fully Detailed Exterior that has undergone a complete wet-sand, buff, compound, polish, and wax that makes this Triple Black '70 Chevelle LS6 shine like the day it left the dealership!
Code 19 19 Tuxedo Black Basecoat Clearcoat that shines like glass!
TRUE SS 454 LS6 FROM THE FACTORY! Build Sheet and Registration Certificate to Prove!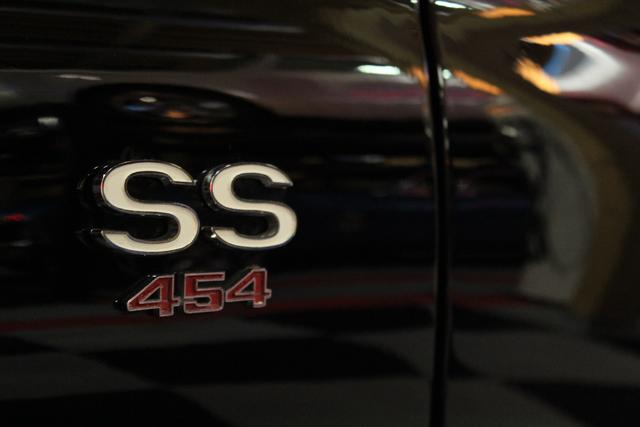 Correct Cowl Induction Hood that was painted underneath
Correct 14" SS Magnum 500 Wheels with REAL Goodyear Polyglas F70 - 14 White Letter Tires all the way around!
To give you an idea of the history, this car possesses a New Jersey Inspection Sticker from 1980! It was driven and enjoyed just like these cars were designed for!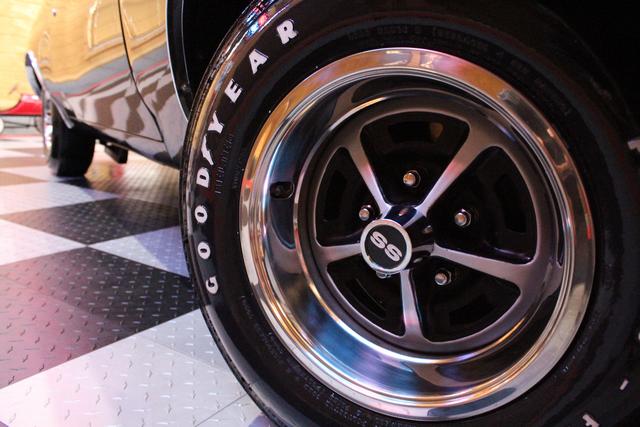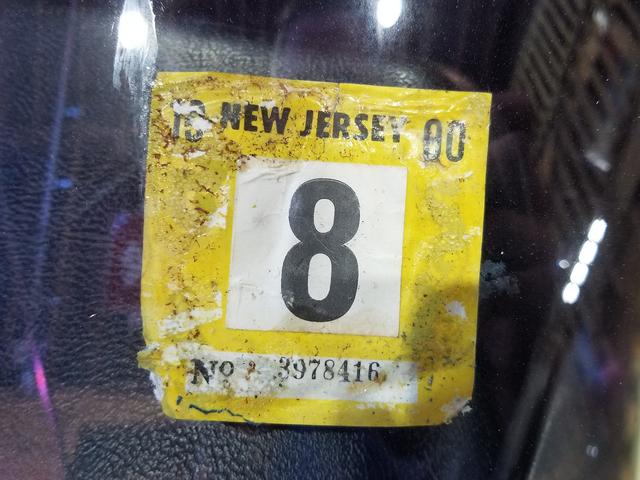 Brand New Chrome SS Center Caps and Polished Stainless Steel Beauty Trim Rings
All Chrome and Trim around the car is present where should be and shines with beautiful luster
Correct Clear SS Front Parking Light Lenses
Correct SS Rear Bumper Pad
Original GM Stamped Polished Stainless Steel Exhaust Tips
Correct SS 454 Badging Around the Car
Correct Cowl Induction Hood Emblems w/ Functioning Flapper Valve!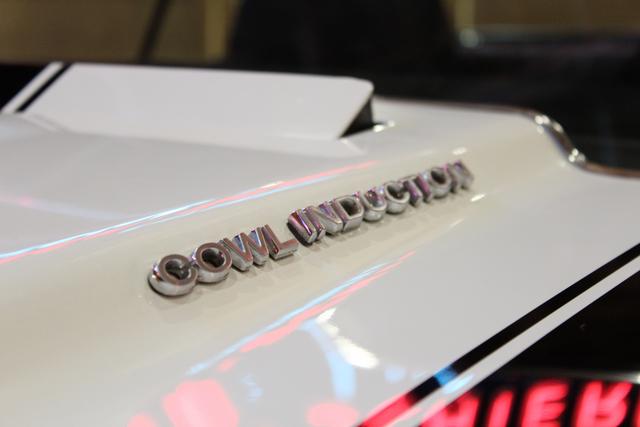 Polished Stainless Steel Drip Rail Moldings
Chrome Quarter Window Moldings
Polished Stainless Steel Wheel Well Opening Moldings
Chrome Headlight Bezels Present and Shine Like a Mirror
Chrome Front and Rear Bumpers Present and in Nice Original Shape
All Polished Stainless Steel Lock Cylinders in Place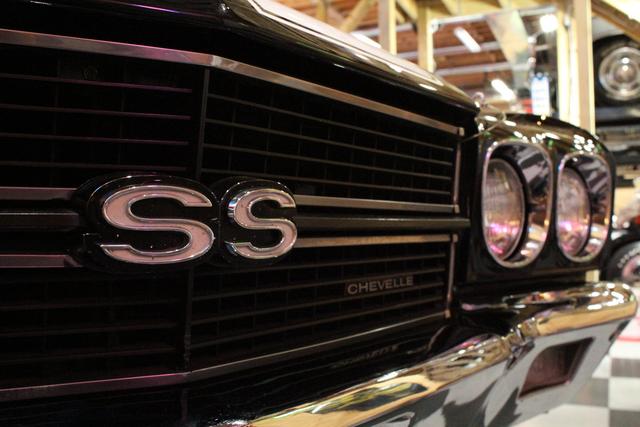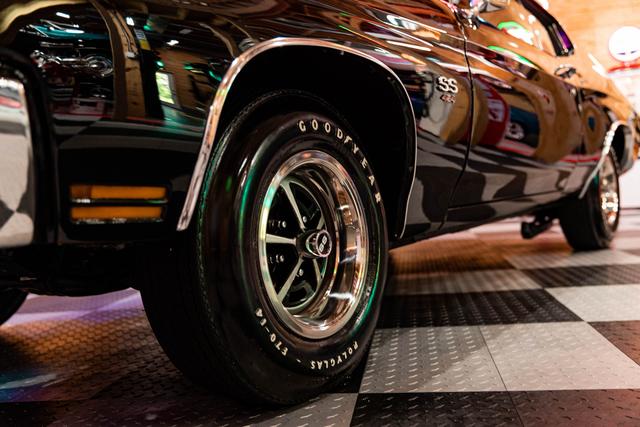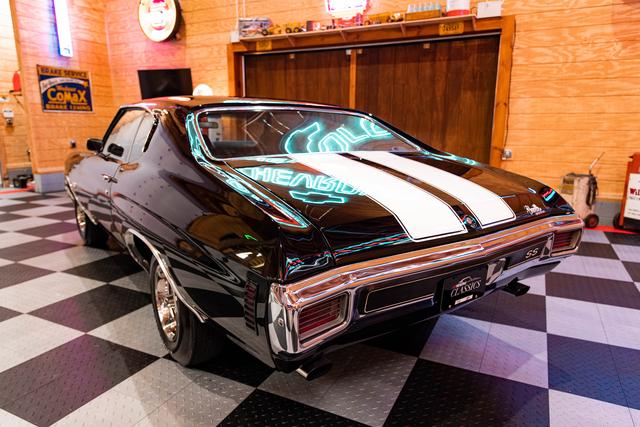 New Chrome Exterior Door Handles
ALL Weatherstrip and Rubber Seals Around the Car have been fully replaced for excellent sealing inside the car and trunk
New Door Weatherstrip
New Window Felts with Correct Polished Stainless Steel Bead Trim
New Roof Rail Weatherstrip
New Trunk Weatherstrip
New Quarter Window Weatherstrip Seals
Factory Consistent Body Gaps that line up very well
Doors open and close with ease
Unlike cars with cheap aftermarket sheet metal, these doors have that original heavy feeling to them which is something you don't find on cars that were just botched together!!
Windows Roll Up and Down with Extreme Ease!!!
Chrome Single Side View Mirror
Polished Stainless Steel SS Grille Moldings
Correct SS/Cowl Induction Hood Pins
USA-1 License Plate
Factory Anco Wiper Blades and Arms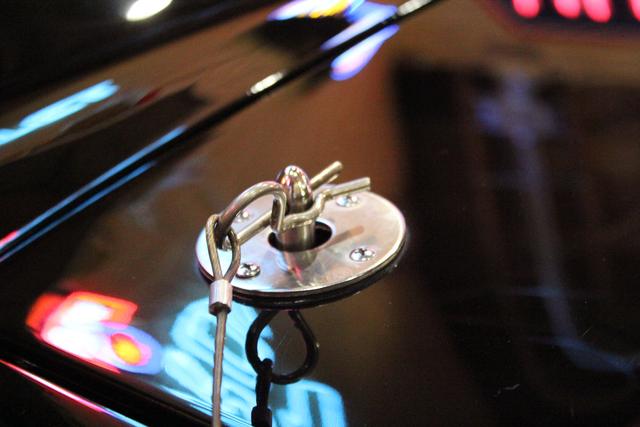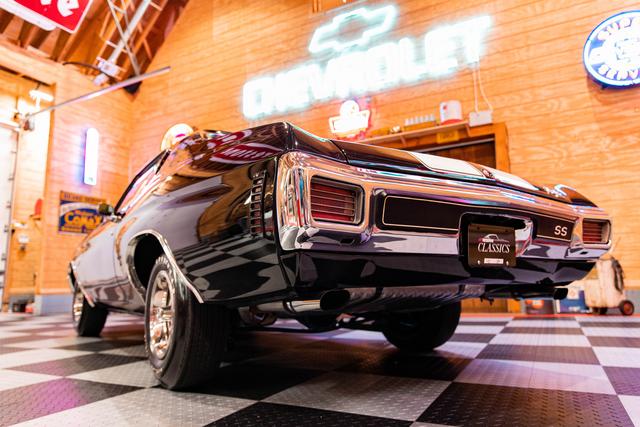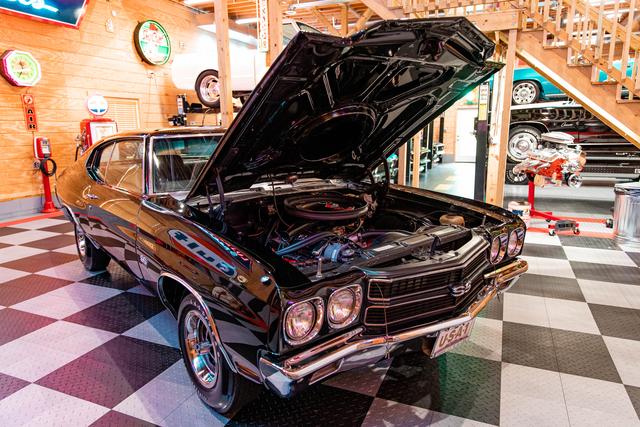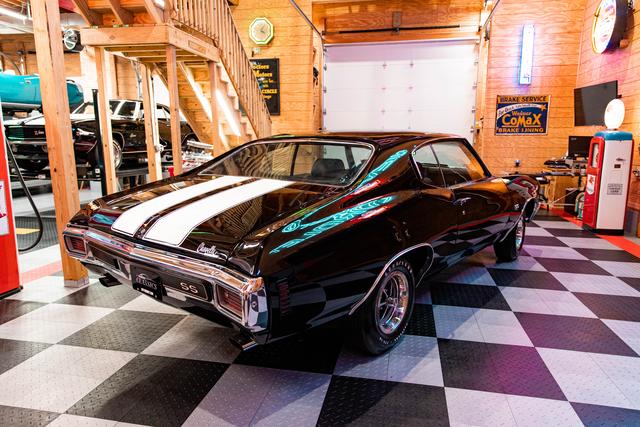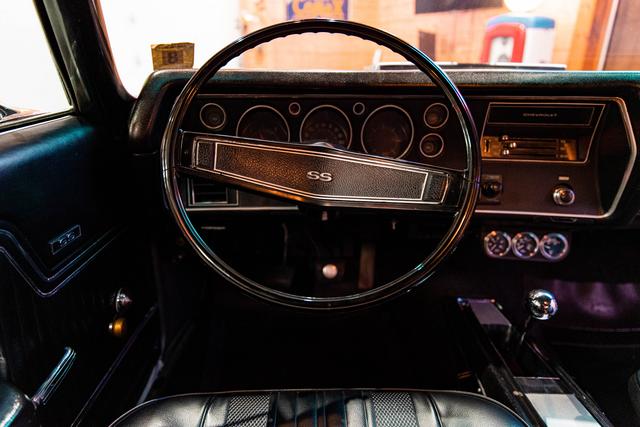 Very clean and original interior that has been extensively detailed for a fresh clean feel and appearance
Code 756 Black Bucket Seat Interior that is super comfortable and nostalgic. Many redone components throughout this interior that have brought this car back to its former glory!
The Black Bucket Seats were fully refoamed, recovered, and feature new piping and seat medallions.

A lot of cars from this era have very "raggedy" seats that have lost their foam density and spring tension.
The moment you sit on them they flatten out making for a sore back and a bumpy ride.
Not the case with this Chevelle!!

Complete Tilt Steering Column with the Factory Correct SS Black Steering Wheel

Fully Working Horn Buttons!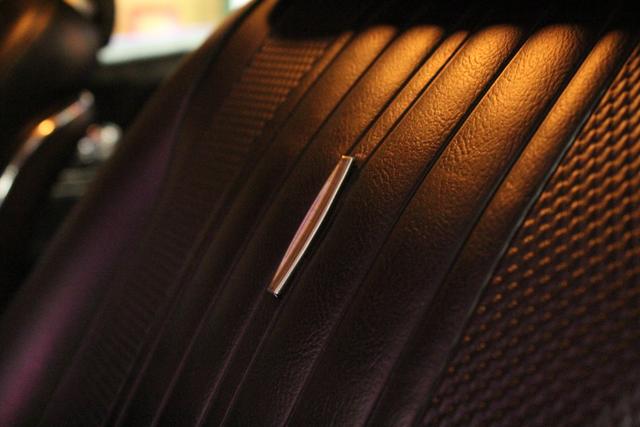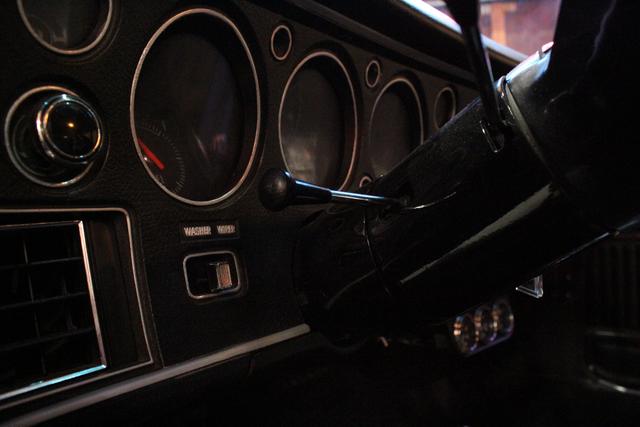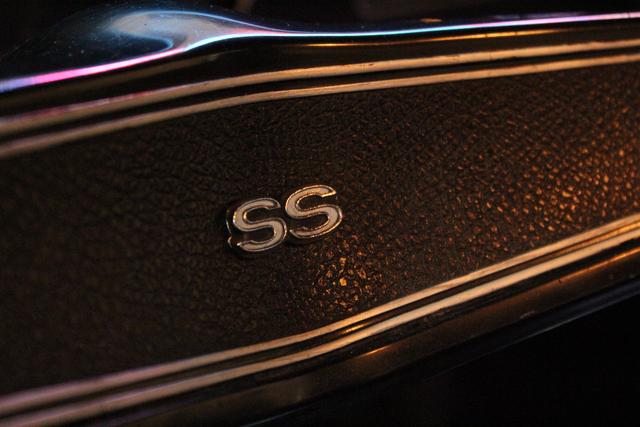 Fully Working Turn Signals, Headlights, Brake Lights, and Hazzards!
SS Correct Round Dash Instrument Cluster that features a fully working Speedometer, Fuel Gauge, and Warning Lights!

Although the U14 Instrument Cluster could've been ordered with an SS or non-SS car, a car without the U14 gauges (like this one) will only receive a round set of gauges with an SS equipped Chevelle!
Just a caveat for cars that claim to be an SS but are merely a plain jane Malibu that was botched together.

Correct C50 Rear Window Defroster Switch on Dash
Windshield Wipers are Fully Working
Fully Working Emergency/Parking Brake
Headliner is in superb condition with a great smooth stretch

Working courtesy/dome light!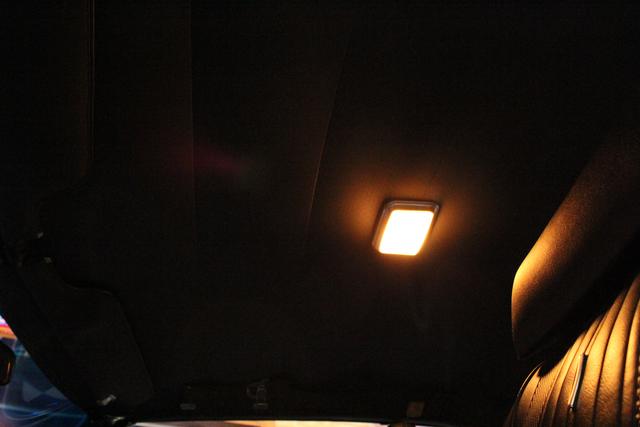 Fresh Black 80/20 Factory Reproduction Loop Style 2-Piece Carpeting
All Door Panels are Present with the correct beauty trim and miscellaneous components such as the chrome door handles, arm rests, and window cranks

We replaced these door panels but ABSOLUTELY DID NOT dispose of the originals. These are pieces of history for the new owner to hold onto as original GM parts are becoming more and more scarce everyday

Kenwood AM/FM Cassette Player Radio
Body by Fisher Polished Aluminum Carpet Sill Plates
Correct Rochester Cigarette Lighter Receptacle and Knob
Correct Pedal Pad Covers and Disc Brake Trim!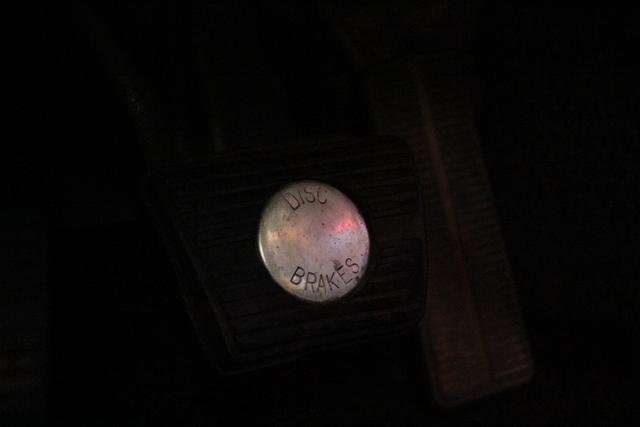 Sun Aftermarket Gauge Cluster that features a fully working set of Oil PSI, Water Temp, and Voltage gauges that let's you closely monitor basic engine vitals

This is generally individual preference, but installing a basic set of gauges like these we think is better than altering the entire dash to add in the U14 Instrument Cluster.
Even though the gauges would be centrally located, the car was never equipped with them and the entire dash has to be taken apart to perform the conversion.
The last owner did it right and left the factory dash alone and just added a simple cluster underneath!

Tinted Windshield Visor
Correct Muncie Chrome Shifter with Chrome Shifter Knob!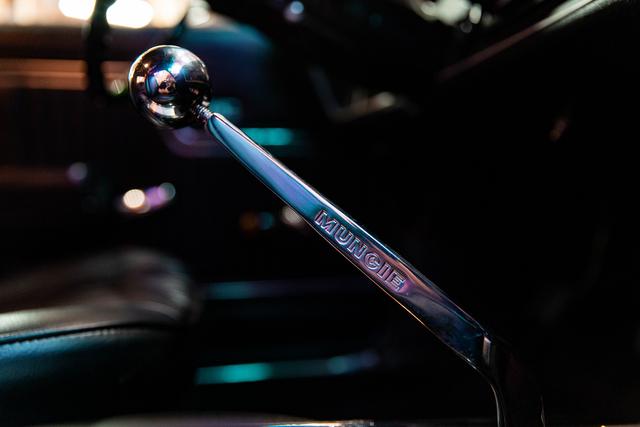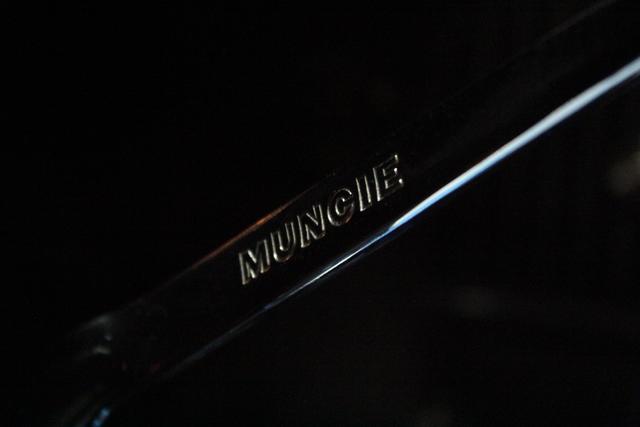 Overall a very clean and original feel to this Chevelle's interior
Original spare tire located in the trunk of the car with the correct hold down bracket and hardware
Working Trunk Light!
Correct Positraction Warning Sticker located on the trunk lid!
Very solid trunk painted with the correct spatter paint
Trunk lid closes with ease; no slamming necessary (same thing goes for the doors, as previously mentioned)!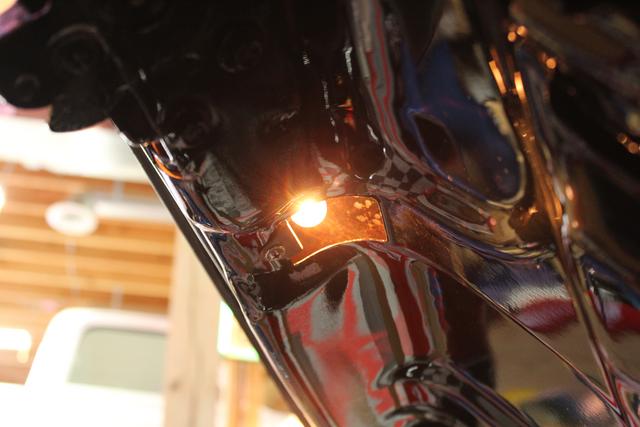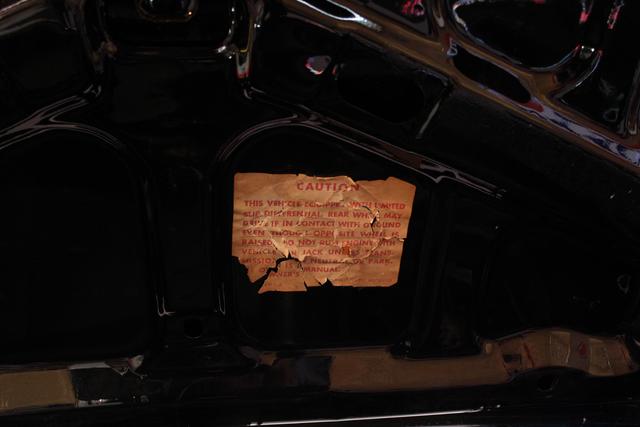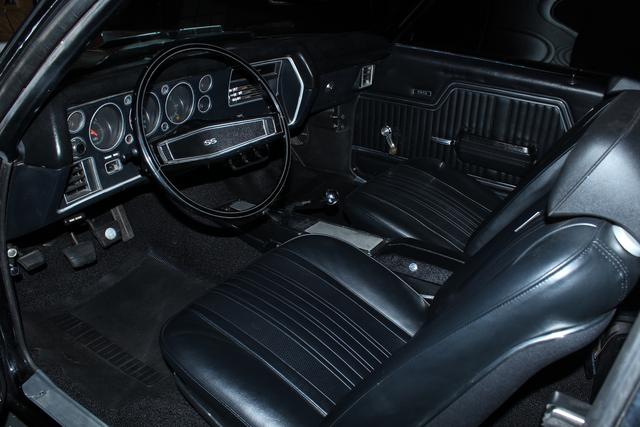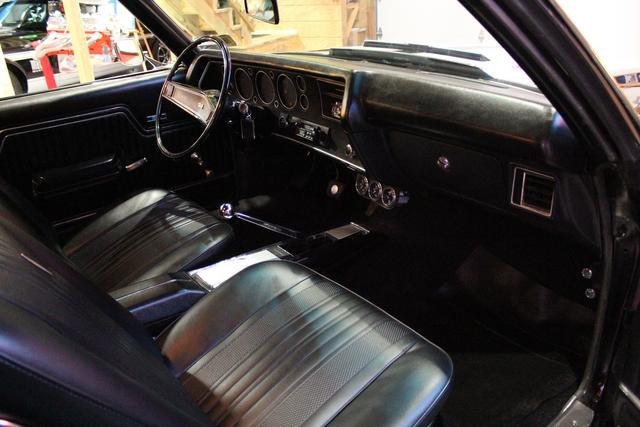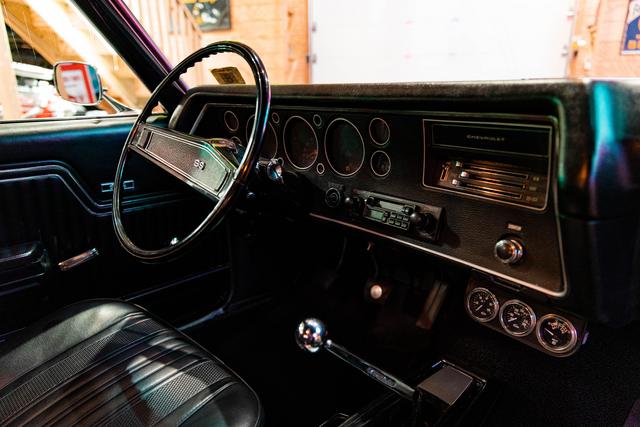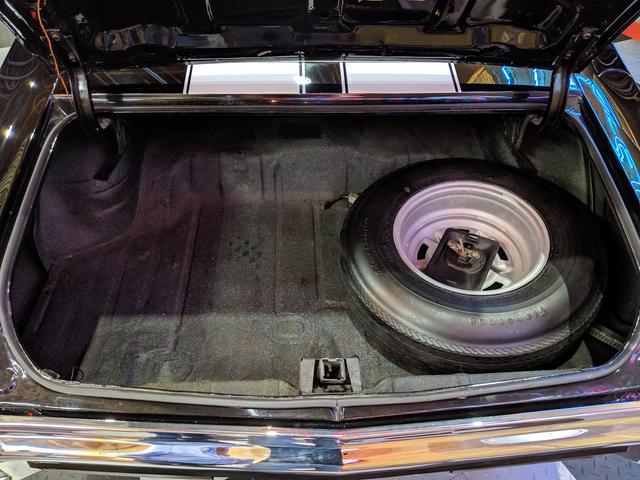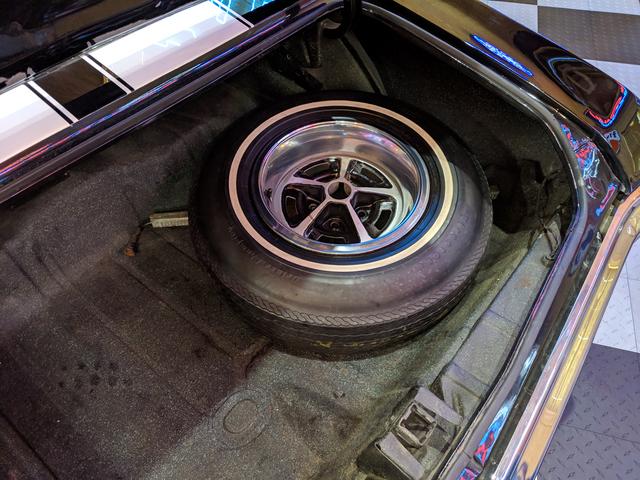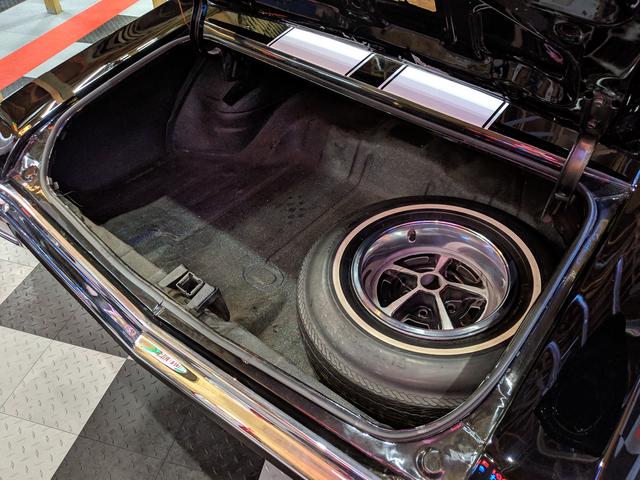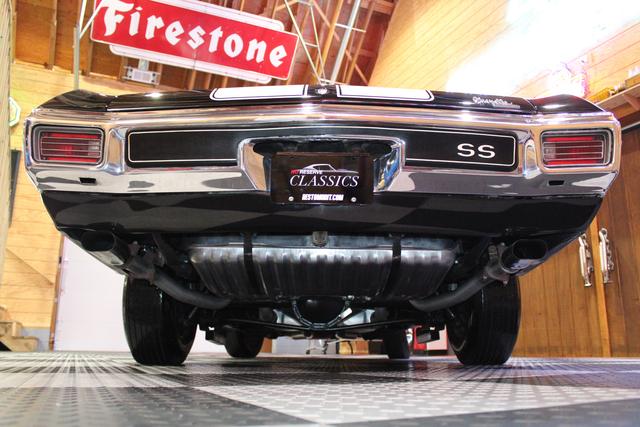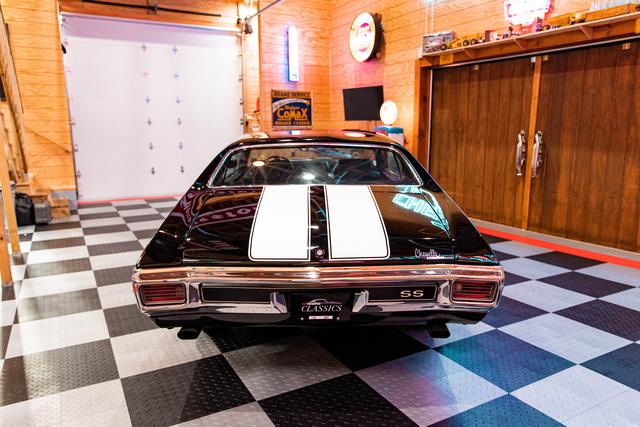 Fully Detailed Undercarriage that looks stunning with many factory features!
Solid clean and original chassis/frame
Driveshaft Safety Loop
Factory Independent Front Suspension that has been serviced over the years!
Factory Transmission Crossmember
F41 Rear Suspension that features a Rear Sway Bar and Boxed Out Trailing Arms
Rubber Snubber Style Traction Bars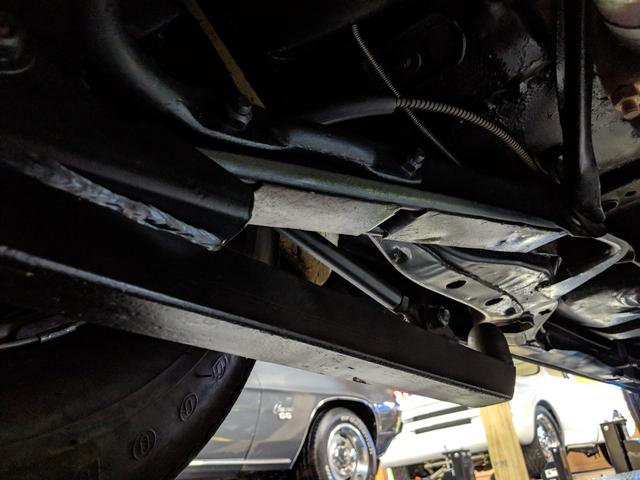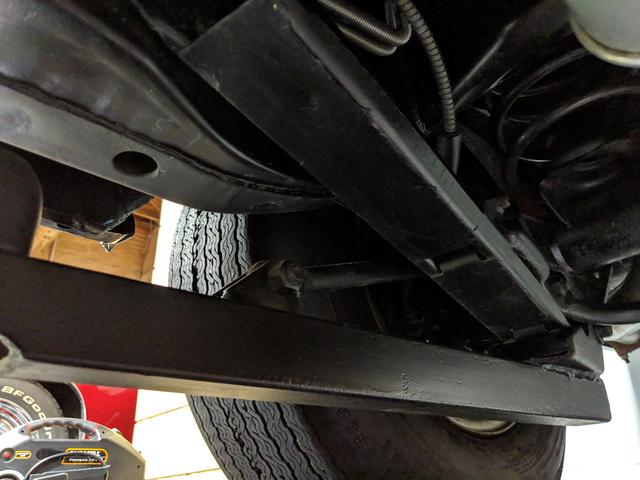 12 Bolt 'Positraction' Rear End that let's this 450 hp LS6 '70 Chevelle leave two tire marks on the ground just like any classic American Muscle Car should be doing!

Correct Stamped Metal Positraction Lube Tag Present
Factory CRW Stamped Rear End which denotes to:  4.10:1 - 12-Bolt Heavy Duty (LS6/454)
This rear end is not just some ordinary 12 Bolt Posi from a junkyard...this is the ORIGINAL Date Coded 12 Bolt Rear End Housing that this car came with!
Richmond 4.10 Ring and Pinion Gear Set made from 8620 Steel with a 30 Spline Pinion Shaft
Auburn Pro Series Limited Slip Differential Carrier Designed for 30 Spline Axle Shafts that has been correctly Series Matched to the Ring and Pinion
Richmond Complete Differential Installation Kit that includes all new carrier bearings, shims, pinion nut, seal, ring gear bolts, and crush sleeve for a complete and reliable installation!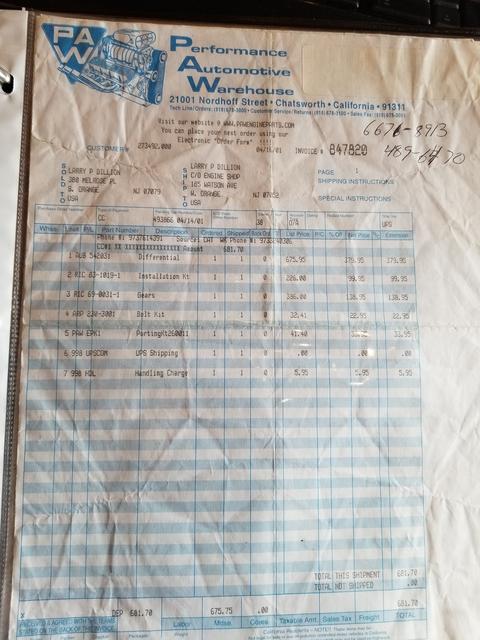 Manifold Back Dual Exhaust System with Original GM Stamped Chrome Exhaust Tips that let's this monster LS6 roar upon startup and acceleration!
Super Clean Fuel Tank with that Fresh Galvanized Look!
All Brake Lines and Fuel Lines have been replaced over the years
Parking Brake Cable Assembly all correctly in place that has been properly adjusted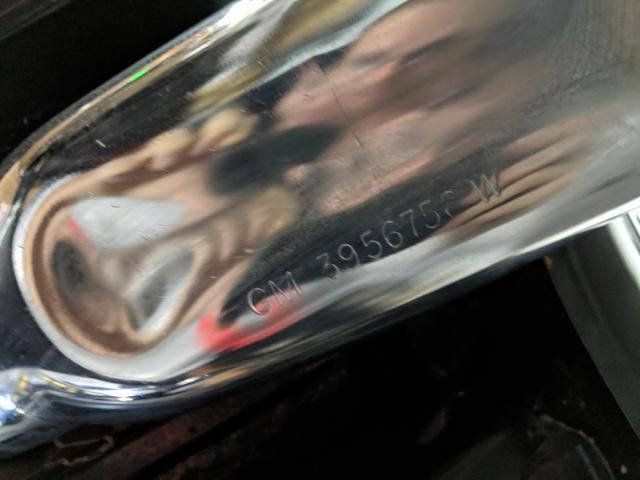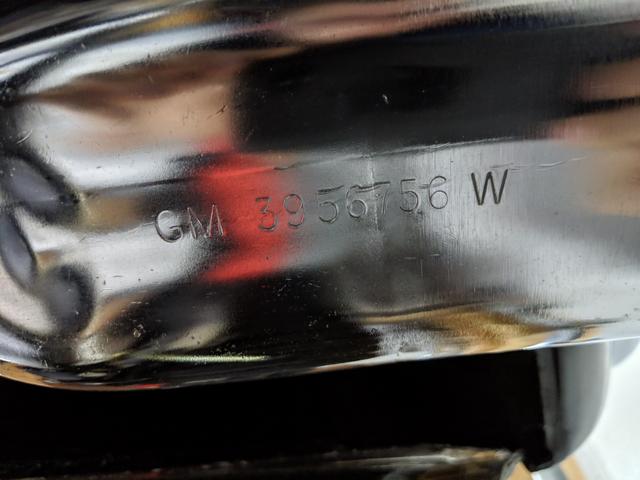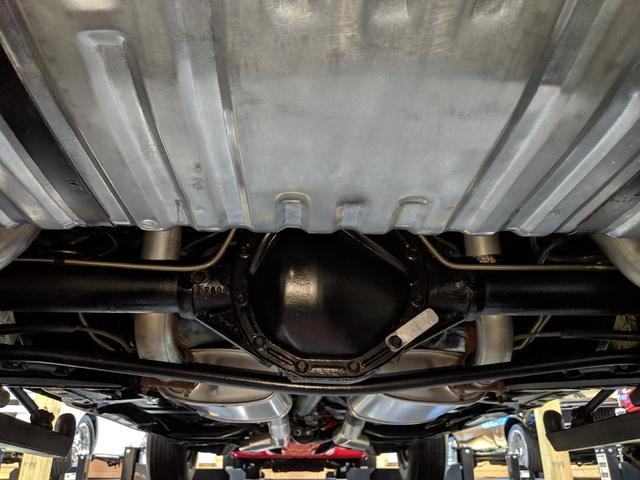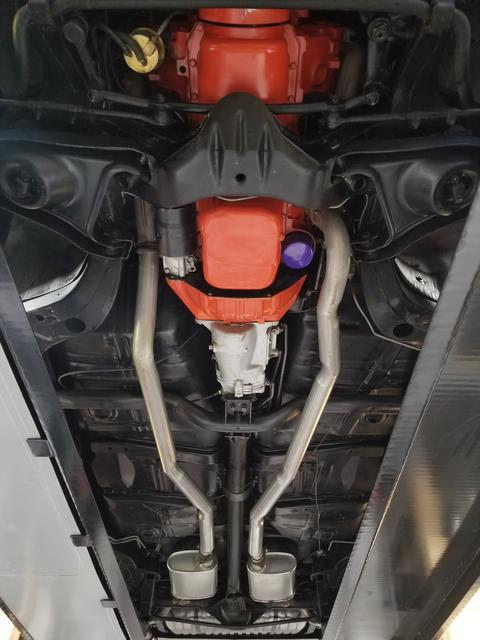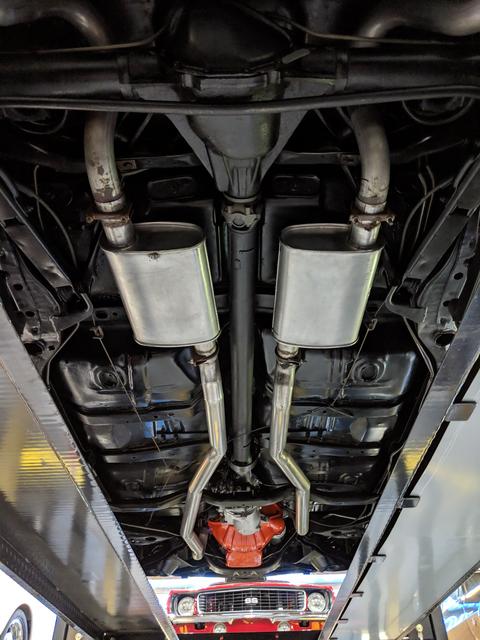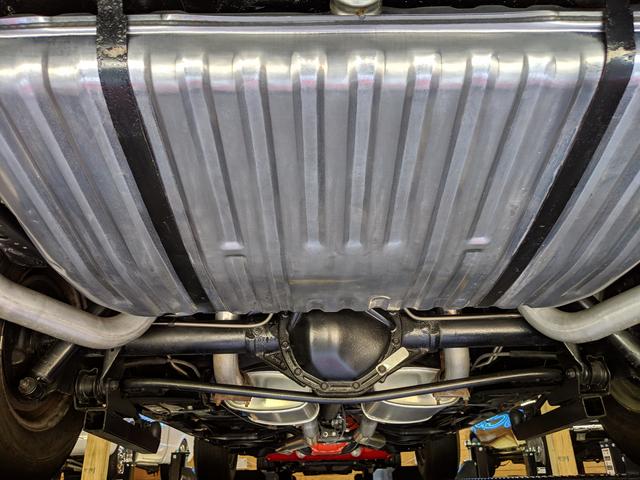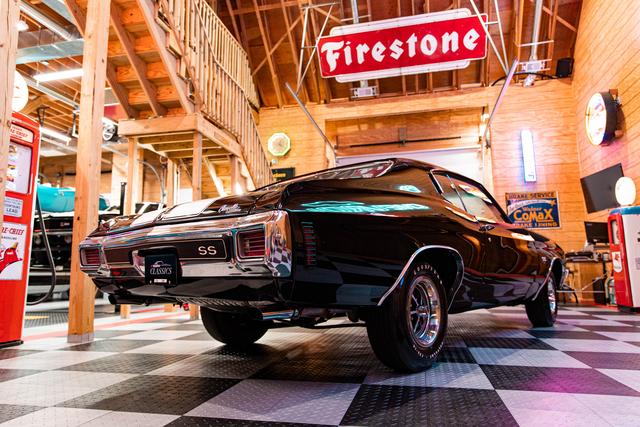 [tab-area5]
Related Listings
AVAILABLE

$39,995

Sold

$47,099

Sold

$43,600

Sold

$14,400