1970 Plymouth 'Cuda 6.1L HEMI Pro-Touring Convertible
The Plymouth Barracuda was the first pony car, debuting two weeks before the Ford Mustang. It was quickly eclipsed by the Mustang and the Camaro/Firebird due, but would make a name for itself in 1970 when it was available with an engine its competition could only dream of, the Hemi.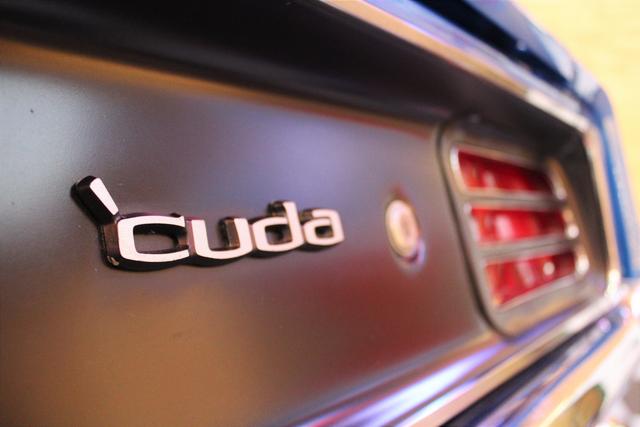 Plymouth finally got the performance angle right for 1970, and they went full force into it. The Barracuda was moved over to the E-body platform, which it shared with the new Dodge Challenger. The Barracuda rode on a two inch shorter wheelbase than the similar Dodge Challenger, even though its overall body dimensions were the same.
The performance models were called 'Cudas and featured five different V8s, the 340, 383, 440, 440+6, and the almighty 426 Hemi. The 440s and the Hemi cars received a special high performance suspension to put all that power to the road. Standard Barracudas came with a flat hood, while 'Cudas came with standard dual non-functional hood scoops. Optional on all 'Cudas (and standard on Hemi's) was a very functional shaker scoop, so named because it attached directly to the engine, and poked up through a hole in the hood and thus "shaked" whenever the engine did!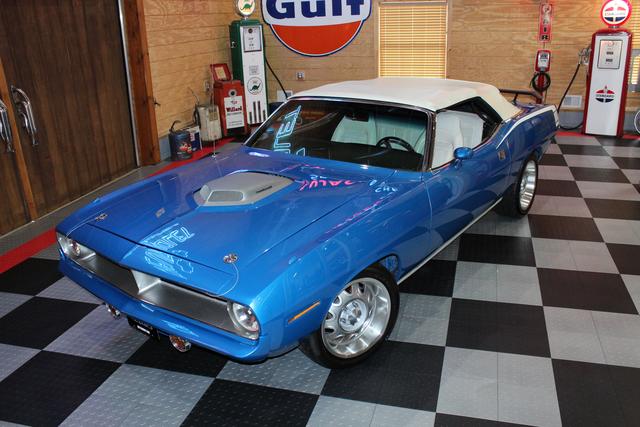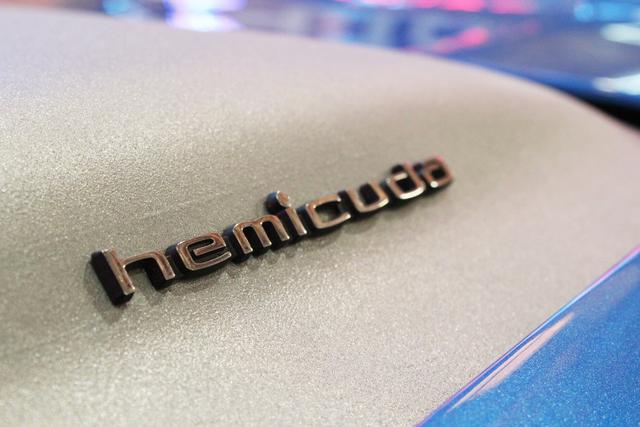 For the adamant and hardcore classic car enthusiast who only dreams of owning a head-to-toe fully restored classic Mopar that's packing one hell of a modern drivetrain and suspension, we proudly present to you, the '70 HEMI 'Cuda. This is it, ladies and gentlemen, this is truly the best of the best in every which way. This absolutely stunning 'Cuda is the paragon of the ultimate modern muscle car. From engineering to execution, every nut, bolt, and piece of equipment on this car is the epitome of what a professionally restored car is like.
We're in a day and age where automobiles are driven and driven hard. Chrysler Corporation's Dodge and Mopar Performance division has been keen on bringing back the 'American Muscle Car with Big Cubes' era. Just look at the new Hellcat Challengers, Chargers, and the famous Dodge Demon! Now take that modern performance and handling technology and fit it into an E-Body and out comes this exquisite 1970 6.1L HEMI 'Cuda.
The question is…why even consider an original HEMI 'Cuda from 1970? Sure, a factory correct concours restored car is great to stare at but it belongs in a museum, not on today's roads. It's poorly designed and engineered from the drivability standpoint straight from the factory. With a factory restored car comes factory flaws and factory defects. However, thanks to modern technology, aftermarket parts companies, and precise manufacturing equipment, this is an actual car that can be effortlessly driven on 2019's roads!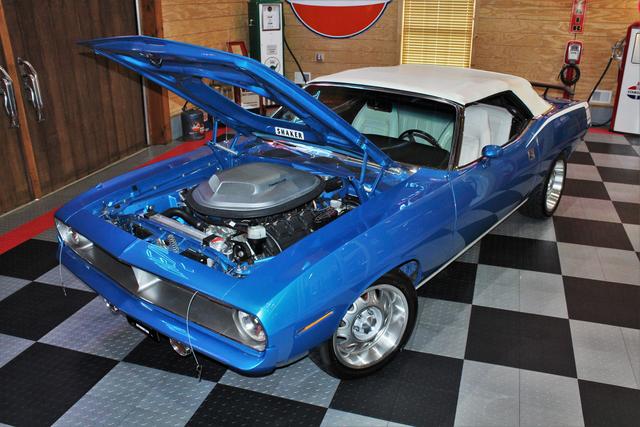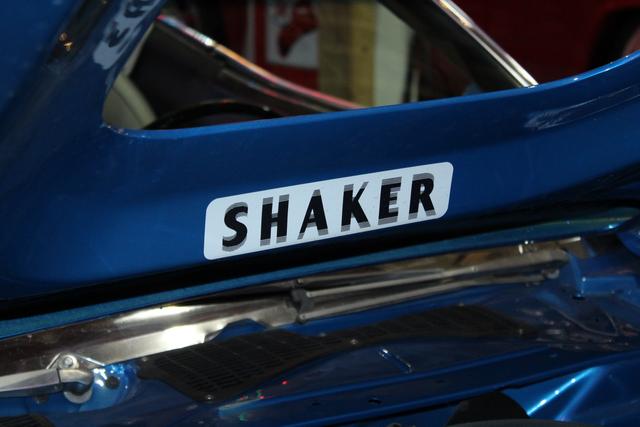 Attention to detail was certainly a keen characteristic of the museum-quality restoration this 'Cuda has underwent. It has very little mileage since the restoration and overall when you step inside this 'Cuda, nothing but chills will run down your back as you crank the key. Is it nostalgia or something else? We'd say it's a combination of both. The overall factory appeal inside and out gives you the nostalgic feeling initially but as you listen to the car run and feel it grip the pavement, you would swear you're driving a Dodge Viper.
We shouldn't even have to point this out but we're going to anyway…there is absolutely NOTHING like this car in existence. Every characteristic of this car is unique which defines its caliber and value. Truly one of a kind and we are proud to be able to offer this car for sale to anyone who can treasure it as much as we do. There is a lot of information to this car as it contains many documents and receipts kept throughout the restoration. Bear with us as we try to thoroughly explain all of the unique features and characteristics that this car possesses…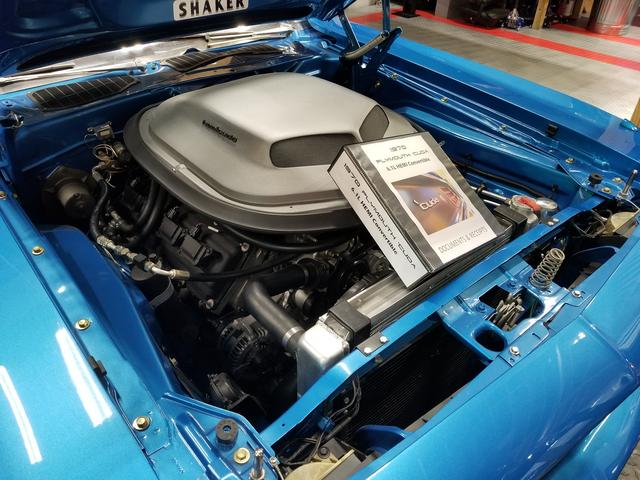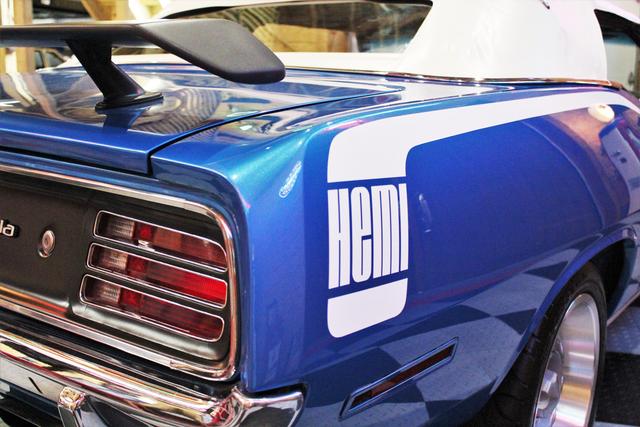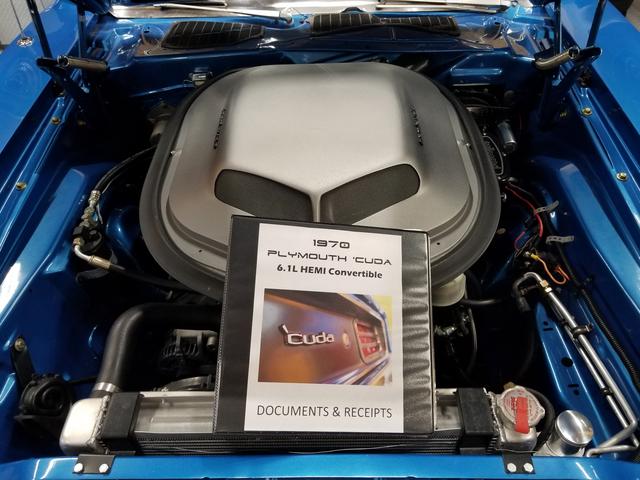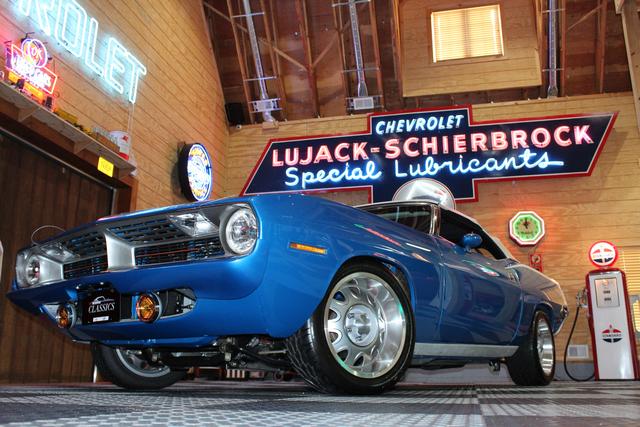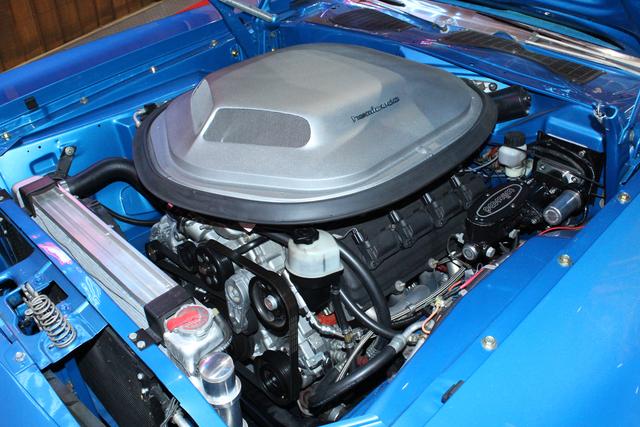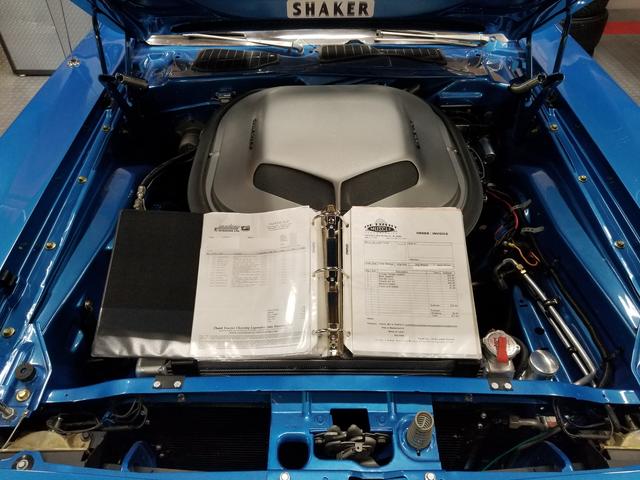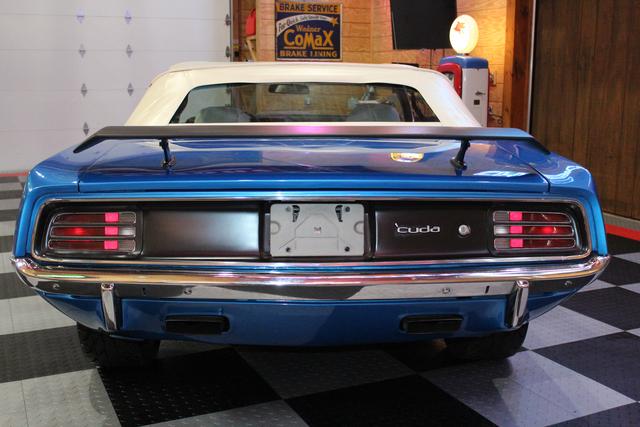 Retains the original fender tag that has been fully decoded and shown below. This was a highly optioned car from the factory with many luxury items making this car a unique piece of automotive history as it sits.
This car, originally, is a 1 of 58 1970 Plymouth 'Cuda Convertible that was equipped with a 318/4-Speed. This does not include any further criteria!
If we narrowed this down to color, interior decor, and other major features, this may absolutely be a 1 of 1 car!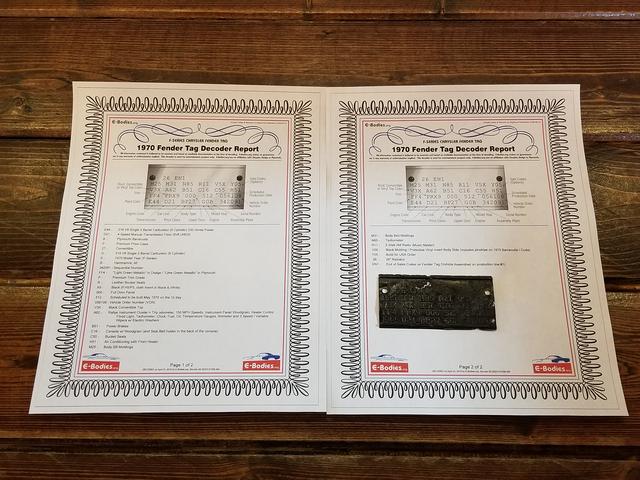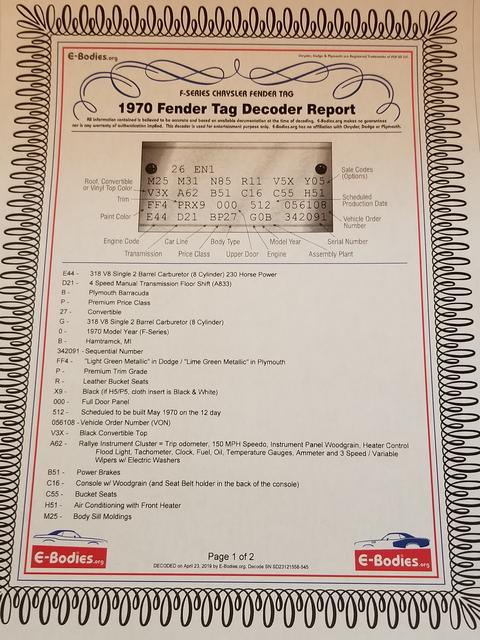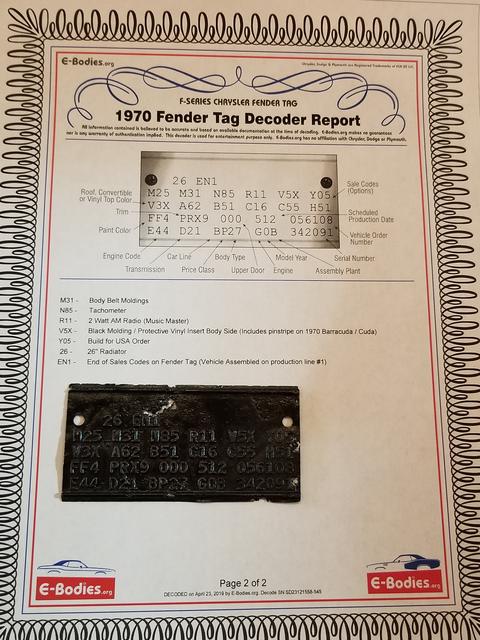 Here is the Vehicle Number Tag (VIN Number) with all of the factory options including the price class decoded below! As you can see, this was designated as a Premium Price Class order meaning this 'Cuda was considered 'highly optioned' by not only us, but Chrysler Corporation themselves!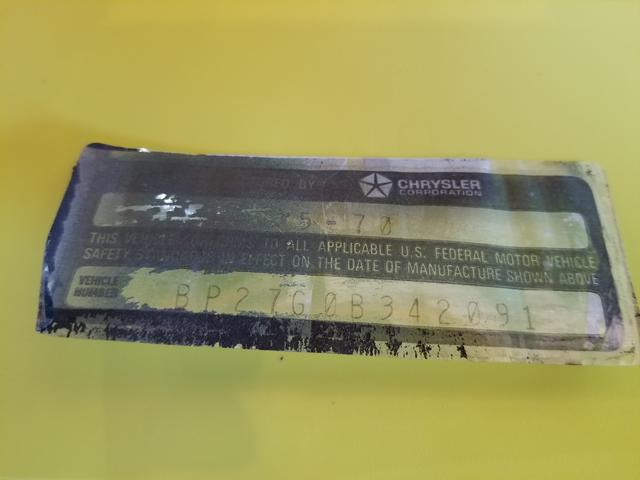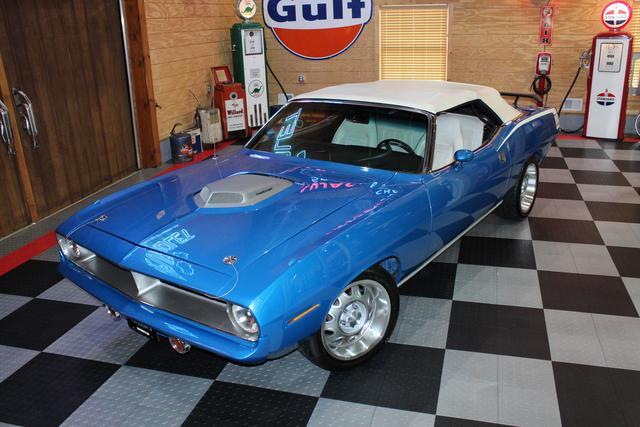 Overall this car is the perfect candidate for someone who wants the best of both worlds—appearance of a classic car with modern drivability—between the Fuel Injected 6.1L HEMI, the Tremec 5-Speed Transmission, Classic Auto Air Full Air Conditioning and Heating System, Power Top, and Custom Brakes and Suspension. There is a lot to love about this car and is great for any collector or classic car enthusiast who wants to buy something they can actually drive. With all of that being said, this car was not restored yesterday and minor imperfections can be found but still one top notch restoration!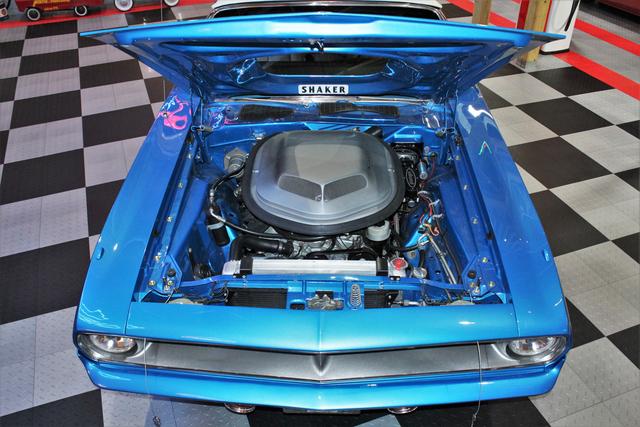 Fully Restored Engine Compartment from Head-to-Toe with a overall factory appeal (look a bit closer and it's the farthest thing from 'factory'!!)
Entire engine compartment has been fully painted the same basecoat-clearcoat as the exterior body color before the drivetrain was installed
Powered by a Modern Fuel Injected SRT8 Chrysler Corp 6.1L HEMI that is factory spec'd at 425 horsepower and 420 lb/ft of torque, but was upgraded to be pushing out around 500 hp and about the same in torque!

This engine is the perfect choice for pro-touring. It gets modern fuel mileage, reliability, and maintenance without any suffering in performance!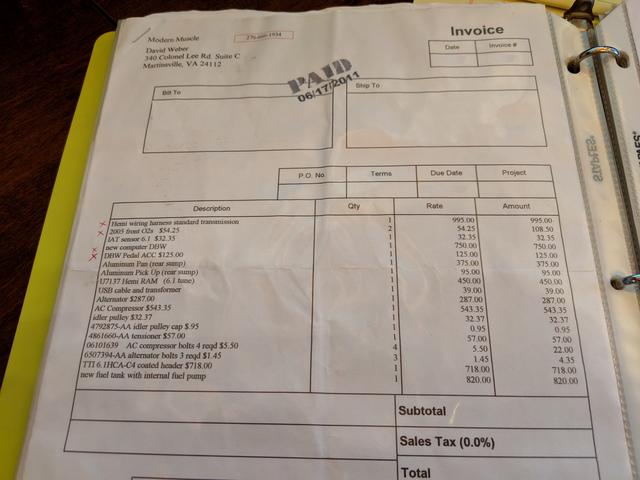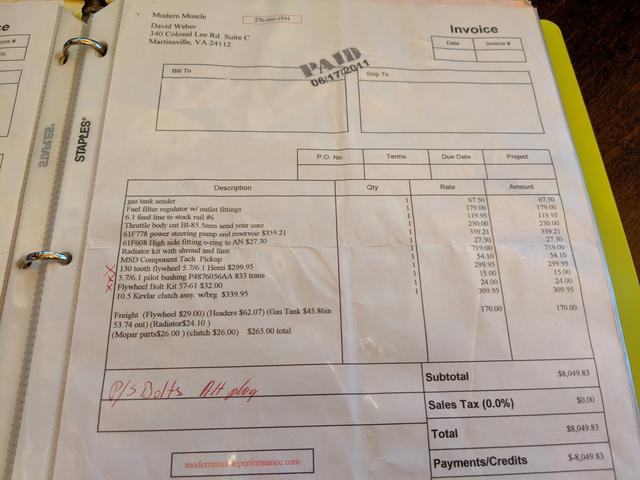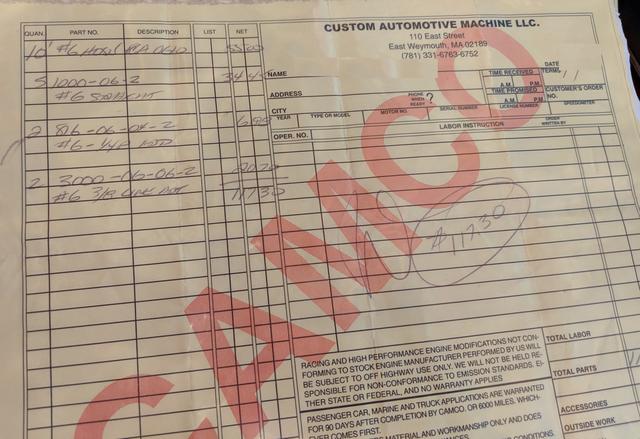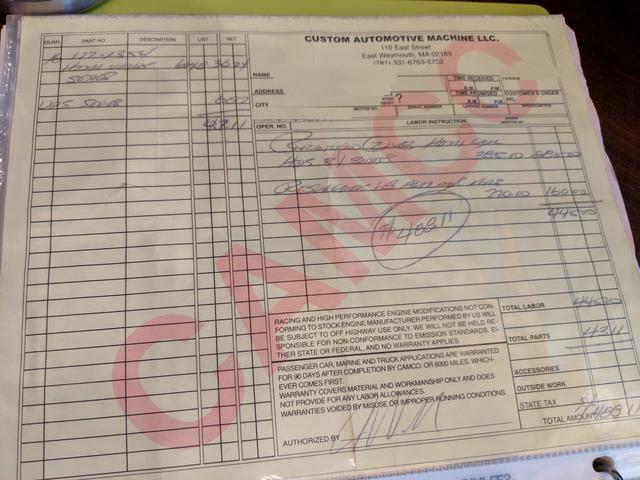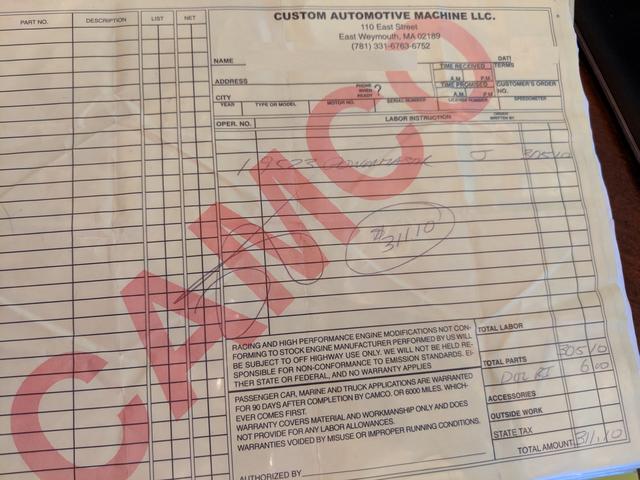 Mated to a Tremec TKO 5-Speed Manual Transmission, this car can bang through gears AND quietly cruise on the highway for ultimate fuel mileage

In between the two is a very effortless Hydraulic Clutch that grabs the gears quickly and drives with ease!

Overall this car drives like a brand new SRT8 300C or Challenger from the era the 6.1L was produced by Chrysler.
High Performance Aluminum Multi-Core Radiator with Dual Thermostatically Controlled Electric Fans keeps this big Mopar HEMI running as cold as ice on a hot summer day!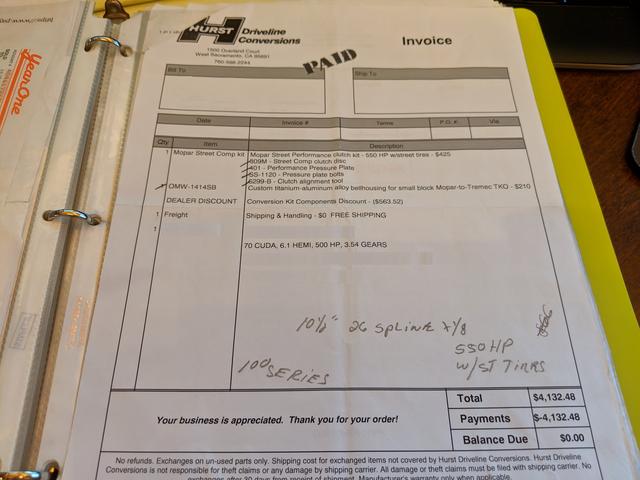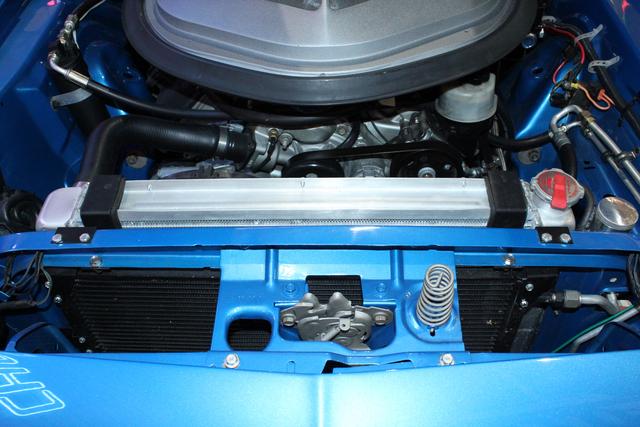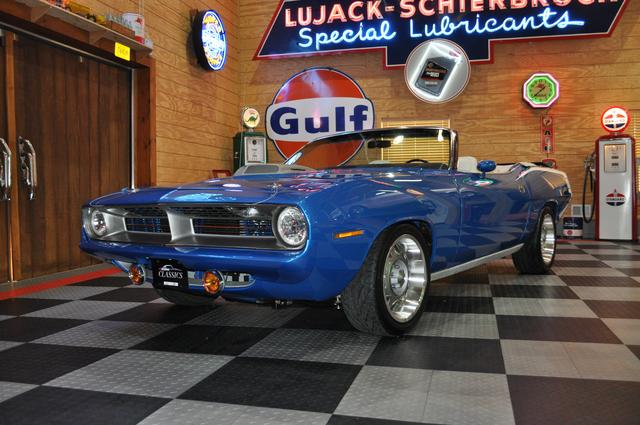 Polished Billet Aluminum Radiator Overflow Tank
Optima Red Top Battery
Equipped with a complete Classic Auto Air Complete Air Conditioning and Heating System that blows out ice-cold A/C and warming heat!

This kit is completely comprehensive and comes with all brand new components! From the underdash evaporator unit to the A/C fittings, hoses, condenser, and compressor, this kit transformed this classic E-Body into a modern comfortable muscle car.

Hydraulic Assisted Rack and Pinion Power Steering that steers with little effort and is incredibly responsive!
High Performance Wilwood 4-Wheel Hydroboost Power Disc Brakes that can stop this car instantly with very little effort!
Hydratech Hydroboost High Performance Brake Booster Assembly
Wilwood High Output High Performance Black Anodized Master Cylinder
Braided Stainless Steel Power Steering and Brake Booster Lines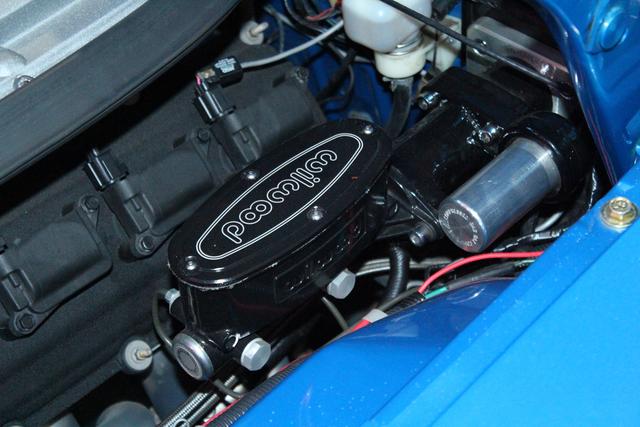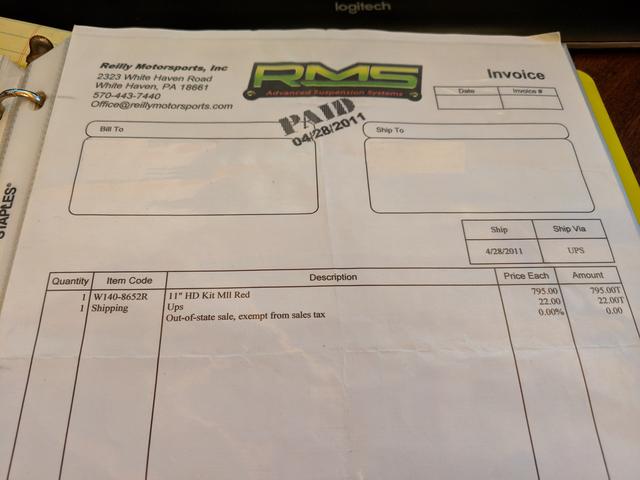 Factory-Style Shaker Hood Scoop that is Fully Functional just like the factory would've used
Correct 'hemicuda' Shaker Hood Emblems
Stainless Steel Buttonhead Bolts
All new electrical wiring throughout the entire engine compartment to the rear of the car!
The hood hinges, radiator core support, firewall, and inner fenders are all painted to match the body color of the car for that ultimate professional restoration!
Hood Release and Spring Correctly Painted the Flat Gray just like Original
Passenger Fender, Cowl/Firewall, and Radiator Core Support Brace feature factory part number stampings!! These kinds of details are very important in the collector car industry.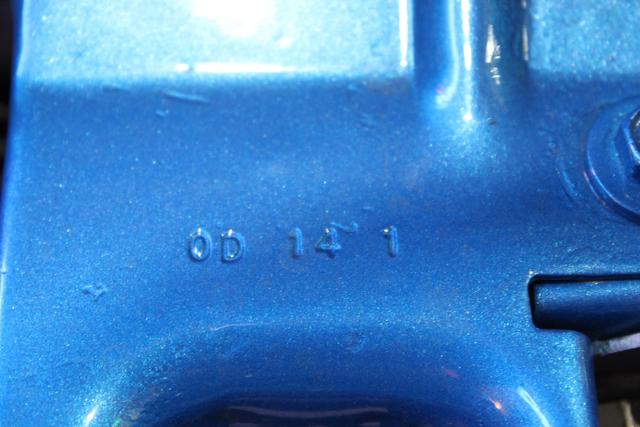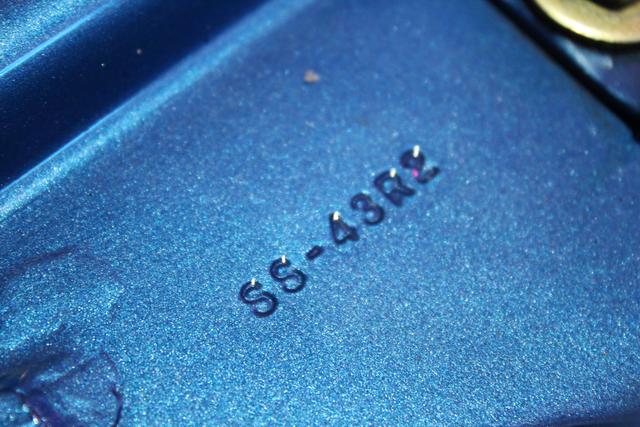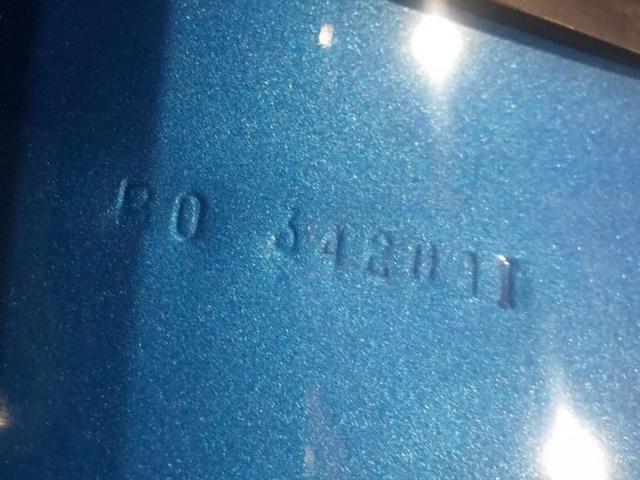 Stainless Steel Full Length Exhaust headers that leads to a Full Custom Dual Exhaust System that let's this Mopar HEMI roar like no other!
Denso OE Style High Quality Alternator
OEM Front Runner Accessory System with all factory Mopar Accessories and Pulleys makes serviceability and maintenance easy as can be!
All new A/C system components and hoses around the entire engine compartment. From the radiator cooling hoses to the heater hoses, all of it is intact and leak free!
Correct Shaker Hood Decal that let's you proudly display your HEMI equipped Mopar!
All wiring was neatly and carefully routed around the engine compartment
Overall a very strategically assembled and well put together car with lots of attention to detail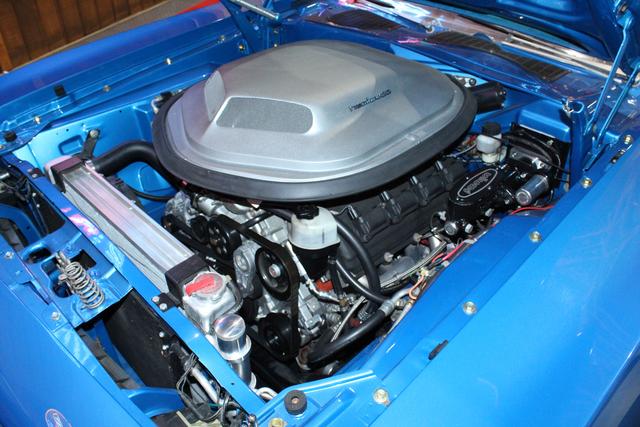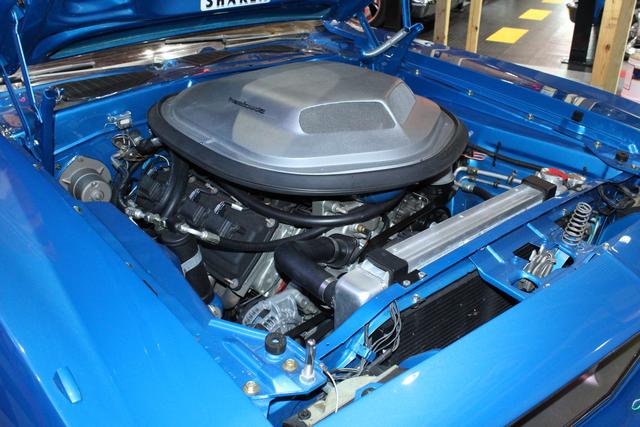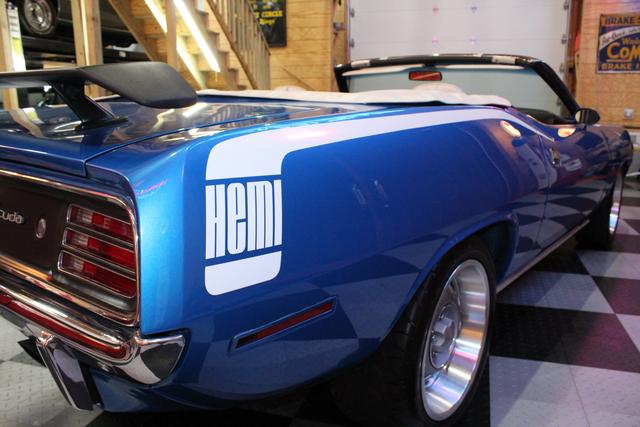 Absolutely stunning PBC Code Viper Bright Blue Paint and Body Work
Painted with Axalta Chromapremier Paint which is highly respected in the automotive coating industry!
Super straight body lines and a very well put together body
White HEMI Stripes that proudly displays your Mopar powerplant
Original 1 of 58 1970 'Cuda Convertibles that was originally packing a 318/4-Speed making this a super rare car to have! With that in mind and the complete restoration and build this car has seen, it truly makes it a unique 1 OF 1!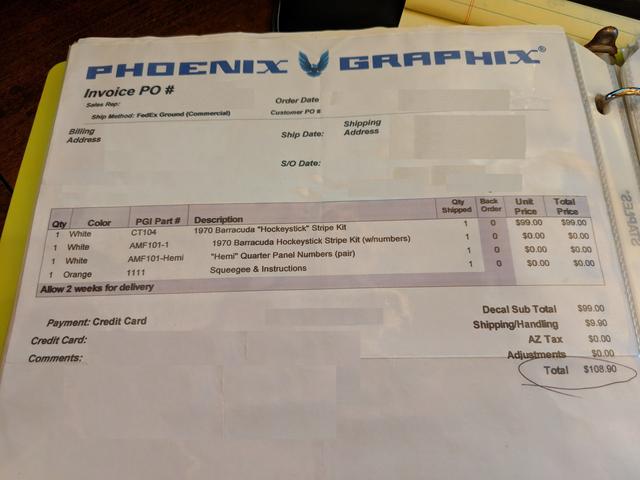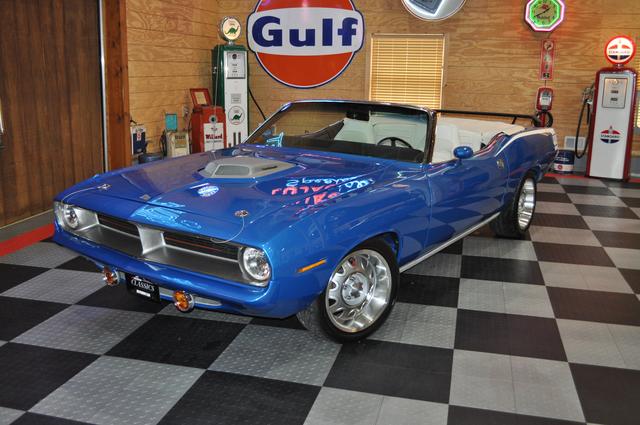 Hemicuda Hood Air Duct
Painted Front Bumper to Match Body Color
Beautifully Painted Front Grille Assembly
Year One Custom 17" Rallye Wheels with BFGoodrich g-Force T/A Tires that fit this car like a glove! Between the tire size and rim width, this car sits at a perfect stance with little wheel gap.

Resembles the factory wheels but with an oversized pro-touring touch for that ultimate modern road grip and performance!

Lots of New High Quality Original Gauge Sheet Metal Around the Car Including All New Floors, Complete Trunk, Inner Fenders, Quarter Panels, Tail Panel, etc. that brought this car back to its former glory!!!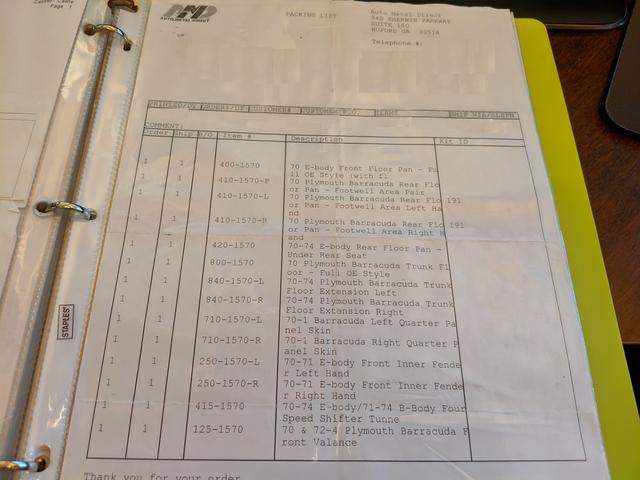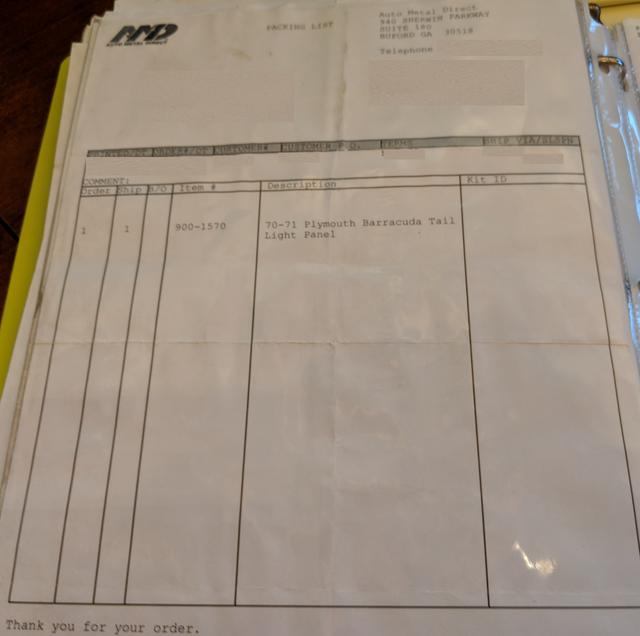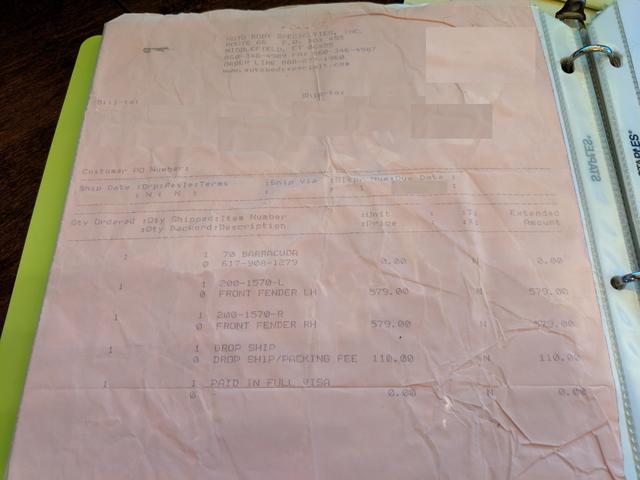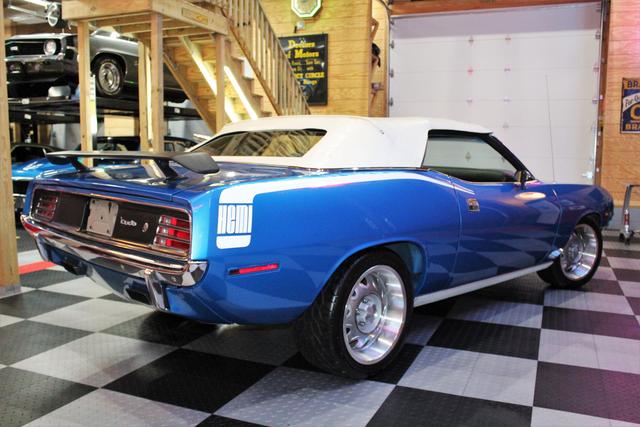 All New Trim and Bright Finish Work Around the Car
New Park Light and Headlight Assemblies
Brand New Convertible Top Anti Rattle Clips
Satin Black Painted Tail Light Panel
Satin Black Rear Spoiler Package
Chrome Rear Bumper with Bumper Guards!
Even the License Plate Bracket in the rear was painted the correct factory flat gray color
Correct Rocker Panel Molding Trim
The Keys to the Car are even factory correct reproduction Chrysler Stamped keys! Two sets of keys are included with the car as well.
Power Convertible Top with a Rear GLASS Window and Custom Smooth White Vinyl Upholstery!

Flip a switch and you're in business! Very rare to find a classic car with a Power Top that is fully functional. A lot of 21st Century Convertibles are still manual but not this fully restored 50 year old 'Cuda!
All new replacement hoses and top cylinders!
A lot of cheap replacements out there on the market feature a plastic rear window which fades, scratches very easily, and can crack over time. This top is, well, top notch!!!
Comes with a custom fit convertible top boot to protect your top during storage or while driving! Clips on with ease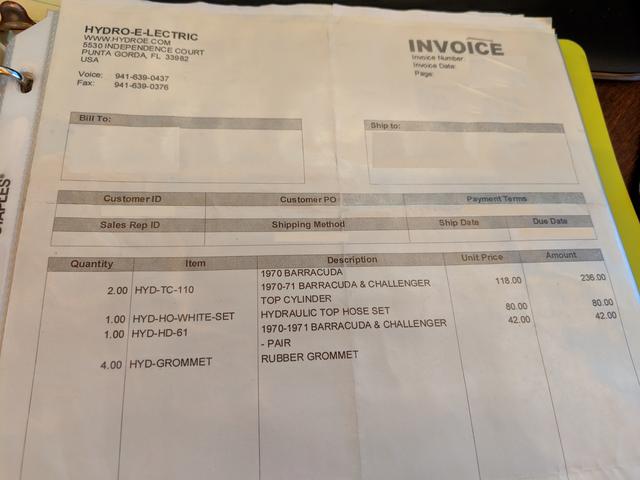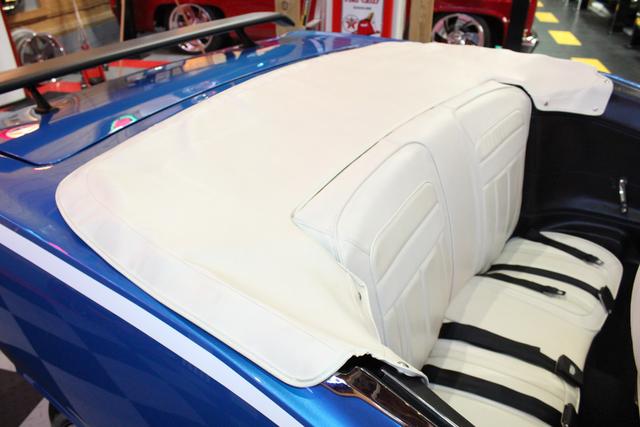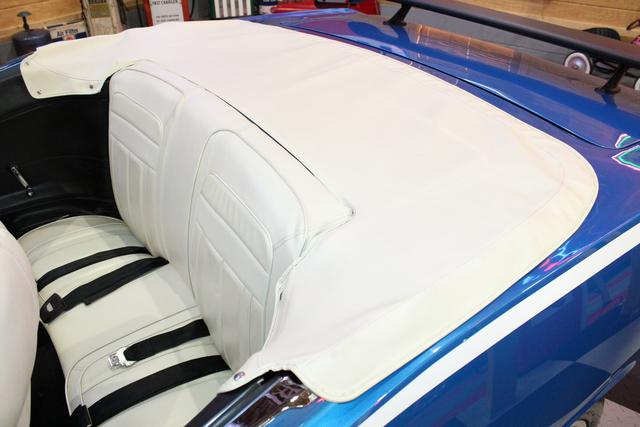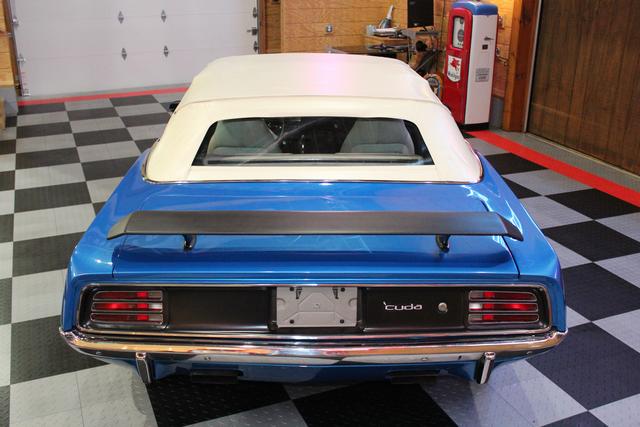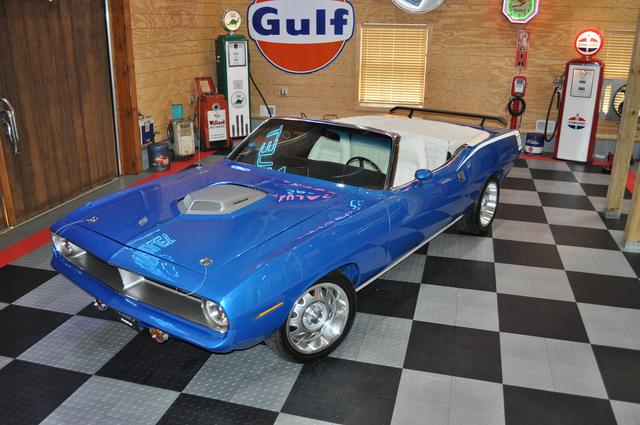 ALL NEW weatherstrip seals from doors to convertible top to the door jamb up to the pillars and even down to the trunk!

Even the window felt seals are all brand new!

Painted side view mirrors to match the exterior of the car
All the glass rolls up and down super smoothly and with ease. Glass appears to have been all replaced during the restoration

These kinds of components in classic cars are known to be very temperamental as they have tons of moving components in them that, if not serviced, degrade, freeze up, and/or get off track easily. This car in particular has appeared to have had everything serviced to get these windows rolling up and down smooth.

New Modern Tempered Windshield with Tinted Visor
Headlights (High and Low Beam) - Fully Working!
Turn Signals on all four corners - Fully Working!
Reverse Lights - Fully Working!
Sidemarker Lights - Fully Working!
Brake Lights - Fully Working!
Front and Rear Parking Lights - Fully Working!
Hazard Lights - Fully Working!
All New Exterior Trim and Decor around Windshield
New Chrome Convertible Top Moldings
Factory-Style Correct Polished Stainless Steel Exhaust Tips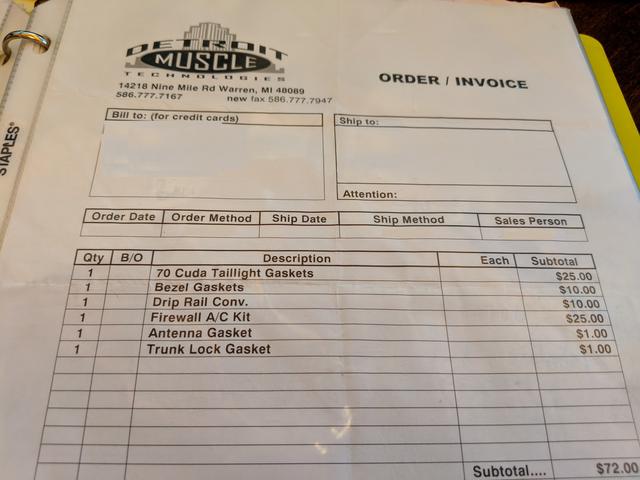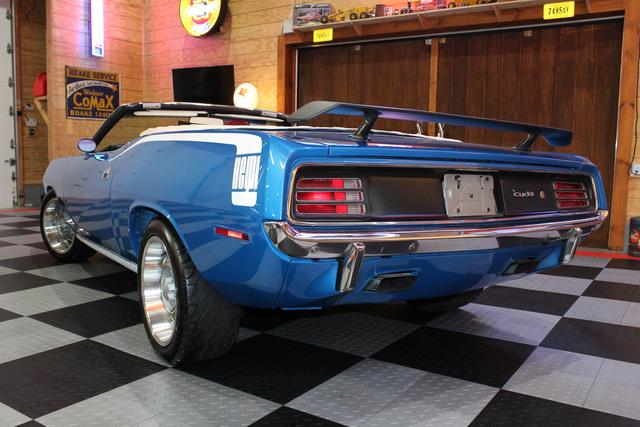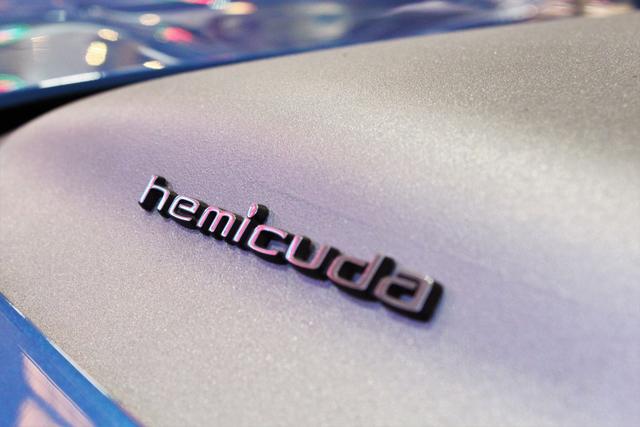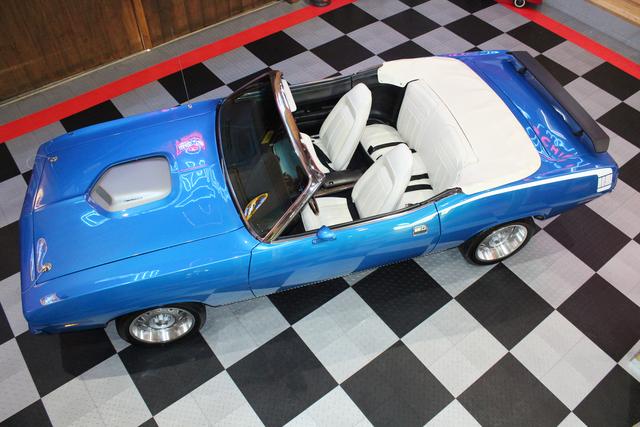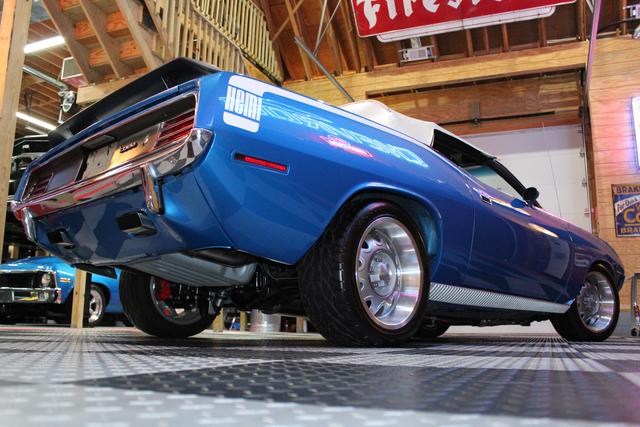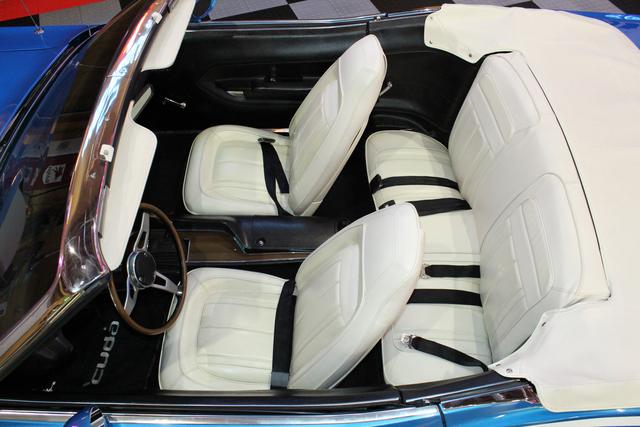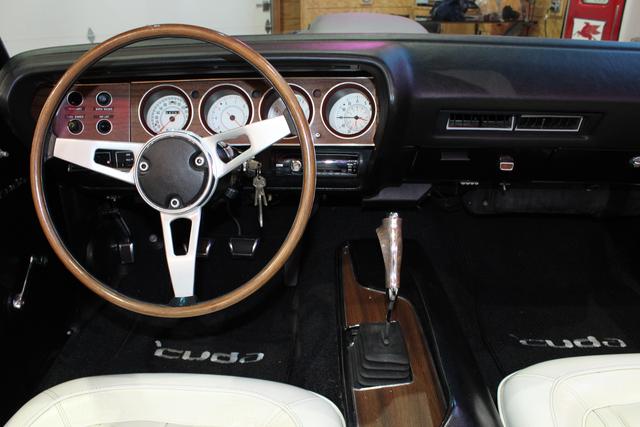 Step inside and you'll find an immaculately restored interior with fresh upholstery, new trim, new panels, and overall a very comfortable nostalgic interior that appears to be completely factory but has been upgraded to make your top-down cruises so enjoyable!
Original Code PRX9 Premium Trim with Black Leather Bucket Seats that has been converted into an XW Premium Style Interior with Black Trim and White Bucket Seats!

Great for those hot sunny days where the original Black Leather would've been very uncomfortable to sit in. These seats have been FULLY refoamed, reupholstered, and restored with precision.
They are super comfortable to take long cruises in

Completely Restored C16 Center Console with Woodgrain Trim that looks and functions like new!

Features a 4-Speed Style Pistol-Grip Hurst Shifter that was adapted to the Tremec TKO-600 5-Speed Transmission and works like a charm!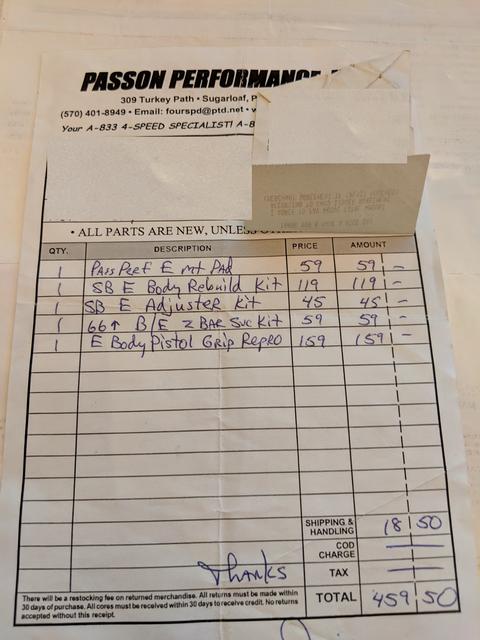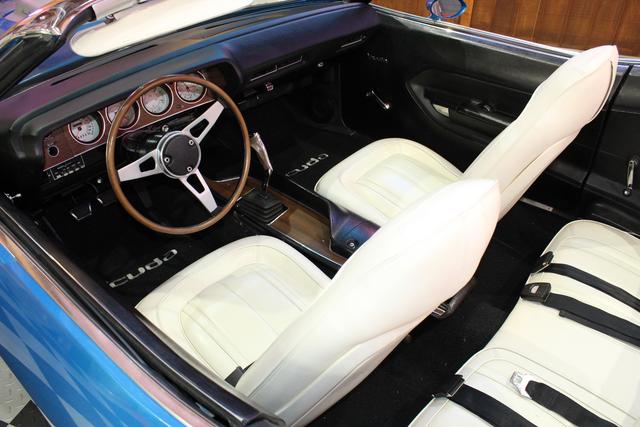 COMPLETE Classic Auto Air A/C and Heating System that blows out ICE-COLD Air Conditioning and hot/warm air that makes driving this car in any climate condition as fun, enjoyable, and comfortable as possible!

Features a full range of different positions, temperatures, and fan speeds for ultimate comfortability
ALL Brand New Components are used during the installation. These kits are simplified and modernized with many less components than a factory system would've used. The evaporator unit sits neatly underneath the dash with just a small bulkhead fitting off the firewall for an ultimate clean installation. The factory boxes sat on the firewall and took up a tremendous amount of space which decreased the aesthetic appeal when the hood is popped.
Not to mention these systems are fully serviceable and have all kinds of replacement parts available if ever needed for repair purposes! 

The entire trunk has been fully replaced and painted inside and out with a custom battery tray installed to clean out the engine compartment!

Comes with a protective vinyl trunk floor mat!
Quick Battery Disconnect great for storage so the battery doesn't lose its amperage!
Has the correct hardware for the spare tire carrier assembly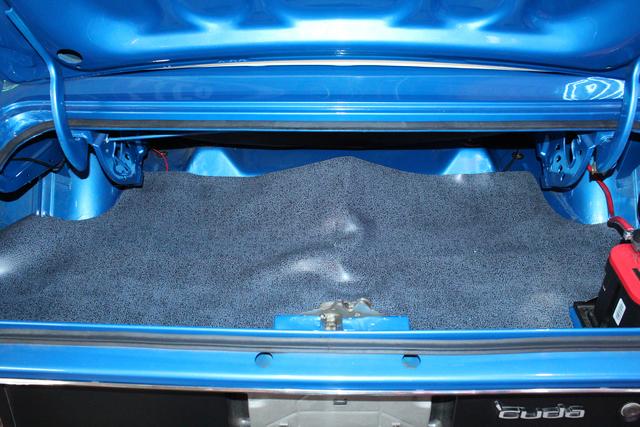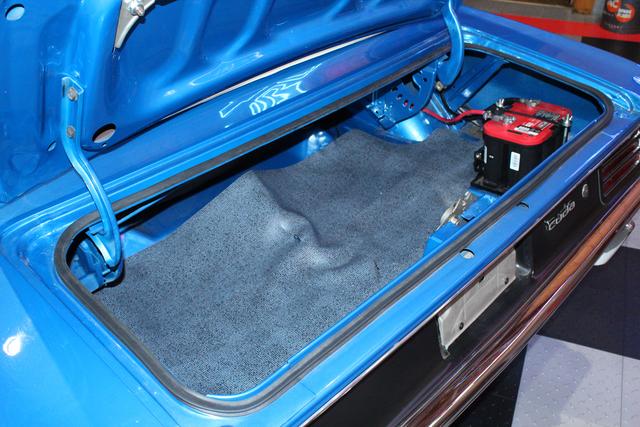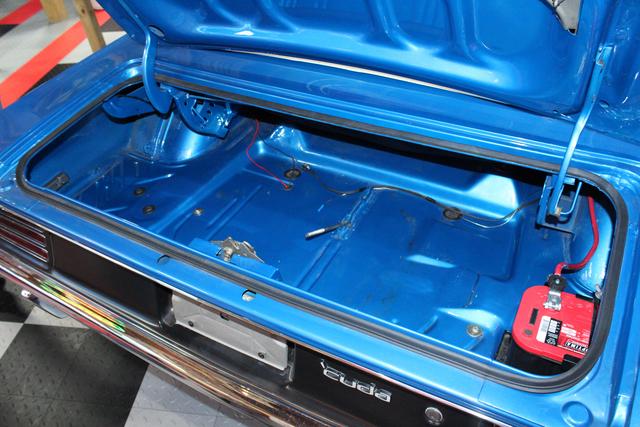 All  new sun visors, pillar post moldings, dash pad, and carpeting was installed during the massive restoration giving the driver and the passengers the nostalgic feeling of what would've been like sitting in a brand new 'Cuda in 1970 at the dealership!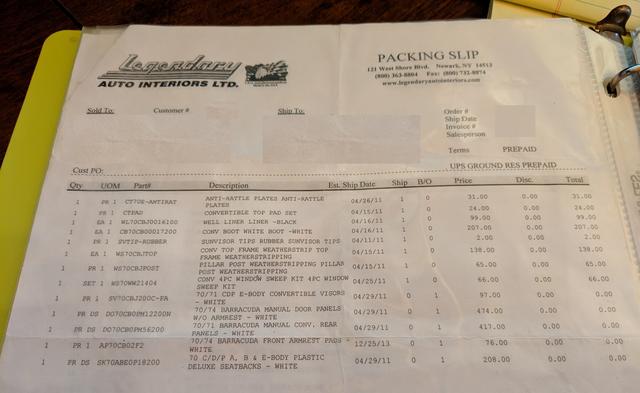 Sony CDX-GT340 Single DIN Aftermarket Radio with JL Audio 5.25" Custom Kick Panel Speakers

Features Aux Input, AM/FM Radio, and a CD Player for those who want to cruise around listening to the tunes
Sounds absolutely stunning!

Factory Reverse Light Dash Indicator was even properly restored to function with the Tremec TKO-600 5-Speed just like it did back 50 years ago!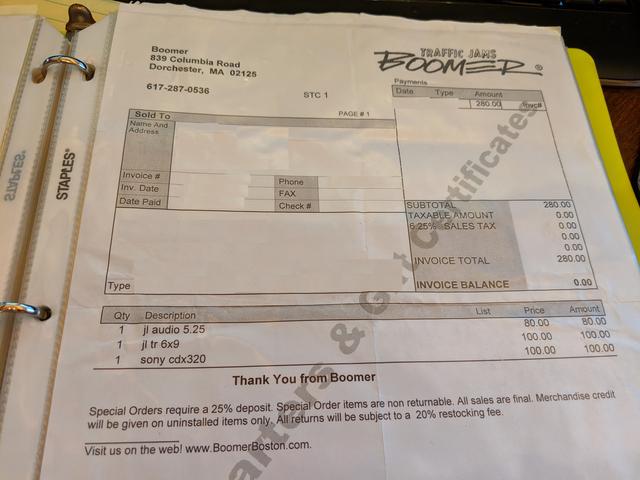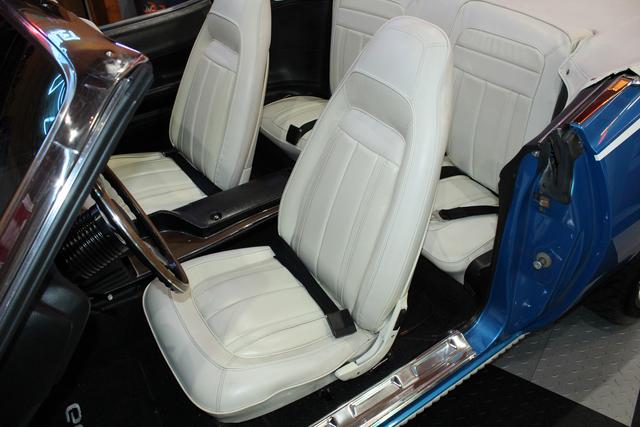 A62 Rallye Instrument Cluster that has been fully restored and adapted by Redline Gauges to fully work with the 6.1L HEMI, Tremec TKO-600 5-Speed Transmission, and the OBD-II Electrical System!

Even the clock is fully working!

CRYSTAL CLEAR Dash Gauge Lens that makes reading your gauges easy and quick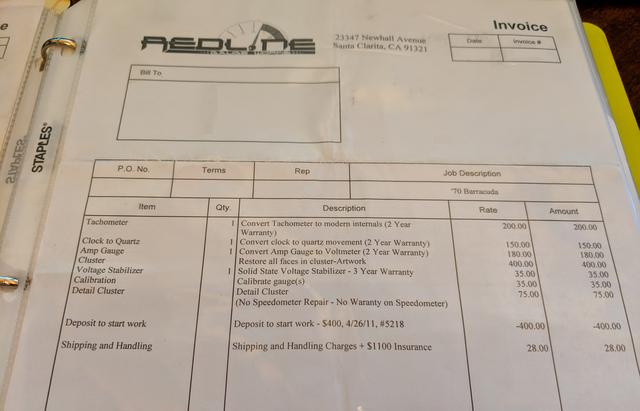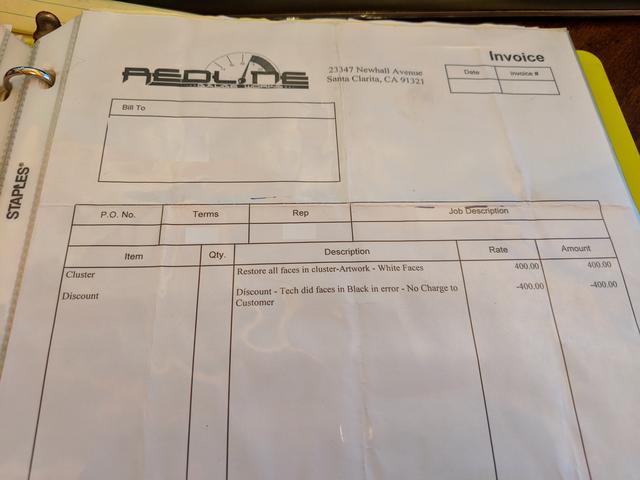 Factory Style Steering Wheel that is in excellent shape and gives you great grip and control over this HEMI-Equipped 'Cuda!
All Correct Pedal Pad Covers and Polished Trim Decor
All New Door Panels Front AND Rear with all New Components for that Ultimate Rotisserie Restoration Feel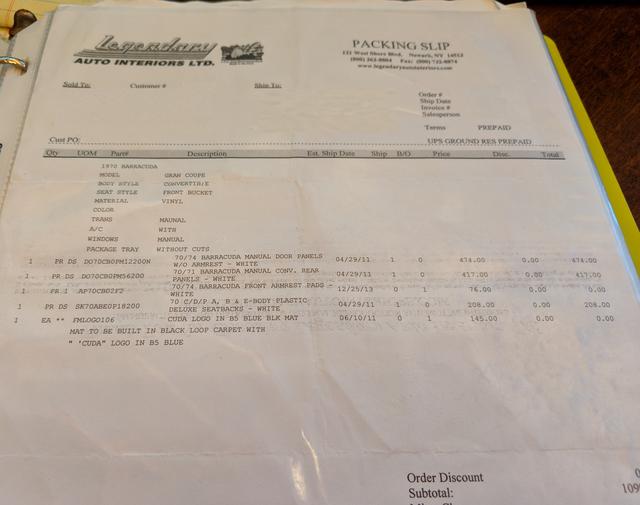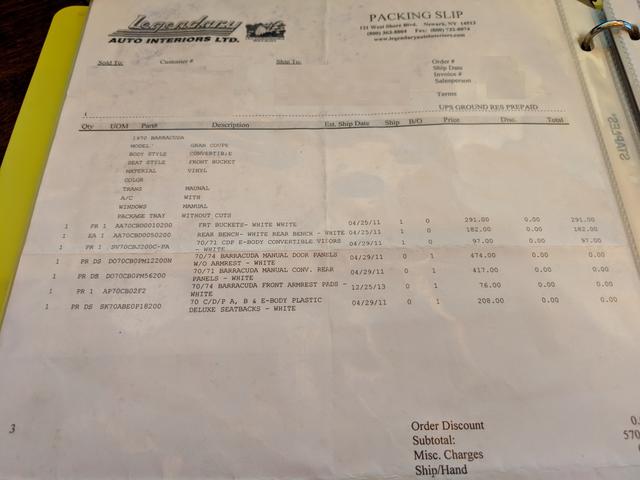 New Polished Carpet Sill Plates that were Installed with Stainless Steel Screws
Custom 'Cuda Embroidered Floor Mats that were upholstered to the same pattern and design as the factory carpeting! Look stunning and provides great protection to the fresh carpeting in the car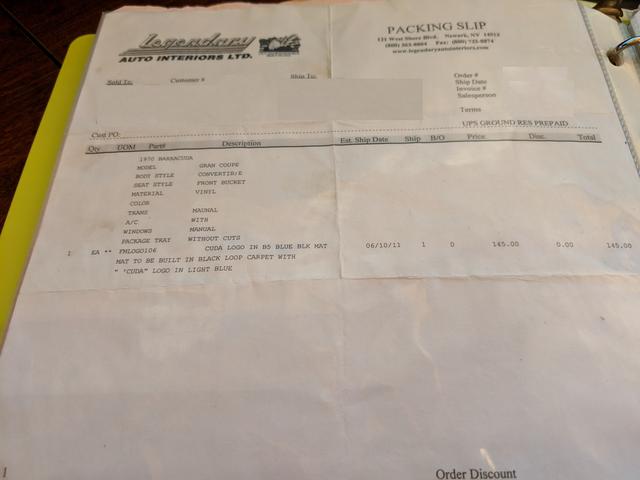 All Dash Switches and Peripherals are fully working including the Map Light which has been upgraded with a high power, bright LED light bulb system to help improve night time visibility!
Remote Power Side View Mirror
All Brand New DOT Approved Replacement Seat Belts Front and Rear
Nice heavy feel to the doors as you open and close them just like the factory. A lot of cheap aftermarket sheet metal today is made a lot thinner and gives the panels like doors and fenders a tin can feel which is very noticeable.
Even the door lock mechanisms are fully working with nice chrome handles!
All lights are working on the car from the interior courtesy and map lights all the way to the sidemarkers and turn signals!!!
Dakota Digital Tachometer Signal Interface Adapter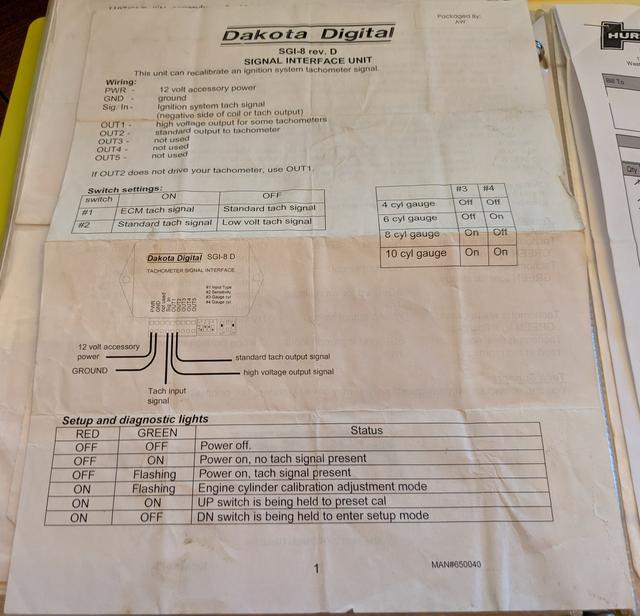 Glove box opens and closes with ease
Gas Pedal was converted into a Drive by Wire system with a Throttle Position Sensor (TPS) that ensures accurate throttle and crisp acceleration!
Push button style starter that cranks this 6.1L HEMI over with no hesitation!
Factory style rear view mirror with night/day anti-glare switch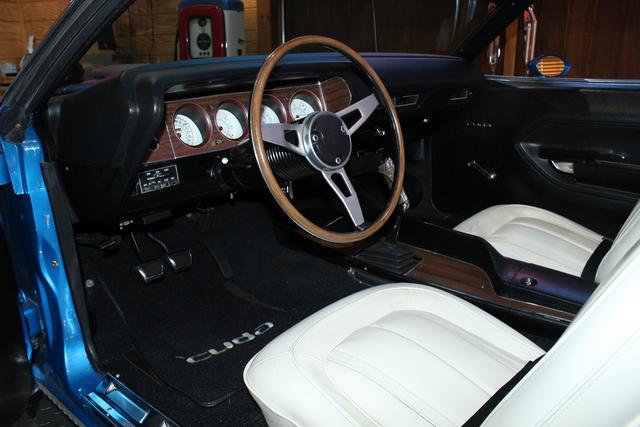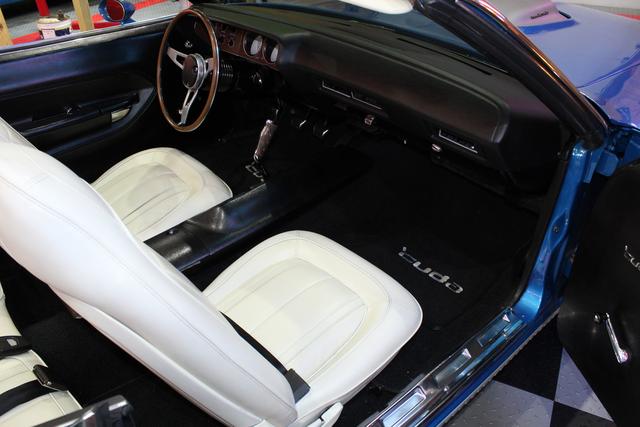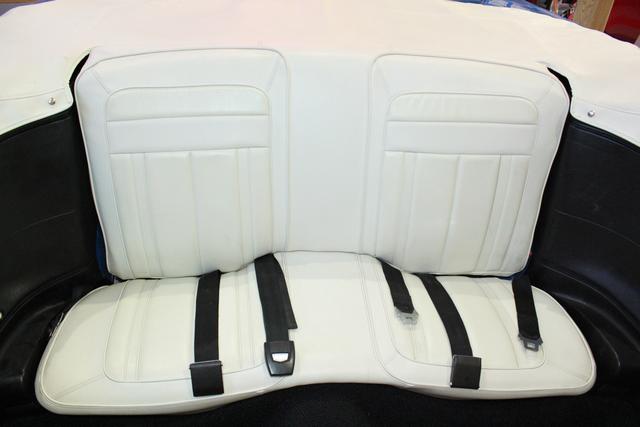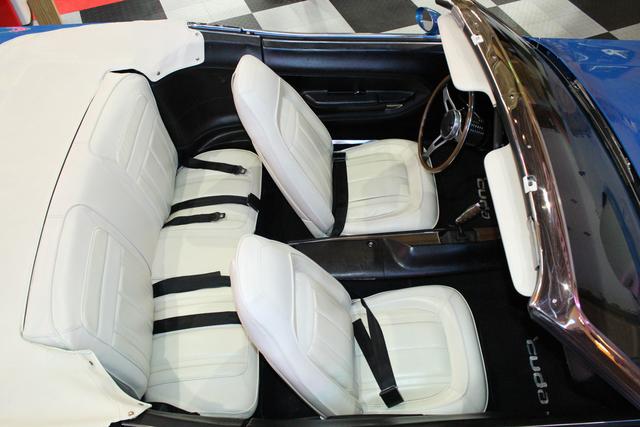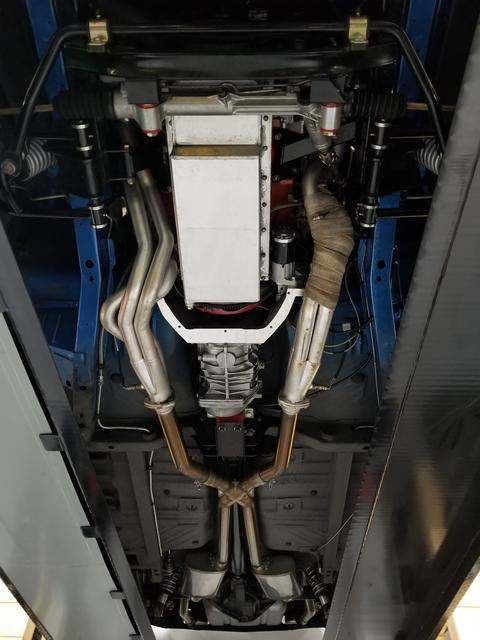 Fully nut/bolt restored undercarriage that features so many upgrades and custom additions that has truly transformed this '70 'Cuda Convertible into a modern high end sports car
The entire underbody was painted and coated with Lizard Skin High Intensity Heat Protection and Sound Control Coating

Protects the metal floors from road debris and provides ultimate protection from corrosion for life!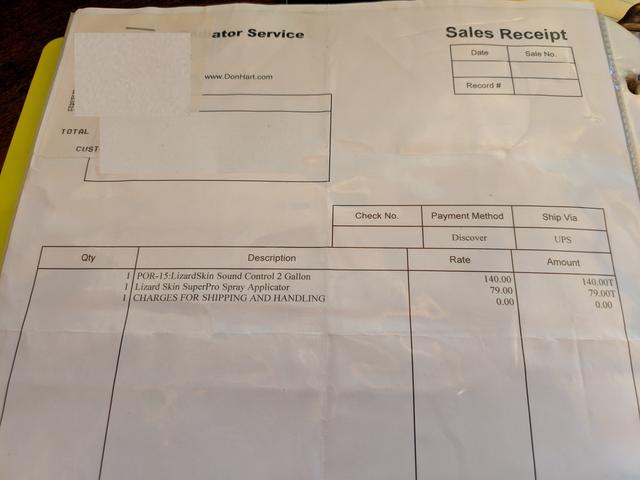 From the factory, these E-Bodies were equipped with torsion bar front suspension and leaf springs in the rear. This is a very rudimentary design and has the ride comfort and performance of an old clunker pickup truck.
This car was fully upgraded with a QA1 Coil-Over Style Spring Conversion Featuring Billet Aluminum Adjustable Coil Overs Front and Rear!
Complete Independent Front Suspension
Gloss Black Powdercoated Tubular Upper and Lower Control Arms were installed in the front for the best comfort, handling, and overall performance!

No longer does this Mopar handle like a 4x4 Pickup. Take turns fast and comfortably like a Dodge Viper in this fully modernized '70 Plymouth 'Cuda!
Not only does the coil-over conversions front and rear give all the performance improvements in the world, they also allow a lot more adjustability!
The car was adjusted to a perfect ride height which is something that is very hard to achieve with a conventional leaf spring, coil spring, or torsion bar style suspension!
ALL of the QA1 shocks feature a single adjustable knob that allows you to set ride comfort with a simple click. Clockwise increases rebound/compression which gives a stiffer/sportier ride while counterclockwise decreases rebound/compression which in-turn gives a smoother ride yet still maintaining high performance handling!
All Springs are Powdercoated Silver for ultimate protection from rust which maintains that constant fresh look!

Custom Gloss Black Powdercoated Large Tubular Front Sway Bar keeps this car tight around corners
Polyurethane End Links and Bushings
Polyurethane Control Arm Bushings
All New Upper/Lower Ball Joints
Front Suspension: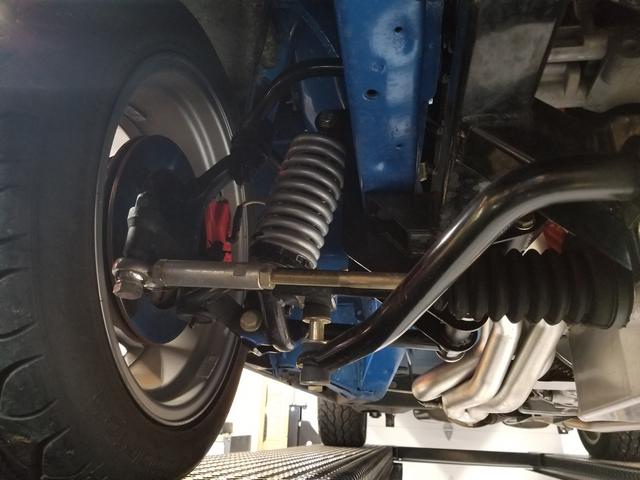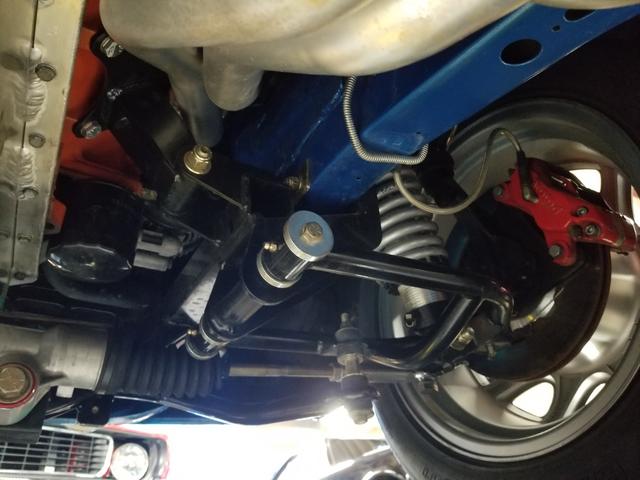 Rear Suspension: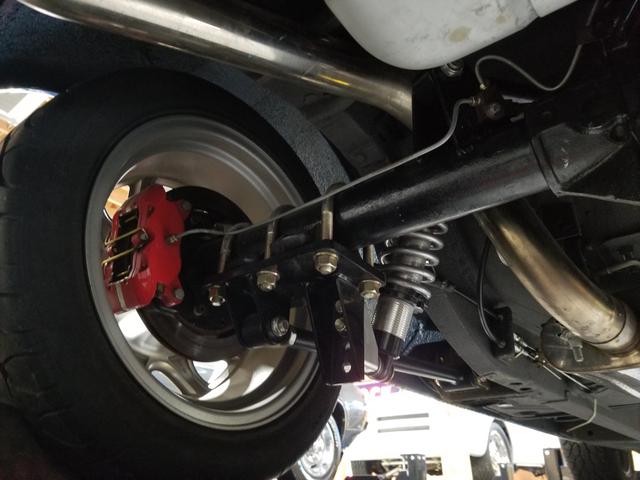 Wilwood 4-Wheel Hydraboost Power Disc Brakes on ALL FOUR CORNERS!

Featuring Red Powdercoated Calipers, All New Brake Lines, Braided Flex Hoses, and High Performance Rotors and Pads, this car stops like a Dodge Viper!

Inline Electric (Returnless) Style Fuel Pump
Grade 8 Hardened Steel Rear Axle U-Bolts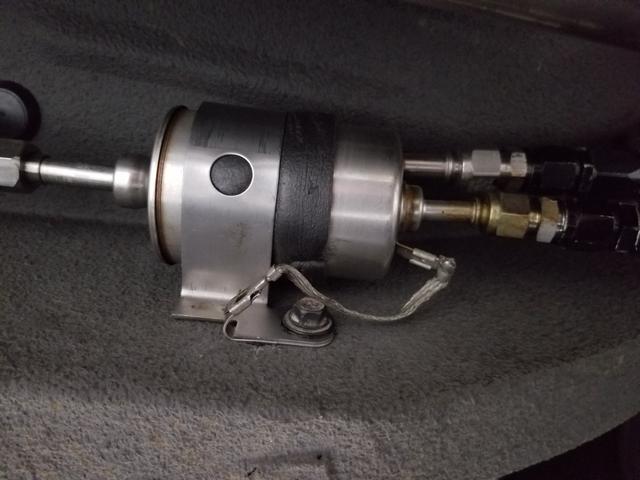 Magnaflow Polished Stainless Steel Dual X-Pipe Crossover Exhaust System from the Headers Back that let's this 6.1L HEMI Breathe Fire through its two factory style Polished Stainless Steel Exhaust Tips!
Acuseal Stainless Steel Exhaust Clamps
Original Equipment Oxygen Sensors on Each Side that have been custom fitted into the headers by the means of a welded bung for ultimate seal! Keeps this engine running in its designated parameters!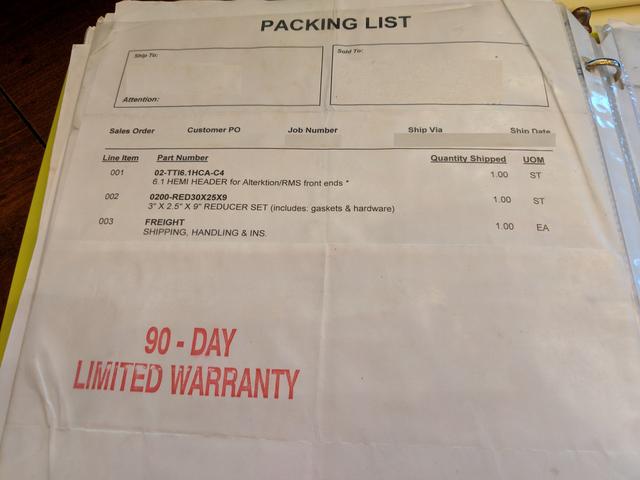 Black Powdercoated Custom Transmission Crossmember
Red Polyurethane Transmission Mount
Wilwood Parking Brake Cable Kit that is fully works with the factory pedal assembly!
Braided Stainless Steel Hydraulic Clutch Lines
Hydraulic Assisted Quick Ratio Power Rack and Pinion Steering that, as previously mentioned, steers this car EFFORTLESSLY!
Grade 8 Cad-Plated Hardened Steel Suspension Hardware
Custom 4-Link Rear Suspension with Gloss Black Powdercoated Upper and Lower Control Arms that truly transforms the handling of a classic muscle car!
Dana 60 Rear End with Limited Slip 3.54 Gears that plants BOTH rear tires of this HEMI 'Cuda like no other!

The Dana 60 is arguably one of the strongest rear ends out there. It has been used for decades on end and some could even argue is stronger than the Ford 9" Rear!
Overall the most heavy duty axle there is!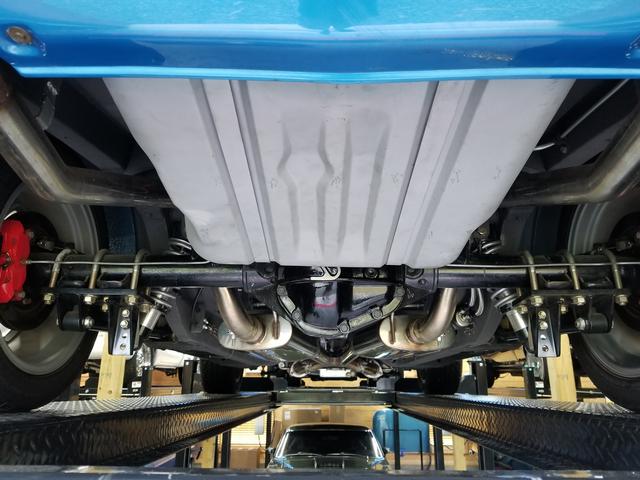 All Fuel Lines and Brake Lines have been replaced and were custom bent and neatly routed along the frame rails and underbody of the car with adel clamps to keep them secure!
Greasable Front Control Arm Bushings, Ball Joints, and Sway Bar Bushings
High Performance Custom Driveshaft with SOLID Spicer Universal Joints (these are the highest quality knuckles available on the market!)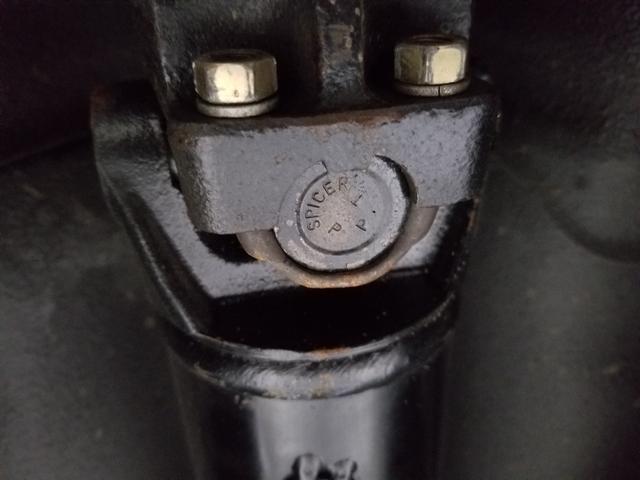 Braided Stainless Steel Engine Oil Dipstick
Braided Stainless Steel Flexible Fuel Hoses with -AN Hose Ends keeps this fuel system properly plumbed that can withstand high pressures!
Stainless Steel Rack and Pinion Shaft Joints
Charlie's Brushed TIG Welded Aluminum High Clearance Engine Oil Pan
Heim-Joint Style Tie Rod Ends with Adjustable Tie Rod Sleeve that allows you to completely eliminate Bump Steer issues that are common with custom suspension on classic cars!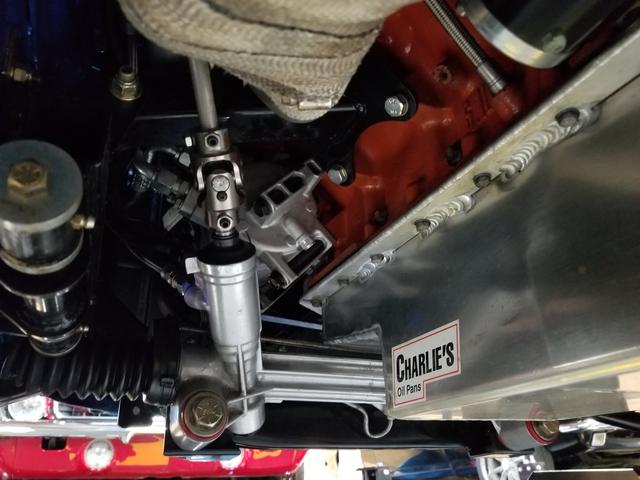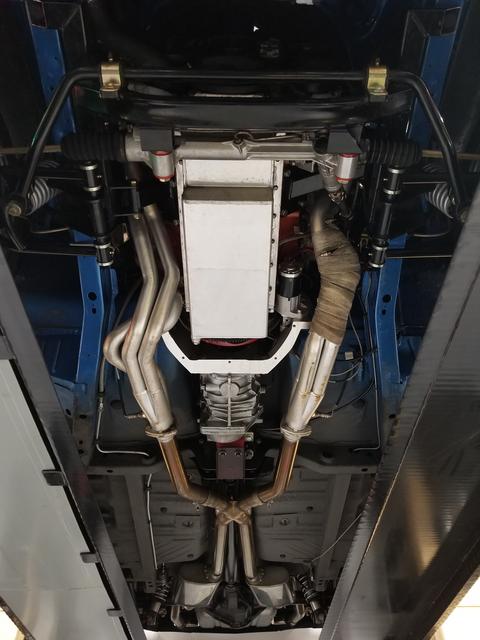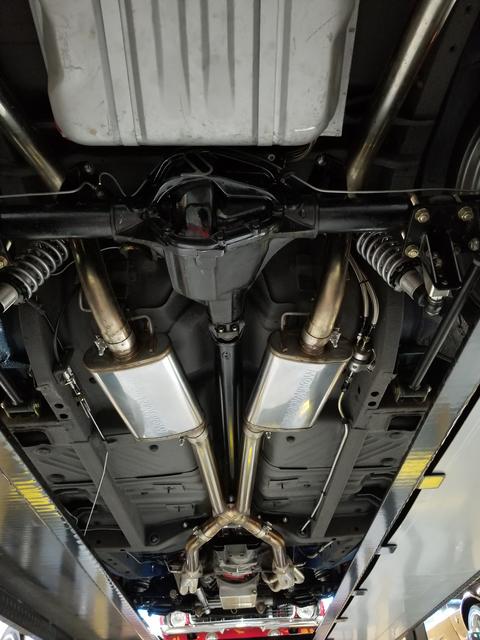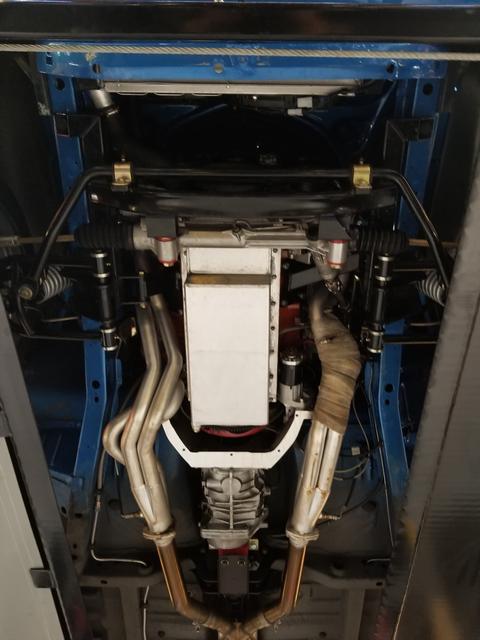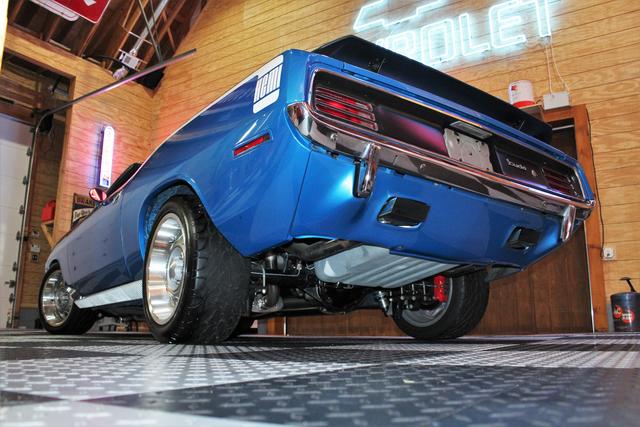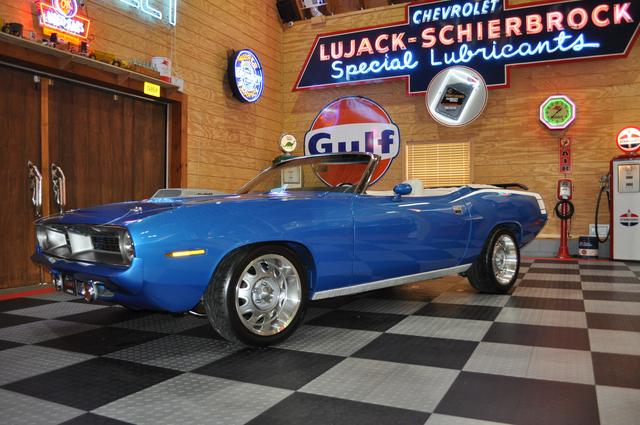 [tab-area5]