1972 Chevrolet K5 Blazer 4x4 Convertible Pickup Truck
The original K5 was a short wheelbase truck. It was available in 1969 as 4-wheel drive only; in 1970, a two-wheel-drive model was offered. There were four choices for power plants: the 250 straight-6, the 292 straight-6, the 307 V8, and the 350 V8. The Blazer was designed and marketed to compete with International Harvester Scout and the Ford Bronco. Both of these were originally aimed at the short Jeep CJ series, which were much smaller than other trucks. The great innovation of the Blazer was to simply offer a shortened pickup truck, which both increased interior space, and lowered the cost of production with a shared platform. The Blazer quickly became popular. For the first time, it married the off-road capabilities of the Scout with the "luxury" features like air conditioning and automatic transmissions routinely available on pickup trucks. By 1970, the Blazer was already outselling both of its older rivals. Ford, Dodge, and even Jeep would counter with similar shortened pickups, with the Dodge Ramcharger and Jeep Cherokee.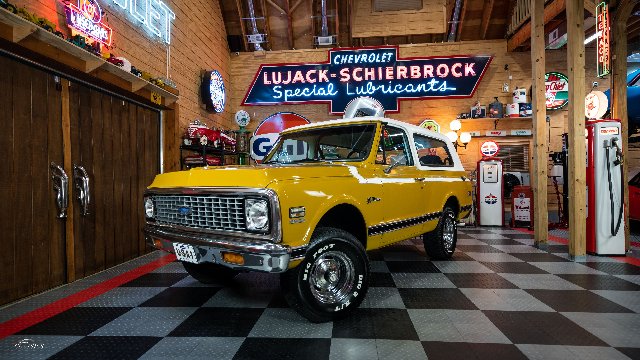 No Reserve Classics is proud to present to you this beautiful 1972 Chevrolet K5 Blazer Convertible! This Blazer was born and built on an assembly line in California, and lived most of its days on the West Coast up until recently. And this truck is full of cool features, stunning looks, and is very highly optioned. From the original Ochre paint, the 350 Small Block Chevy, the sought after 4×4, the fully restored and custom-made Parchment Seats, the Removable Hardtop… the list can go on and on! This truck is super rare to come across today! Don't miss out on this opportunity to own a truck that is becoming increasingly rare and in such great shape like this one.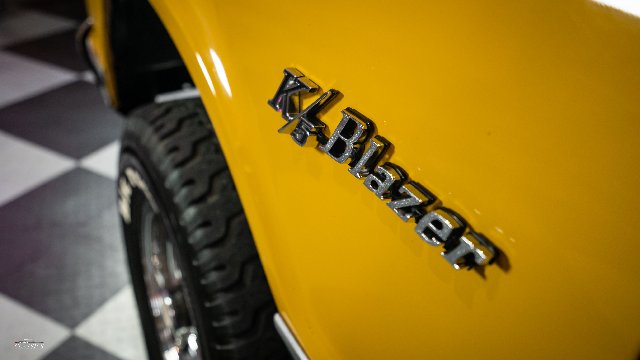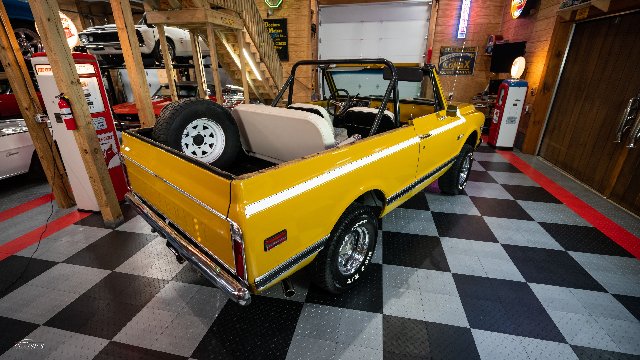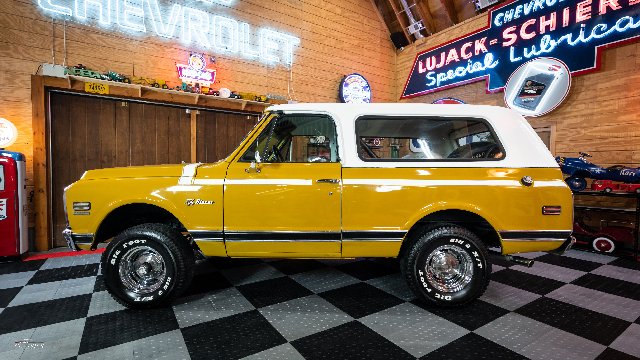 Check out this Blazer's Service Parts Identification Card to see all the Original Parts that this truck came with!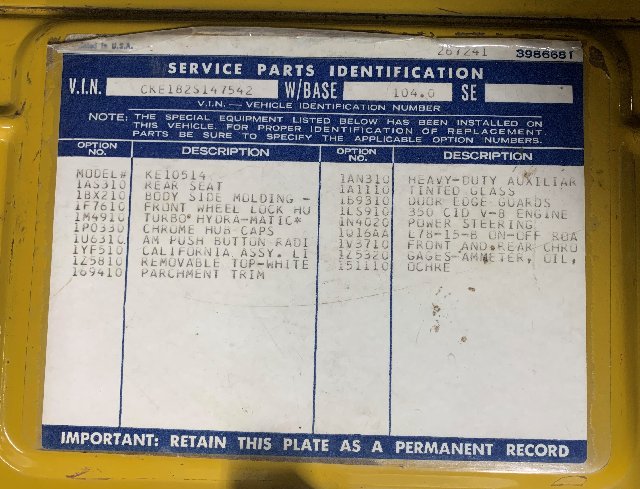 This 1972 4×4 K5 Blazer is the quintessential beach cruiser that you've been looking for. Whether you want to add this truck to a collection, take it out off-roading, or down the shore on those beautiful days to get some ice cream with the family, you bet this Blazer is for you! These trucks are becoming more and more rare in this shape and will continue to climb in value. This is the perfect opportunity for anyone to own such a prime example of a beautifully stunning truck in this specifications.
WATCH OUR VIDEO AND LEARN ALL ABOUT THIS CAR!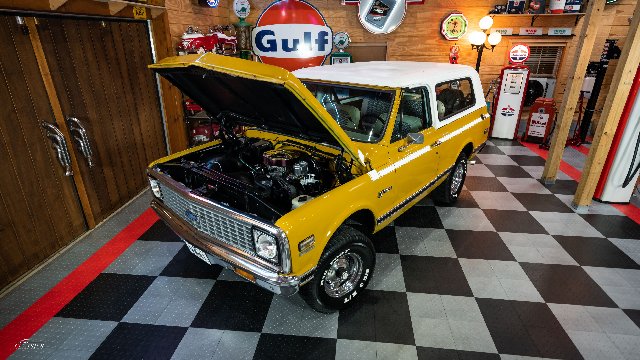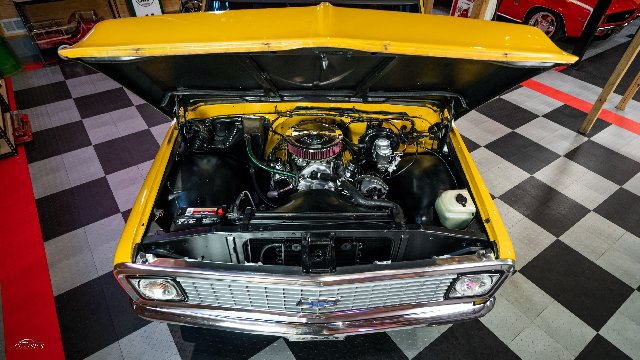 Fully Detailed Engine Compartment with the Finest Attention to Detail with New Parts and Accessories
Fully Serviced and Maintained Engine, Transmission, Rear End, Brakes, Power Steering and Fluids

This Blazer was sitting for 15 years before we acquired it, therefore we had to make sure this car was properly serviced to ensure the best quality driving experience for the next person to enjoy!
This includes taking apart the motor, redoing the seals, flushing all the bad fluids, and checking all the lines plus more. We can guarantee that this car is as strong as ever!

Powered by 350 Chevy Small Block Engine

This motor allows the car to effortlessly cruise along the highway or climb over rocks that are in your way!

Brand New TH350 3-Speed Automatic Transmission

Shift smoothly on the road and operates very well when cruising

High Performance Headers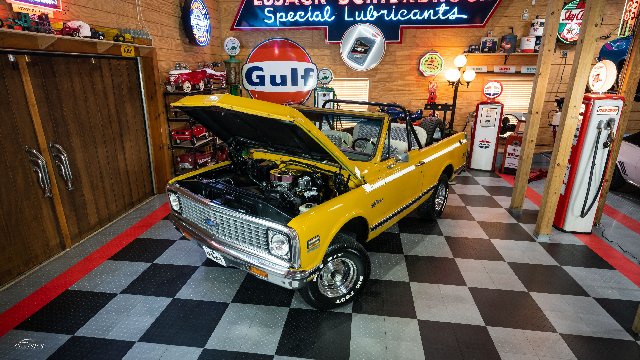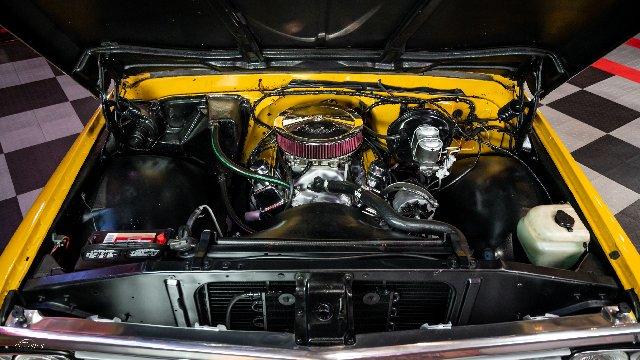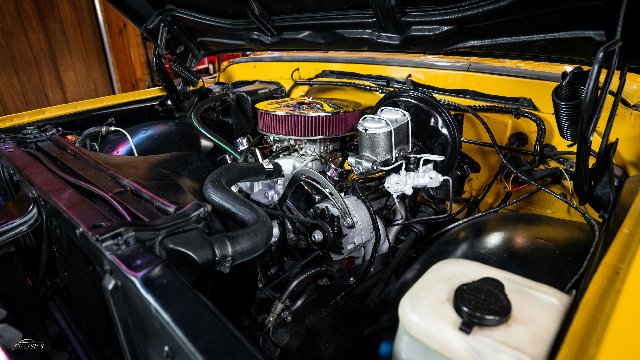 Edelbrock Intake Manifold
Edelbrock Carburetor with Electric Choke

Starting this car will be easier than any same era car. Instead of manually adjusting the conventional choke, the electric choke adjusts it for you as the motor warms up. This leaves less room for error and more time to enjoy the drive

Brand New Edelbrock Air Cleaner
Chrome Valve Covers
Original 511 and Ochre markings on the firewall from the California assembly line workers!

A really small yet key detail that proves at how well this Blazer has been preserved

Painted Black Underneath the Hood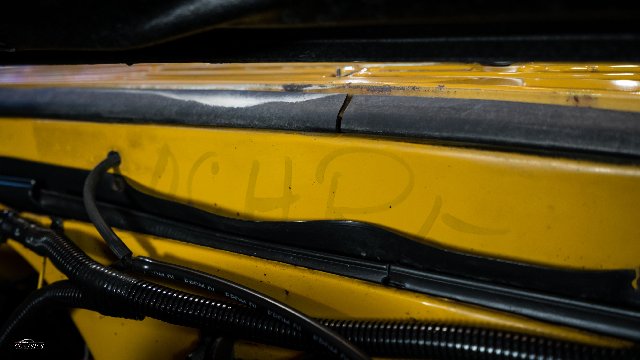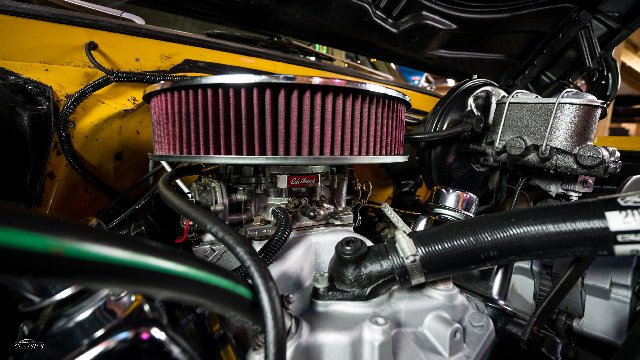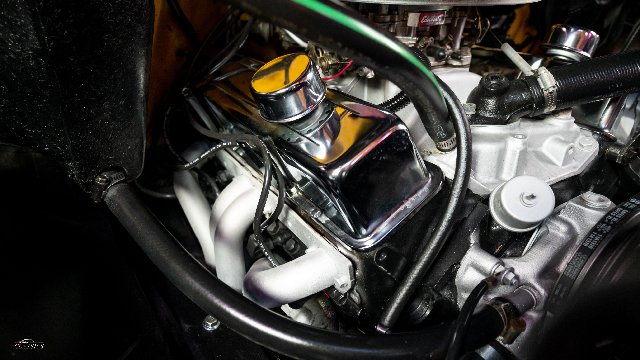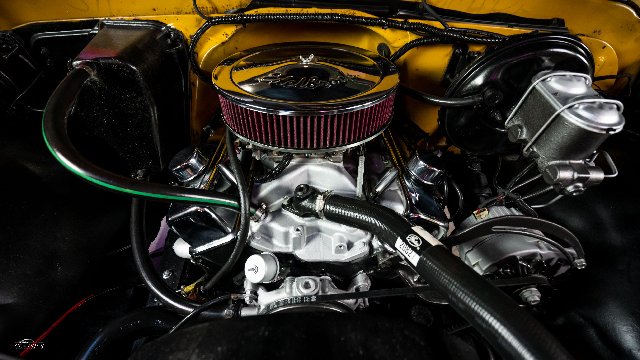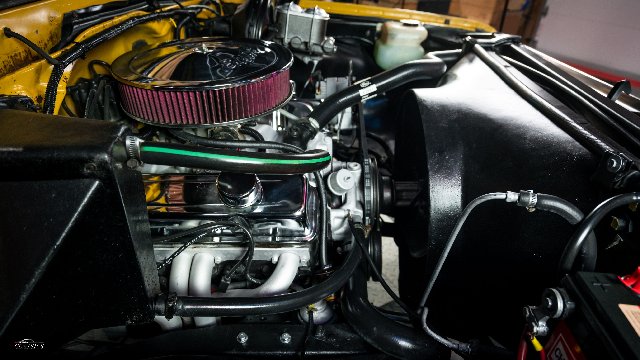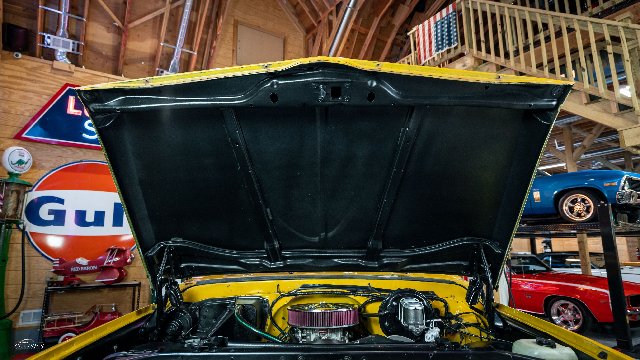 Power Steering helps turn this car with ease

No more struggling trying to turn this car slowly or even parallel parking. It can be quite a pain shuffling the steering wheel back and forth, but with power steering that issue is no more

Equipped with Power Brakes

With power brakes, you'll be able to comfortably step on the pedal and brake with confidence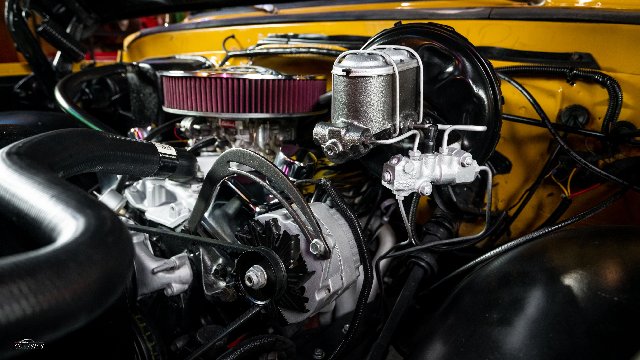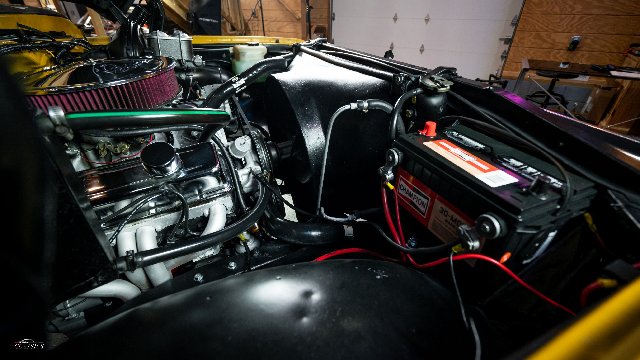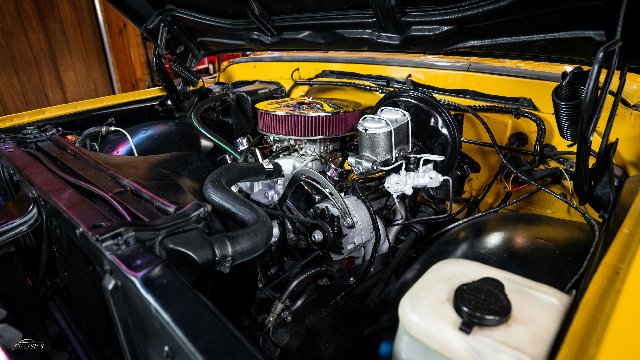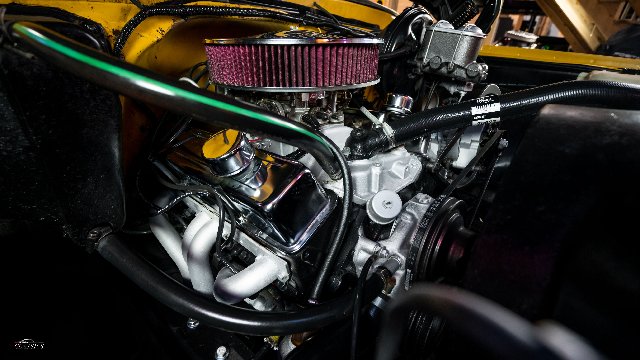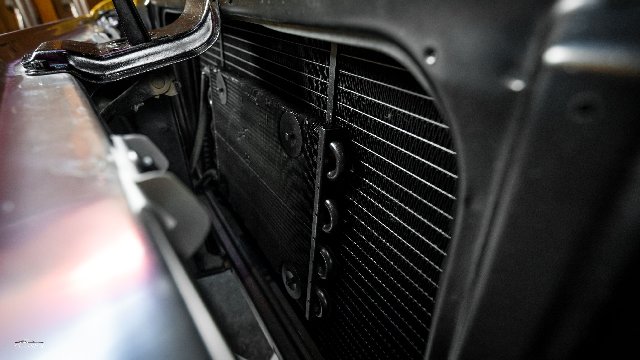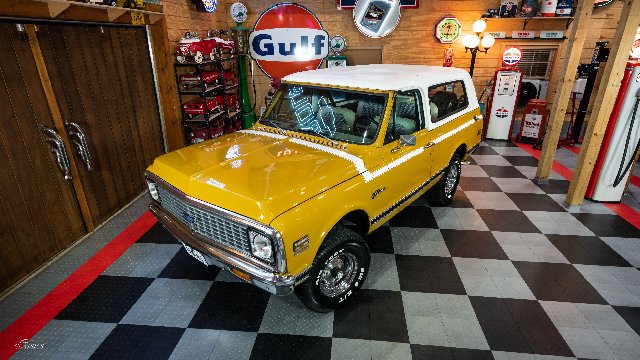 SCROLL DOWN FOR PHOTOS WITH THE HARDTOP REMOVED
Fully Wet-Sanded, Buffed, Compounded, and Polished for a Mirror Shine Across the Entire Body!
Original Code 511 Ochre Paint , which is a Super Rare and Highly Desirable Color for this Truck!

Refer to this truck's Service Parts Identification Card above to see all the options this truck was born with

15" Chrome Rally Wheels with All Terrain Tires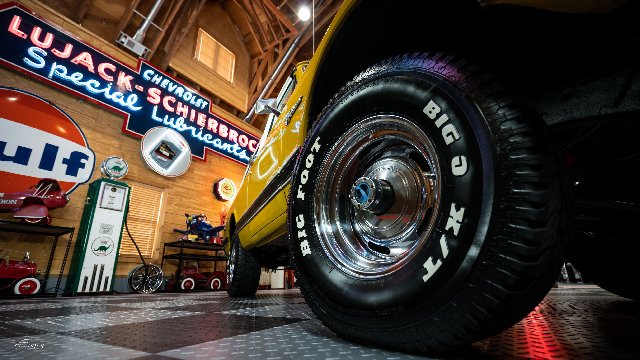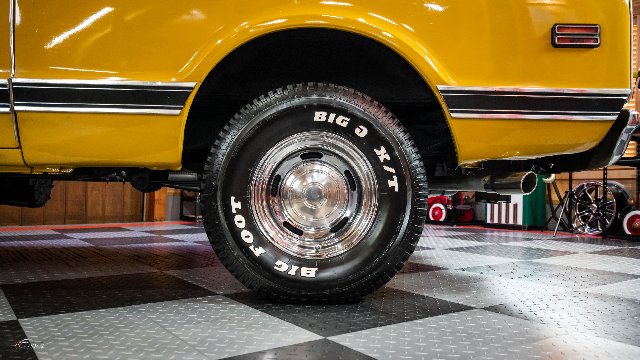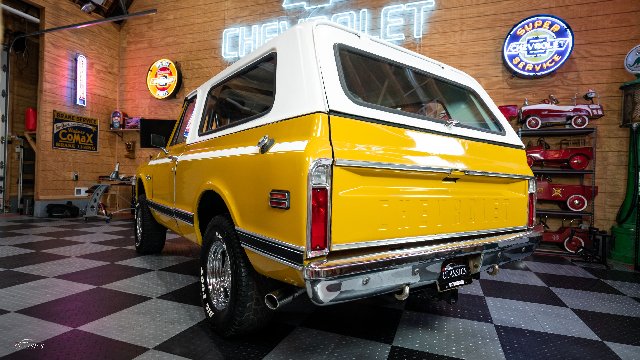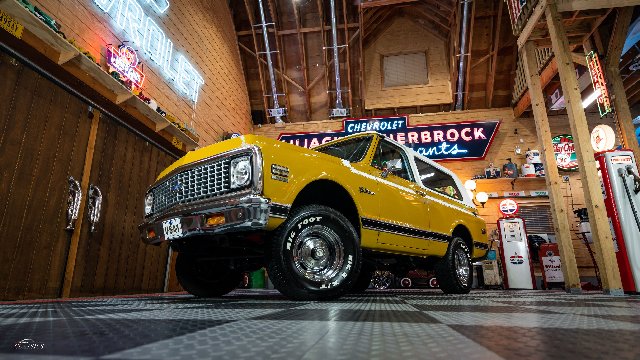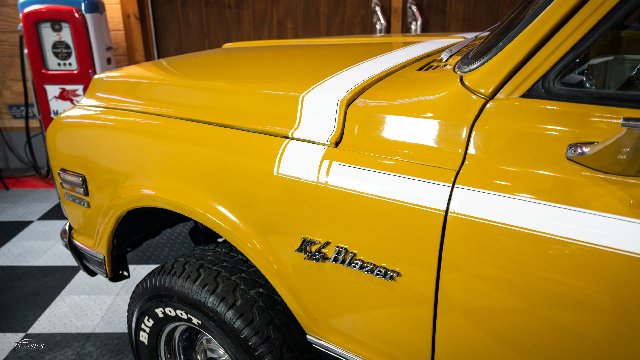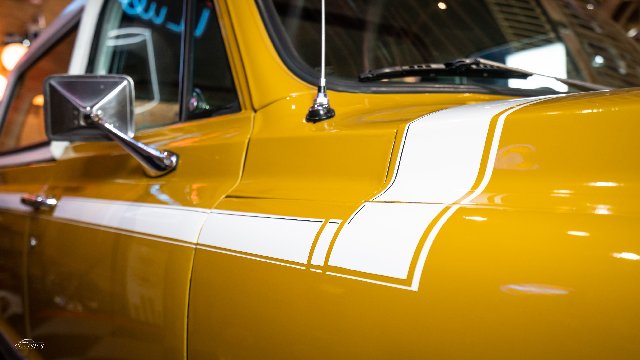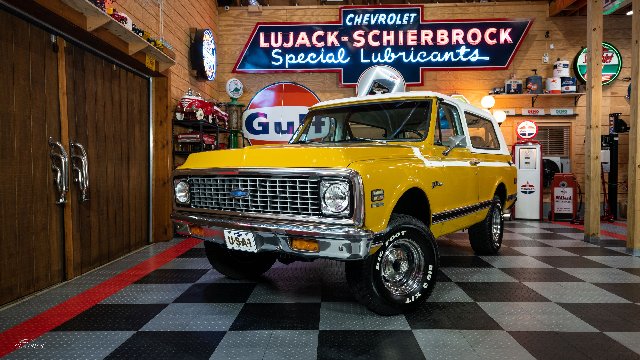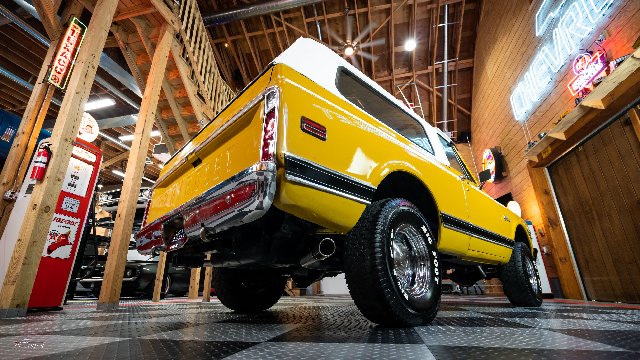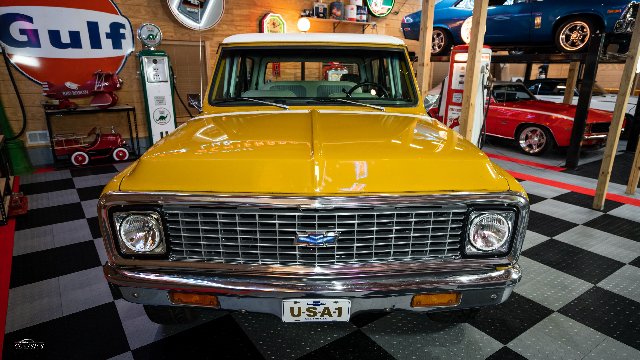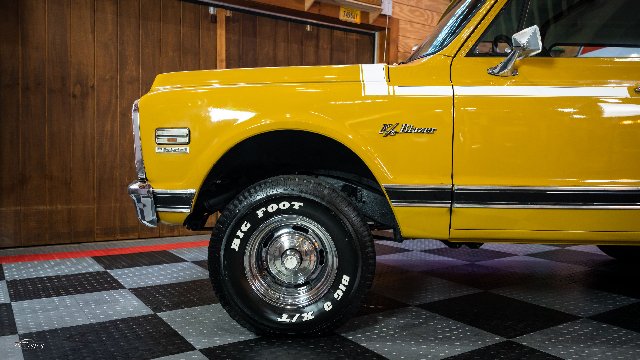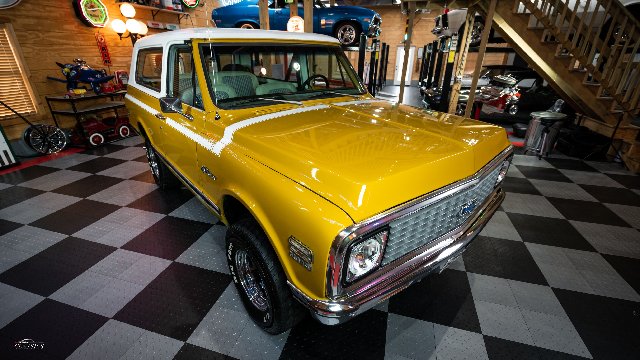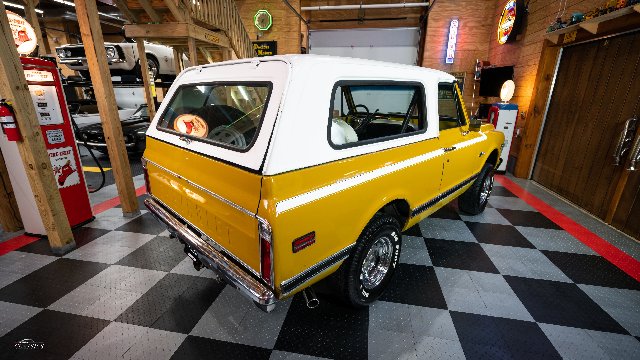 Restored Removable Hardtop

Painted with the correct splatter
Brand new gas struts for rear window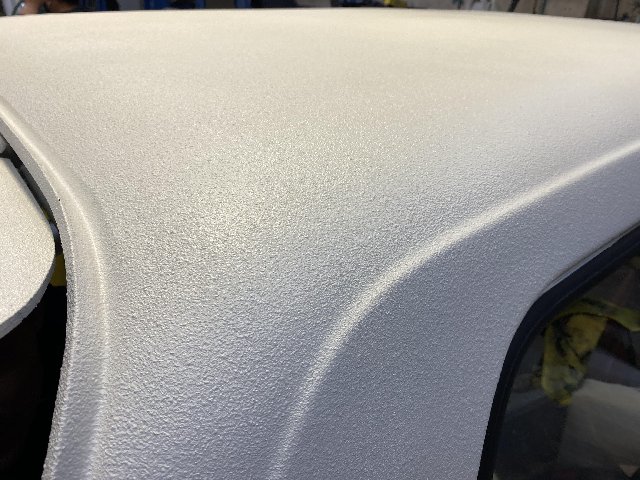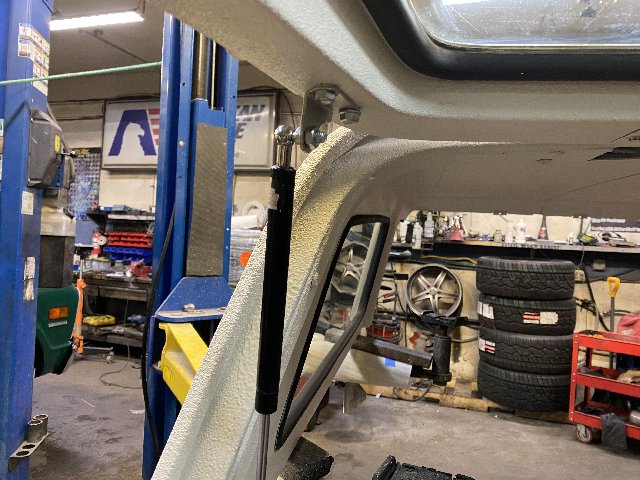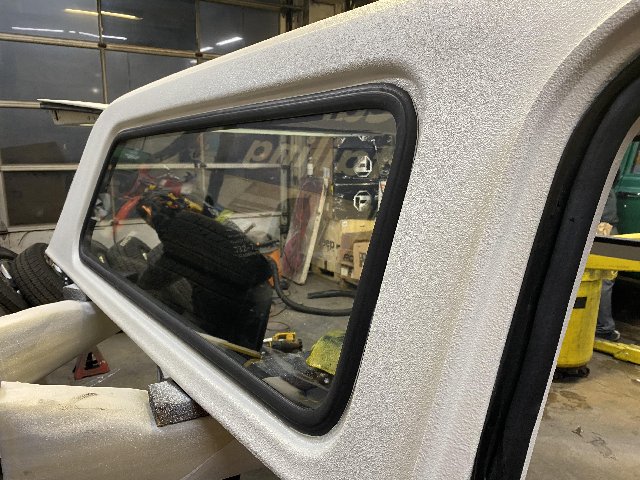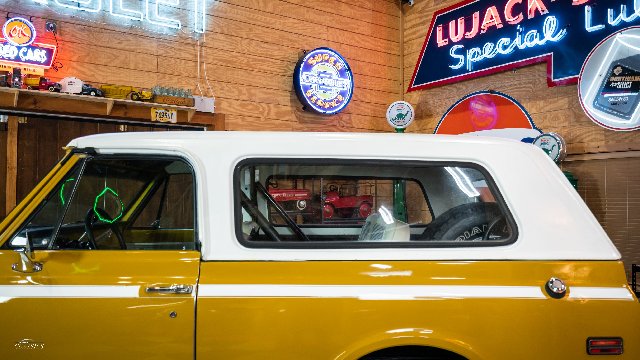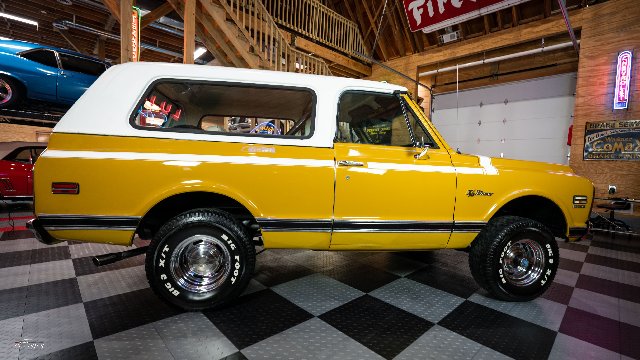 Original Body Moldings in great condition!
Chevrolet Bowtie Emblem
Brand New Front Grill
Brand New Sidemarker Housing, and Lenses on All Four Corners
Brand New Polished Tail Light Bezels
Upgraded LED lights to aid night time driving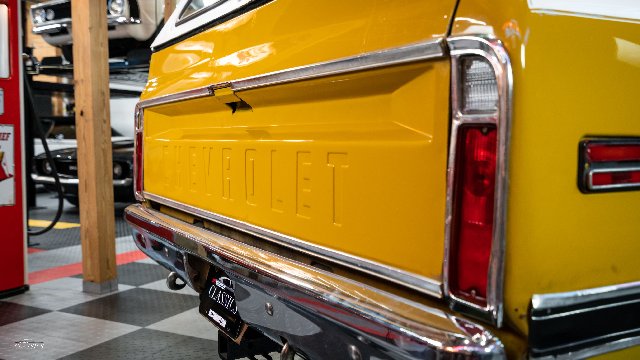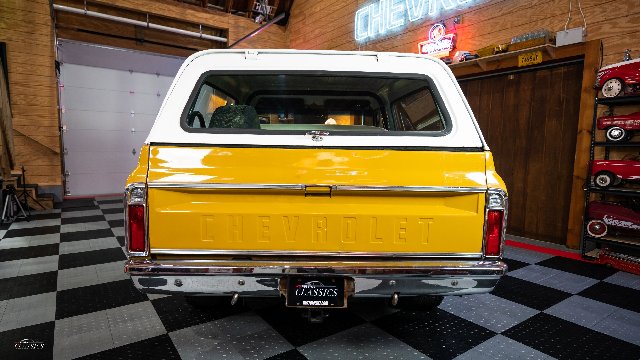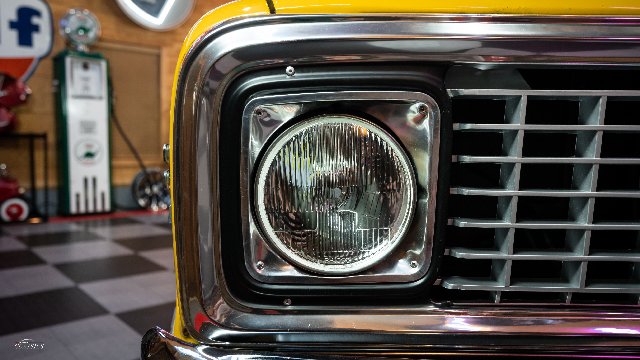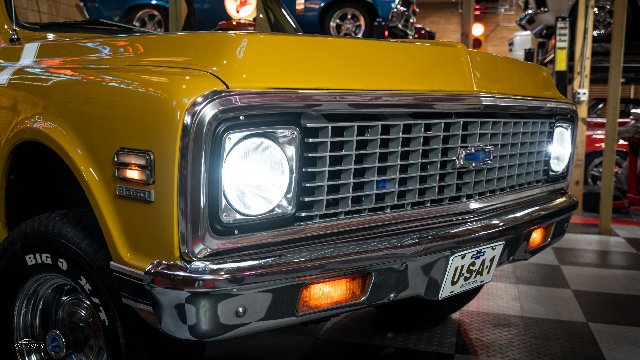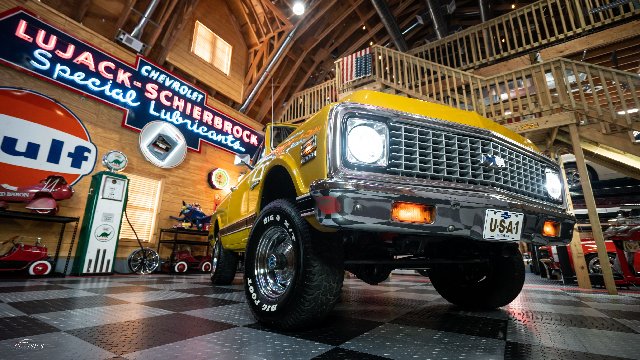 1972 Chevrolet K5 Blazer with the Removable Hardtop Off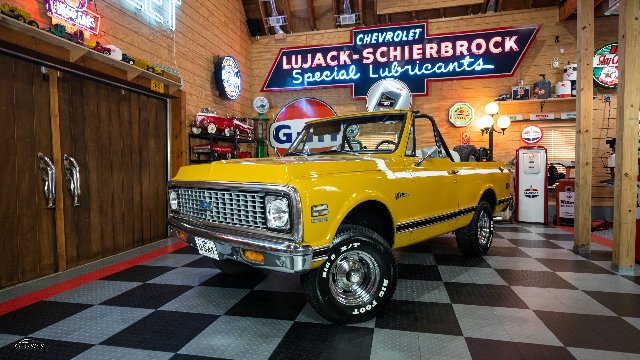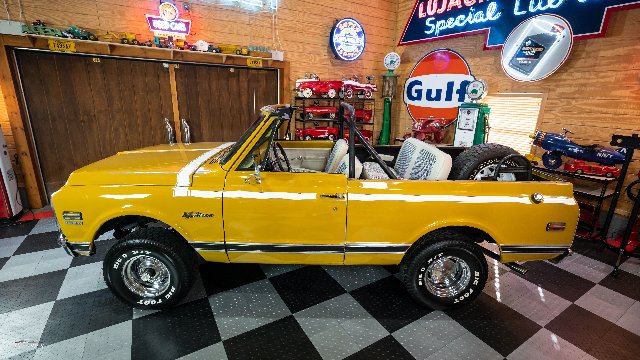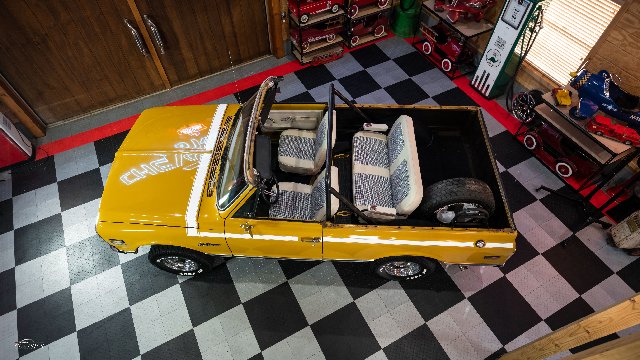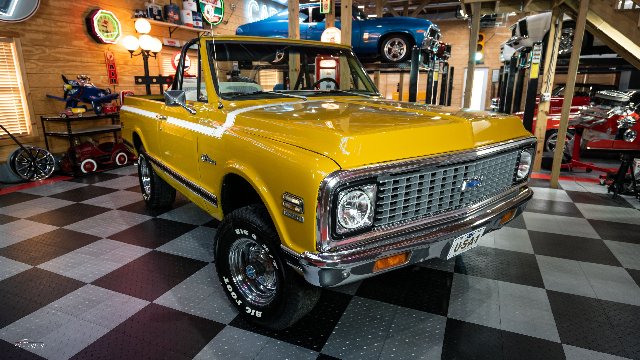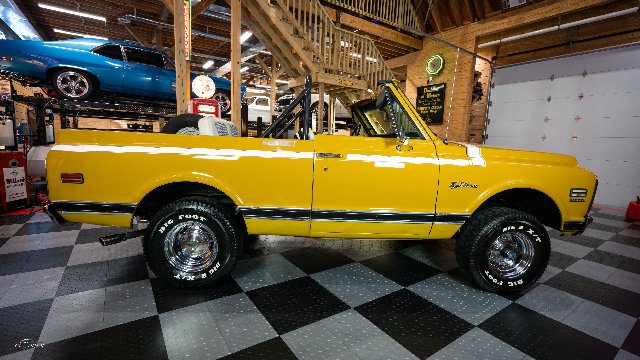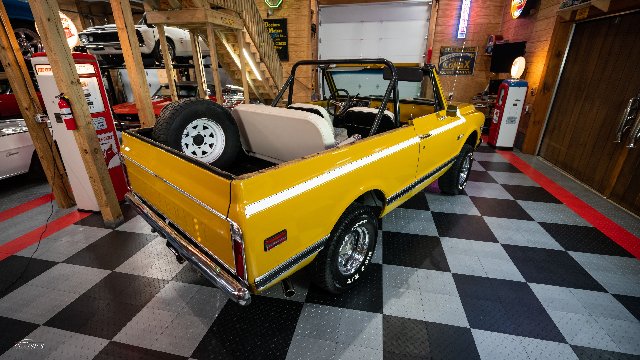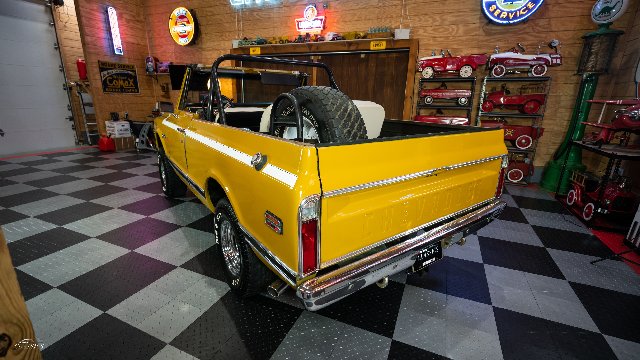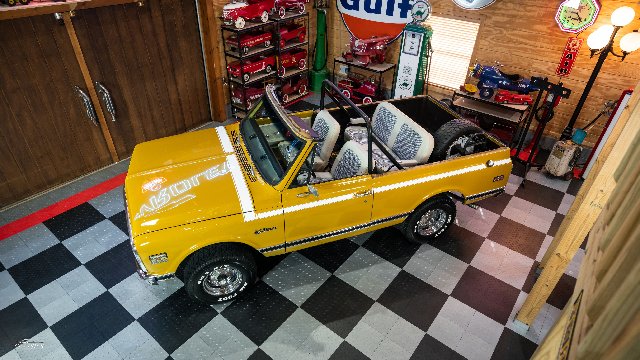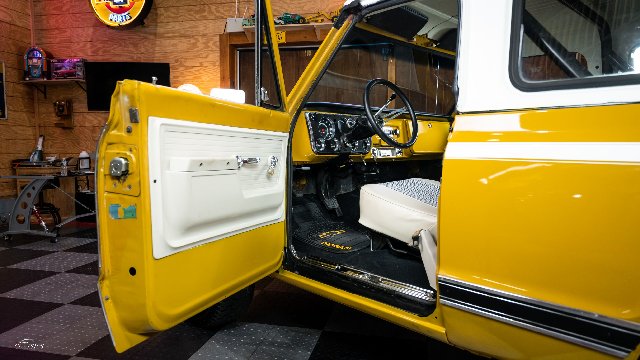 Fully Detailed Parchment Interior that has been tastefully modified and brought back to life!
Completely Restored Seats with Custom Houndstooth Center Inserts

Springs were sandblasted and powdercoated
Brand new custom molded seats that retain the factory style seats
Brand new parchment interior with custom made Houndstooth upholstery for the centers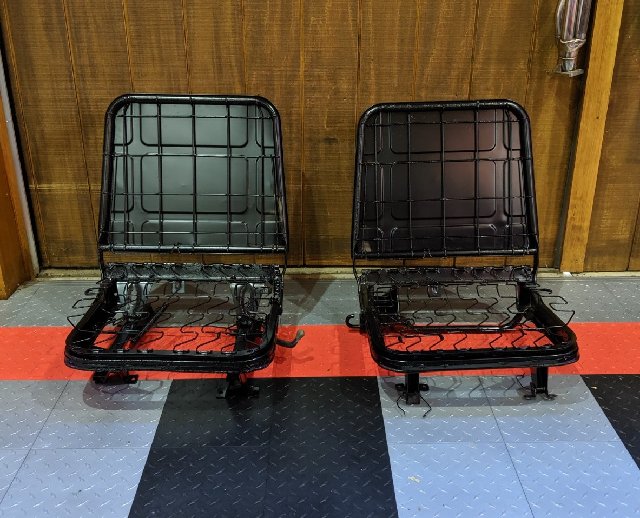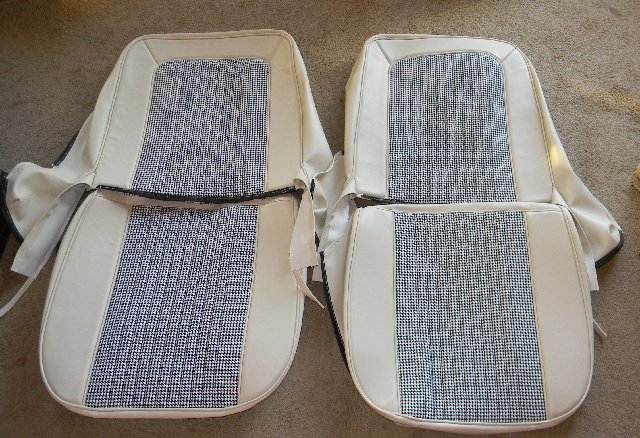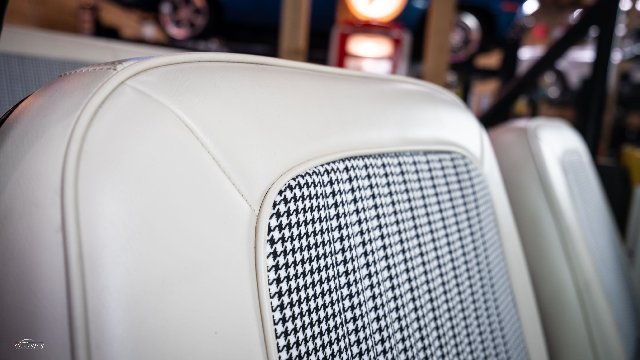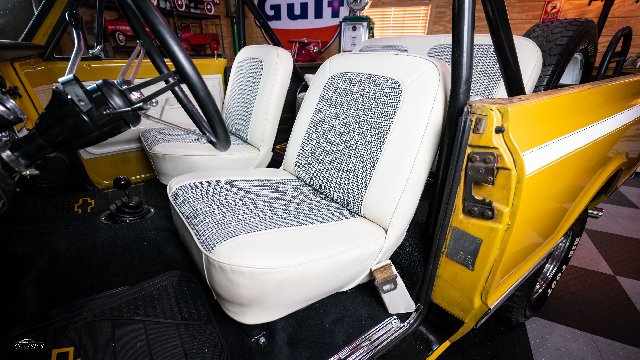 Parchment Door Cards are in Great Condition!
Chevrolet 3-Spoke Steering Wheel with Comfort Grip
Fully Functioning 4x4 Gear Lever that will make Off-Roading a blast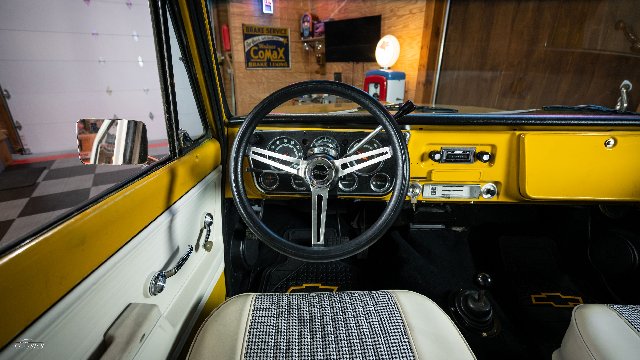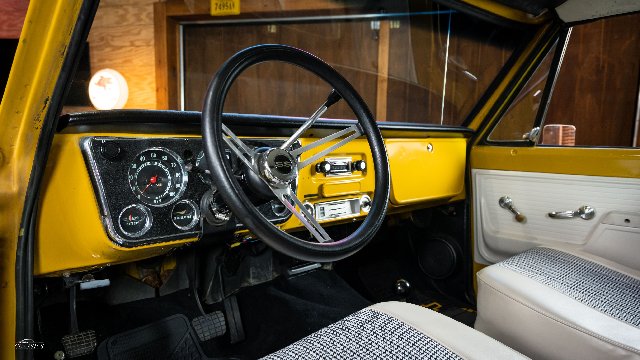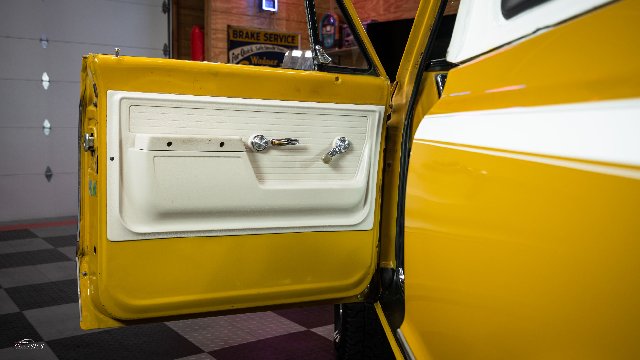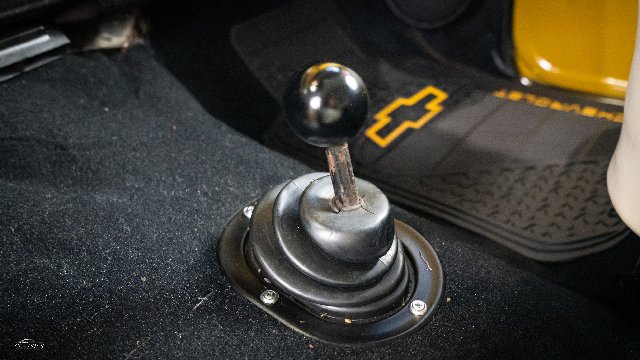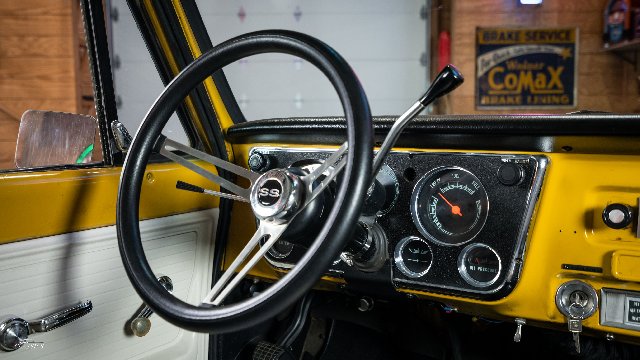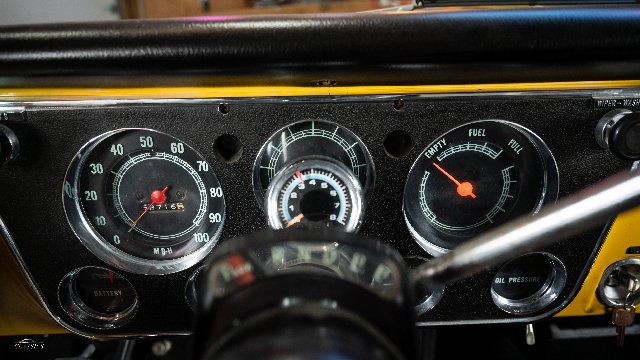 Factory Style Retrosound Radio with Upgraded Amplifiers

AM/FM/AUX that allows you to listen to your tunes whenever and wherever!
One of our pet peeves is mismatched radios that look out of place in classic cars like this Blazer, luckily for us Retrosound makes a great product for this truck that looks factory and performs in today's standards!

Brand New Upgraded 6.5" Speakers installed in the Kickpanels
Brand New Dash Speakers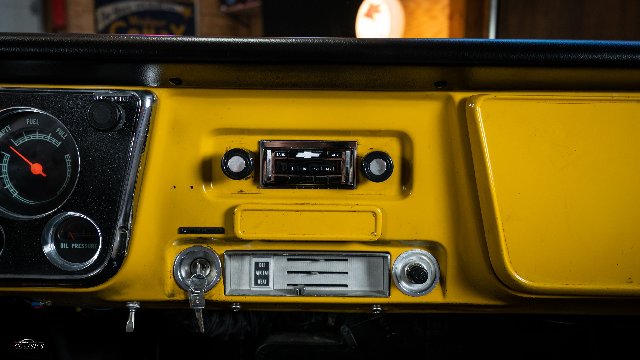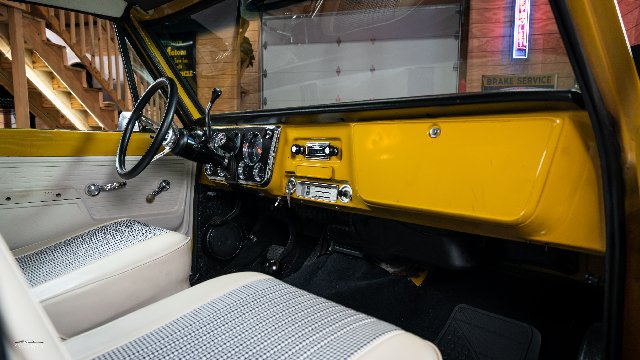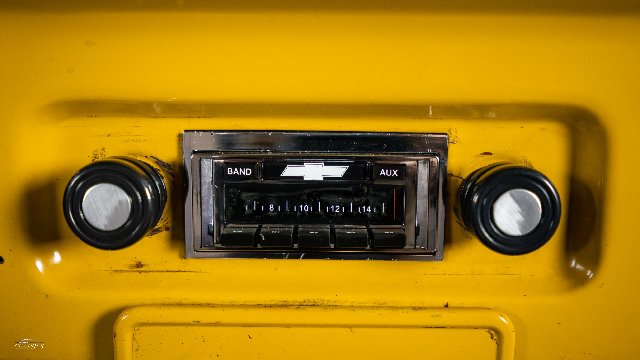 It's rare to see a Blazer with the Dash and Radio not tampered. A lot of people choose to cut up this section in order to fit an aftermarket radio, but this Blazer has an upgraded Factory Style Radio that looks very original!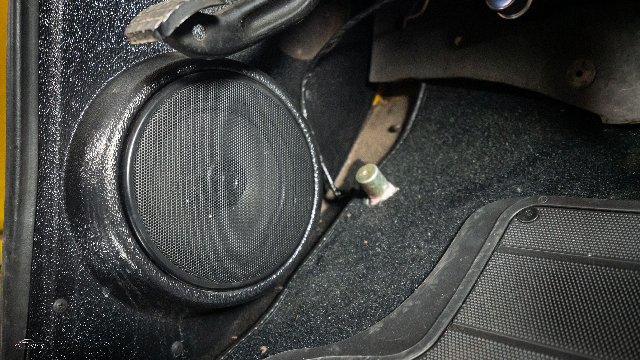 Brand New Carpets!
Windows Roll Up and Down with Ease!
All Glass are Crystal Clear!
Roll Bar in Great Condition!
Spare Tire Carrier and Spare Tire are Present!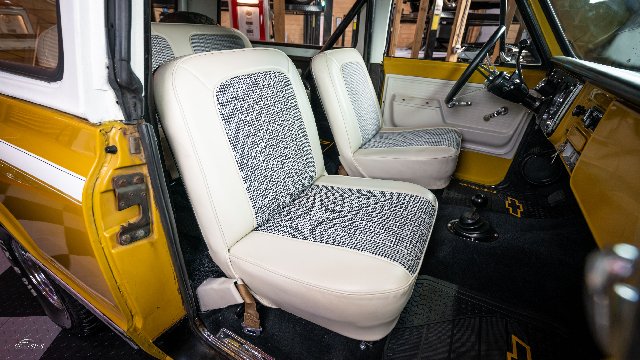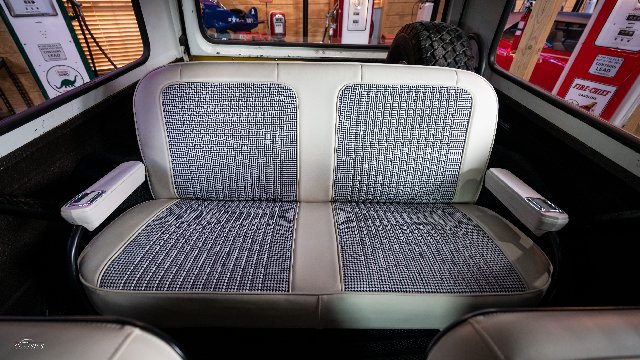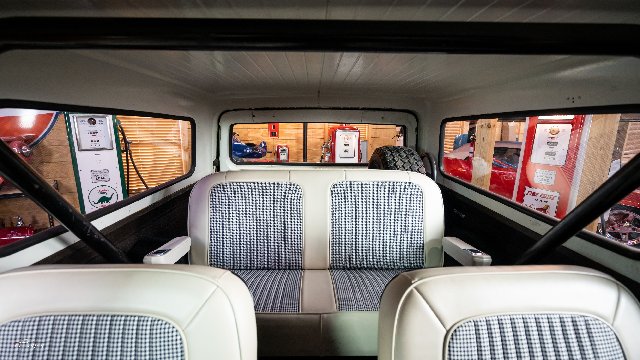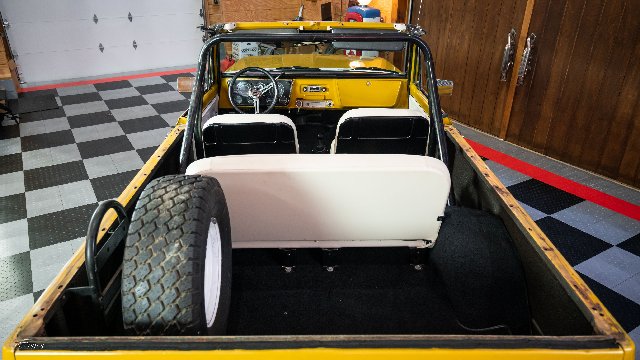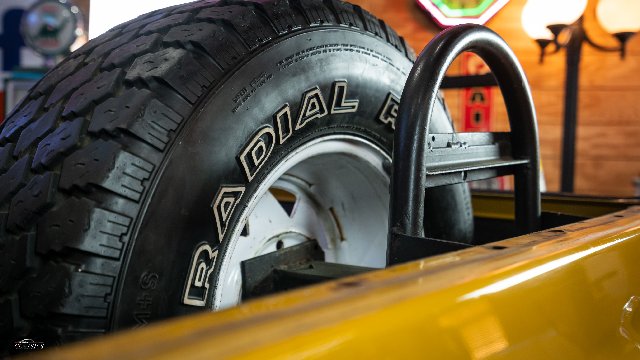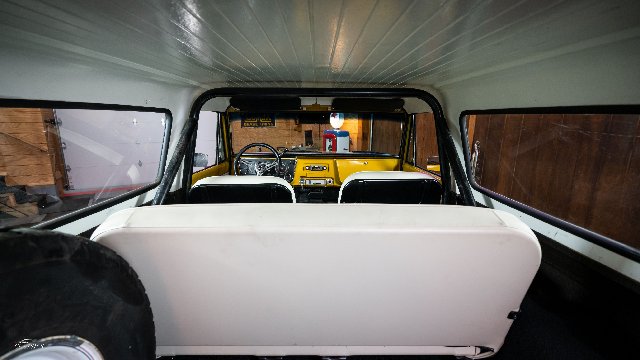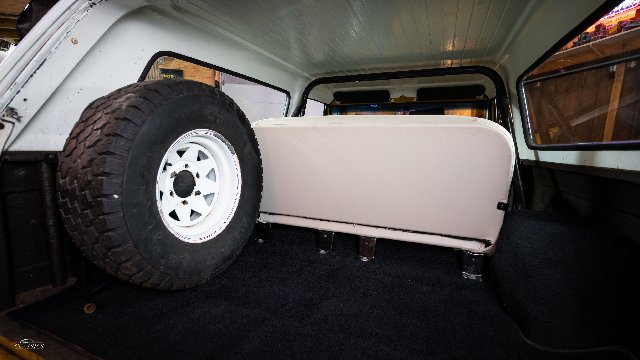 It is EXTREMELY RARE to find the Factory Spare Tire Carrier intact with the Spare Tire in place, and we're happy to say that this Blazer has it!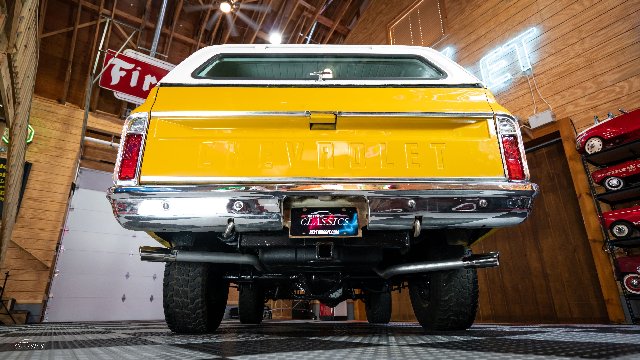 Fully Detailed Underbody that has been extensively looked through

Sanded down to bare metal and resprayed to factory style paint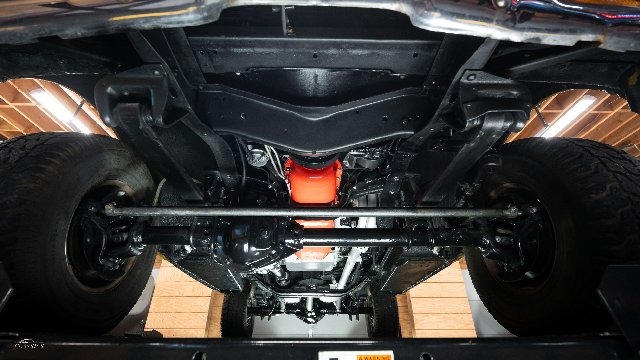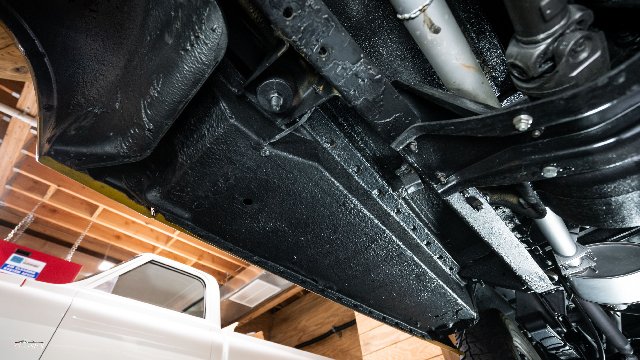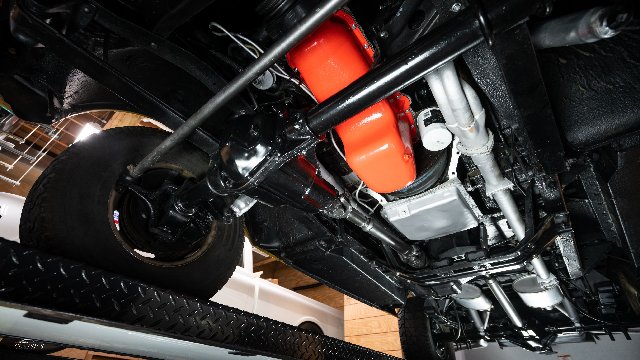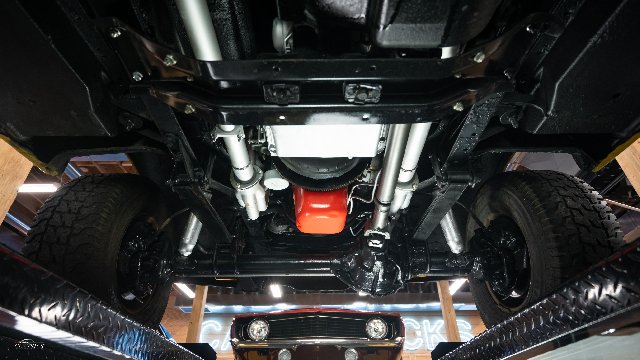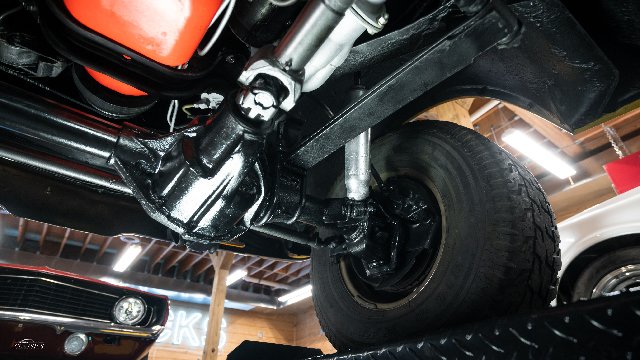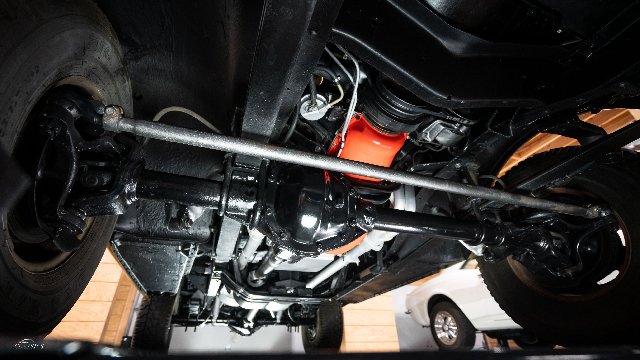 Fully Working 4WD with Manual Locking Hubs
Dana 44 Front End
12 Bolt Rear End
Brand New 2.5" Dual Exhaust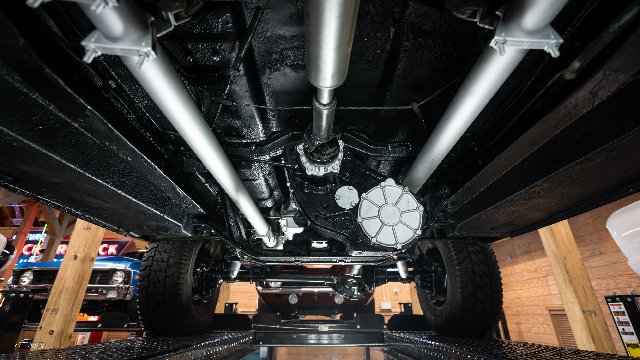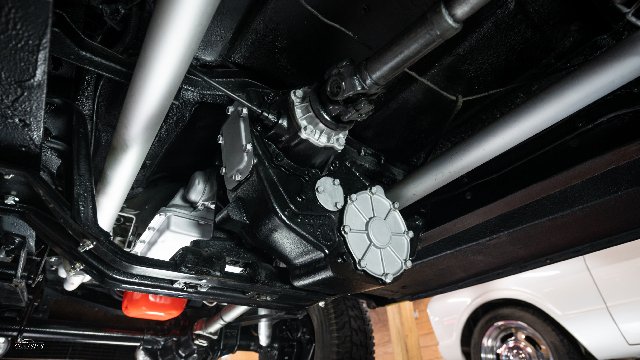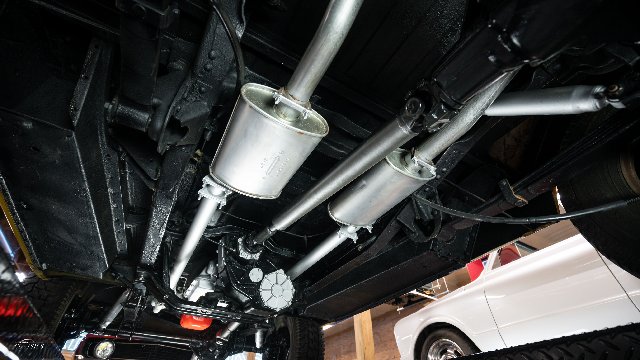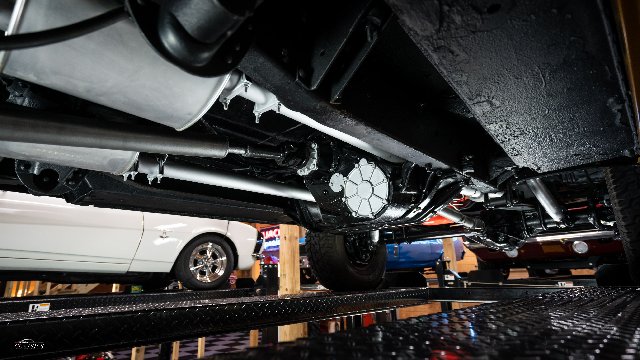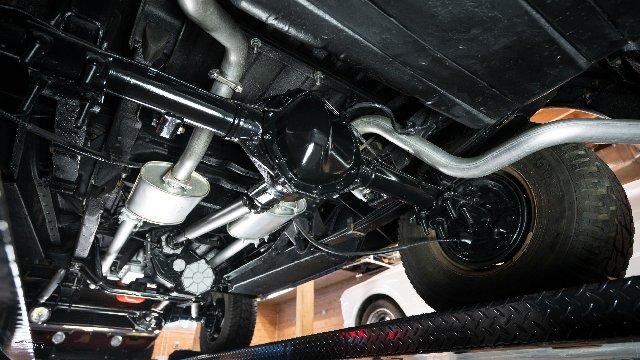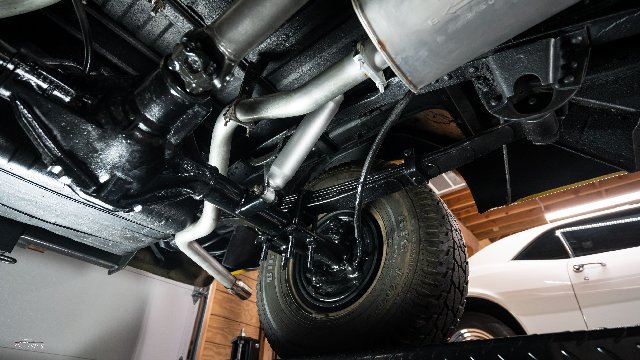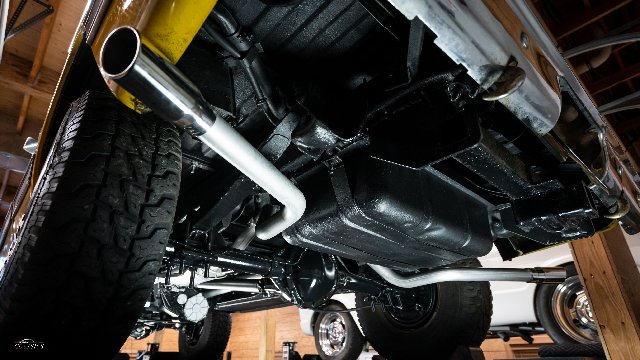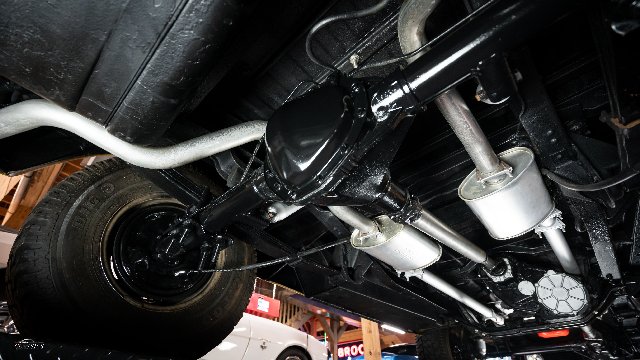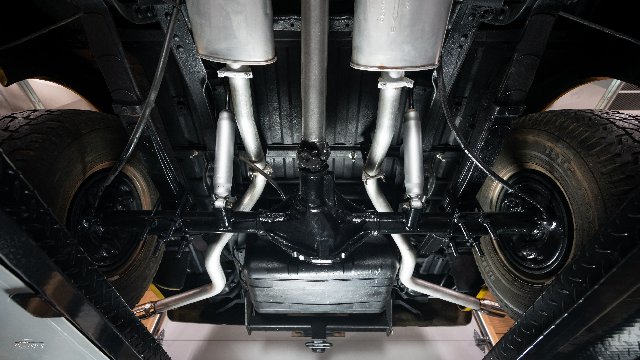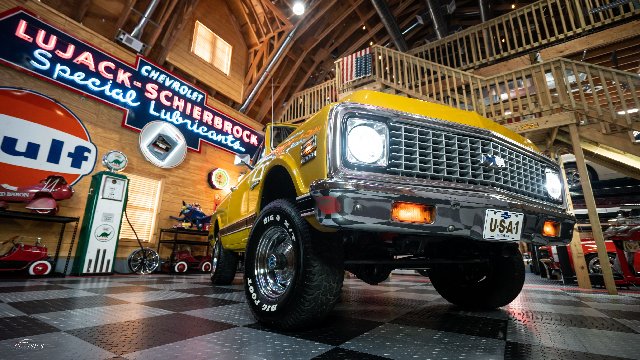 Overall, this 1972 Chevrolet K5 Blazer 4x4 Convertible presents itself with show-stopping looks, appeal, and drives incredibly well with all of the upgrades it has seen. This Blazer is the perfect candidate for a beach cruiser that you've been looking for. Whether you want to add this truck to a collection, take it out off-roading, or down the shore on those beautiful days to get some ice cream with the family, you bet this Blazer is for you! These trucks are becoming more and more rare in this shape and will continue to climb in value.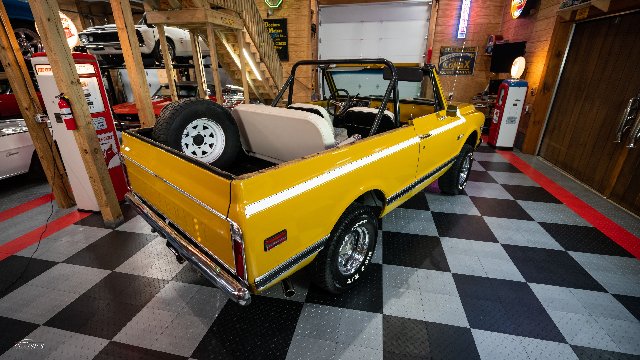 Although this car looks absolutely stunning, please understand that this is still almost a 50 year old car with imperfections as it wasn't restored yesterday and has some mileage since the build. As with all classic cars, it will need odds and ends down the road as you begin to drive it more often but still nonetheless an iconic and one of the most sought-after classic cars that you will be proud to own and very happy to drive in!